Dismiss Notice
Get 12 monthly issues of BeerAdvocate magazine and save $5 when you select "auto-renew."

Subscribe now →
Dismiss Notice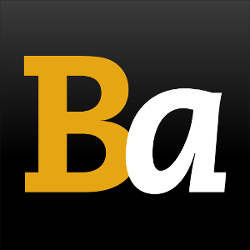 Join our email list →

And we'll send you the latest updates and offers from BeerAdvocate, because knowing is half the battle.
Mad & Noisy Brewing Hops & Bolts India Pale Lager
- Creemore Springs Brewery Limited

Educational use only; do not reuse.

Brewed by:
Creemore Springs Brewery Limited
Ontario, Canada | website

Style | ABV
American Pale Lager | 5.30% ABV

Availability: Year-round

Notes & Commercial Description:
Beer added by: Sammy on 12-27-2012

We have turned our brew house into a brewer's playground with the introduction of our Craft Beer Exploration Series called Mad & Noisy Brewing, named after the two rivers that merge and flow through the village of Creemore. Hops & Bolts India Pale Lager is the first release in our ever changing series of imaginative, innovative, and delicious craft concoctions. A Czech twist on an English IPA it takes the best components of a lager and an ale and rivets them together to build a beer much greater than the sum of its parts.

60 IBU
Reviews: 36 | Hads: 141
3.38
/5
rDev
-4.8%
look: 4 | smell: 3.5 | taste: 3.25 | feel: 3.5 | overall: 3.25
Hazy apricot-orange under a decent head that settles to a finger and leaves good lace.
Butterscotch and grapefruit in the nose, dominated by the fruit. Big juicy mouthfeel, fairly unusual, but still enjoyable. Lots of presence. Citrusy taste from hops, again, a little unusual for its fruity character and an odd tanginess, grapefruit finish and lingering bitterness. Sweet up front from malt.
A little off the beaten path in its mouthfeel and hop flavours. Not sure I'm liking the fruit character, but an interesting effort nonetheless.
★
539 characters
3.24
/5
rDev
-8.7%
look: 3.5 | smell: 3.25 | taste: 3.25 | feel: 3.5 | overall: 3
From notes.
A - Cloudy golden pour with good carbonation. Two finger loose white head left good lace and a film of retention.
S - Orange, some citrus, sweet grain.
T - Orange, grapefruit, a little dusty. Mostly orange flavours coming out.
M - Decent enough bitterness, good carbonation, medium body.
O/D - A macro attempt at a hopped up lager. Couldn't drink a whole lot and stay interested in this one. Lacking hop complexity and seemingly afraid to push the boundary. All said, a good intro to 'craft' for the masses.
★
525 characters

3.91
/5
rDev
+10.1%
look: 4 | smell: 3.5 | taste: 4 | feel: 4.25 | overall: 4
I picked this up mistaking it for a creemore springs made India Pale Ale, and still thought it was one until later I read the can more closely and realized it was an India Pale Lager.
Picked this up from the beer store. Poured into a pub glass.
Pours a nice soft orange (similar to most IPAs), little to no head with some lacing. A rather nice and interesting beer; refreshing and crisp. I noticed a very citrusy taste, tasted like grapefruit. Not too strong, little to no boozy taste, yet doesn't taste watery at all. I'd recommend picking it up and giving it a shot, its pretty interest and unique (at least from what I've tasted).
★
635 characters

3.64
/5
rDev
+2.5%
look: 3.75 | smell: 3.5 | taste: 3.75 | feel: 3.75 | overall: 3.5
473ml Can from the Ottawa LCBO for $2.75
Appearance - Slightly hazy amber/copper colour with a small size fizzy beige coloured head. There is a high amount of carbonation showing and there is some good lacing. The head lasted for around 5 minutes before it was gone.
Smell - Malts, caramel/butterscotch hops
Taste & Mouth - There is an above average amount of carbonation and I can taste malts, caramel/butterscotch and hops. There is a grassiness, biscuits, and and a hint of citrus. It ends with a mildly hopped maltly aftertaste.
Overall - I don't know about the 'palate crushing hops' that are advertised on the side of the can.. but it does have some hop bite. This actually is a pretty decent brew but it does taste very similar to creemores other beers. I would pick this up again.
★
792 characters
3.72
/5
rDev
+4.8%
look: 4 | smell: 3.75 | taste: 3.75 | feel: 3.75 | overall: 3.5
Great lacing and a caramel brown colour and quite hazy, unfiltered.
Smell is grapefruit and lemony, fruit forward with grains.
Taste has a moderate body, dry and juicy, dry citrus, grainy character, full flavour and a long dry finish, carbonation is moderate and beer has a full malty feel. Grapefruit pith dryness, a crisp dry finish and a bit of hay.
Decent, not a particularly outstanding beer, but nicely hopped and refreshing.
★
433 characters

3.75
/5
rDev
+5.6%
look: 3.75 | smell: 3.75 | taste: 3.75 | feel: 3.75 | overall: 3.75
I'd expect an "India" Pale Lager - whatever exactly that is - to be, for its namesake, at least either spicy or colourful; as it so happens Hops and Bolts is a bit of both. It is plainly apparent that, despite good luminescence, this red sand beer was clearly left unfiltered. No sooner than a head forms it parts; it leaves neither lacing nor even an outline in its wake.
The aroma shows equally delicate parts of nut brittle and grapefruit. Despite the American inclination for more hops, this lager portrays the more commonly English characteristics of toffee-ish malt and fruity esters. The lemony, grassy qualities of Noble hops is present though.
Contrary to what the brewery says, those drinkers 'faint of hops' will be just fine. While the beer does manage a distinctly earthy hoppiness with vivid leafiness and pungent herbalness, maybe a hint of lemon, the obnoxiously bitter qualities are muted by a maltiness so full of nutty caramel flavour that it feels almost crunchy on the palate. It would make a good chocolate truffle.
Combining rich maltiness with a crudely earthy, pungent hoppiness is, to me, reminiscent of a German Kellerbier. In fact, if I'm not mistaken that is, by definition, exactly how one set's out to brew a Kellerbier. (This similarity is especially poignant when you consider the unfiltered deep amber colour, 5.3% alcohol content and refreshing but gentle carbonation.)
A so-called 'India Pale Lager' is a terribly non-creative way of trying to be creative. Or it's a terribly creative way of passing off a non-creative beer. Either way, I'm not buying that there's anything "imaginative" about this one - frankly, I feel they've just made up a new name for a very old, uncommon style (kellerbier). Still, I very much enjoyed it. Try it with an open mind.
★
1,797 characters

3.53
/5
rDev
-0.6%
look: 4 | smell: 3.5 | taste: 3.5 | feel: 3.5 | overall: 3.5
473mL can poured into a pint glass, a cloudy amber-orange with two fingers of foamy head that dissipates to a centimeter of rich lacing. When held to the light, it glows dark pink -- very nice looking. For a beer that claims 60 IBUs, there isn't much of a hop presence in the aroma, which gives off strawberryish malts with hint of bitter. In the mouth, however, that "hint" surges to the forefront as a strong lingering hit of what I'd identify as a mix of noble and American hop varieties. It's a strange hop profile: herbal like a pilsner but undergirded with an IPA-like piney or citric quality. Intriguing.
Overall, this beer tastes like what it says it is: a Czech twist on an IPA. It's a neat style, though I'm reminded a little too much of some of Creemore's other beers. This is partly the yeast profile, but in particular, this tastes like a slightly hopped-up mix of their Kellerbier (one of my summer go-tos here in Ontario) and their Collaboration Alt of last year, rather than being its own fully distinct brew. Still, I'm liking these "Mad & Noisy" efforts from Creemore, and I could picture myself buying a few more of these.
★
1,142 characters

3.55
/5
rDev 0%
look: 4.25 | smell: 3.5 | taste: 3.5 | feel: 3.5 | overall: 3.5
A pint at Beer Revolution YEG.
This beer appears a hazy medium golden amber hue, with one finger of loosely foamy, slightly creamy off-white head, which leaves some rather decent drooping webbed lace around the glass as things wash away.
It smells of crisp grainy pale malt, neutered generic citrus rind, hard water, and a softened floral perfume character. The taste is sharp white cereal malt, edgy grapefruit and orange fruit, the kind all too far removed from the sweetness one might expect, a certain flinty minerality, and further earthy, stunned leafy hop,
The bubbles are rather tight and fairly edgy, the body just on the lee side of medium weight, and eventually smooth. It finishes on the dry side, the grain and fruity hops both leaning heavily in that direction.
While not a recognized style as of yet, with more and more examples such as this popping up (and especially those from the big boys), that day shouldn't be far away. As for this one, not a bad attempt, the hops are indeed there, though their sharpness isn't always a good thing. A bit of retweaking, and this might approach Hopperazzi's prominence.
★
1,128 characters

3.52
/5
rDev
-0.8%
look: 4 | smell: 3.25 | taste: 3.5 | feel: 3.5 | overall: 3.75
On tap at The Libertine Public House.
Appearance- Pours a hazy amber with a finger width of bubbly, foamy head. Nice lacing present.
Smell- Light citrus hops, grains, and biscuity malts.
Taste- Light citrus hops followed by the biscuity malts and grains. Has a pleasant light bitterness.
Mouthfeel- Medium bodied with moderate carbonation.
Overall- A crisp and refreshing IPL. I think the hops are a little restrained but this is still an enjoyable brew.
★
459 characters
2.39
/5
rDev
-32.7%
look: 2 | smell: 3 | taste: 2 | feel: 2.5 | overall: 2.5
I (tried) to enjoy this beer at the local hipster establishment in a hipster city,
The tap looked interesting and I thought I would give it a shot since I had never heard of an India Pale Lager.
A- The beer had no frothy head (maybe 1/32nd of an inch or less).
S -Somewhat fruity, faint traces of hops.
T - Very plain - not too bitter, a little alcoholy.
M - ? It was wet.
O - Not the tastiest. Since it is the only IPL I have ever tasted I had little to compare it to.
★
471 characters
3.79
/5
rDev
+6.8%
look: 4 | smell: 3.75 | taste: 3.75 | feel: 3.5 | overall: 4
Enjoyed on tap at the Beer Academy. Listed as an imperial pale lager, 60 IBU. Light grapefruit coloured body, with a half inch of retained head in their goblet. Lots of thick lace. Significant hop aroma. There is definitely citra hops used. The mouthfeel is a bit rough, with strong carbonation. It was served way too cold. Still, flavourful and drinkable.
had it again in cleaner batch recently. Juicy citrus hops coming through.
★
430 characters
Mad & Noisy Brewing Hops & Bolts India Pale Lager from Creemore Springs Brewery Limited
81
out of
100
based on
36
ratings.