Dismiss Notice
Get 12 monthly issues of BeerAdvocate magazine and save $5 when you select "auto-renew."

Subscribe now →
Dismiss Notice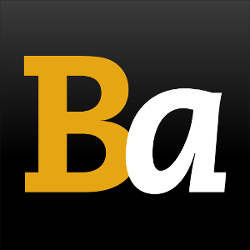 Join our email list →

And we'll send you the latest updates and offers from BeerAdvocate, because knowing is half the battle.
Mike's Food & Spirits
Reviews: 9 | Visits: 14

3.56
/5
rDev
-2.2%
vibe: 3.5 | quality: 3.5 | service: 3.75 | selection: 3.5 | food: 3.5

3.9
/5
rDev
+7.1%
vibe: 3 | quality: 4 | service: 4 | selection: 4 | food: 4
Smack in the dab in the middle of Davis Square, Mike's gets passed by every day by beer lovers heading to Redbones BBQ, a few blocks down the road.
Little do they know that not only does Mike's have some outstanding slices of pie, but they boast around 250 beers types of beer; draft and bottle! No shit! You can find more beer here, than most decent liquor stores! Hell, most beer bars! Now I never counted the beers, but the menu says 250 ... I saw easily over 100 last visit -- they have a big beer tower and loads of industrial grade glass fridges full of bottled beer.
Divey pizza joint, family-style with booths, Mike's has excellent service and the quality of food and beer are just fine. This place is a must if you are in the area and want a quick slice and great brew.
★
784 characters
More User Reviews:

3.41
/5
rDev
-6.3%
vibe: 3.25 | quality: 3.5 | service: 3.75 | selection: 3 | food: 3.5

3.58
/5
rDev
-1.6%
vibe: 3.5 | quality: 3.5 | service: 3.5 | selection: 3.5 | food: 4.25

3.5
/5
rDev
-3.8%
vibe: 4 | quality: 4 | service: 3.5 | selection: 2.5 | food: 4
The closest food-establishment to my place on Highland. I went for a pie and scoped the place out; atmosphere is a very typical pizza-joint. The sox game was on, plenty of college kids drinking beer and eating pizza. Beer selection wasn't terribly impressive, but its a pizza place, folks. Also, they have a good beer special on Mondays(I think). Nothing too crazy, some typical imports and domestics. Food took a little too long, but this MIGHT be due to the fact that an ex-girlfriend happened to be there at the same time on a date. In any event, a decent place to grab a slice and a beer.
★
592 characters
2.65
/5
rDev
-27.2%
vibe: 3 | quality: 3 | service: 2 | selection: 3 | food: 2
A and I were in the mood for pizza and heard that Mikes had a decent beer selection as well as good pie's. I decided to try a slice of cheese. It was average, nothing to yell about. A ordered a spinach slice, and I guess someone decided that opening a can of spinach and dumping it on a cheese slice would be satisfactory. A didn't even try it. I took it home rid myself of the spinach and ate it for linch the next day. Wasting greens is one thing, wasting a whole meal is another.
Maybe we went there on an off day cause the staff were completely uninterested in working or even attempting fake pleasantries. We won't be returning to Mikes but I am sure it will survive given the number of students and their need for pizza. If you want beers in Davis Sq go to Redbones and hope its not too crowded, if you want beer and pizza you will want to look elsewhere. Penguin Pizza near Mission Hill has good pizza and a decent beer selection.
★
940 characters

3.73
/5
rDev
+2.5%
vibe: 2 | quality: 4 | service: 4 | selection: 3.5 | food: 4.5
This place really isnt a beerbar at all but rather a pizza/Italian/American restaurant in the heart of Davis square. I had been in here once before but decided that if you are not going to eat, you may as well go somewhere else. Otherwise, its like going to a pizza shop to hang out. In my opinion, that would be kind of strange. To each their own I guess.
Anyway--standard college hangout type pizza place in terms of vibe. The beer selection is just average but it is extremely reasonably priced so I am scoring it slighly higher than avg there. Pretty fresh tasting draft Harpoon I had. The area where this place excels is in the quality of food. It is as good as some of the places in my neighborhood of the North end for about 1/2 to 1/3 the price. I was extremely impressed with the squid ink black pasta I had with marinara and garlic bread for like $9. You could pay $20 + for the same thing where I live. I would especially recommend this place when some of the other places in the neighborhood are too crowded. Great food at very reasonable prices. Just don't expect white tablecloths or tuxedoed waiters.
★
1,119 characters
3.48
/5
rDev
-4.4%
vibe: 3.5 | quality: 3 | service: 3.5 | selection: 4
Mike's Restaurant is without doubt a staple of the Davis Square scene. It's location couldn't be any better and is easy to find located directly in the center of the square.
The atmosphere has a down home, comfortable pizza shop feel. Tables and boothes line the interior with a counter in the front for taking orders. Service is direct and to the point here. Understandable for the location and customer base of this place. The food is primarly Italian and Greek dishes. Mike's is known for their pizza and other dishes like chicken & egggplant parm, fried seafood, calzone, pasta dishes, etc. The prices are awesome and probably about as good as you will find in Boston or the Boston area. It has a family run feel to it, which you have to like in this day and age.
The beer selection is way better than one would ever imagine for a pizza shop. I counted 10 beers on tap during my visit. Some draughts were Sierra Neveda Pale Ale, Harpoon IPA, Harpoon Octoberfest, Bass and Sam Adams. They also make a beer called "Mike's Brew". I didn't try it out during my visit, but the price is unreal ($1.75 for a 12 oz). Other draught prices are really good as well. The above mentioned draft beers are $2.50 for a 12 oz, pour, but the beer comes in a 16 oz pint glass. Where else in Boston can you get a fresh Harpoon for $2.50 a pint? Their beer sizes come in 12 oz., 24 oz. and 36 oz. Gotta love them options.
The bottle selection here is another story. It's hard to count them all. Maybe 50 or so? They are easy to see in all of the large coolers behind the counter. Be careful though, there are some old seasonals in those coolers that should be filtered. You know you are in for a surprise when you see Ipswich and Shipyard Winter brews in early September.
Nevertheless, this is a super afforable and comfortable stop when in Davis Square. I love coming in here and getting a slice of cheese and a pint for less than $5.00. Worth a stop by, if you're in the area for a slice and a beer.
★
1,989 characters
3.9
/5
rDev
+7.1%
vibe: 4 | quality: 4.5 | service: 3 | selection: 4 | food: 4
I work walking distance from Mike's and will pop in once every two weeks or so for some great pizza.
It is located conveniently across the street from the Davis T station (Red line). Plenty of tables and a nice selection of beers on tap...even Mike's own brew.
The service is ok...the place gets busy just after noon and the woman running the register/taking orders is less than friendly, but due to the traffic, I guess I can understand why...just don't expect service w/ a smile.
Selection is great (for beers mentioned above), but the menu is huge as well. Linguini and clams are awesome, but I usually head there for the classic NY style pizza. 2 for 1 large pizzas on Monday.
A must visit if you like great Italian food and prices that are very affordable.
★
765 characters
3.95
/5
rDev
+8.5%
vibe: 3.5 | quality: 4 | service: 4 | selection: 4 | food: 4
My fiance and I stopped by here on a Friday night a few weeks back. We didn't want to put up with the bigger crowds at the other Davis Square stops but mainly came for the pizza. I love that Italian style pizza (plain cheese). They have a ton of other stuff other than pizza. Seafood, pasta, sandwiches, you name it and you can probably find it.
On to the beer. The first thing I must say is that I was very suprised. I didn't count the taps but probably 8-12? Sierra Nevada, Sam Adams, a couple lights, Bass and some beer that looked like it was brewed just for Mike's.
The bottle selection is probably around 50 or so? Many different Sam Adams products, Mexican beers, and of course the macros. The only downfall that I could see was they served everything in plastic. Oh well. Everything was still good and I will be going back.
★
837 characters

3.78
/5
rDev
+3.8%
vibe: 3 | quality: 4 | service: 3.5 | selection: 4 | food: 4
I finally decided to stop in Mike's Restaurant after walking by it for years. As others have mentioned, it is a pizza parlor type restaurant in the center of Davis Square, near a T entrance and around the corner from Redbones. The restaurant has large glass windows all along one side, along the sidewalk. The decor inside is similar to a sub-shop or pizza take-out place in the Boston area: brick walls, tile floor, booths with pressed wood veneer table tops and red molded seats. There are at least two televisions, one a fairly large screen.
The food is pizza and Italian entrees. Pizza is available by the slice, and is good. This is Italian style pizza, as opposed to the more common "Greek style" pizza available in so many "House of" pizza parlors in the Boston area.
As for the beer, this place has a surprising variety of beer available. There are 10 taps with such beers as Guinness and Sierra Nevada and Sam Adams (you can see the taps through the windows on the sidewalk, if you want to check them out before going inside). They also offer >40 bottled beers (difficult to count them exactly as they are in refrigerators with glass doors, and I did not see a beer menu). Some beers that I noticed were: San Miguel, Presidente, OB, Asahi, Spaten, Fosters, etc. Many imports of pretty decent quality. Unfortunately, they do not seem to offer glasses for the beer, but they will give you a plastic drinking glass. Otherwise the service was OK, but minimal (you order at the counter and pick up your food and drink there), though typical for this type of restaurant.
Overall a good place to stop for a quick bite and a beer when in Davis Square.
★
1,664 characters
4
/5
rDev
+9.9%
vibe: 4 | quality: 4 | service: 4 | selection: 4 | food: 4
I walk in here and I go back in time. I'm 17 again, flirting with the girl behind the counter, watching the guy in the wife beater tossing the pizza dough in the air and just getting a electrical sensation of being in the heart of Davis Square. And there is the beer, plenty of it. Sierrra Nevadw on tap, wheats in the fridge, plastic cups. Food is subs, pizza, pasta, seafood, your typical Boston/Cambridge/Somerville corner pizza joint. The eggplant is great here. I could stare out the window all day and watch life just go by. Cheap too.
★
541 characters
Mike's Food & Spirits in Somerville, MA
-
out of
100
based on
9
ratings.