Dismiss Notice
Get 12 monthly issues of BeerAdvocate magazine and save $5 when you select "auto-renew."

Subscribe now →
Dismiss Notice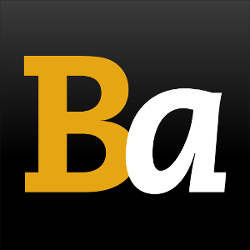 Join our email list →

And we'll send you the latest updates and offers from BeerAdvocate, because knowing is half the battle.
Big Cypress Brown
- Magnolia Pub & Brewery
Reviews: 12 | Hads: 20
3.88
/5
rDev
+5.1%
look: 4.25 | smell: 3.75 | taste: 3.75 | feel: 4.25 | overall: 4
The batch that I had came in at 3.7 ABV.
A: was very dark for brown ale (my brother thought it was a stout)
S: Smell was very nutty, had that classic toffee smell
T: I have had alot of brown ales lately and this one had a nice finish to it in comparison to some of the other recent pours I have had
M: The feel was exactly what I wanted from a brown ale, it was light and yet held enough of the flavor to be a very pleasant sensation
O: Overall, this is a good session beer
★
478 characters

4.29
/5
rDev
+16.3%
look: 4.5 | smell: 4.25 | taste: 4.25 | feel: 4.5 | overall: 4.25
This pours with a malty dark caramel color. There's a sharp, roasty note on it. Each sip opens up with a slight malty sweetness balanced by a sharp roast. It's lightly bodied, and a surprisingly delicate brown ale. One of the better brown ales I've had.
★
259 characters

3.86
/5
rDev
+4.6%
look: 4.5 | smell: 3.5 | taste: 4 | feel: 3.5 | overall: 4
This is a smooth ale with really excellent earthy and malty brown ale tones. They're not all up in my face, but they're subtle and provide nice accents. The feel of this beer is extremely smooth with what seems like virtually no noticeable carbonation. Which makes for an unusual kind of elixir feel, I want to say.
It's a nice ale, though I feel like it would have been better with food. (I'm drinking it after my meal.) But with such a low abv and a nice profile, you can't go wrong.
P.S. Without looking at the BA profile, I'm wondering if this would be classified as an English brown ale. (I was writing this on my phone.)
★
629 characters

4.47
/5
rDev
+21.1%
look: 4 | smell: 4.5 | taste: 4.5 | feel: 4.5 | overall: 4.5
8/12/2011
On tap at Magnolia.
A: Deep brown with a faint red hue. The head is a finger of cream.
S: Baked bread and biscuit with a light sweetness. Big nut profile and a light earthiness.
T: Nutty with toasted biscuit and a faint butteriness. Malt is complex and rich. The finish is smooth and nutty.
M: Lower medium body with moderate carbonation. Mouthfeel is smooth and silky.
Overall: An awesome English brown. Highly recommended if you're a fan of the style.
★
469 characters

4.22
/5
rDev
+14.4%
look: 4 | smell: 4.5 | taste: 4 | feel: 4 | overall: 4.5
Cask at Magnolia. 3.7% ABV.
Appearance: Imperial pint. Dark brown with slight clarity. With a low level carbonation, the small head settles down to a thin film pretty quickly.
Smell: Nice toasty melanoidin malt character with notes of butterscotch and stewed fruits from the yeast. Only mildly sweet, but nice and aromatic for a low ABV beer.
Taste & mouthfeel: A pleasant mix of butterscotch and toasted malt on the palate. The yeast character is very English, contributing buttery and fruity flavors along with a bit of green apple. Noticeable diacetyl, but it suits this style of beer quite well. Light bodied, verging on thin but not quite there. Finishes with toasted, lightly roasted malt bitterness but little in the way of hops. Very enjoyable.
★
755 characters
3.41
/5
rDev
-7.6%
look: 4 | smell: 3 | taste: 3.5 | feel: 3.5 | overall: 3.5
On cask at the brewpub. This batch weighs in at 3.7% - served in a nonic.
Auburn body, very dark but with ruby highlights. Bright finely carbonated ghost white head leaves a thin skin and a thick collar.
Smoked speck, gristle, faint diacetyl, roast malt, and vague coffee notes in the nose.
Light roast malt, coffee, chicory, and cherry pits on the palate. Hints of lactic tartness perhaps. Smooth bread crust finish...I was waiting for a nut flavor to emerge but it never did.
A nice enough but somewhat bland session ale, which compares poorly to some of their other offerings.
★
584 characters
3.17
/5
rDev
-14.1%
look: 3 | smell: 3.5 | taste: 3 | feel: 2.5 | overall: 3.5
Poured chestnut color with a thin off-white head, poor retention, and modest lacing. Smelled of nuts, toffee, and earthiness. The taste...and feel...was on the thin side, with some caramel, toffee, leaves, and nuts all apparent, and leading to a somewhat earthy/nutty finish. Modest carbonation and, again, very thin. Possibly thin enough to session, but the aura of leaves was too distracting for me.
★
401 characters
2.68
/5
rDev
-27.4%
look: 3.5 | smell: 3 | taste: 2.5 | feel: 2.5 | overall: 2.5
Pour: draught to pint glass. The beer's a very dark brown with a small off-white head that doesn't leave much behind in the way of lacings.
Nose: Very heavily roasted malts. The smell almost seems like the malts have been overcooked and has an abrasive quality to it that I don't' like.
Mouth: A lot like the smell, only in the mouth it's worse. Flavors of roasted nuts and an unpleasant smokiness up front with a burnt toast swallow and aftertaste. Weak mf and pretty boring, if not unpleasant.
★
502 characters

4.08
/5
rDev
+10.6%
look: 4 | smell: 3.5 | taste: 4.5 | feel: 4 | overall: 4
Had on tap at the Magnolia brewpub. The color was chocolate brown with a nice tan head. The aroma is mostly chocolate and roasted malts, and the flavor was dominated by chocolate. Good carbonation and mouthfeel, I think this was better than most American Brown Ales. Like a chocolate beer.
★
289 characters
3.75
/5
rDev
+1.6%
look: 3.5 | smell: 3.5 | taste: 4 | feel: 4 | overall: 3.5
A mild brown ale from Magnolia. On cask in a 20 oz pint glass. Nice roasty aroma, coffee, sweet malt and slight hoppiness. Nice light, fluffy mouthfeel. Alot of flavour for a light beer. Only downside is the slight sour after taste that lingers. Overall, a pretty drinkable brown.
★
280 characters
2.33
/5
rDev
-36.9%
look: 2.5 | smell: 2 | taste: 2.5 | feel: 2 | overall: 2.5
Tap@Magnolia Pub and brewery, San Fransisco- pretty sweet and thin, some toffee and nuts, grainy texture. Not a big fan of this one, and really can't say too much more about it. Its a shame i didn't likem the beers here, coz the brewpub was quite nice and friendly.
★
265 characters
4.62
/5
rDev
+25.2%
look: 4 | smell: 4.5 | taste: 5 | feel: 4 | overall: 4.5
This offering is an American-style brown ale with special English brown malts. The beer is a deep brown with a small, dark frothy head when it comes out. It smells of chocolate, caramel and smoked/roasted malt. The taste is supberb, this beer gives subtle hints of caramel, chocolate, deep malt and the right measure of bitterness. This beer reminds me a lot of Bell's Best Brown Ale and is one of my favorites both at Magnolia and out of the brown ales I have had. Every swallow is very drinkable and deep in taste, I simply loved it. Big Cypress has English finishing hops in it to add "an earthy aroma and flavor." A great effort.
★
633 characters
Big Cypress Brown from Magnolia Pub & Brewery
84
out of
100
based on
12
ratings.