Dismiss Notice
Dismiss Notice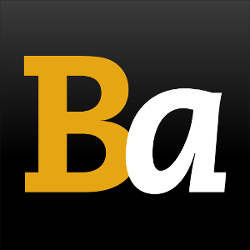 Join Our Email List →
And we'll send you the latest updates and offers from BeerAdvocate, because knowing is half the battle.
Dismiss Notice
Weekapaug Gruit
- Magnolia Pub & Brewery
Reviews: 13 | Hads: 26

4.12
/5
rDev 0%
look: 3.75 | smell: 4.25 | taste: 4.25 | feel: 3.75 | overall: 4
On-tap at Magnolia Pub & Brewery, San Francisco, CA
A: The beer is clear dark red in color and has a light amount of visible carbonation. It poured with a short white head that left swirls of bubbles on the surface and a collar around the edge of the glass.
S: Light to moderate aromas of herbs are present in the nose—rosemary seems to stand out in particular—along with some hints of lavender.
T: The taste follows the smell and has flavors of rosemary with some bits of lavender, neither of which are overpowering. Underweight notes of malts are also perceptible—among these faint amounts of toffee are present.
M: It feels light- to medium-bodied on the palate and has just about a moderate amount of carbonation.
O: This beer is very easy to drink and quite flavorful. I liked the blend of herbs that were used.
Serving type: on-tap
★
847 characters
4
/5
rDev
-2.9%
Never seen a dark gruit before this one. A huge lavender and rosemary nose on this brown looking ale with an enormous cream froth head for an unhopped beer. I taste way more Pune than other herbs in it though, presumably from the rosemary. Real long taste herbal almost like green tea, a little floral, nice chocolate malt on it too, not used to any real grain character in the style, but it's such a great change of pace. Piney as anything for no hops. Drinkable too. This is a beer for the adventurous palate no doubt, but a reward worth having for sure!
★
556 characters

3.44
/5
rDev
-16.5%
look: 4.25 | smell: 4 | taste: 3.25 | feel: 2.75 | overall: 3.25
Poured on tap at the brewery into a snifter. 20oz pour.
Ruby-brown in color, complete with a frothy, almost foam-like white head. Very viscous and bread-like (and I believe they upped the ABV a bit in this batch), but with relatively low head retention. Not much lacing, nor any alcohol legs of any kind. Solid appearance overall - looks like a bowl blackberry juice and tea with thick molasses added. Which, in all honestly, is pretty awesome.
The aroma smells of dark fruits and wild spices, ranging from cherries to molasses, and from bark to black tea. There's an underlying smoked flavor beneath the strong toasted malt presence, which is what you'd get in a Scotch ale... Except in this case, there's little woody presence to speak of, and spices in substitution of the hops showcase earthy notes all around, ranging from dried grass, twigs, saffron, light clove, and bittered tamarind. Definitely filled with flavors, but not necessarily super complex. Everything balances out quite decently.
The flavor and mouthfeel, however, are where I lose my enthusiasm. At first there's an immediate molasses, tobacco-y flavor that floods the palate, only to follow soured raspberries, juniper berries, bark, and lightly smoked dark malts. Normally I enjoy these flavors, but together here they produce a tannic astringency reminiscent sipping a cup of black tea - except in this case the said tea bag has seeped for too long. It gets worse as it warms up, and loses carbonation, as the liquid becomes gradually thinner and almost watery by the end. It eventually resembles more and more of a cold tea drink that has been gleefully pranked with twigs, dirt, and toasted molasses.
Not sure how to rate to style here... But given the product as it is, it's not too impressive in the long run. Definitely worth consuming for novelty purposes, and while the flavors are seriously well placed, it's simply too thin, tannic, and not as hearty as desired. Would love to try the barrel aged version, however!
★
2,001 characters

4.45
/5
rDev
+8%
look: 4.5 | smell: 4.5 | taste: 4.5 | feel: 4 | overall: 4.5
This is quite a dark gruit. Heather abounds on the nose. Flavor is quite deep. Much richer and less light than the few other gruits I have had. But hey, what do I know. Pretty smooth. Nice subtle herbal tones, but nothing really comes at you at 100mph. Smooth and easy drinking. Definitely a good stab at a rarely touched style.
★
328 characters

4.42
/5
rDev
+7.3%
look: 4 | smell: 4.5 | taste: 4.5 | feel: 4 | overall: 4.5
I'm rapidly becoming a big fan of this ancient style, the allure of drinking something from old Scandinavia is really interesting, Skol indeed,
I had a glass of this excellent Gruit, Gruut, either works at Magnolia last week.
Served in a 12oz goblet, comes a deep brown, ruby, borderline black tone. A light, effervescent tan head caps off the brew.
Aroma of yarrow, musty oak, chamomile, ginger, rosemary, a tart earthy funk mixed with sour, yet rustic, sweet and malty all at once. There is a lot going on in the aroma, pinpointing it down to several aromatics is increasingly difficult.
Flavor is upfront spicy, and herbal, much like strong tea. Rosemary, yarrow, wood, lemon, ginger, black tea, chamomile, and a bucket list of others combine to create a complex sweet-sour-earthy-bright-dense brew that is blowing my mind.
Mouthfeel from the appearance is assumed to be heavy, but with a heavy mix of spices and the right level of carbonation, this beer is suddenly highly drinkable.
I spoke with the Brewer,Ben, when they were brewing this beer, but never gave any indication that this was going to be such a complex and highly enjoyable beer.
Cheers, and I look foward to enjoying it again in the future.
★
1,210 characters
3.47
/5
rDev
-15.8%
look: 3 | smell: 3.5 | taste: 3.5 | feel: 3.5 | overall: 3.5
On tap at the brewery, brought out because it was their 14th anniversary. Light brown and red appearance to the beer. Aroma was twigs and berries.
Taste was twigs and berries as well, like a kvass, but much less horrible. No hops, but still came up with a discernable degree of bitterness. Relatively sweet. I wasn't the biggest fan, but its not like I'm a gruit connessuir or however you spell that. Under the radar smoke. Spices of coriander, rosemary, thyme seem to be present.
I realize this beer has A ratings across the board, but I just can't see ever sitting down and drinking 16oz of this at a time. 3oz, fine, but it just got tedious. Maybe in due time I'll appreciate gruit more, but its really just a neat little oddity at this stage of my beer advocacy.
★
769 characters

4.45
/5
rDev
+8%
look: 4.5 | smell: 4.5 | taste: 4.5 | feel: 4 | overall: 4.5
Is there a market for the gruit? Will we be seeing a gruit revival as the next big thing in craft beers? At least as a curiosity/novelty? Because I'd love to see more breweries experiment with this style, on a more accessible level. Maybe bottle, distribute, allow for vertical tastings…
Hopless beer, how cool is that? Magnolia's Weekapaug Gruit holds the distinction of being the first gruit I've ever had, and the only once that I've revisited. (Or, I should say, the only one I've had the opportunity to revisit.) I understand the recipe has changed from batch to batch. Did older versions have wormwood? This (summer 2011) batch I am reviewing had, according to the notes, chamomile, yarrow, wild rosemary, sweet gale, elderberries. Chamomile, or manzanilla, I'm familiar with from homemade teas and sleep remedies, and rosemary is a no-brainer. I might recognize elderberries if they were in front of me, maybe. But yarrow? Gale? I wouldn't recognize these in the wild, nevermind know how they taste or smell.
The Weekapaug pours an intense amber color, like dark molasses. There's tight lacing with what appears to be low carbonation, and a perplexing, medicinal (in a good way) nose. I was reminded of wormwood and licorice, thought of absinthe and anise. Appearances are deceiving, as there's a lot of carbonation on this. Definitely tastes medicinal, herbal, surprisingly light and refreshing…ish, even. With this tremendously curious, strange finish. Like a digestif, almost? Think Fernet, or the ubiquitous Jägermeister. I wouldn't start out with this beer but I'd definitely end a drinking session with it.
*Note: Weekapaug Gruit is still being brewed--as of summer 2011, at least.
★
1,727 characters

4.2
/5
rDev
+1.9%
look: 4 | smell: 4 | taste: 4.5 | feel: 4 | overall: 4
On tap at the brewery, review from written notes.
Pours a darker reddish brown hue, crimson highlights in the light. Frothy cap of tan foam, spotty lace around the rim of the glass.
Smoky, herbal aroma, sort of like Scotch whisky and stout-like at the same time. Oddly complex and unusual. Flavors of sweet honeyed malt, Indian spices, cookies, currants, tea, and possibly juniper lending a botanical impression. Smooth feel, medium bodied and lightly bitter. Overall it's rather unique and worth trying a pint of this oddity for sure.
★
539 characters

4.32
/5
rDev
+4.9%
look: 4 | smell: 4.5 | taste: 4.5 | feel: 4 | overall: 4
A - Served a dark black-brown color with a finger of frothy tan-chocolate colored head. The head faded down at a normal pace leaving behind some lacing.
S - Aroma is a mix of herbal and spices. There is some cardamom, coriander, sage, and rosemary. There is also some pepper and just a touch of dark fruits.
T - Starts off with the herbs and spices with a nice mix of coriander, pepper, and rosemary. There is also a just a touch of grain as well. Through the middle, the spices and herbs get a bit stronger and more complex with a bit of fruit coming through. The finish is a mix of cardamom, pepper, and rosemary that lingers.
M - Medium bodied with moderate carbonation. Feels smooth and almost a bit roasty on the tongue.
D - Very drinkable. Really nice mix of spices that all balanced out very well and tasted much more rich and complex than most other herbal ales.
★
874 characters
4.72
/5
rDev
+14.6%
look: 4.5 | smell: 5 | taste: 4.5 | feel: 4.5 | overall: 5
I had a pint of this at the Magnolia pub on Haight St. It was the perfect compliment to breakfast, as the herbs gave the beer a savory taste - like herbs de provence or italian sausage. Yes, I know how odd that sounds.
At a bar with 6 cask beers available, we went home with a growler of the Gruit.
★
300 characters

4.37
/5
rDev
+6.1%
look: 4 | smell: 4.5 | taste: 4.5 | feel: 4.5 | overall: 4
This arrived as an intersting deep amber with hints of red and even purple. There isn't much head, and there's no lace.
The smell is very good, bringing all sorts of herbs and spices. The brings a touch of fruit underlining the herbal flavor. The mouthfeel is spicy and pleasing.
★
283 characters
4.17
/5
rDev
+1.2%
look: 3.5 | smell: 4 | taste: 4.5 | feel: 4 | overall: 4
Appearance: Cloudy medium amber body with neither head nor lacing
Smell: Black pepper, cardamom and rosemary dominate the nose
Taste: The peppery flavors dance on your tongue with a cardamom/rosemary finish
Mouthfeel: Medium bodied with moderate carobination
Drinkability: A tasty beer for a change of pace
★
318 characters
4.97
/5
rDev
+20.6%
look: 4.5 | smell: 5 | taste: 5 | feel: 5 | overall: 5
I visited the Magnolia brewery while in Palo Alto recently and was absolutely blown away. As a beer journal keeper with over 400 beers under my belt, I was simply shocked that one brewpub could offer so many amazing selections. The gruit was quite possibly the best of their offerings. It is light yellow with a slight red undertone. The gruit is brewed with rosemary and other "obscure herbs" in the 15th century tradition. This beer is a seasonal brew at Magnolia and was offered on cask. The gruit has a light head that is mostly creamy trails across the top and the taste is simply immaculate. This drink tastes like what I imagine the ale in Tolkein's shire was like. The taste and smell are both very fresh and herblike, simply smelling rosemary will give it away. This beer is nothing like coriander flavored ales that are still brewed with hops (like Traquair) and is much better. It drinks very easily and feels very smooth and full in your mouth with a slight fruitiness. It is best very cold and the cask was responsible for amazing smothness, a truly unique offering. We went back for more before leaving town.
★
1,122 characters
Weekapaug Gruit from Magnolia Pub & Brewery
88
out of
100
based on
13
ratings.