Dismiss Notice
Get 12 monthly issues of BeerAdvocate magazine and save $5 when you select "auto-renew."

Subscribe now →
Dismiss Notice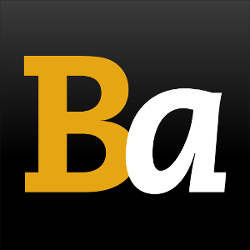 Join our email list →

And we'll send you the latest updates and offers from BeerAdvocate, because knowing is half the battle.
Hofbräu München Hefe Weizen
- Hofbräuhaus München
| | |
| --- | --- |
| Educational use only; do not reuse. | |
Reviews: 62 | Hads: 348

3.95
/5
rDev
+3.4%
look: 4 | smell: 4 | taste: 4 | feel: 3.5 | overall: 4
Bought a case of 24, 12-ounce bottles. Unfortunately, Hofbrau bottles their stuff in green. Never had this one before, up until now I've only had their Dunkel, which I love.
A: Hard to judge in a cold, green bottle, but it's obviously very cloudy, as a hefeweizen should be. Personally, I think it's way more attractive than a heady beer, which this one is not. No head at all, really. Looks like there might be a little bit of sediment. Looks good to me.
S: Smells very tasty. Lots of yeast and wheat, not at all skunky. Smell is good, but hardly smells the way it tastes.
T: First, a light, crispy wheat taste, then a distinct, almost yeasty, banana flavor. Afterwards, vague apple and bubblegum. The taste is more complex than that, but the banana stands out. I also had this beer room temperature, and it was much more bitter, not as many flavors stood out on my palette, and basically wasn't as good as having it cold, hence my reviewing of this beer while it's cold.
M: Which brings us to this: Room temperature, it was much more dry, however, cold it is still dry, but much more smooth and drinkable. Feels like a mild IPA. Lot of carbonation, burp almost after every quenching gulp.
O: I like this beer. I like a lot of beer, though. When I walked into the beer distributor today, I wanted something hoppy, but I didn't feel adventurous enough to try something new, which limited me to maybe one or two different hoppy beers. So I decided I had enough cash on me to buy a nice import case of Hofbrau! At first I was going to get the Dunkel. I had it before and I really like it, but "dunkel" means dark (I think), so instead I went with the Hefe Weizen. It was either that or the "Original", I think it was called, so it was an easy choice for me. I got the one that didn't sound boring. I like trying new stuff, especially beer, and this one didn't disappoint. I would buy it again but it's certainly not my new favorite.
EDIT: It should be known I never tried another hefeweizen beer before this and I live in the Pittsburgh, PA area, which is very close to the Hofbrauhaus in the US. I've been there and had their dunkel on tap, which is better than the bottles for sure, but not far off. I also did a shotski, if anyone knows what that is.
★
2,257 characters

3.02
/5
rDev
-20.9%
look: 2 | smell: 2.5 | taste: 3.5 | feel: 3 | overall: 3
12 oz bottle poured into pint glass. Bottling date of "L 017 L" which I am guessing is January 17th?
Pours a hazy amber/straw. A little on the dark side. Not much head. Looks a lot like unfiltered cider. Not a good start.
Distinct smell of skunk upon pouring - damn you, green bottles! It fades quickly, though. It's definitely still there, but there are notes of yeast and wheat as well.
The taste is much better that I was expecting by this point. Light, crisp, just a hint of skunkiness. Very slight metallic aftertaste, but overall not bad.
Ideal carbonation level and thickness.
It is German, and it is a hefeweizen, but it belongs nowhere near the top tier.
★
668 characters
3.2
/5
rDev
-16.2%
look: 3.5 | smell: 3.5 | taste: 3 | feel: 3.5 | overall: 3
Slightly murky, it pours with a nice rich golden color. Bright aromas of orange and citrus, the beer is very light and quite refreshing. Though the immediate flavors are fairly mild, it is only in the finish that the flavors really come through: a little sweet with a "creamy" or "smooth" aftertaste. There is a perceptible (albeit surprisingly faint) wheat flavor.
An understated beer that is refreshing for a summer day or to accompany a meal.
Notes: My bottle stated 5.1% ABV. Review made from notes.
★
505 characters

3.83
/5
rDev
+0.3%
look: 4.5 | smell: 4 | taste: 3.5 | feel: 4 | overall: 4
Appearance - Pours a hazy, pale golden straw with a white 3 finger head. Good retention. Resulting lace stretches the surface and sticks well.
Smell - Bready yeast and banana. A bit of wheat. Not much in the way of clove by comparison to some other hefes. Vaguely remindful of banana bread.
Taste - Wheat and banana primarily. A bit of yeast follows through. Tastes slightly watery at times.
Mouthfeel - Smooth and creamy. Carbonation is decent; could use more bite.
Overall - A good hefe, but not great. Fairly tame by comparison to some of the better hefeweizens.
★
569 characters
4.35
/5
rDev
+13.9%
look: 4 | smell: 4 | taste: 4.5 | feel: 4.5 | overall: 4.5
A: Pours a murky yellow color, looks like a good hefeweizen. Little head.
S: Has the classic smell of beer, kind of like a lager. Alcohol and hops. However, it is a little more pleasant than other comparable brews I've had.
T: Pretty darn good. Initially tastes a bit like a sour with a hint of lemon taste that gives way to the taste of some sort of grain, I'm gonna say barley.
M: Very smooth, with medium carbonation.
O: I have not had to many hefeweizen style beers, but this one is definitely better than many that I've tried. The taste is sweet/sour at the beginning and it is very drinkable. Good beer.
★
617 characters

4.33
/5
rDev
+13.4%
look: 4.5 | smell: 4 | taste: 4.5 | feel: 4 | overall: 4.5
Bottle shared by areich6, this is the first beer on our night of the King!
A- Pours very light from the bottle but gets its act together in the glass, hazy orange like you'd expect from a hefe
S- Classic Hefe scent, bananas and cloves on top of the light hops
T- Very sweet banana/orange taste. This is a very very juicy beer which I find delectable
M- Prickly carbonation that caused my greenhorned friend to relate this to a sour at first. This would be amazing on my back porch on a warm summer's eve
O- I thoroughly enjoyed this! IDK how readily available this is in the states but I'd certainly try it again
★
617 characters

4.32
/5
rDev
+13.1%
look: 4 | smell: 4.5 | taste: 4.5 | feel: 4 | overall: 4
500 ml bottle poured in a Pilsner glass.
A- Two finger thick white head with large soapy bubbles. Well carbonated, light orange coloration. Sticky lacing.
S- Wheat and bread tones matched with citrus, cloves and banana.
T- Ah wonderful, a real hefeweizen. Banana flavor on top of the bread taste that comes with the wheat. Refreshing and tasty.
M- Full bodied, well carbonated with a superb finish.
O- This is how I like my beers to be. One of my favorite types and executed nearly to perfection.
★
501 characters

3.2
/5
rDev
-16.2%
look: 3 | smell: 3 | taste: 3.5 | feel: 3 | overall: 3
On tap at the Tap Room in the Coddingtown Whole Foods in Santa Rosa.
A: What you would expect from a hefeweizen. Cloudy with little head or lacing.
S: Some nice spices. Again pretty typical. Cloves, yeast, wheat. The usuall suspects.
T: Sweeter than I expected. You get the clove and the banana as you would expect, but I also got a slight bubble gum flavor that I have only ever gotten from one other hefeweizen(Gordon Biersch). Ok flavors.
M: Medium bodied. Medium carbonation. Nothing special, but not bad.
O: Not bad, but nothing special. I am happy I ordered it, but am not interested in getting it again.
★
615 characters
3.95
/5
rDev
+3.4%
look: 4 | smell: 4 | taste: 4 | feel: 3.5 | overall: 4
A nice example of a Heffe. The smell is of wheat, caramel, and cloves with a faint banana hint. The yeast is apparant but not dominating. It lends more towards a floral, peppery, and clove spice than the banana side on the yeast, but the banana peeks through in the finish. It has a fruity quality overall with hints of citrus, orange and banana with peppery notes being in the front. A bit watery, grainy and thin on the mouthfeel. Overall, easy to drink and enjoyable.
★
470 characters
3.42
/5
rDev
-10.5%
look: 4 | smell: 2 | taste: 4 | feel: 4 | overall: 3.5
A- Looks the typical decoction mash pearlescent, hazy, olive-yellow. The head was white, fine textured, and moderately lacy.
S- This beer's smells were less than inviting. A strong skunkiness upon pouring did not blow off completely, but persisted to a moderate degree until the end. Just as bad was that the remaining aromatic profile was a very strong floral bar soap smell, exactly like the soaps shaped like a little seashell or flower that you would find in a old lady's powder room.
T- Tastes of sweet fruity malt up front, with a grainy, corny mid palate, and a grassy, hoppy bitter-sweet finish. The flavors were acceptable, in spite of the odd smells.
★
663 characters

3.83
/5
rDev
+0.3%
look: 4 | smell: 3.5 | taste: 4 | feel: 3.5 | overall: 4
This poured a hazy yellow, huge fluffy white head. Smell was unimpressive, but did have some yeasty, floral qualities. Certainly not memorable. Taste was of orange spice and wheat, definitely citrus. Mouthfeel was my least favorite aspect of this brew, a little grainy. As for drinkability, yup, this could be drunk in quantity.
★
328 characters

3.88
/5
rDev
+1.6%
look: 4 | smell: 3.5 | taste: 4 | feel: 4 | overall: 4
This is a different beer than the previous hefeweizens from this brewery. This version has an ABV of 5.4 and I believe it is a new release.
Thanks to bu11zeye for sharing this bottle.
The beer pours a yellow color with a huge white head. The aroma is basic hefeweizen with lots of bananas and cloves. The flavor is bananas, cloves and wheat. Pretty basic and as expected, but very well executed. Medium mouthfeel and medium carbonation.
★
444 characters
Hofbräu München Hefe Weizen from Hofbräuhaus München
86
out of
100
based on
62
ratings.