Dismiss Notice
Dismiss Notice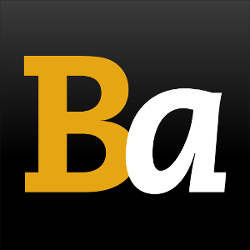 Join Our Email List →
And we'll send you the latest updates and offers from BeerAdvocate, because knowing is half the battle.
Dismiss Notice
Hofbräu Winter Spezial
- Hofbräuhaus München
Reviews: 5 | Hads: 13
Reviews by AdamBear:

4.5
/5
rDev
+25.7%
look: 4.5 | smell: 4.5 | taste: 4.5 | feel: 4.5 | overall: 4.5
I guess this is the first year Hofbrau bottled (or made?) this. I think its awesome...the old world breweries trying new things. You don't see many christmas beers out of Germany.
A-i didn't expect such a light colored beer. translucent golden with a lot of bubbles with a nice white head. looks like a true bavarian lager!
S-smells so refreshing! especially after drinking so many gimmicky christmas ales lately. it smells how a german beer ought to smell. fresh and crisp grassy grains. has a touch of honey to it, i think i'm going to like this. decent strength, decent quality.
T-comes in tasting amazing actually. it just really tastes like an extremely crisp grainy lager from germany! nothing christmas to it actually...which is a relief this season. there's a decent bitterness to it, and it keeps a strong matching after-taste. you can really taste the grains in this one. some honey, some grass as well.
M-high creamy carbonation with a creamy finish. very quaffable.
O-I bought one bottle. I should've bought more. This is just way too drinkable. Maybe not the most flavorful beer I've had lately, but it does have flavor, and i wouldn't mind having a full fridge of this. its just really filling all my german cravings. go out and try this. you'll wish you didn't decide to drive!
★
1,298 characters
More User Reviews:

3.54
/5
rDev
-1.1%
look: 3.25 | smell: 3.5 | taste: 3.5 | feel: 3.5 | overall: 3.75
A: The beer is crystal clear and a light shade of yellow and has a moderate amount of visible carbonation. It poured with a finger high off white head that died down, leaving a large patch of bubbles on the surface, a collar around the edge of the glass, and some lacing down the sides.
S: Light to moderate aromas of bready malts and floral and grassy hops are present in the nose.
T: The taste is similar to the smell and has some notes of grain plus hints of spices towards the finish. A light amount of bitterness is present.
M: It feels nearly medium-bodied and rather clean on the palate with a moderate amount of carbonation.
O: While this beer feels lighter compared to other maibocks, it doesn't seem watery and the flavors are pretty good. It is rather drinkable. I would recommend this as a beer to try for a novice craft beer drinker that wants to sample this style.
★
880 characters

3.87
/5
rDev
+8.1%
look: 3.75 | smell: 3.5 | taste: 4 | feel: 4 | overall: 4
I picked up a bottle of Hofbrau's Winter Spezial last week for $1.69 at The Lager Mill. I had an extra space in the six pack I was making and I decided to take a chance on this beer, so lets see how it goes. No visible bottling date, but I think it's fairly fresh, 2012 vintage. Poured from a green 11.2oz bottle into an imperial pint glass.
A- The label looks nice, it's got that typical Hofbrau look to it with a nice winter scene in the background. It poured a pale yellow color that took on a nice golden hue when held to the light with three fingers worth of fluffy white head that quickly died down to a thin ring that stayed till the end and it didn't leave much lacing behind. This was a looking beer, the appearance was pretty true to style.
S- The aroma starts of with a good amount of malts that have a higher amount of medium sweetness to them and impart lot of grain and bread like aromas followed by a slight bit of honey. After that comes a slight German yeast aroma followed by some earthy hops towards the end. The aroma was pretty close to a Maibock but it held on to a lot of those crisp and grainy Helles aromas, it's nice.
T- The taste seems to be fairly similar to the aroma, it starts off with a good amount of malts that have a medium amount of sweetness to them and impart some grains, bread, and bread crust like flavors followed by a light yeast flavor. Next comes some honey which sticks out just enough and it's followed by some earthy and slightly grassy hops that impart a light amount of bitterness. This is beer tasted good and it was true to style, I liked it.
M- Pretty smooth, crisp, slightly creamy, medium bodied with a good amount of slightly higher medium carbonation. The mouthfeel was pretty good, I liked how it was a little thicker then I expected.
Overall I thought this was a good beer and pretty damn good example of the style, it had lots of crisp and clean flavors without being too light, I enjoyed it. This beer had great drinkability, it was very smooth, with just enough flavor to hold my attention, I could see drinking more then a few of these when in the mood, it seems like this beer would really be nice in the summertime, it's pretty sessionable. What I liked the most about this beer was the drinkability and the mouthfeel, they were both pretty good and they worked well with this beer. What I liked the least about this beer is that it's marketed as a winter seasonal, I think it would do much better as a summertime beer. I would buy this beer again, but it's only available by the case or singles and I know it won't be around long, but I would buy a couple next year and I would recommend this beer to just about anyone. All in all I was happy with this beer, it didn't really have any aspects to it that made me think it's a winter seasonal, but it was still good nonetheless and would make for a pretty good session beer and I know it would be great with a nice brat and some German mustard. This was another really solid beer from Hofbrau, one of my favorite German breweries.
★
3,050 characters





4
/5
rDev
+11.7%
look: 4 | smell: 4 | taste: 4 | feel: 4 | overall: 4
Clear, golden yellow with a dense white head that holds up well. Bready malt nose with some vague skunk from the green bottle, but not distracting. Some mild, spicy hops mixed with the alcohol.
This appears to be an amped up Munich Helles, but very good - fresh character. Bready and mildly sweet with some alcohol pepperiness. The mouthfeel is smooth and soft with a medium to heavy body -- mildest syrupiness.
This could easily be mistaken as a Maibock or Helles Bock, but HB doesn't call out any style on the label, and it's nothing like their Spring seasonal.
A very nice strong German beer.
★
598 characters
3.15
/5
rDev
-12%
look: 3.5 | smell: 3.5 | taste: 3 | feel: 3 | overall: 3
super light, thought this would be dark(er)? no head....
smells like a cross of heineken and regular hofbrau....
taste... cross between a heineken and a regular hofbrau. nothing too inspiring...
hofbrau... the ultimate commercial brew.... but this aint it.
overall? pi$$ beer. a little hard? maybe. but this aint worth your money. commercial is as commercial does. hofbrau regular, actually dunkel, is decnt commercial. dont waste your money on this swill....
★
459 characters

Hofbräu Winter Spezial from Hofbräuhaus München
-
out of
100
based on
5
ratings.