Dismiss Notice
Dismiss Notice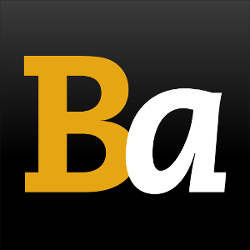 Join Our Email List →
And we'll send you the latest updates and offers from BeerAdvocate, because knowing is half the battle.
Dismiss Notice
Pacific Pilsner
- Pacific Western Brewing Company

Educational use only; do not reuse.

Brewed by:
Pacific Western Brewing Company
British Columbia, Canada

Style | ABV
American Pale Lager | 5.00% ABV

Availability: Year-round

Notes & Commercial Description:
Beer added by: lipschitz on 07-23-2003

Classic. Pac Pilly is a beer that hearkens back to the glory days of yesteryear, the ad execs and their trophy wives, the smell of easy money and taking off for a weekend at the Ol' Cottage on the lake. It personifies decadent relaxation, taking time off, even for a minute and taking stock of your surroundings. This true pils — produced using an ISO-certified, double-fermentation process — is a crisp, clean, golden brew popular with anyone who loves a timeless blonde. I mean who can resist a timeless blonde?
Reviews: 11 | Hads: 18

2.55
/5
rDev
+11.4%
look: 2.25 | smell: 2.25 | taste: 2.75 | feel: 2.75 | overall: 2.5
I bought this beer because I saw a buddy of mine drinking them and he gave me one and it actually wasn't bad.
A, looks like a generic pilsner yellow not too many things that exciting about it, I really like the can though it's really pretty.
S, The smell is not very interesting, typical run of the mill pils again.
T, Surprisingly not bad, crisp at start however not amazing given it's a pilsner, a bit of a bitter after taste not too long lasting though.
M, Crisp, carbonated, smooth.
Overall, for the price it is defiantly worth a try. Good beer while near a body of water.
★
582 characters
2.74
/5
rDev
+19.7%
look: 4 | smell: 2.5 | taste: 3 | feel: 2 | overall: 2.5
I've seen this in the store for a while and seen people buying flats of it. It's inexpensive at about $1.45 per can. I figured that I'd finally try it.
The beer pours with a fizzy white head which reduces quickly, The body has a apple juice golden-yellow colour. The aroma has an apple and wine scent with some harvest grain. The flavour has cider and grain or corn. It is light-bodied with high carbonation.
Overall, not bad tasting but too light and fizzy. it is the most watery beer I've had since my last Budweiser. It is unlikely I'd ever get this again.
★
562 characters
2.3
/5
rDev
+0.4%
look: 2.5 | smell: 2.5 | taste: 2 | feel: 2.5 | overall: 2.5
After a sunny afternoon, I ordered a Pils... or so I thought I did.
A: Gold with a white head, very little retention, no lace.
S: Sweet caramel with a hint of floral hops & sulfur.
T: Sweet caramel, a little grassy, hints of corn & butter, bitterness is barely above my detection threshold.
M: Moderate body seems to have a little too much residual sweetness. No crisp finish with this one (but that might just be the lack of bitterness).
D: Inoffensive, but definitely wouldn't reach for another.
Definitely not a German Pilsner (or any real Pilsner for that matter).
It doesn't follow their description:
"Crisp, clean, no aftertaste and dry in character like European style beers. Our Pils features the tart, delicate flavour of quality German Hallertau hops perfectly balanced with soft malt notes to produce a refreshing sensation on the tongue. With just a hint of citrus, it is a classic, clear, thirst-quenching brew. Perfect with fish or shellfish including most West Coasters favorite – sushi."
★
1,013 characters

2.58
/5
rDev
+12.7%
look: 3 | smell: 2.5 | taste: 2.5 | feel: 3 | overall: 2.5
355ml can. Simple Canadian summer ruminations on the back label, with the curious term 'made with a hint of sweet malts'. Just a hint?
This beer pours a clear, pale golden yellow colour, with two fat fingers of puffy, and somewhat creamy bone-white head, which settles slowly and surely, leaving some broadly splattered lace around the glass.
It smells of bready, cracker-like pale malt, a bit of corny graininess, matchsticks, apple skins, and grassy, weedy, and almost, but not quite, skunky hops. The taste is more weakly doughy and bready grain, underripe apple, the suggestion of a dalliance with corn sugar, a touch of diacetyl, and a mix of faintly bitter vegetal, grassy, and weedy hops.
The carbonation is pretty underwhelming, barely a wan frothiness to be had, the body an adequate medium weight, mostly smooth, but with a little glycerol slickness. It finishes off-dry, the bready malt still strong, hardly crisp (so not 'beyond refreshing'), and fending off that fortunately fading vegetal astringency.
A pretty average pilsener, if you can even call it that. Its saving grace seems to be a decent malt backbone, but there's enough of that up and down, unpleasant hop (I'm being generous here) bitterness to make me want to look elsewhere, if I'm buying.
★
1,272 characters
2.18
/5
rDev
-4.8%
look: 2.5 | smell: 2 | taste: 2 | feel: 2.5 | overall: 2.5
I've had a great deal of this brew. The father-in-law drinks a fifteen-pack –a-day. Every time the wife and I go visit he feeds it to me. Luckily his fridge keeps it just above freezing and so are his mugs. Poured into an 800mL mug:
Appearance: Pale yellow. Very minimal head which settles down quickly.
Smell: Hops and yeast, grassy and grainy.
Taste: At the cold temps he serves it at it's refreshing but as it warms up it becomes less than appetizing. Flat grains, corn, malt and some kind of metal taste.
Mouthfeel: Fizzy water, kind of lumps down the throat.
Drinkability: At near-freezing temperature I can manage to gulp this stuff down. Sometimes I even think "that hit the spot" and then I come to my senses and realize I probably just poisoned myself.
★
791 characters
1.76
/5
rDev
-23.1%
look: 3 | smell: 2 | taste: 1.5 | feel: 2 | overall: 1.5
From a 6 pack of cans. Pours out a clear lacklustre gold, finger's width of shock white fizzy head that slowly settles.
Sharp grains, corn and cooked veggies on the nose, although a sweet bready malt at times as well, which is a nice surprise.
The charm ends there however, the flavour is grainy with an overload of off-flavours, the cooked veg being the biggest offender, a grittiness also coming to mind. Seriously contemplating a sink pour...
Mouthfeel is brash with over-carbonation, prickly, it sandblasts the palate.
Lower tier priced beer, and you get what you pay for in this instance. Any one of the major domestic macros in this country is looking pretty good in comparison to this right now, can't say I'm tempted to go back for more.
★
749 characters
1.71
/5
rDev
-25.3%
look: 2.5 | smell: 1.5 | taste: 1.5 | feel: 3 | overall: 1.5
A: pours a clear, pale gold with a 1 finger white head that quickly reduces to an almost non-existent film and leaves no lacing.
S: slight grassy hops...and metal - that's about it. yikes.
T: barely any hops, cooked corn and an artificial mineral sweetness - dies off fast and leaves a nasty chlorine-like aftertaste. It almost tastes like swallowing pool water :-(.
M: light and watery, well carbonated and a smooth, dry finish (definitely the best aspect of this beer).
D: it might be cheap, but it's still a massive dissapointment - nasty flavours and poor presentation. i'd rather drink tap water. It's easy to drink, but far from drinkable (if that makes any sense...). Over-produced and under-loved.
★
709 characters
2.1
/5
rDev
-8.3%
look: 2 | smell: 2 | taste: 2 | feel: 2 | overall: 2.5
Very weak piss yellow color and white head that is gone in a flash,no lacing whatsoever.
Smells like grainy grass,corn and stale something in there.
Tastes like musty corn with hints of stale grass and metallic comming in at the end with some bitterness and dryness.
Mouthfeel is thin and watery.
Cheap beer,very easy to drink,,if it's ice cold it goes down rather quite well and very easy to polish off.
★
404 characters

2.38
/5
rDev
+3.9%
look: 2.5 | smell: 2 | taste: 2.5 | feel: 2.5 | overall: 2.5
Part of a stash my Cousin from BC brought with him for a visit. Obviously he shops the bargain brands.
Looks like a brown-gold in the glass...weak rocky heading ,crystal clarity.
Grain husks and cider in the nose...not offensive but not pleasant.Suspect malt extracts or dextrin adjuncts.
Weal malt spine, frail body, vapid front side, some malts, brewer's caramel and weak hops detected in the fast finish...no off tastes but certainly nothing here to recommend it.
Don't think it's an all gristed malt beer.
★
521 characters
2.32
/5
rDev
+1.3%
look: 1.5 | smell: 2 | taste: 2.5 | feel: 2.5 | overall: 2.5
Holy fizzy...cheap!
Pee coloured, almost radioactive yellow, but hey appearances aren't everything. Despite my best efforts this thing poured half head, fortunately it fizzled away in about 20 seconds
Smells like malt liquor mixed with hops that have gone...slightly off? Not skunky or anything though.
Tastes better than it smells, which is to say its lacking in flavour, kind of watery, and you can taste the alcohol. Reminds me of Labbat Blue, a little sweet, a little sour...but something slightly, just...wrong. like rotting vegetables, subtle but apparent. Don't take this too bad though. It's actually kind of refreshing, and for the price you pay for this stuff, I'd drink this stuff to get drunk.
Like I said at the beginning, this stuff is FIZZY, like sodapop fizzy. I guess that's to hide the alcohol taste, seeing as there's not much else there to hide it.
This beer isn't that bad, after all it's THE cheapest beer at the liquor store. It's still better than most of the "cheap" beers. You could actually drink this stuff!
★
1,049 characters
3
/5
rDev
+31%
look: 2.5 | smell: 2.5 | taste: 3 | feel: 2.5 | overall: 4
Presentation: 355 can with no freshness date
Pours medium gold with airy, frothy head, which hangs around for a spell. The aroma is mildly hoppy, with some husky grains. The flavour is comprised of a cooked corn sweetness & straw, with a faint hop finish. Mouthfeel is thin, watery and abundantly carbonated.
Notes:
A fitting beer for an afternoon in the yard. There is a slightly higher hop level than others of the style – a quenching, easy-going lager.
★
467 characters
Pacific Pilsner from Pacific Western Brewing Company
69
out of
100
based on
11
ratings.