Dismiss Notice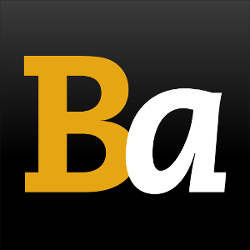 Site Performance Updates: We're aware of the nightly site outage, and working on resolving the issue.
Ertvelds Wit
| Brouwerij Van Steenberge N.V.

BEER INFO
Brewed by:
Brouwerij Van Steenberge N.V.
Belgium
|
website
Style:
Witbier
Alcohol by volume (ABV):
6.80%
Availability:
Year-round
Notes / Commercial Description:
No notes at this time.
Added by OldFrothingSlosh on 06-02-2003
Reviews: 15 | Ratings: 26
3.88
/5
rDev
-4.7%
look: 4 | smell: 3.5 | taste: 4 | feel: 4 | overall: 4
Etvelds Wit
Pours a cloudy straw yellow, good head retention and lacing. Aroma of wheat malt, hay, and citrus. In the taste, clean, mildly sweet, malty and alittle lemony. Mouthfeel is lighter bodied with a moderate level of carbonation. Overall, a pretty standard wit.
★
270 characters

4.83
/5
rDev
+18.7%
look: 5 | smell: 4.5 | taste: 5 | feel: 4.5 | overall: 5
White-ish straw yellow with a nice white head, good carbonation, and good lace. Primarily a spice aroma ... Taste leans spicy but has a decent citrusy fruit (oranges and lemons) balance. Light-medium bodied, smooth, and refreshing.
A great session wit -- first beer in a while that I think is worthy of the M.J. Beer club !!
Per M.J. notes: "Equal portions of raw wheat and pilsner malt; aromatised ground coriander and dried orange peel; Saaz hops"
(11.2 oz. bottle)
★
476 characters
4
/5
rDev
-1.7%
look: 4 | smell: 4 | taste: 4 | feel: 4 | overall: 4
A quite attractive light lemon yellow color that is a bit occluded, personable bright white head that is spumous in texture, the lace a satiny sheet to conceal the glass. Lemon like aroma, crisp, clean, somewhat sweet also, a real pleasure to the nose and the eyes, start is lightly sweet, top is light to moderate in its feel to the palate. Finish has a stinging acidity, tart, hops are spicy and delightful in their presence, very dry aftertaste, and a nice palate pleasing beer for us "Desert Rats".
★
504 characters

4.35
/5
rDev
+6.9%
look: 4 | smell: 4 | taste: 4.5 | feel: 4.5 | overall: 4.5
On draught at La Trappe, Ertvelds is hazy pale gold with a white head leaving pretty foamy lace.
Smell is big fruity esters, with slightly herbal, earthy hops, a touch skunky.
Taste is a bit grainy, the perception amplied by the salty chaulkiness. Nice tropical fruit esters, lychee.
Mouthfeel is bone dry but slippery, with a very light body.
Drinkability is pretty high, this is really what I look for in the style. More minerality than most, which begets many sips.
★
473 characters

4.05
/5
rDev
-0.5%
look: 4 | smell: 4 | taste: 4 | feel: 4.5 | overall: 4
Had no idea this one was retired when I ordered it, nice surprise! Served from tap into a Trappe Door tulip. Poured a hazy golden yellow with a three finger pure white head that subsided to one slowly. Maintained decent lacing throughout the glass. The aroma was comprised of sweet malt, wheat, grain, and banana. The flavor was of sweet malt, wheat, grain, subtle banana, and nutmeg. It had a medium feel on tha palate with high carbonation. Overall this was a pretty good brew. The flavor was quite enjoyable and very smooth on this one. All aspects of the flavor blended quite well together and made me come back for more. It had a very nice balance of nuttiness and fruit going on. Great aroma going on here for a Witbier. Get this on your palate now if you can!
★
766 characters
4.05
/5
rDev
-0.5%
look: 4 | smell: 4 | taste: 4 | feel: 3.5 | overall: 4.5
Sampled from the Tap at Lucky Baldwin's during their August 20-28 Belgium Beer Festival.
Number #4 on the List.
$3 for a Taster in a small Chimay Goblet Glass.
Appearance: Very bright almost luminescent bright but pale yellow body. Sheer bleached white head is expanded and low in density. Spritzy conditioning and a lively unsettled, but yet attractive, appearance.
Nose: Appealing fruity nose, bold with lots of character. Spices mix easily with orange & lemons. Soft cloves, wheat and a light hop bitter character.
Taste: Lovely refreshing and thirst quenching start to the 90 minutes I spent in Lucky Baldwins. Coriander and oranges mix with spicy yeasts, hints of banana and fresh cloves, defined wheat grain and soft citric fruits. Tangy finish with a little orange pith. Very refreshing,
Mouthfeel: Light feel, average body but a solid conditioning rises in this brew; it effervesces on the tongue and really brings this one to life.
Drinkability: Exceptionally refreshing and easily downed. A real Quaffer.
Overall: A lovely spicy Wit that is extremely refreshing and a superb Summer thirst quencher. Nicely done!
★
1,144 characters
3.74
/5
rDev
-8.1%
look: 3.5 | smell: 4.5 | taste: 3.5 | feel: 3.5 | overall: 3.5
Hazy Bright Yellow.
Suprising, strong and spiced nose. The coriander was the most prominent, a blend of sweet and bitter, but also notes of butter toffee, orange, citrus fruits and have phenols.
Very phonolic in its flavor. Strong spices (coriander, orange peel) with hints of citrus fruits and caramel. Well balanced. This was a good one and great for the style.
★
369 characters
4.1
/5
rDev
+0.7%
look: 4 | smell: 4 | taste: 4 | feel: 4 | overall: 4.5
Poured a hazy light yellow with a wispy brilliantly white head. Patchy threads of lace noted.
Definite lemon and, to a lesser degree, orange peel aroma with hints of clove and pepper lending a spiciness to the nose. Ertvelds had a pleasantly light leaning to medium feel and a nice effervescence giving it some creaminess. The taste was somewhat tart from the prominant citrus flavors - again, lemon and orange - as well as a dusty malt taste and yeasty flavor. The abundant carbonation made for a really dry finish. The spices, cloves coriander, and pepper counter the tart citric flavoring, making for a varied and enjoyable wit.
Ertveld's wit would make for a perfect thirst quencher on a hot summer day. Nice aromas and taste; a well-crafted example of the type.
★
768 characters
4.39
/5
rDev
+7.9%
look: 3.5 | smell: 4.5 | taste: 4.5 | feel: 4 | overall: 4.5
Reaching its full potential at a certain degree of warmth, Ertvelds has a lot of impressive characteristics about it. Pours a little too yellow -- very light golden with hints of "white" around the edges when held to the light. Lightly clouded body. Big, dense, rocky, soapy head. Bright white.
Aromas of lemongrass, orange peel, and lemon yule log. Light-to-medium bodied. Chamomile and lemon herbal tea with a distinctly citrus lemon finish.
Quite refreshing and very well-executed. Indeed, perhaps my review was even inflated by the context in which I drank this -- an overly hot summer evening after having forgotten to turn on the A/C. It was much appreciated.
★
671 characters
3.67
/5
rDev
-9.8%
look: 3.5 | smell: 4 | taste: 3.5 | feel: 4 | overall: 3.5
Poured a surprisingly light, light yellow with a fizzy white head. Good lacing of the glass. Aromas of spice, clove, oranges, lemon rind, and other fruity esters are all over the place. Taste is "clovey" at first, but then the fruits take over, with bannana and orange figthing to the end. Very highly carbonated but finished extremely dry, with almost no aftertaste. A real thirst-quencher.
Thanks again to AKSmokedPorter for this one.
★
439 characters
4.3
/5
rDev
+5.7%
look: 4 | smell: 4 | taste: 4.5 | feel: 4 | overall: 4.5
On tap at Max's during the 72 Hours of Belgium, pours a super light hazy grapefruit jiuce yellow, slight thin head, slight amount of lacing. Nose is light, slgihtly fruity, with a definite note of coriander. Taste is a nice smooth wheat malt, lots of fruitiness--apple, grapefruit, lemon, banana, melon, spicey coriander, very wonderful tasting witbier. Mouthfeel is nice and smooth, bubbly on the tongue, very nice with the spices. This is a very nice witbier, one of the first I've had this year, a nice treat at Max's.
★
521 characters

4
/5
rDev
-1.7%
look: 4 | smell: 4 | taste: 4 | feel: 4 | overall: 4
at Lucky Baldwins Belgian Beer Festival
Served as sample size in a 6 oz glass. It has a pale straw in color with a limited head. The aroma is very spicy (banana and clove) and yeasty (Brettanomyces?). The wheat flavor is crisp with a slight sour note. Tastes of coriander and lemon zest. It was quite refreshing and enjoyable.
★
329 characters
3.6
/5
rDev
-11.5%
look: 3.5 | smell: 3.5 | taste: 3.5 | feel: 3.5 | overall: 4
Light pale yellow, a little cloudy of course. Fleeting white head. Wheaty, lemony aroma with dashes of coriander and clove. Lemons hit you upfront, thats what struck me the most. Everything else is very restrained, and clean. Seems that a high proportion of wheat is used. All in all it makes for an extremely refreshing quencher, thought a bit underwhelming.
★
359 characters
4.45
/5
rDev
+9.3%
look: 4.5 | smell: 4.5 | taste: 4.5 | feel: 4 | overall: 4.5
I am not one for witbeirs, but this one blew me away. The beer was poured from the tap into a large goblet style glass. The hazy white/ very light yellow color demanded my attention. It was the bubbles, there was thousands of microscopic laces all over the glass. The head was robust and powerful with an aroma that was very inticing.
The flavor was first of bananas and then a mild malty tone in the background than finished very refreshing and I could almost taste a citrus bitterness in the back of my thoat. WOW. I did not expect this coming and this was definately my choice of top witbeir that I have experienced so far. Changed my mind about the style.
Superb! I must find this beer for my stock. I only hope it is as good from the bottle as it was on tap.
★
765 characters

4
/5
rDev
-1.7%
look: 4 | smell: 4 | taste: 4 | feel: 4 | overall: 4
BA is claiming this to be a retired brew but I just had it on tap at Granville Moore's in DC on Feb 21st (2012). It was a pretty solid Witbier with the aroma and taste being a bit more robust than normal for brew style. Citrus notes. Very refreshing.
★
250 characters
Ertvelds Wit from Brouwerij Van Steenberge N.V.
88
out of
100
based on
15
ratings.