Dismiss Notice
Dismiss Notice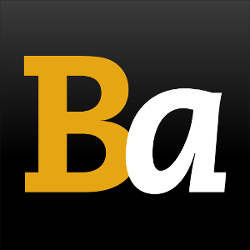 Join Our Email List →
And we'll send you the latest updates and offers from BeerAdvocate, because knowing is half the battle.
Dismiss Notice
Winter White
- Legend Brewing Co.

Educational use only; do not reuse.

Brewed by:
Legend Brewing Co.
Virginia, United States

Style | ABV
Witbier | 5.00% ABV

Availability: Winter

Notes & Commercial Description:
Beer added by: beer2day on 12-12-2011

Get ready for a winterized version of a classic Belgian Witbier (white beer). Legend Winter White starts with a blend of Belgian malts and wheat in the mash for a rich, sweet body and tangy crispness. Spicy hops blend in the boil with coriander and orange peel. During fermentation these flavors combine harmonically with a Belgian Trappist yeast strain (banana, pear bubblegum). The creamy mouthfeel of this unique unfiltered winter warmer pairs well with salads, seafood, poultry and pork dishes.
Reviews: 13 | Hads: 66

2.91
/5
rDev
-19.4%
look: 3.25 | smell: 3.5 | taste: 2.5 | feel: 2.75 | overall: 3
Poured from a 12 OZ bottle into a pint glass.
Aroma- I catch hints of coriander, wheat and malt a sweet smell.
Appearance- A dark amber color with a small white head
Taste- The beer has a sweet flavor but it has an odd aftertaste that i found rather off putting.
Palate- A medium bodied beer with light carbonation. the aftertaste hurts this beer in my opinion.
Overall- i found this to be an average to slightly below average brew.
★
432 characters

4.25
/5
rDev
+17.7%
This is easily the best of Legend's regular stable of beers, albeit a seasonal beer in this case. It tastes somewhat like a Hefe, with a nice Belgian yeast undercurrent. It's spicy, flavorful and sessionable. Sticking to the local Richmond, VA market, this is more flavorful than its younger cousin Hardywood Singel, even though it's more than 2% lower in ABV. Very underappreciated beer.
★
392 characters
3.67
/5
rDev
+1.7%
look: 3.5 | smell: 4 | taste: 3.5 | feel: 4 | overall: 3.5
Poured from the bottle into a Hoegaarden glass.
A deep pale amber and quite brown chestnut body. Slightly cloudy, but with lots of visible carbonation making it's way up to a creamy head. Simple two finger head, solid white with a creamy appearance if a little small. This is a real dark witbier I must say.
Nice aromatic hints of corriander and cardamom like spices. Sweet notes and quite a big estery brew going on here. Sensing classic like candi sugar but with not much else going on. A real impressive aroma, but a bit big on the sweet side.
The sweet spice notes of clove, cardamom and sugars really come forth on the palate on first sip. Big booming almost dry hot brown spice all over, large and inviting. Has a big sensing feel of a winter warmer, but with less boozy character. Some controlled sweetness but not too large, but grabbing into minty and large menthol aftertaste.
Looses some classic witbier character in the mix but comes off as quite a unique beer, with a huge candy cane like aroma. Probably a solid Christmas beer ironically for the time, but doesn't really remind me of a witbier so much.
★
1,130 characters
4.75
/5
rDev
+31.6%
look: 4.75 | smell: 4.75 | taste: 4.75 | feel: 4.75 | overall: 4.75
Wow, this is a keeper, stocker upper, keep arounder, gotta have. The mouthfeel on this one is awesome. What a treat. A solid Witbier from Legend. Their beers share a kinship and are rich and full of flavor. However I have no other Witbier to compare it to. I have no problem clearing the shelf and sharing this one with my fellow beer lovers.
Way to go Legend!
★
361 characters

2.99
/5
rDev
-17.2%
look: 3.25 | smell: 3 | taste: 3 | feel: 2.75 | overall: 3
A- Dark straw color with a foamy finger and a half of foam. Plenty of carbonation flowing up the sides of the glass. it's like a dark champagne.
S- Cloves and honey, with a bit of yeast. Nothing fancy, just straight forward smells
T- Yeast flavor with spice on the end, It's nothing overpowering, Makes it very drinkable.
M- Creamy but not overcarbonated as I would have guessed. Smooth on the palate.
O- It's nothing to write home about but it still a good beer. Even now in April it's still very drinkable.
★
512 characters
3.82
/5
rDev
+5.8%
look: 4 | smell: 3.75 | taste: 3.75 | feel: 4.25 | overall: 3.75
A - murky, dark orange with a big, thick, dense, foamy, pure white head that has decent retention
S - some peppery spice, coriander, some Belgian yeast funk
T - Belgian yeast, typical Belgian esters, some faint spice
M - medium bodied, crisp, well carbonated
This is not what I expected as a Witbier, but it's not a bad beer. I will judge this beer to style so it will receive a lower rating than if I reviewed it on its flavor and overall merits as a beer. As a witbier, it's lacking in traditional flavor. The spice is present but that is all I could find to resemble a true Witbier. The flavor more resembles a BPA due to the big esters and fuller than expected body. Overall, this is a decent beer, but a lackluster Witbier. It's probably worth a try for BPA fans looking for something local in VA or north NC.
★
818 characters

2.47
/5
rDev
-31.6%
look: 2 | smell: 2.5 | taste: 2.5 | feel: 2.5 | overall: 2.5
A: Hazy golden color. Very modest carbonation visible in the beer, with very little head on top. The few bubbles of head are white, and leave no lacing.
S: Some clove-like scents come through, along with some very very faint flower scent. Pretty unimpressive.
T: Some clove in the taste as well, along with a cardboard-like taste, very faint but present grain character. Some banana in the aftertaste.
M: The mouthfeel is rather smooth and creamy, but could use a lot more carbonation.
O: Overall I wasn't impressed with the beer at all. It's below average for a wit, and seemed very one dimensional. It's very likely that I'm drinking this beer a bit to late in the season. I wouldn't buy it again, but I will have to pick it up and try it again next year to compare. Still, I was disheartened by the severe lack of carbonation. I would get one bubble here, another there...
★
879 characters

4
/5
rDev
+10.8%
look: 4 | smell: 4 | taste: 4 | feel: 4 | overall: 4
Poured from a 12 oz brown bottle into a Shaker pint. No freshness date. Single received as part of a beer exchange with friends.
A: Dusky golden with 1-2 fingers of foamy light-beige head with decent retention and a few scraps of lace around the top of the glass.
S: Banana, orange peel, grainy pilsner malt, honey, and bubble gum
T: A really flavorful winter white ale that challenges Bells' version in terms of quality. Lightly sweet grainy, bready malt with wheaty tanginess up front with bubble gum and banana esters with just the slightest hint of alcohol presence. Hops are herbal and floral, very light in comparison to the yeast esters. The bitterness is low. There is a fair amount of orange citrus bite in the finish, but only get a slight amount of spice, which I am glad about, mainly coriander and clove.
M: Thick witbier feel, not as light as some wits but this has a bit more body and bite for the winter.
O: A well-executed beer by Legend. THis is really one of the best quality brews I have had from them in a while. Look for this and their Imperial IPA.
★
1,076 characters
3.59
/5
rDev
-0.6%
look: 3 | smell: 4 | taste: 3.5 | feel: 3.5 | overall: 3.5
Enjoyed on New Years Eve while watching Clint Eastwood movie. The beer was not too heavy but still tasted like a beer. Don't think I have had too many white beers but enjoyed it nonetheless. Seems like a beer you could have more than one and not be full.
1/17/2013: A few weeks later and trying it again. Still enjoying it!! No Clint Eastwood though. This time I bought a six pack.
★
382 characters
3.55
/5
rDev
-1.7%
look: 3.5 | smell: 3.5 | taste: 3.5 | feel: 4 | overall: 3.5
A - White head is about 2 1/2 fingers high, and it dissipates quickly leaving almost no lace. The beer pours cloudy gold in color, and a few streams of bubbles.
S - Not a lot for the nose. Cloves and sweet fruity florals can be detected.
T - Sweet and light fruits, with cloves and cinnamon to bring a tasty warm sensation that is quite enjoyable. Citrus is left on the palate. The seetness becomes cloying after a while.
M - Slightly thicker mouthfeel than expected, it is still thin enough to satisfy the witbier enthusiast. Enough carbonation to carry flavors to the tongue.
O - This is an enjoyable beer, if you like them on the sweet side. I found it a bit cloying half way through, and had to slow down to accommodate it. Otherwise, I found the flavors to be engaging.
★
778 characters

3.67
/5
rDev
+1.7%
look: 3.5 | smell: 4 | taste: 3.5 | feel: 4 | overall: 3.5
From notes on 12/19/11:
Bottled: 11/09/11; Poured in a pint glass.
A - One inch white, creamy head that disappears pretty quickly; Cloudy, dark orange/straw colored appearance; No lacing left behind
S - Faint aroma overall; Notes of clove, banana, fresh baked bread, and a bit of ginger spice and floral qualities
T - Nice, spicy yeast flavor and zesty carbonation up front with lemon peel coming right after; Clove and banana flavors come next followed by some fresh baked bread
M - Light bodied; Pretty good carbonation; Crisp and fairly smooth mouthfeel; Slightly dry finish
O - Overall, this a tasty and very easy drinking beer from Legend. While this beer is not one to warm you up on dark, dreary Winter days, it would be more appropriate as Spring approaches with warmer weather. Refreshing for sure, I wouldn't mind getting to try this one again.
★
859 characters
3.45
/5
rDev
-4.4%
look: 4 | smell: 4 | taste: 3 | feel: 3.5 | overall: 3.5
A - Pours a hazy golden color with a thick head that slowly dissipates to a thin layer. Pretty good lacing for the style.
S - Yeast, fruits (banana), spices, it has a nice Belgian Wit smell to it.
T - Spice and banana flavors. A bit sweet. Not as complex as the nose in all honesty. Fairly average for the style.
M - Surprisingly medium bodied, this is thicker than I expect a wit to be. Crisp and sweet up front, it leaves a spice-centered aftertaste. Per the style, this drinks easy.
O - I found Legend's Winter White to be a fairly decent take on the witbier style. Nothing blows you away, but it's a nice, drinkable wit that I'd have again if I was in the mood for an easy-drinker.
★
690 characters
3.65
/5
rDev
+1.1%
look: 4 | smell: 4 | taste: 3.5 | feel: 3.5 | overall: 3.5
Fairly still yellow gold with forced 1-finger head. Not much retention and zero lace. Looks good for a wit, though.
Nose is a combination of bananas and pears. A little candy sugar and bubblegum under that.
Taste is crisp up front, but gets sticky sweet fast. More banana than pear, and you feel a mashed banana thickness in the feel. Touch of pear in the finish. Good, but really sweet.
Not bad for the style, but the sweetness really got to me.
★
455 characters
Winter White from Legend Brewing Co.
83
out of
100
based on
13
ratings.