Dismiss Notice
Dismiss Notice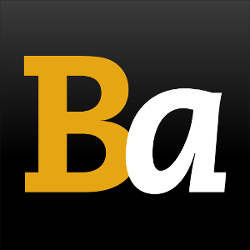 Join Our Email List →
And we'll send you the latest updates and offers from BeerAdvocate, because knowing is half the battle.
Dismiss Notice

Educational use only; do not reuse.

Brewed by:
Brouwerij 't IJ
Netherlands

Style | ABV
American IPA | 7.00% ABV

Availability: Year-round

Notes & Commercial Description:
Beer added by: metter98 on 04-17-2013

As the latest addition to the brewery's range, our I.P.A. has already made a name for itself. I.P.A. stands for India Pale Ale, a British type of brew in which the alcohol percentage and hop recipe were boosted so that the beer would survive the long sea voyage to the colonies. This recipe turned out to be a real winner and quickly became popular.

Our I.P.A. is a dark-blonde beer with an emphatic, hoppy flavour. We add hops to the beer during the maturing process as well as the brewing to produce delicious aromas of flowers and grapefruit. A beer with a fruity, bitter aftertaste that lingers for a long time.
Reviews: 13 | Hads: 78

4.09
/5
rDev
+4.6%
look: 3.75 | smell: 4 | taste: 4.25 | feel: 4 | overall: 4
L - pours an amber colour with a little white head
S - fruity and flowery smell, a lot of citrus
T - lots of hops, no malt, grapefruits aroma mainly
F - good feeling, no heat
O - a really nice IPA, worth a try for those who like hops!
★
234 characters
4.27
/5
rDev
+9.2%
look: 4.5 | smell: 4.25 | taste: 4.25 | feel: 4.25 | overall: 4.25
Nice dark orange with head that quickly disappears. Leaves lacing. Hoppy smell, pleasant citrusy taste. Appropriately bitter. Well carbonated. I like it.
★
154 characters
4.34
/5
rDev
+11%
look: 4.25 | smell: 4.5 | taste: 4.25 | feel: 4.5 | overall: 4.25
This is a nicely golden hued ale with a slight haze. It forms a white to off-white and creamy head, that quickly settled into a white film. Nice lace does form. The nose is somewhat closed but I find hints of citrus, such as bitter orange, in addition to the hops. Needed to reach deep to find these notes. The body is medium full and the ale has a highly bitter finish that lingers and lingers. Malt, hints of toast, and bitter almonds round out the dryness. The carbonation is modest to high. The ABV is not evident. It is most delicious! I will be back for this one.
★
578 characters

4.09
/5
rDev
+4.6%
look: 3.75 | smell: 4 | taste: 4.25 | feel: 4 | overall: 4
Dark hazy golden, small white head for a short time, quick to some nice lacing.
Rich overripe pink grapefruit on the nose, peel and pulp, with great sweet floral notes, too. Hint of peach, a bit of papaya and melon, biscuit, faint honey.
Great sweet citrus character, with kumquat, tangerine, bittersweet pink grapefruit, with nice spicy peel and great perfumey floral notes. Leafy bitterness early on, in a nice contrast with sweet peach, melon and a mild generic tropical note, with a splash of caramel. Slightly toasted malt towards the finish, with a hint of pine but otherwise grassy hops, more than mildly bitter.
Aftertaste has biscuit, grapefruit peel, fresh floral hops. Medium body, medium carbonation.
A really tasty complex IPA, refreshing, balanced. Really nothing bad to say about it.
★
798 characters

4.2
/5
rDev
+7.4%
Hazy, shimmering yellow color, with a decent, froth head.
Aromas are defined by an incredible fresh grassiness, amongst floral and bready notes. The nose does also include a tropical aspect, unveiling watermelon and grapefruit, which accompanies herbal tones in a very pleasant way.
Taste reveals a fantastic, intriguing interplay between grassy herbs, with a pleasant onion sting, and juicy, fruity watermelon. The bitterness is well balanced by white-bread malts, still producing an enjoyable dryness among tropical undertones. Finishes with sweeter malts, which are standing out against a crisp, dry bitterness, which reaches its peak by unfolding an unique watermelon fruitiness, supported by a metallic, lively carbonation.
★
731 characters

4.25
/5
rDev
+8.7%
On draught at Arendsnest in Amsterdamnn appearence is pleasantly clody, radiatiing blonde, served in the brewery tulip.
Smell reminded me of home style west coast IPA, with the fresh intensity of hop oils cutting through my palate laden with deliciously estery blondes.
Taste is very oily, resinous, dank hops...and for that reason, the contrast between the earthy flavor of the continentals over the citrus of the west coast has never been more blatant to me, inspire of they're stylistically si.ilar approaches. Bittersweet with a flutter of perfect pils.
Mouthfeel is dry, a little chewy due to the oils.
Drinkablity is solid. If it wasn't for all the great options here, I'd get this twice in a row.
★
709 characters
3.62
/5
rDev
-7.4%
look: 3 | smell: 3.5 | taste: 3.75 | feel: 4 | overall: 3.5
From a 330ml bottle into a tulip pint glass.
A: Pours a hazy golden amber color with a nice thick, white, dense, head which left good lacing. Good head retention. There is light visible activity.
S: Very yeasty at first - tangy, not sharp. Over time some citrus hops pulls through with a good malt base (caramelly). Some grapefruit notes are present; quite grassy. Not the (citrus) aroma hop-bomb that one can expect from an American style IPA.
T: Sweet caramel with bready after taste. The hop taste follows the aroma. Moderately bitter, with a lightly dry finish. The bitterness hangs nicely.
M: Good body for this beer, on the thicker side for the style. Nice and smooth, and coats the mouth very well.
★
709 characters
3.77
/5
rDev
-3.6%
look: 4 | smell: 3.75 | taste: 3.75 | feel: 3.75 | overall: 3.75
330 ml. bottle. Pours a hazy deep golden colour, with a rich, dense and creamy head that leaves a big lace. Smell of tropical fruits, papaya or mango, flowers, caramel. Medium body, finish is not as bitter as one could think. Taste of tropical fruits, citrus, flowers, nuts. Very good.
★
285 characters

3.53
/5
rDev
-9.7%
look: 4 | smell: 3.5 | taste: 3.5 | feel: 3.5 | overall: 3.5
A: Very heady, creamy but dark orangy brown, micro carbonation flowing steadily, massive head.
S: Quite yeasty like a witbier.
T: IPAish, but doesn't have the super hoppy biting characteristic that IPA's have. It's more like a pale ale, leaning toward an IPA, strong grassy hops,
M: light sting, but generally fluffy.
O: a respectable beer, but barely an IPA.
★
360 characters

3.84
/5
rDev
-1.8%
look: 4 | smell: 3.75 | taste: 3.75 | feel: 4 | overall: 4
On tap at t'IJ brewery, Amsterdam.
Dark amber with creamy lacey off-white head.
Yeasty tang, some toffee and some orange zest.
Round sweet dough with big lemon and tangerine hops.
Earthy yeast finish, mango candy linger.
Lt-med, slight chew, round.
Lighter than the summer blonde somehow. Almost an APA. Clean citrussy hit with good fruitiness.
★
346 characters

3.85
/5
rDev
-1.5%
look: 3.5 | smell: 3.5 | taste: 4 | feel: 4 | overall: 4
Appeared to be the rotating tap at the brewpub, loved the old windmill and the friendly, run down vibe the place was giving off. 10 ounces of hops, first hint off them we had seen on a menu.
Pour arrives in hand yellowish, unclear, promising, with a healthy head. Nose is almost Belgian - sweet candy sugar mixed with light citrus.
Brouwerij't IJ IPA misses the style bullseye by a country kilometer. Sweet malts and candied sugar mix with a nice caramel body. Cheek-kiss of lemon is the only hint of hops that were in the vicinity of the brew. Nonetheless, crisp, refreshing, and lovely easy on the tongue. Null bite, just smooth.
Despite its apparent estrangement from the style, this was a very good beer. Was tempted to go back the next evening. Thoroughly enjoyable.
★
775 characters

3.64
/5
rDev
-6.9%
look: 2.5 | smell: 3.5 | taste: 4 | feel: 3.5 | overall: 3.5
This brew made some noise around The Netherlands when the first batch came out, so I'm happy to see it available again. Hopefully it becomes a regular in their rotation.
From a bottle into a snifter
Best Before Feb 2014
APPEARANCE: Pours a three finger, looser looking, foamy, off-white head with great retention. Hazy burnt orange in color with an insane amount of carbonation everywhere. Head actually grows as a result, but eventually fades to a huge foam cap and coats the sides of the glass. Carbo just won't quit. A loose, foamy cap remains and leaves lots of foamy lacing down the glass. Totally out of control, but not off-putting per se. Just a classic Dutch foam bomb.
SMELL: Some pale malts and caramel up front with lots of cascade and centennial hops on the nose. That's my best guess at least. Honeydew melon, grapefruit, lemon citrus notes and bubble gum as well. Bold and interesting.
TASTE: Follows the nose nicely. Pale and caramel malts, floral hops with citrus flavors as well. Lemon and grapefruit at the swallow with a bold and lingering finish of cascade bitter grapefruit, lemon, some bubble gum sweetness and a touch of caramel. Flavorful, and a nice bitterness lingers on the palate.
PALATE: Medium body and higher levels of carbonation. Quite creamy smooth on the palate, goes down smooth and finishes slightly mouth-coating. Some bitterness lingers at the back. The carbonation mellows as it sits and it becomes fuller and creamy.
OVERALL: Quite aromatic and flavorful for sure. I really enjoyed this and would drink plenty on a warm day; I just wish the carbonation was executed a little more appropriately. Sometimes these domestic foam bombs just make drinking the beer a chore. Still, this is well worth checking out and hopefully it becomes available more regularly. Recommended.
★
1,823 characters

3.83
/5
rDev
-2%
look: 3.75 | smell: 3.75 | taste: 4 | feel: 3.5 | overall: 3.75
On-tap at Brouwerij 't Ij, Amsterdam, Netherlands
A: The beer is very hazy yellowish amber in color. It poured with a half finger high off white head that died down, leaving lacing on the surface and a collar around the edge of the glass.
S: Aromas of citrusy hops are present in the nose-grapefruit seems to stand out in particular.
T: Like the smell, the taste has flavors of grapefruit and orange citrus along with some hints of citric sourness and a light to moderate amount of bitterness.
M: It feels medium-bodied and a little crisp on the palate with a moderate amount of bitterness. The unfiltered nature makes it slightly chewy.
O: This beer is nice and flavorful and has lots of citrus without tons of bitterness. It is rather easy to drink.
★
756 characters
IPA from Brouwerij 't IJ
86
out of
100
based on
13
ratings.