Dismiss Notice
Dismiss Notice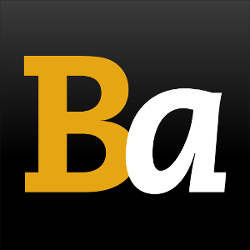 Join Our Email List →
And we'll send you the latest updates and offers from BeerAdvocate, because knowing is half the battle.
Dismiss Notice
Leipziger Südhang
- Gasthaus & Gosebrauerei Bayerischer Bahnhof
Reviews: 8 | Hads: 14
None found.
More User Reviews:

4.03
/5
rDev
+2.8%
look: 3.25 | smell: 4 | taste: 4.25 | feel: 3.75 | overall: 4
Into a pint, this beer pours a cloudy opaque orange with a very audibly fizzy head of crackling white foam, similar to champagne or soda. After a few seconds it fades quickly away to nothing. No head or lace.
Pleasant fruity white grape aroma, maybe some light yeastiness.
Tart grape flavor, pretty well attenuated, dry and crisp. Juicy and medium bodied, carbonation seems to ebb away quickly but it still has a substantial feel. Pouring in the yeast seems to add a little touch of musty funk. Overall pretty tasty, a vinous rendition of a Gose with a bit more fruit and tartness that the standard issue.
★
609 characters

3.94
/5
rDev
+0.5%
look: 3.5 | smell: 3.75 | taste: 4.25 | feel: 3.75 | overall: 3.75
Poured from a 11.2 oz. bottle into an unbranded stange
Pours a slightly hazy pale straw yellow with a white one finger head that dissipates almost immediately. Fresh grain, mild lactic sour notes, and white wine accents on the nose. Vinous white grape, lightly toasted grains, bready malt, hints of raw bread dough and pleasant lactic tartness. The dry finish brings some characteristic gose saltiness, but much more understated than is usually found in other brews in the style. Perhaps the white wine accents mask it a bit? Heavier side of light bodied that seems to feign a bit heavier at times. Smooth and slick; carbonation is fizzy, but sparse. A very interesting beer that perfectly balances sweet, salty, fruity, and tart flavors. Definitely give this one a try.
★
771 characters

4.05
/5
rDev
+3.3%
look: 3.5 | smell: 4 | taste: 4 | feel: 4.25 | overall: 4.25
i picked this up at State Line Liquors, enjoyed chilled in a goblet.
The color is lightly hazed golden with quickly dissappearing head with some visible carbonation and nolace or legs to speak of. The smell is great - lots of vinous odors with slight tart wheat essence. I don't smell any spice, but the smell of the grapes is fresh with a mild tropical and peach-like aspect. The feel is great -tart and moderately high carbonation with light sweetness and crisp mild feel with slight spice and mostly dry finish.
The taste is a hybrid in the best possible way-very fruity with lots of white grape flavor with a mild hint of wheat and yeast which adds a mineral touch but the vinous element is prominent with tart flavor and nice tangy almost champagne-like dry grape qualities. Overall this is a successful white grape gose it exceeds expectations and is sooo drinkable -I recommend this if you like white wine or tart wheat beers.
★
937 characters

3.96
/5
rDev
+1%
look: 3.5 | smell: 3.75 | taste: 4.25 | feel: 3 | overall: 4.25
Poured this mamma into a Ghandi Bot snifter because im an 'merican.
Pouring this into the glass there was little to no head forming with normal carbonation on the top or as normal as normal is. Its hazy looking and resembles freshly squeezed orange juice!
At first she's giving me a faint smell of vinegar but not overpowering and has an ever distant smell of white grapes as if you were sticking your nose into a cab sav wine. Id say on the whole that the yeast/ bready smell is more predominant but overall very pleasant.
This mamma actually tastes pretty solid! Right up front your hit with a slight vinegar and then the essence of white grapes comes in to play ball. The mouthfeel is light, I like that and once she goes down the gullet I get a nice nice white grape finish.
I dont know guy and gals, this is my first review of a beer. I LOVE sours or gose beers and for the price (I think 5 bucks) this beer really isnt that bad! I would definitely buy this again. Cheers!!
★
985 characters



3.91
/5
rDev
-0.3%
look: 3.5 | smell: 3.75 | taste: 4 | feel: 4 | overall: 4
Thanks to Chris for sharing this. Made with Gewürztraminer grapes? Wine? Perhaps the same base beer as Goseator? Or an amped up Berliner?
A - Quick-dissolving white foam settles to a partial collar or bubbles. Hazy pale straw body.
S - Reminds me a fair bit of the brett Berliner, with lactic and mildly sulfurous notes. There's some doughy malts and sweet grape flavors mixed in for good measure.
T - The taste reveals the bigger malt bill, with sweet and vinous grape flavors, toasted grains, and some definite lactic tang. There's a mild play-do flavor that I get from certain strains of brett in the finish. Don't get much salt here, so perhaps this isn't a gose.
M - Smooth, medium body, with lower carbonation. Fairly drying the finish, with no hint of the listed 6.5%. I would never have guessed the ABV was so high if I hadn't looked it up when I created this listing. Goes down pretty quickly and easily, albeit partially because it's a tad watery.
D - Aroma is kind of strange, but on the whole this is pretty enjoyable. The house wild yeast seems to be a bit sulfurous, so a bit of age might do this beer some good. Otherwise it was easy to drink and a nice mix of tart, vinous, and sweet flavors. Not sure I'd pick it over some of Bahnhof's other offerings, but nice to see German's experimenting a bit more.
★
1,326 characters
3.91
/5
rDev
-0.3%
look: 3.5 | smell: 3.75 | taste: 4 | feel: 4 | overall: 4
first of all, you would never know the abv of this beer was so high by drinking it, damn it it well hidden! the pour of this is super light, bordering on whitewashed yellow with an inch of even whiter head. the nose is pucker from the grapes, a little salty, but not nearly as much as their normal gose, and a tad funky to almost sour from the yeast, which appears to be a wild strain. the flavor is an exceptional combination of all of these factors, and the grapes play a really interesting role, providing some tannic dryness that mixes with the yeast and light white wheat malt brilliantly. a subtle kick of acid in the finish, and the grapes and salt leave a sort of breakfasty feel to the finish. beautifully carbonated and ultra light on the body, how can this possibly be 8.5% abv? it feels so much lower. overall maybe not my favorite beer ever, but it got my palate spinning and I appreciate the creativity. definitely worth seeking this out.
edit: just checked my empty, and it says 6.5% abv. perhaps the other reviewer misread the label, or perhaps we are discussing two different brews. will follow up on this...
★
1,126 characters

3.55
/5
rDev
-9.4%
look: 3 | smell: 3.5 | taste: 3.75 | feel: 3.25 | overall: 3.5
A. No head whatsoever. Slightly hazy pale straw.
S. Grape like for sure. Tart. Faint biscuits malt sweetness.
T. Comes across lightly sweet, very white wine -esque. Transforms into a more traditional gose with an intensifying tartness with a light salty flavor. A faint bready sweetness finishes it.
M. Thin at first, then bursts with champagne like crispness, then finishes with puckering tartness.
O. An enjoyable hybrid of gose. Could use more body, more carbonation.
★
476 characters
3.99
/5
rDev
+1.8%
look: 3.5 | smell: 3.25 | taste: 4.5 | feel: 4 | overall: 4
bottle into an unmarked tulip. purchased at state line in MD, seems to be a trend..
A: strong pour yields little to no head, with what prickly white foam there is disappearing immediately. no lacing, a great straw/hay/muted yellow color.
S: white grapey-vinous, tart. touch of yeast.
T: big time grapes! super crisp. dry. finishes with some citrus and like a dry white wine. slight wheat malt. little to no salt perceptible, to me at least, which is surprising for the style. somewhat sweet actually.
M: thin, dry, just wish there was a touch of prickly carbonation. pretty close to just what you want in a gose.
O: supremely refreshing, the addition of the was a wonderful choice. thoroughly enjoyable and approachable beer. would gladly drink again.
★
758 characters

Leipziger Südhang from Gasthaus & Gosebrauerei Bayerischer Bahnhof
-
out of
100
based on
8
ratings.