Dismiss Notice
Dismiss Notice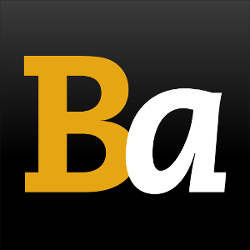 Join Our Email List →
And we'll send you the latest updates and offers from BeerAdvocate, because knowing is half the battle.
Dismiss Notice
City Steam Blonde On Blonde
- City Steam Brewery Café

No picture.
Have one? Upload it now.

Brewed by:
City Steam Brewery Café
Connecticut, United States

Style | ABV
American Pale Ale (APA) | 6.60% ABV

Availability: Year-round

Notes & Commercial Description:
Beer added by: BeerAdvocate on 10-19-2001

What can we say about the Blonde on Blonde? Is it the upright way she holds that tray that makes us love her? Or is it the humongous hops sitting on top that gets our bubbles bursting? This PALE ALE was our 2nd beer made available for statewide distribution, and has been a growing hit among Connecticut consumers since 2010. In November of 2012, Blonde on Blonde won 1st place in the Pale Ale catrgory at the Great International Beer Festival in Providence, R.I. It is brewed with German hops for bitterness, Zythos and Cascade hops for aroma. Come try out this award-winning beer fresh on tap, or find it where you can locate it in the region by clicking here. Served short or tall. Oh Mama!
Reviews: 34 | Hads: 124
3.43
/5
rDev
-7.8%
look: 3.5 | smell: 3 | taste: 3.5 | feel: 4 | overall: 3.5
Poured from a 12 oz bottle into a pint glass.
Pours a yellow gold color with a residual 1/4 inch of fluffy white foam. Looks like a blonde, semlls like a pale. Light pine smell. Taste is a light malt that builds quickly into a hop wall. Leaves a small bitter taste on the tongue. Some citrus in the finish.
Just different enough to be unique. Interesting and pretty good.
★
373 characters

4
/5
rDev
+7.5%
look: 4 | smell: 4 | taste: 4 | feel: 4 | overall: 4
A: Pours a cloudy golden yellow with hints of burnt orange. Frothy white head that fades slowly.
S: Great hoppy aroma. hints of pine and citrus with some bready notes.
T: Tangy hop flavor with big blast of citrus. Lemon zest and ruby red grapefruit dominate, but balanced with some bisquity malt. Herbal with some hints of vanilla and spice
M: medium bodied, crisply carbonated.
D: This is a solid offering from city steam. Great flavor and very drinkable.
★
462 characters

3.62
/5
rDev
-2.7%
look: 3.5 | smell: 4 | taste: 3.5 | feel: 3.5 | overall: 3.5
12oz bottle with a Bottled On Date of 2011-09-27. Pours a hazy burnt orange color with a half inch of head. Fair amount of lacing. Aroma is tangy with some floral and tropical fruit notes. Taste is floral hops with some fruit flavor. Can't really put my finger on what fruits. Nice amount of hop flavor. A bit tangy. Floral again near the end. I've had this at the brewery before and its one of their better offerings. Glad to see it bottled. Now I just hope Acapulco Gold gets bottled. Overall, solid pale ale with a good amount of hops.
★
538 characters
3.53
/5
rDev
-5.1%
look: 4 | smell: 3.5 | taste: 3.5 | feel: 3.5 | overall: 3.5
unretired, bottled, and now distributed at least locally
A - pale yellow, blonde indeed, a thin white head fades to a lacy ring fed by moderate carbonation
S - delectable hop profile, but not overpowering. Easily distinguishing this from an IPA. Malty sweetness in the form of oaky vanilla-ness backs up that aroma creating a bipartisan bouquet.
T - The two main parts of the aroma have appeared to battle it out in the flavor, and the hop profile won. The piney, grapefruity hoppiness hits big and hits first. The sweetness remains cloying, its there, but never really lands and finished with a wallop of pine
M&D - lively on the palate, a bit hoppier than I expected, perhaps not for a beginning hophead, not because it is a hop bomb, but because its a bit unassuming in the hops department
★
796 characters

3.87
/5
rDev
+4%
look: 4 | smell: 4.5 | taste: 3.5 | feel: 3.5 | overall: 4
Not retired anymore. pours a clear golden yellow with lots of bubbles. Small head of thick and quickly dissipating odd white bubbles. Smells of grassy hops and a bit of citrus. A sharp bitter hop on the tail end stings the nostrils. Undertones of sweet caramel malt and honey. Taste starts out sweet then has a really nice earthy, slighty citrus hop flavor. Just a hint of bitterness at the end. It's all carried through with a nice malt character that is sweet and a bit corn-like. Mouthfeel is light and very drinkable.
The vibrant hops are nice and shine well. Malts is basic and a bit soapy, which is a bit odd. Overall a pretty nice beer.
★
645 characters
4.1
/5
rDev
+10.2%
look: 4 | smell: 4 | taste: 4 | feel: 4 | overall: 4.5
Clear and golden colored with coppery highlights and a firm and frothy head of off-white foam that lingers long and leaves fat rings around the glass as it's drained. Inviting aroma of citrusy hops, some grassy and woody notes.
Sharp hoppy flavors full of tangerine and grapefruit, morphing to pine, sappy with hints of mint and herbal notes. An understated honey malt flavor rides beneath and keeps this one well balanced. Grapefruit pith lingers. Even mouthfeel, moderate carbonation, full and round. Great beer, very hoppy and very drinkable.
★
546 characters

4.2
/5
rDev
+12.9%
look: 4 | smell: 4 | taste: 4.5 | feel: 4 | overall: 4
Pours a deep golden brown with a clean white head. The foam drops off pretty quickly but leaves some pretty white lacing.
Smells surprisingly hoppy with grassy herbal notes predominating. Slight sweetness in the nose but mostly hops.
Very well balanced taste. Sweet golden biscuit notes up front, an almost honey like smoky note, then a strong hop attack worthy of an IPA. Very "East Coast" in flavor with woody, grassy, herbal hop flavors. It almost tastes like they've thrown in some lawn clippings for extra oomph (not that that's a bad thing...)
Mouthfeel is good - especially for a growler. Rather light bodied but just enough sugar in there to give it some heft. Carbonation is fine and smooth, only a slight residual coating on the tongue. Good bitter finish.
A very tasty brew - it would make a great session beer but the ABV is just a tad bit high. Calling it a Strong Ale invites comparisons to the Bastard and other Strongs but I don't think that's at all fair. This is just a rich, flavorful ale with a bit of a kick...
★
1,043 characters

4.16
/5
rDev
+11.8%
look: 4.5 | smell: 3.5 | taste: 4 | feel: 4.5 | overall: 5
clear ginger color with two solid, sausage fingers of silky foam which leaves equally untarnished walls of lacing. dissolves over much time into a thick, swampy haze of beer porn.
minty fresh hop aroma wafts up, impressively, with a snappy crispness. sharp pungent yeasty note defines this as a beer soda, want to dive in headfirst.
musty hop bang evens out to a bitter bite with nutty hints. finishes very refreshing for something that brings so much botanical hop bitterness to the party.. this is one of the first city steam beers i've had that really showcases the raw spice of the hop. half the glass of this beer is gone in seconds.
this beer is an amazing sessionable option when you're digging one of those big, hazy, unfiltered ipa's from up willimantic way. equally flavorful and a surefire winner from RP downtown.
★
835 characters
4.6
/5
rDev
+23.7%
look: 4.5 | smell: 4.5 | taste: 4.5 | feel: 4.5 | overall: 5
Bright tin gold. Clumpy, sticking white foam. Spotty shards of large bubbled carbonation. Minted evergreen and lime peel aroma with soft red licorice candy accents. Initially crisp, powdered lime hoppy and evergreen bitter with a lasting spearmint aftertaste. Clean pale malt sugared backbone with a strong bitterness to squelch it, although it's more chalk than abrasive piney resin. Hints of lime dust and red licorice careen off brisk evergreen flavors all the way to the end. Finishes briskly hopped and just sugared pale malty enough with a telltale fusion of non-citrus based hop elements. An awesome classic.
FG
★
623 characters
City Steam Blonde On Blonde from City Steam Brewery Café
84
out of
100
based on
34
ratings.