Dismiss Notice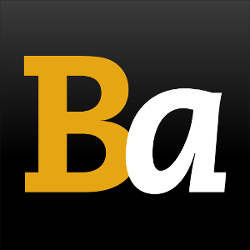 Site Performance Updates: We're aware of the nightly site outage, and working on resolving the issue.
Kona Brewing Co.
BEER STATS
Beers:

37

Reviews:

Ratings:
PLACE STATS
Reviews:

43

Ratings:

Avg:

4.04

pDev:

5.45%

Taps:

0

Bottles/Cans:

0

Cask:

N

Beer-to-Go:

N PLACE INFO
Type:
Brewery, Bar, Eatery
75-5629 Kuakini Hwy
Kailua Kona
,
Hawaii
, 96740-1664
United States
(808) 334-2739 |
map
www.konabrewingco.com
Notes:
Kona Brewing Company bottled beer and mainland draft beer is produced on the US West Coast at Widmer Brothers Brewery in Portland, OR, and on the East Coast at Redhook Ale Brewery in Portsmouth, New Hampshire.
Added by BeerAdvocate
Beers are brewed at / by another brewery.
Reviews: 43 | Ratings: 119

4.25
/5
rDev
+5.2%
vibe: 4 | quality: 4.5 | service: 4 | selection: 4 | food: 5
My wife and I escaped the cruise ship and walked to Kona Brewing. We had just been snorkeling off of Cook Point, so we were in swimming attire, dragging our junk with us. The place is just a few blocks from where the ship tender dumps everyone.
Food: I had the pork sandwich, my wife had the porterhouse steak sandwich. Both were exceptional. The pork was lean, tender and very tasty. The beef in the porterhouse steak sandwich was tender and also very tasty. Both sandwiches were on toasted buns that appeared to be higher quality than the average food service grade bread. I'm guessing that they were made on site, but I don't know for sure.
Beers: we like IPAs. The Castaway IPA was very tasty. So tasty, that I wanted to smuggle a growler back on the ship (but I didn't).
Price: sure it's more expensive than on the mainland, but when you are on vacation and away from tasty beers (even though the beers on the ship have improved GREATLY lately), it's very refreshing to have a yummy beer, and some good food. Worth the price.
Had the ship been docked here longer, we would have returned. Possibly the best food and definitely the best beer on our week long visit to the islands.
★
1,188 characters
4.2
/5
rDev
+4%
vibe: 4.5 | quality: 4.5 | service: 4 | selection: 4 | food: 4
The atmosphere was surprisingly nice; the brewery is in the commercial/light industrial area of Kona, but the outdoor patio is green and lush and seems like a mini-oasis. Good music, lots of conversations going on, definitely a fun place.
Quality was was excellent; I had the spent grain pizza with the hot sauce I think, and my wife had a calzone which she thought was yummy, I did too actually. Good size portions. I thought they had a pretty wide selection of beers, and there really wasn't one I didn't like. Their bigger beers, ie, Longboard Lager, Big Wave Golden Ale, Wailua Wheat and Firerock Pale Ale can be found on all the islands, and some parts of the mainland too. They were all delicious and refreshing, and while I do my best not to "fruit" the beer, the Wailua Wheat, brewed with passion fruit, was surprisingly good. Also try their draughts found only at the brewery: Duke's Blonde Ale, Lavaman Red, and Castaway IPA did not disappoint either.
The service was good, our waiter was friendly and I never went thirsty.
Food and beer selections were very good; they had a nice cross section of pizza, pub fare, and local dishes that should appeal to just about everyone. And as I already mentioned, they had a pretty nice selection of beers as well. And the food was quite tasty. The pizza was some of the best that I have had outside of New England, and definitely the best in Hawaii.
Value is a tough call here; compared to mainland prices, it's freaking expensive. Compared to Oahu prices it's high, and against Hawai'i prices, its about normal. 2 people could easily drop $100 if they're both drinking a few beers and ordering more than a burger.
Overall, if you're on the Big Island, it's worth it to stop in. Good beer, good food, friendly service... just make sure your wallet is fat.
★
1,812 characters

3.88
/5
rDev
-4%
vibe: 3.25 | quality: 4 | service: 3.5 | selection: 4.5 | food: 3.5
Visited 3 times in 4 days on my vacation to the Big Island in Hawaii.
On the whole, I like this palce - great beer selection, a few of them are excellent, and the food is above average. Their non-bottled offerings are far better than the bottled ones, which doesn't make a lot of sense to me.
Atmosphere is atrocious on the busier nights of the week - it feels like a fraternity party with the noisey people, loud music, and employees (including cooks) singing aloud to the music. There's no room to sit, or even to order a pint at the pub while standing, and the wait commonly exceeds an hour.
During quieter times I found the service to be about average, and the other features tend to stick out - this place is hard to find on your first visit, especially with regard to the parking. Once you figure out the warehouse-like back road entry it isn't too bad, but it gives off a very "locals only" feel from the start.
Given the paucity of beer selection in Hawaii this place is a must, but in any other context I can't see it doing well with the location & atmosphere. It doesn't help that their better beers are the rotating seasonals that aren't bottled. Their chocolate stout and oceanic organic wheat simply eclipse their pale ale, but yet they bottle the pale ale and it doesn't seem to do so well.
★
1,308 characters

3.68
/5
rDev
-8.9%
vibe: 4 | quality: 4 | service: 3 | selection: 3.5 | food: 4.5
I got to check this place out during my honeymoon. I had heard their pizza was good and I had already had a couple of the thier beers, so why not. The pizza was outstanding, some of the best I've ever had. Just a bit too much though on the price side, but then again, it is Hawaii. The beer was stellar, especially the Pipeline Porter off draught. Damn fine coffee porter IMHO. Service was a little slow, but nothing too bad. If I get the chance to go back to the Big Island, I'll definately hit it up again.
★
508 characters
3.88
/5
rDev
-4%
vibe: 4 | quality: 4 | service: 3.5 | selection: 4 | food: 4
Located in Koko Marina. Not a huge place, but seemed to by cozy. One side has a nice waterfront view. Large bar area in the middle. This place does seem to give off a bit of the island feel.
The standard beers in the lineup were on tap, with the Castaway IPA, Hula Hefeweizen, Lavaman Red, and Pipeline Porter in addition. Our party found the beers to be above average, and fresh.
Service was pretty good, given that we had a large party. Food was pretty good, with the shrimp melt seeming to be a hit, along with the fish tacos.
Overall, a must stop if you are on the island.
★
579 characters
4.15
/5
rDev
+2.7%
vibe: 4 | quality: 4.5 | service: 4 | selection: 4 | food: 4
I live here in Kona and visit the Brewpub at least once a week. I am a bartender here and crazy beer lover. Here in Hawai'i we are a little deprived in beer selection. There for thank goodness for the KBC.
Always a decent selection of beers. Not great but decent. It seems to me that the seasonals don't change enough. The Lilikoi wheat is a good seasonal, and the Pipeline Porter, with Kona Coffee, is out of this world. For full time offerings the IPA is very tasty, and the Lava Man Red Ale is nice as well. Not as hoppy or as heavy as the IPA, but the Red Ale is a lot easier to drink before work. I have found that the KBC will make an IRA which is a tan and tan, i guess, with half IPA and half Red Ale. So, we have the best of both worlds. The hop finish of the IPA and the lighter abv of the Red.
I have a hard time reviewing their Hula Hefeweizen. I am definately not a fan of Hefe. Any of the true German hefes don't do it for me, and any U.S. micro hefes, which have won awards, don't really fit my palate. For some reason the Hula Hefe, is pretty good for me. So either its a really good beer or not true to style. I hope the previous is true.
I put that the value is a bit pricey, but we're in Hawai'i. To give a kama'aina (local) secret, if you go to the KBC on Tuesday and wear their gear. Happy hour prices all day long.
Happy drinking. Aloha
★
1,362 characters

4.05
/5
rDev
+0.2%
vibe: 4 | quality: 4 | service: 4 | selection: 4 | food: 4.5
A must visit while in Kona.
Busy brewery. Stopped by on a late afternoon for happy hour, and there was already a nice crowd milling about.
Beer quality is good. I tried 2, the Castaway IPA was excellent, and the ESB was tasty too. (and that's a style I often don't really care for)
Service was fairly prompt, and not overbearing.
Nice selection of brews, I believe they had 9. The beers tend to be on the lighter side of the beer and alcohol scale. (No stouts or barleywines here) But the styles fit well with the warm climate... Blonde Ale, Hefe, Wheat, Lager, etc... etc...
I had a pizza to eat, and it was excellent. Very good spent grain pizza. I think I'll have to get another one before I leave.
Prices are a bit high, but it's Hawaii.
★
748 characters

4.05
/5
rDev
+0.2%
vibe: 4 | quality: 4 | service: 4 | selection: 4 | food: 4.5
Visited twice during my vacation to the Big Island and was happty both times. Plenty of outdoor seatings like every other place in Kona. We sat outside both occasions but were a little perturbed by some loud 20 somethings yelling and screaming at the top of their lungs on Sat afternoon.
Brewery is just off of Ali'i drive, back about two streets from Ali'i, but signage pointed the way. The signs could have been bigger and placed in a better area but I found the place okay.
Service was pretty good compared to other restaurants in the area. There were about eight beers on draft and most were delicious. Pipeline porter, Lilikoi wheat, Wailua wheat, Dukes lager, Longboard, Firerock Pale Ale, and one or two others.
The food was delicious. Veggie (greek) pizza was delicious, quesidillas and hamburgers were awesome as well. Beer were $4.56 per pint but the wheat beers were an extra 75 cents for a 22oz wheat glass.
Highly recommend this place if ever in Kona. Could have spent one more afternoon there but ran out of time.
★
1,042 characters

4.35
/5
rDev
+7.7%
vibe: 4.5 | quality: 4 | service: 5 | selection: 4 | food: 4.5
As soon as I got my rental car, I headed straight for the brewery. It is slightly hidden but they do have signs that lead the way. The only help I needed was getting close enough to find the signs. I arrived hungry and thirsty and they met my needs very nicely. They have seating both inside and outside and we chose to sit outside. Aside from the excessive amount of flies around, which I am told is rare, the place was great. All of the waitresses were very friendly and quick. Both my girlfriend and myself ordered beer samplers and we shared a greek pizza. The beers came immediately and the pizza shortly after. The pizza was very good and I found out later that they use their spend grain from the brewery in the dough. We had a brownie with ice cream for dessert and it was excellent. They have a small shop inside with glassware, shirts, posters, and other branded stuff. They also have a shop outside where growlers can be purchased. Apparently they have some weird laws in Hawaii though, because some beers were only available on tap and some where only available as growlers. I put the value as inexpensive, but that is only compared to the rest of Hawaii. As someone from the mainland, the prices for food were a bit high. The beer prices were really cheap though. In conclusion, I highly recommend the place.
★
1,321 characters
3.63
/5
rDev
-10.1%
vibe: 3 | quality: 3.5 | service: 3.5 | selection: 4 | food: 4
Visited this place twice on a Thanksgiving golf trip with a buddy. We had high expectations given how popular Kona's brew is here in SoCal. It was pretty difficult to find. Down a side street then down another between some industrial buildings. NO SIGNAGE.
The bar area is wayyy too small, but we got lucky and found seats pretty quick.
Once inside, it was apparent that everyone working the bar area was pretty baked. I mostly drank their Hefeweizen which was the 'beer of the week'-going out for like $3.25 a pint. It's pretty damn good, esp. at that price! (The lilikoi wheat beer is just too perfumy).
They F'ed up our Pizza order...no problem, they gave us the first to keep then made another to take back to the condo.
Overall, the food is pretty good and same with the beer. It still absolutely confounds me that this place...a.)has no signage to direct folks in, and, b.)doesn't open a location in a happenin' part of Kona-where they could expand and get plenty of walk by/drive by traffic.
★
1,009 characters

4.3
/5
rDev
+6.4%
vibe: 5 | quality: 4.5 | service: 4 | selection: 4 | food: 4.5
I've been to this place a few times over the years. Just got back from another trip to Kona and figured I'd finally write a review. Visited the brewpub twice in my long weekend. Happy to say, this place keeps getting better.
Major changes in parking...you now have to drive around the block and park in the back [off Paiwi] of the brewpub.
They have about 20 tables outside and another 10 inside [approx]. Outside is the place to be. Nice large umbrellas shield the sun. Keep a sharp eye out for the geckos climbing on the plants...very cool looking.
About 9 beers on tap. Nothing seasonal [besides the barleywine] this time. Usual stuff. Decent quality. Enjoyed the IPA with the food. Sampler of 4 6oz were $7, 12 oz $3.84 and pint is $4.56.
Speaking of which, food was quite good. Pupus are 4-$10 [nachos, quesadilla, garlic twists, etc.], salads $7-$12 [side & dinner sizes], pizza's $10-$24 [10", 12" & 14"], sandwhiches $10-$12 and desserts are $5-$6. All reasonably priced. Quite a good value.
We had pizza [I had the Honaunau, which was good] and sandwhiches on our trip. While they seem to be known for the pizza, it was their sandwhiches that really made me go "wow". Big Wave Shrimp melt was good, Porterhouse Dip was very good and the Imu Pork sandwhich was excellent. Make sure to get the chips with the sandwhich, these are kettle chips that are excellent!
So, if you're in Kona, this is a great place to go. It is not really a "touristy" place but a place for locals and tourists to mingle. If you are lucky, as we were, you can catch some excellent live music for free.
★
1,604 characters

4.6
/5
rDev
+13.9%
vibe: 4.5 | quality: 5 | service: 4.5 | selection: 4.5 | food: 4
Just got back from Kona a few weeks ago, and while there managed to spend more than my fair share of time over at Kona Brewing. What a great place in about as perfect of a location you could imagine!
The brewery itself is a much bigger facility that I had imagined, though it shouldn't be a surprise given that everything they keg and ship out around the islands goes out of there. I did figure they'd have a small bottling line for local markets, but it seems everything in bottles in contracted over in Portland. I did manage to see an oak barrel of 2005 Old Blowhole sitting back in the freezer, so with as good as the 2002 was, keep this one in mind for 2008 or so...
But I digress - the beer there was excellent. I was in time on subsequent days for the tapping of their new Paddler's Pilsner and the next day a firkin of Vanilla Bean Porter tapped for the start of American Beer Month! This along with their normal beers, which includes an excellent IPA, and other brews like the 2003 Old Blowhole and a Saison (who's not doing a saison this summer?!?).
Altogether there were about 10-12 taps on at any given time, no duplicates that I could see, and no crap on tap. They even had tall pilsner glasses for the pilsner the night they tapped it! Their Lilikoi Wheat is to be tried to, if nothing more than to taste how passionfruit can work in an American Wheat beer- it's a bit different and slightly perfumy, but it does work.
The brewers and restaurant crew were a friendly, open group that seems to really enjoy being there (seeing as they seemed to be around after work or even on days off), and the bar had a very local, though not hostile-local, feel about it; I spent a few afternoons just hanging out, talking story. There is definitely a strong local following of their beers - the aformentioned Vanilla Bean Porter was gone within an hour of being tapped! Their food menu lets pizza do the heavy lifting, with a number of gourmet-type combinations, along with sandwiches, salads, pasta, and the like.
Heading to Kona I was a bit concerned that this place would be catering to tourists and such, with BA's kinda out of the picture. I turned out to be was off, thankfully, and had a great time here.
★
2,228 characters

4.38
/5
rDev
+8.4%
vibe: 4.5 | quality: 4.5 | service: 4.5 | selection: 4 | food: 4.5
Atmosphere: The brewpub has nice tropical vibe without being campy. Plenty of outdoor seating under cover in case of the occasional shower and a some seating inside around the bar area.
Quality: The beers here are excellent. In my visits I have tried the Fire Rock Pale Ale, Lavaman Red Ale, Castaway IPA, Black Sand Porter, and their seasonal Steamvent. All were very tasty and I wish they were all available at home (their bottled offerings aren't distributed in my state yet).
Service: Excellent. During each visit my server has been very attentive and knowledgeable about the beers.
Selection: Mostly the Kona brews available, but there are nine or ten different styles available at a time.
Food: Pizza is their food speciality. It is the best on the Big Island. Sandwiches and salads are also very good here.
A good value, I would recommend a stop at the Kona Brewing Company when you get to Hawaii's Big Island. I make several visits each time I vacation on the island.
★
991 characters
Kona Brewing Co. in Kailua Kona, HI
90
out of
100
based on
43
ratings.