Dismiss Notice
Get 12 monthly issues of BeerAdvocate magazine and save $5 when you select "auto-renew."

Subscribe now →
Dismiss Notice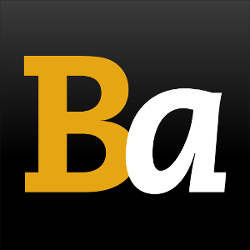 Join our email list →

And we'll send you the latest updates and offers from BeerAdvocate, because knowing is half the battle.
Bayreuther Bio-Weisse
- Brauerei Gebrüder Maisel GmbH & Co.
| | |
| --- | --- |
| Educational use only; do not reuse. | |
Reviews: 5 | Hads: 14
Reviews by goalie35:

More User Reviews:

3.8
/5
rDev
-1.3%
look: 4 | smell: 4 | taste: 3.5 | feel: 4 | overall: 4
500ml bottle. From the same producers of those Maisel wheat beers currently taking up space next to the Weihenstephaners on the better Alberta beer shelves.
This beer pours a hazy, frosted glass-esque golden yellow hue, with two solid fingers of creamy, foamy dirty white head, which leaves a low ebb of thick painted lace around the glass as it very slowly seeps away.
It smells of soft, mildly sweet wheat grain, quite sharp in its own right, subtle banana chip fruitiness, mild clove and pepper spice notes, and understated earthy hops. The taste is softly sweet wheat malt, the sugary nature blending quite well into the attendant banana and newfound citrus fruit essences, a slicked over spiciness standing in the place of what was initially promised, and some slight flinty mineral character chiming in before the dry earthy hops seal things off.
The bubbles are moderate, and a tad frothy at times, the body a smooth, unassuming medium-light weight. It finishes off-dry, the wheat grain and muddled fruitiness still rather precious, and thus endearing in their bearing.
Hmmm. I keep looking for something wrong here (so sue me), and I just come up empty - this is one decently straightforward, straight-shooting hefe, no kidding, mein Herr. Tasty, fruity, and quite eminently drinkable in these waning, muggy, dog days of summer.
★
1,340 characters

4.2
/5
rDev
+9.1%
look: 4.5 | smell: 4.5 | taste: 4 | feel: 4.5 | overall: 4
Expiration 17/12/11
A: 1 finger head of mostly micro carbonation, very cloudy, beautiful deep creamsicle orange, light rising carbonation. Even layer of lacing.
S: Malt is more apparent than in other hefeweizens, creamy yeast, rich ripe banana, corn tortilla.
T: Celery, slight sourness of a lemon rind, lemon, slightly tart, relatively mild and neutral flavor. Creamy. Very nice, though it stands out because of its neutrality and decentness, and not a wowing flavor.
M: Moderate stinging, fluffy body, light to medium body.
O: Very nice beer.
★
546 characters
3.98
/5
rDev
+3.4%
look: 4 | smell: 3.5 | taste: 4.25 | feel: 3.5 | overall: 4.25

3.24
/5
rDev
-15.8%
look: 3 | smell: 3.25 | taste: 3.25 | feel: 3.25 | overall: 3.25
"Bayreuther Bio-Weisse" Naturtrüb. Self-identifies as a hefeweizen, so I'm reviewing as such. 5% ABV.
No bubble show forms as it's poured.
HEAD: One finger wide. White colour. Decent thickness and creaminess. No lacing. Average (~2 minute) retention. There's nothing special about the complexion or consistency; this is a pretty basic hefeweizen head. It does seem nicely soft.
BODY: Surprisingly clear for a naturtrüb hefeweizen; it's not the hazy impenetrable appearance I'd expect in a good beer of this style. Translucent and transparent. Average vibrance. More copper than orange in colour, actually.
I can't say it's a great appearance for a hefeweizen, but I'm optimistic.
AROMA: Ample orange peel. Wheat is present, but doesn't come off particularly fresh or full. Clean barley. Cream. Mild fruity hop notes. Banana and clove from the yeast. The banana is a bit too strong for my tastes.
No alcohol or other off-notes are detectable.
Overall, this aroma suggests a hefeweizen which isn't particularly well balanced or carefully constructed. The fruity notes dominate too much in my opinion, and I want more from the wheat.
TEXTURE: Smooth, wet, clean, and crisp - to the extent that it comes off overcarbonated and almost a biteen biting. It's not the mellow soft texture of superior beers in the style. Medium-bodied and fairly refreshing. A biteen too thick and overbearing on the palate.
Not oily, gushed, hot, boozy, astringent, rough, harsh, or scratchy.
Texture suits the flavour profile decently overall. It's not an ideal companion to the taste.
TASTE: Orange peel, more milder banana notes than the aroma suggested, generic wheat (lacking both freshness and fullness), clean barley, and some cream. Average depth, duration, and intensity of flavour. Balance is decent, but doesn't seem ideal; this isn't a gestalt build by any means. Could be far more subtle and well-executed. In classic hefeweizen fashion, it's not particularly complex, intricate, or nuanced, but the balance and subtlety don't make up for that.
It's not the delicate flavour construction of a great hefeweizen.
OVERALL: Quite drinkable but unfortunately also pretty forgettable. I expected far better from a Munich area hefeweizen, but I wouldn't say this is disappointing per se; it just can't fill big shoes. I do like it and I'd probably drink it again, but with the plethora of superior hefeweizens on the market - most of which have better and wider availability in other countries, I doubt I will. Worth trying once.
High C+
★
2,534 characters
4.17
/5
rDev
+8.3%
look: 4 | smell: 4.5 | taste: 4 | feel: 4.5 | overall: 4
50cl bottle best before 19/05/2011 poured into my Schneider Weisse glass
A- Pale cloudy blonde with a 4-5 creamy head with excellent retention and standard lacing
S- Fresh aroma of banana, bit of clove and some vanilla. Maybe light spice. Standard weizen aroma but strong and fresh.
T- Clove most apparent, little hop bite in the finish with some banana lingering. Refreshing but perhaps a tad subdued.
M- High carbonation, light body, refreshing
D- A good looking weizen with a strong fresh aroma. Has the refreshing effervescent body of a classic summer weissbier, maybe a tad subdued on the tongue but thats probably harsh. Solid.
★
638 characters
4.04
/5
rDev
+4.9%
look: 4 | smell: 4.25 | taste: 4 | feel: 3.75 | overall: 4
4.06
/5
rDev
+5.5%
look: 4.5 | smell: 4 | taste: 4 | feel: 4.25 | overall: 4

3.59
/5
rDev
-6.8%
look: 2.5 | smell: 3.5 | taste: 4 | feel: 3 | overall: 3.5
Got this one at Bert's Bierhuis in Utrecht.
From a bottle into a weizen glass.
APPEARANCE: Pours a three finger, medium looking, fluffy, crackly white head with very good retention. Caps the glass nicely. Cloudy gamboge orange with higher levels of carbonation for the style. Head slowly fades to only a ring with carbonation bubbling up to the top. Looks flat by the end and leaves no lacing down the glass. Started out strong, but finished with a whimper.
SMELL: Wheat malt, light lemon and banana notes, and some mild clove. Some bubble gum in there as well. Decent strength.
TASTE: Wheat malts and some nice clove and bubble gum up front. Light banana and citrus flavors through the middle, moving into a sweet bubble gum and wheat malt finish. Aftertaste is quite bold and lingering. Pretty solid and tasty.
PALATE: Medium body and carbonation. Creamy enough on the palate, goes down fine and finishes slightly dry on the palate. Average for the style.
OVERALL: A solid weizen for sure. The look suffered, as the head was short lived, making it look flat by the end, but the nice bubble gum flavors made this one somewhat unique. One worth picking up if you see it.
★
1,182 characters
Bayreuther Bio-Weisse from Brauerei Gebrüder Maisel GmbH & Co.
-
out of
100
based on
5
ratings.