Dismiss Notice
Get 12 monthly issues of BeerAdvocate magazine and save $5 when you select "auto-renew."

Subscribe now →
Dismiss Notice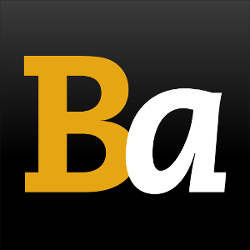 Join our email list →

And we'll send you the latest updates and offers from BeerAdvocate, because knowing is half the battle.
Portsmouth Kate The Great
- Portsmouth Brewery
| | |
| --- | --- |
| Educational use only; do not reuse. | |
Reviews: 490 | Hads: 921

4.97
/5
rDev
+10.2%
look: 4.5 | smell: 5 | taste: 5 | feel: 5 | overall: 5
On tap on Kate Day 2011 (3 glasses).
Dark body with a small ring of tan head. Looks a bit thinner than some big stouts, but very inviting. Smells lovely. Roasty, chocolatey, goodness.
Taste is quite complex. There is so much going on but so very balanced. Chocolate, plum, roasted malt, vanilla. Mouthfeel is perfect for the flavor profile. 12% abv is barely noticeable.
Wonderful RIS. Very drinkable and perfectly balanced. Can't wait to have this again. Wish it wasn't so hard to come by.
★
494 characters
4.23
/5
rDev
-6.2%
look: 4.5 | smell: 4 | taste: 4 | feel: 5 | overall: 4.5
Aroma of cherry, chocolate, licorice and a bit of peanut butter. Flavor is sweet and smooth. Lots of licorice and fruit. Chocolate. Cherry. Strong bitter finish washes out the sweetness and balances it nicely. Intensely silky, full mouthfeel. Big bitter cocoa finish. Very tasty and well done, but definitely does not exhibit the complexity I look for in a big imperial stout like this. Really nice beer that doesn't disappoint, but doesn't particularly stand out of the pack of great imperial stouts.
★
501 characters
4
/5
rDev
-11.3%
look: 4 | smell: 4 | taste: 4 | feel: 4 | overall: 4
Bottle shared by phaleslu at DLD 2010. Big thanks peter. Have been curious about this beer. hoppy, bitter, roasty. cocoa, coffee. has a weird moldy cocoa taste. light body compared to the Oak aged DL, Apis Póltorak Jadwiga, and black tuesday i just had. Maybe i was previously batting with a doughnut on my bat, but this seemed quite drinkable. Hope to try it again some day when I'm not a boat load of beers deep. Great beer. Happy to have tried it.
★
453 characters
5
/5
rDev
+10.9%
look: 5 | smell: 5 | taste: 5 | feel: 5 | overall: 5
Just busted this out of the cellar today.
Beautiful black color to the beer with a cocoa colored head that dissipates quickly. A nice trail of lacing left behind.
Smells of chocolate, fruits, molasses, and caramel. Gets better as it warms.
It tastes like the smells the chocolates, fruits, etc... blended well together. I can even get a hint of the port aging and a nice bite from the alcohol.
This was silk across the tongue. Leaves almost a film with an amazing aftertaste to it. The carbonation is just right for this heavy a beer.
I can't believe you can only get two of these. I was tempted to go break out the second bottle, but i resisted. I got see how this babe ages.
★
681 characters
5
/5
rDev
+10.9%
look: 5 | smell: 5 | taste: 5 | feel: 5 | overall: 5
I'll preface by saying this is my first ever beer review for BA. Also, I'm from New Hampshire, but I've never actually tried Kate until I moved to Connecticut. Go figure. Huge shout out to jastack for giving me the opportunity to try "Kate the Great"
I've had other stouts before that still taste good, but definitely feel watered down. Not the case with "Kate the Great". Not in the slightest. This beer is thick with a creamy texture. It tastes like a liquid, alcohol-filled version of the chocolate brownie sundaes I would get at Lago's Lone Oak Ice Cream (coincidentally only a few miles down the road from the Portsmouth Brewery) growing up on the Seacoast of New Hampshire.
There's also a fruity flavor to the beer that lingers for the right amount of time, an added bonus that turns the beer from great to outstanding. And the heat of the alcohol is never overpowering. You know its there, but it won't overwhelm you.
I'll admit my palate may not be experienced enough to be able to search for all the other various flavors withing "Kate the Great", but I don't think that's necessary to be able to simply state that this is the best beer I've tasted in my life.
★
1,174 characters
4.88
/5
rDev
+8.2%
look: 5 | smell: 4.5 | taste: 5 | feel: 5 | overall: 5
The wife and I snuck out to the Portsmouth Brewery to pick up Kate the Great (KTG) on this mild winter day. We hit the store first and obtained the last two 22s of the aged KTG (nice!). The girl at the counter pointed out that they still had some KTG on tap, but indicated they would be dry by Monday (today being Saturday). I will follow up when I try the aged KTG, but what follows is for the freshies:
A- Dense, dark molasses color. Light does not penetrate this dark brew. Head was a light khaki tan color, leaving a fine lace around the glass.
S- Strong coffee tones with a bit of dark chocolate.
T- Wonderful. Coffee taste to compliment the scent. A bit of molasses gives a nice semi-sweetness. No bitterness, just a smooth flavor throughout hitting
M- Great mouthfeel; it was thick, and creamy just like a stout should be.
D- An everyday beer, if it could only be so. So smooth and pleasant to drink you'd be so lucky to get it at the corner store.
★
961 characters
3.62
/5
rDev
-19.7%
look: 3 | smell: 3.5 | taste: 3.5 | feel: 4 | overall: 4
From a bottle from BrianK. Finally a chance to try the #3 beer! A bit of a disappointment it is. Warm, caramelly aroma is very one-dimensional. Pretty plain but clean and refined stout flavor. Buttery. Lacking in complexity. It sits in that perilous place between being too big and not being big enough.
★
303 characters

3.94
/5
rDev
-12.6%
look: 3 | smell: 4 | taste: 4 | feel: 4 | overall: 4
Bottle of the 2010 via a trade on here, that I took to one of Paul's tastings. Pours a deep black with a thin tan head. Lots of roast on the nose, char, and big fat roast. Quite sweet, much sweeter than expected. Roast, char, plums and caramel. Long roast on the finish, lots of char and roast. Overall fairly good, but definitely not the mind blowing experience it's made out to be. Just a solid well made imperial stout.
★
426 characters
4.4
/5
rDev
-2.4%
look: 4.5 | smell: 4.5 | taste: 4.5 | feel: 4.5 | overall: 4
Bottle shared at Paul's Thanksgiving weekend bash. Poured a deep dark brown almost black body with a foamy dark beige head. Aroma is great with lots of raosty notes, chocolate, burnt toast, tootsie rolls, and grassy hops still make a prescence despite all the roastiness. Medium to fuller bodied with slight alcohol warming and average carbonation. Flavors of chocolate, toast, espresso, vanilla and a hint of alcohol. Overall this is just one great beer.
★
457 characters
5
/5
rDev
+10.9%
look: 5 | smell: 5 | taste: 5 | feel: 5 | overall: 5
Waited 2-1/2 hours (or 2 years since I first found out about it) for this beauty of a stout. Wow! Outstanding is all I could say for the first few minutes. Very dark but very drinkable. Sweeter than most of the Russian Imperial Stouts that I have in the past. The smell is intoxicating. Ended up having 4 and could have had more, but @ 9.5 abv, the alcohol catches up to you. Definitely one of the best beers I ever had. Too bad they only brew it once a year, but it's worth waiting for.
★
487 characters
4.83
/5
rDev
+7.1%
look: 5 | smell: 4.5 | taste: 5 | feel: 4.5 | overall: 5
First Review: What better way to do a first review than review one of the best!
A - Nice black appearance with nice shade of brown. I endulged in this fine serving with Dnice555 on his creeper porch on a fine sunny day. Bottle was properly stored to enjoy 6 months after braving the freezing rain and snow to enjoy Kate.
S - Chocolate, cherry, vanilla all hit the palate. Smelled just like it tasted.
T - Chocolate, complex but smoother than a Guido on the Jersey Shore
M - Well balanced stout, smooth going down the palate and easily drinkable
O - This is my first review of a beer on BA and I have to say this is simply one of the best I have ever experienced in my life. Once it hit my lips it felt like a party was happening in my mouth!
★
746 characters
4.88
/5
rDev
+8.2%
look: 5 | smell: 4.5 | taste: 5 | feel: 5 | overall: 5
I missed out on this during the March 2010 snowstorm, and because I worked very close by that day, was disappointed at being 20 minutes late for getting a beer on tap. So I cursed her for her fickle being, until now.
I was in a local shop and overheard the words "beer" "on-tap" "missed it earlier", and asked which beer, and immediately ran down the street when I heard the answer.
Portsmouth Brewery, I love thee for providing the locals with a teeny tiny chance in hell at actually sampling this beer. As a dark beer fan, I salute you for your generosity.
So: Kate is a wonderfully sensuous dark brew with an abundant taste of chocolate, roasted malts, and the most amazing body of any dark beer I have had to date. There is a nice head on it, and it is so deep and dark as to barely be able to be seen through, with hints of red and brown around the edges of the glass. The aroma was strong at first, but as I got accustomed to it, waned. I was also very surprised at the low alcohol taste to it, (it was incredibly well disguised) as it didn't have the usual burn of dark beers. The mouthfeel is well balanced and coating without being syrupy or watery, and as to the drinkability:
If I only drank this for the rest of my life, I would be in Heaven every minute.
★
1,272 characters
4.85
/5
rDev
+7.5%
look: 4.5 | smell: 4.5 | taste: 5 | feel: 5 | overall: 5
Presentation: Bottle, aged a year, poured into a tulip glass.
Appearance: Motor oil dark. Very nice head which dissipated to a very nice lace around the glass,
Aroma: Chocolate and coffee notes, also a feint smell of raisons or dried frute.Taste:
Taste : Only thing I can say is phenomenal. 9-10 fresh even better aged. Chocolate and coffee, with raisons like the smell.
Mouthfeel: Full body. Very Full, but not overpowering. Leaves a very nice feel.
Drinkability: This could be the smoothest imperial stout I have ever tasted. Barely a hint of booze, other than that it is warming. Flavors are perfectly balanced. Hard to believe this is 10% ABV.
Overall: Hard to rank anything AHEAD of this. Have had plenty of awesome RIS, but this is right up there, if not better than most of them. In my all around top 5 for sure. Cant wait for Kate Day in march.
★
859 characters
4.88
/5
rDev
+8.2%
look: 5 | smell: 4.5 | taste: 5 | feel: 5 | overall: 5
This is for the 2012 version of this beer.
After waiting for 4 hours, I was lucky enough to make it into the first round. Ten minutes later, I had my first Kate of the day.
A: Dark brown with light brown lace. Not overly heady.
S: When cold, a bit too much alcohol but after warming very complex notes of raisins, coffee, and cocoa.
T: Extremely well balanced beer - not too bitter nor too sweet.
M: For a 10% beer, it goes down very smooth. Tons of different flavors as it warms up - nothing is over the top.
O: An excellent beer well worth the wait. I was lucky to win bottles in the lottery - I will let the first one mature for at least 6 months before drinking. (Root cellar ftw!)
Many people will comment on the Kate the Great day - I personally had a great time. Came alone, met some people in line and hung out with them for the next 6 hours. A very fun day with good food, good people and exceptionally good beer.
★
930 characters
Portsmouth Kate The Great from Portsmouth Brewery
99
out of
100
based on
490
ratings.