Dismiss Notice
Get 12 monthly issues of BeerAdvocate magazine and save $5 when you select "auto-renew."

Subscribe now →
Dismiss Notice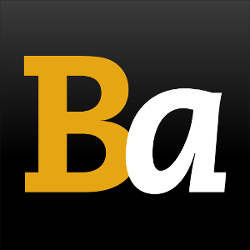 Join our email list →

And we'll send you the latest updates and offers from BeerAdvocate, because knowing is half the battle.
Portsmouth Kate The Great
- Portsmouth Brewery
| | |
| --- | --- |
| Educational use only; do not reuse. | |
Reviews: 489 | Hads: 920

4.43
/5
rDev
-1.8%
look: 5 | smell: 4.5 | taste: 4.5 | feel: 4.5 | overall: 4
On tap at the brewery 08.05.06 served in the brewery's own snifter.
Charcoal black in color under a perfectly creamy brown head that lingers to the last sip. Beautifully thin chocolate lacing down every side of the snifter. Aromas of milk chocolate, molasses, and roasted malts. Big chocolate-flavored roasted maltiness up front, followed by hints of dried nuts and caramel. A rustic whole hop bitterness at mid-sip disguised with an unbelievably creamy mouthfeel. Despite the fact that the 9.5% abv is dangerously well hidden, this offering is like a meal in itself. Great flavors and eye candy, but rather filling.
★
619 characters
4.23
/5
rDev
-6.2%
look: 4.5 | smell: 4 | taste: 4.5 | feel: 4 | overall: 4
an EXCELLENT russian imperial/american double...too bad this isn't more widely available because this is by far one of the best of style ive had (much better than the highly overrated victory storm king, which is inexplicably on top 20 lists all over the place)
straight appearence, smell, taste, mouthfeel review won't do this offering justice, too complex and really attached to personal perception
what you're looking at is a jet black beer with subtle red/orange hues, thin dark tan head that retains well...smell and taste is well, incredible, high malt presence with good hop backbone but definately a slick chewy sweetness up front with the bitterness very subtle at the back and sides of the tongue, excellent balance...coffee and subtle chocolate notes with fruity undertone of berries, plums, raisins, and more...mouthfeel is excellent, full and chewy but not offensively dense or syrupy
drinkability is stellar for this style, with such complex character and high alcohol, doesnt "offend" at all, alcohol isn't "hidden" but certainly isn't in your face, with a late subtle warming effect that i think is crucial for a good imperial stout, one of the most impressive things about this beer, in fact, is how well the alcohol is hidden under all those complex layers of taste and character...that being said this a serious beer that will put some hair on your chest
★
1,383 characters

4.7
/5
rDev
+4.2%
look: 4.5 | smell: 4.5 | taste: 5 | feel: 4.5 | overall: 4.5
Well I've refrained from writing reviews on this site up until now, but what better way to get started than with this outstanding, complex imperial.
Had this in a snifter at the brewery in September of 2005
Jet black, ie: opaque in appearance
A very complex smell; currants, dark chocolate, star anise, piney hops, tar, toasted marshmellows, fresh brewed Kenyan coffee
Wow! Taste is remarkable. Vanilla powder, baker's chocolate, rum soaked raisins, melted caramel chews, very slight iron component, fresh green hops, dark roast coffee and malted milk balls all intricately woven together.
A great sipper. Smooth, velvety and lasting. You can really sit back and reflect on the world around you with this one.
Very drinkable for it's strength. No fusil alcohol astringency.
Can't wait to get back to the brewery to try this again.
★
854 characters

4.65
/5
rDev
+3.1%
look: 4.5 | smell: 4.5 | taste: 4.5 | feel: 5 | overall: 5
Small dark head has lacing but not much retention. Smells like vanilla yogurt and chocolate. Tastes like dark chocolate and mocha. Sweetness and alcohol are both present in nice proportions. Raisins and a bit of oak round out a looong pleasing finish. Ridiculously smooth and easy to drink, this one is dangerous. Sip after sip, this is one awesome beer and one that I hope to enjoy many times during my life.
★
409 characters

4.8
/5
rDev
+6.4%
look: 4.5 | smell: 4.5 | taste: 5 | feel: 4.5 | overall: 5
Wow! What a beautiful beer! Dark, dark black with a thick coffee-colored head and impressive lacing. It had a wonderful chocolate odor with a hint of cherry. It had a smooth, sweet, chocolaty taste with a slight hoppiness to it. It felt very nice in the mouth, with only a little carbonation. Very drinkable, just remember to take it easy.
★
339 characters

4.6
/5
rDev
+2%
look: 4.5 | smell: 4.5 | taste: 4.5 | feel: 4.5 | overall: 5
Pours a jet black elixir and leaves a thick tan head brown and soft. The aroma is sweet nutty wth a chocolate background. Wow the sweet malt, roasted barley, and chocolate notes attack your palate making this similar to a scottish ale than a more brisk hoppier Imperial, but not dissappointing by any means. This is a fantastic brew that finished hoppy with a slight alcohal presence on the palate.
★
398 characters
4.56
/5
rDev
+1.1%
look: 5 | smell: 4 | taste: 4.5 | feel: 5 | overall: 5
Wow! This one knocked me over (literally and figuratively). Picked up a growler while at the brewpub for lunch.
Poured an almost black in color. Could not get any light to shine through. When I poured I first thought the beer was flat but after about a minute an thick, creamy, tan head formed. Lace was stringing and blotting all around the glass' interior. Nose is full of dark malts and chocolate. Slight bit of hops in there.
Flavor is incredibly complex. Alcohol is still slightly apparent but the vastness of flavors almost conceals the alcohol burn and there is just a slight bite of heat. Lots of coffee and vanilla flavors wrapped around loads of chocolate and burnt malts. Nice creamy flavor. Just a slight whispiness of smoke. The vanilla is what I like most in the flavor--just very consistent and solid throughout. Almost like eating vanilla ice cream. Very full body and creamy feel. Just kind of slides down and I pick up the flavors from the thin coating left on my tongue and cheeks. My only worry is that the open growler will not last another day because this beer is amazingly good.
★
1,108 characters

4.6
/5
rDev
+2%
look: 4.5 | smell: 4.5 | taste: 4.5 | feel: 4.5 | overall: 5
Sampled on-tap at the brewpub in Sept. 2005. It was called simply "Portsmouth Imperial Stout" at that time.
This Imperial Stout poured a black color with creamy, brown foam that persisted and clung to the glass and coated the inner walls of the glass as the beer level diminished. The smell was rich: dark malt with a light sweetness. The taste was sweet and rich malty and roasty with low apparent bitterness and flavors of cocoa, chocolate, and light caramel in the mix. The mouthfeel was smooth and creamy and rich with very full body and strong carbonation. There was a light bitterness in the finish balance nicely by a lingering malty flavor. This was an excellent Imperial Stout, but alas, they would not sell a growler of it.
★
736 characters

4.5
/5
rDev
-0.2%
look: 4.5 | smell: 4.5 | taste: 4.5 | feel: 4.5 | overall: 4.5
I've had this twice at the brewpub once last December and once just a month or two ago during a Portsmouth pit-stop on the way home from Maine. This stuff is dark black, pretty much opaque, with no light shining through. The head is a dense mocha-cocoa foam that lasts and leaves decent lacing as well. The aromas are all dark chocolate, cocoa, roasted malts, coffee, and bitter belgian sugar. The taste follows suit with many roasted malt and cocoa notes up front, with a nice smooth maltiness in the middle and a slick, slightly oily finish of roastiness and green resinous hops. Mouthfeel is thick and coating, rich and warming. Drinkability is good for a big imperial stout. I quite like this one, but it will get you drunk quite fast, so watch out!
★
753 characters

5
/5
rDev
+10.9%
look: 5 | smell: 5 | taste: 5 | feel: 5 | overall: 5
Had this on tap from the Brewpub. Was presented to me in a 10oz. glass the beer was pitch black with a half-finger of tan/beige head. The head itself was thick and frothy alla cappucino. No outright signs of carbonation, but an impressive sheet of lace formed all down the sides of the glass and lasted throughout the sample. The head retained well as well throughout the sample.
The smell was innitially of darker fruits. Plum and fig are coming through quick nicely with an aromatic blend of roasted malt and alcohol. Also black coffee and slight bitter chocolate in the nose.
The taste releases the fruit flavors quite nicely. The plum and fig taste almost chocolate covered with bitter-sweet chocolate. Roasted (almost burnt) black coffee flavors and a slight but no too strong alcoholic warming. The beer is exceptionally smooth for a 10.5% ABV brew. No aggressive bitterness only that which comes from the chocolate tastes.
The mouthfeel is heavy but not syrupy. An even consistancy and balance to all the flavors. Not an assertive brew that screams alcohol, but raher more mellow and subtlely warming.
This was a great imperial stout in my opinion. It gets all 5's but in a very different way than my other all 5's (as of 10/3/05): Sam Smith Imperial Stout. This Impy has a much more fruitty flavor like a good port wine and is perfect to sip and enjoy after a meal. A very strong offering from the small brewpub.
★
1,432 characters
4.67
/5
rDev
+3.5%
look: 4 | smell: 4.5 | taste: 5 | feel: 4.5 | overall: 4.5
Enjoyed a 10oz. glass at the brewery...missed it the last time around, so was real glad to see it available.
Arrived in a standard glass w/ very little tan head...beer deep black in color w/ no light passing through. No lacing to be had with this one.
Very pleasant in the nose...sweet dark chocolate, espresso and some vanilla in the end.
Taste is phenomenal...the perfect blend of chocolate and coffee. Molasses, sweet carmelized malt and the very slight hop bitterness.
Mouthfeel is quite thick, but not cloying...carbonation is perfect for the style.
Did not find out what the abv is w/ this batch...I image it is at least 8% as it was slightly noticeable w/ no burn whatsoever.
Most beers in this style don't have this feel w/ out a year or so on it...one of the best I have tried to date and one that will have me up here every time it becomes available.
★
866 characters
4.87
/5
rDev
+8%
look: 4.5 | smell: 5 | taste: 5 | feel: 5 | overall: 4.5
Had on tap at the brewpub on Saturday. This was a hard one to order for me...order it early so I can enjoy, but be worried I couldn't drink anything after ;-) Or order it last, but then wonder if I could walk ok? ;-) Well, I had this one after two pints of the Wet Hopped Harevst Ale, and I'm glad I did, as they were the two tastiest beers on. Totally noire, opaque, 1/2 inch of tan petri dish style head, which ended up leaving sheets of tan lacing in my glass. Aroma is really nice: elements of oak, raisins, sugar...and the alcohol couldn't be missed either. Mouthfeel was full, rich, creamy, imo almost like a milk shake consistency. Tastewise, pretty smooth, no rough edges, some chocolate covered raisins, some licorice, maybe a small tannic quility in the finish. Definitely pleasant. Very well made example.
★
816 characters

4.88
/5
rDev
+8.2%
look: 5 | smell: 4.5 | taste: 5 | feel: 5 | overall: 5
24JUL14 - Lovely day out here in the 'Zebo, and I have cracked my oldest Kate- a gift from Tod Mott from back in 2011... It's divine! So much choco, dates, figs, and raisins all blended into a sherry-like concoction. It's smooth and chewy, with luscious sweetness lingering with some florality on the palate. Fantastic!!! Great bier, Tod, GREAT!! Prosit!!
*** ***
Had a bottle of the '09 Kate last night (05AUG09) to celebrate the 21st birthday of my 1st daughter, Caitlin (who is on an Alaskan cruise!). I must say it was as fantastic as ever! Full bodied and satiny smooth! Luscious aromas wafting all about in the 'Zebo... Rich chocolate, dark fruit, seductive sweetness... Magnificent!
Happy Birthday, Princess!! Zum Wohl!!
*** ***
26APR09 - Last night I dug into a growler of Kate, which I had originally purchased on 22DEC07. I'll bet it was the last of its kind! Opened up, it still let out a nice little "whoosh". Poured a deep, dark, opaque brown, with a creamy, tan 1/2" head. Maintained a thin layer of fine foam, with excellent lacing. Rich aromas of chocolate and roasty malts waft about. Body is thick and chewy, with a smooth creamy feel. Oh yeah! Flavor still has plenty of roasty chocolate and semisweetness, with minimal bitterness. Dark fruit notes linger in the background, like raisins and currants, along with some brown sugar and molasses. After sitting 16 months in a growler, Kate is as lovely as ever! Prosit!!
*** ***
22DEC07 - Have been to the brewpub the last couple of weekends, and have scored more Kate, both on tap at the source, and in growler form (being quaffed as I type). It's as good as ever! Am upping the appearance score, as it starts with a mousse-like mocha-hued head of about 1/2", dropping to a thin layer yet lacing up the glass lovingly. Nose is beauteous, with roastiness, dark fruit, and choco.... Smooth, full-bodied, thick and chewy....damn!!!
Flavor is chock full of a bit of this and some of that... roasty malts, chocolate, mocha, molasses, figs, currants, floral hop action. Wow! I love this bier, and am not too surprised by the attention being lavished on it right now by bier-lovers near and far. It's better than ever. And, a great value as well. $5.00 gets you 12oz, or a pint if you're in the Pint Club. Forgo a bomber in the store ($10.00) and get a 1/2 gallon growler for $16.00. Dark Lord, you've met your match! Great, great bier, Tod!
Prosit!!
overall: 4.9
appearance: 5 | smell: 4.5 | taste: 5 | mouthfeel: 5 | drinkability: 5
*** ***
I snuck away from home today (17APR05) to one of my favorite brewpubs and scored a few pints of black gold. And all I could think about was how Venom would just simply love this stuff... ;-) ...!!
Being a mug-clubber here, I was able to get a pint of Kate, as opposed to the normal 12oz pour of this higher octane nectar. (And this is a different recipe from Tod, JayT and gang at Portsmouth compared to years past. Old recipe was called Crazed Cossack; now called Kate the Great). 'Twas a jet black, oily thick, dense liquid, with no light penetrating whatsoever. Head was creamy and tan, though fine and rather thin, fading quickly. Lacing was average... Nose was malty, sweet, and with molasses notes. It suggests richness and complexity, with dark fruit and floral aspects. Feel on the tongue was luscious! Thick, smooth, chewy and silky. What a mouthfull! Superb! Flavor was simply a cornucopia of different tastes, running the gamut from sweet to fruity. Sweetness abounds, with molasses notes and choco-roasty flavors (though light). And then there's the loads of dark fruit, coming at you from all angles; raisins, figs, dates, black currants....even almost a chocolate-covered cherry taste...mmm!! Bitterness is rather muted, with just a smidge of floral, hop notes at the finish. Rather, the sweetness is what lingers long and hard on the palate, with the abv warmth making a play for your attention as well. A big time keeper! Made even more pleasurable whilst quaffed in the presence of the one, the only...JohnnyP, at the brewpub. And more kudos are sent Mr P's way, as he picked up a growler of this beauty for me to bring home!! Thnx Bro!!
(4.0/4.5/5.0/5.0/5.0 = 4.70)
Zum Wohl!!!
803
★
4,220 characters
5
/5
rDev
+10.9%
look: 5 | smell: 5 | taste: 5 | feel: 5 | overall: 5
Ordered some take out last night and headed down to the brewery. Looked up at the board and saw this offering. On an empty stomach, I ordered a 12oz glass. Poured dark with chocolate bubbles. Rich taste, no hint of the ABV, good malt. In fact, it wasn't until I started home that I noticed that warm blow in my stomach. I think it is 12%, but I am not sure. A growler refill at $12? I'll be doing it knowing this beer won't last long.
★
434 characters
Portsmouth Kate The Great from Portsmouth Brewery
99
out of
100
based on
489
ratings.