Dismiss Notice
Dismiss Notice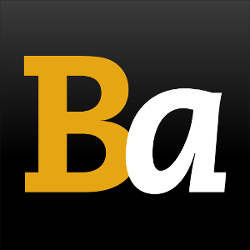 Join Our Email List →
And we'll send you the latest updates and offers from BeerAdvocate, because knowing is half the battle.
Dismiss Notice
Zirndorfer Landbier
- Brauerei Zirndorf GmbH
| | |
| --- | --- |
| Educational use only; do not reuse. | |
Reviews: 13 | Hads: 21
4.13
/5
rDev
+20.1%
look: 4.5 | smell: 4 | taste: 4 | feel: 4 | overall: 4.5
500ml bottled served in a Zirndorfer Seidel.
Appearance - Pale straw with fluffy think head with good retention, medium beading.
Smell - biscuity malty sweetness, grass.
Taste - bread, sweetness of malt slighty overpowers any hoppiness on the quick dry finish.
Mouthfeel - carbonation is a little less than expected, does not come across lively on the tongue but does sit well in the stomach.
Drinkability - A very nice basic munich helles. Reminds me of the edelstoff with its sweet aroma. No unpleasant lingering aftertaste makes this a helles i would be pleased to drink regularly
★
599 characters
4
/5
rDev
+16.3%
look: 4 | smell: 4 | taste: 4 | feel: 4 | overall: 4
This was on tap at my hotel in Nurnburg, which means of course I had to try one. Interesting pour, it was the color of gold. It came with a thick frothy white head that lasted through the whole glass. Aroma is of a light rye bread. I like the taste, it's very smooth, and slightly husky. It had a medium body, and ended with a slightly sweet aftertaste.
★
353 characters

3.96
/5
rDev
+15.1%
look: 4.5 | smell: 3.5 | taste: 4 | feel: 4.5 | overall: 4
Sampled on-tap at Stilbruch in October 2006.
This landbier poured a very clear, gleaming amber color with tall, fluffy, white foam that persisted and clung to the glass. The smell was a lightly sweet, malty aroma, but the smell was very minimal, even after the beer had warmed up. The taste was malty, with a touch of caramel. The hops were subdued but pleasant. A very pleasing flavor. The mouthfeel was smooth and dry and clean wtih medium body and somewhat low carbonation. A hint of caramel maltiness lingered in the aftertaste. This was a very nice beer.
★
562 characters
3.85
/5
rDev
+11.9%
look: 3.5 | smell: 3.5 | taste: 4 | feel: 4 | overall: 4
Seems like this is potentially a love/hate beer!
Had this on tap at Der Pelikan in Bamberg.
It came in a 1/2L rounded mug and was listed as Zirndorfer Ur-Hell Landbier.
Much to my surprise, it's more of an amber/burnt orange than the usual gold color.
The flavor on this reminded me a whole lot of the amber-style Marzen/Oktoberfest beers we get from Paulaner and Ayinger, only a bit less potent. Sweet, gingerbread-like malts dominate with hops playing only the smallest of roles. It's right up my alley, but if you're not a malt fiend, this might not be what you want.
On the plus side, it also did well with the slightly spicy thai dishes we had, too.
It might be a one-note brew, but it's a note I personally like. It certainly lacks the depth of some other local brews, but I'm still a fan. As I started to learn over the course of my trip to Franconia, the helles beers in that region often head in this direction. Caramel malts and sweeter flavors, but still very drinkable because of the lower ABV. This one is still the sweetest and maltiest of the bunch, but it's not alone.
★
1,095 characters
3.77
/5
rDev
+9.6%
look: 3.5 | smell: 4 | taste: 3.5 | feel: 4 | overall: 4
Has this beer on tap at a great little Itallian resturaunt in Bamberg.
Was a clear yellow with a big white head. Actually I thought it a bit pale. Had a slightly malty aroma to it. Taste was also slightly malty and this beer had a very dry aftertaste. Fuller than expected mouthfeel. This was a very easy drinking smooth beer and one that I wish I could get over here in the US.
★
379 characters

3.76
/5
rDev
+9.3%
look: 4 | smell: 3 | taste: 4 | feel: 4 | overall: 4
Round 2 of my bier adventure at the Nürnberg Altstadtfest (26SEP09). This 0.4l mug set me back 3.20EU.
This one was a clear, medium copper color; quite attractive. Though this isn't a Märzen, this is the color one should be; not dark copper or light golden. Head was thin and fine, a bit off-white, mostly rimming the edges, leaving good lacing. Nose was very mild, with some toasty malt, yet quite light. It had a mostly medium body, with a touch of prickle, yet still ok.
Flavor-wise, light sweetness leads off, with a touch of toast here too. A bit of caramel comes in, and there are some late, light hops showing up. Caramel makes a reappearance after that, though, finishing nicely. A mild and subtle bier, but it really grew on me. Zum wohl!!
3.8
look: 4 | smell: 3 | taste: 4 | feel: 4 | drink: 4
1168
★
814 characters
3.5
/5
rDev
+1.7%
look: 3 | smell: 3 | taste: 3.5 | feel: 4 | overall: 4
Poured into a standard Seidel with very little head. The color was copper with very little lacing down the side of the glass. I was able to notice some hops and and maltiness, but this was mostly overshadowed by a sweetness that I couldn't identify. The taste is very smooth, but I was disturbed when it tasted faintly like apple juice. The finish is crisp though and I think it's a pretty decent beer. I probably should have enjoyed it from a Krug, however, for description's sake I went with the glass.
★
504 characters

3.33
/5
rDev
-3.2%
look: 3.75 | smell: 3.25 | taste: 3.25 | feel: 3.25 | overall: 3.5
A buddy got me a bottle of this from where he lives near Munich when we met up in Paris. I actually didn't get to drink it on my trip to Euro so took it back with me to Philly on my checked baggage. The thick ,5L bottle survived cargo storage and got to drink this two weeks after I got back.
There wasn't much smell associated with the brew. I'd say it's one of Germany's standard drafts, kind of like the Budwiser of Germany. Poured it into a mug because that's what it seemed to garner. The color was golden, like that of a Miller lite or Budwiser and that's what it was on par tasting like, boarderline light american beer. Lager. Although none of the label is in English, I do recognize that it's brewed according to the Reinheitsgebot. It mentions the ingrediants on the back and possibly the kind of hops used. Also, I think it mentions to drink by 05.10.13.
Nothing remarkable, pretty standard. Good to try though.
★
925 characters

3.29
/5
rDev
-4.4%
look: 3.5 | smell: 3.25 | taste: 3.25 | feel: 3.5 | overall: 3.25
Half litre bottle, poured into pint glass.
A: Bronze coppery colour, clear, one finger off white head, decent retention.
S: Slight yeast, toasted malt, not overly pronounced.
T: Some cranberry, cooking apple, biscuit, burnt malt, rye. Finish was bittersweet.
M: Smooth, light body, low carbonation.
O: Standard for what breweries in the area call Landbier, reminded me of the Altfrankisch Vollbiers produced in and around Bamberg. Passable but won't seek out again.
★
471 characters

3
/5
rDev
-12.8%
look: 3.5 | smell: 3.5 | taste: 2.5 | feel: 3.5 | overall: 3
5.0% abv according to the bottle.
Poured a tall, dense, faomy head that was bright white in color. Transparent copper colored beer. Pungeant, almost skunky hop aroma with floral and fruity notes. Grainy malt (almost stale) and fruity tea flavor. Slightly astringent finish, and my burp tastes like stale bread. Mouthfeel is quite watery. I had one of these last night that I did not review. It was from the same supermarket, but a different crate. The one last night was skunked and the stale taste was much more pronounced. Some of the local Keller Biers have a grainy aspect, but this one takes it too far and adds in stale flavors that make it almost undrinkable. It has a best before date of July 22, 2007 (8 months from now) and I have to believe that something is amiss with this beer. If you have the time give it a try, but if you're just visiting there are better beers.
★
882 characters

3
/5
rDev
-12.8%
look: 3 | smell: 3 | taste: 3 | feel: 3 | overall: 3
A: The color is clear golden and the very compact tall head is white. But the head is quite noisy - sizzels aggresively. Decent lacings.
S: Honey and bready malt. Some mild bitter hops in the back.
T: Bready malt, but a honey-like sweetness makes it kind of "over-sweet". The hops are well hidden. A bit buttery.
M: Short aftertaste, medium body - kind of buttery and almost oily, and mild carbonation.
O: There is basicly nothing wrong with this beer and perhaps that is exactly what this is - a basic Munich Helles Lager...
★
530 characters
2.71
/5
rDev
-21.2%
look: 4 | smell: 3 | taste: 2.5 | feel: 2.5 | overall: 2.5
Brown 500ml bottle, best before 24 Sept 2010, the first beer of my German tasting evening of 2 July 2010. Poured into two 'Veltins' Pilsner stemmed tulip glasses.
The beer had a lovely orange hint to its colour, a large off-white head sat on top of each glass, looked interesting.
Sadly the looks won the scoring, as I thought the beer odourless and almost tasteless.
The beer gets my standard score of 3 for a lager based non-smelling beer. The taste wasn't refreshing, tart, crisp or flavoursome, it lacked everything I'd expect from this style (not that I'm scoring it as a helles). A bad start to the evening.
★
616 characters

1.97
/5
rDev
-42.7%
look: 2 | smell: 2.5 | taste: 2 | feel: 1.5 | overall: 1.5
Bottle served into a plastic cup at a bar in Erlangen. Reviewed from notes. My bottle put the ABV at 5.0%.
A: Pours a one finger head of fair cream, bad thickness, and terrible retention. Colour is a clear light hold-caramel.
Sm: A light caramelized malt aroma. Quite simple.
T: Tastes like it's mixed with cola. Kind of a faux-caramel artificial hop badness. Imbalanced and terribly built. Simple garbage.
Mf: Too thick for its crap flavours. Smooth and wet - too much so on both counts. A bit syrupy like cola. Bleh.
Dr: Moderate ABV, terrible drinkability, and a terrible price by Erlangen standards. I strongly caution against the consumption of this "beer".
D-
★
675 characters
Zirndorfer Landbier from Brauerei Zirndorf GmbH
81
out of
100
based on
13
ratings.