Dismiss Notice
Get 12 monthly issues of BeerAdvocate magazine and save $5 when you select "auto-renew."

Subscribe now →
Dismiss Notice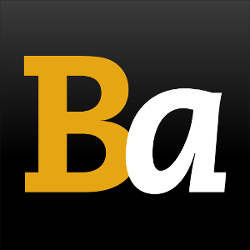 Join our email list →

And we'll send you the latest updates and offers from BeerAdvocate, because knowing is half the battle.
Dunkelweizen
- Iron Hill Brewery & Restaurant
Reviews: 9 | Hads: 17
4.15
/5
rDev
+8.6%
look: 4 | smell: 4 | taste: 4.25 | feel: 4 | overall: 4.25
I had this on tap in Newark, DE. This is an outstanding beer - it tastes of sweet bread, banana, clove, apple cider and a touch of bubblegum. Couldn't get enough!
★
162 characters

3.96
/5
rDev
+3.7%
look: 3.75 | smell: 4 | taste: 3.75 | feel: 4.25 | overall: 4.25
Draft offering at the Lancaster location served in a slender weizen glass. The brew appears brown to amber in color with almost some yellowish clarity around the edges. Less than a finger of off-white cap is quick to fade. A thin film remains atop.
The aromatics are dominated by clove spice with a dark fruity quality almost like pear blending with apple skins. Some caramel malt and banana are thrown in towards the backing rounding the aromatics out quite nicely. Maybe just a bit more focus on bready malt would be appreciated but a fine smelling brew as-is.
The taste is clove upfront just like the aroma suggests. Banana and fruity esters mingle with trace amounts of apple and pear. A mild toasty to bready grain and toffee flavoring is felt mid-palate and into the aftertaste. A minor carbonic note is felt across the back when big gulps are taken. The aftertaste suggest nuget or molasses which is a pleasant subtle accent.
This is a medium bodied brew with a modest amount of carbonation. It is light and easy drinking. I would have no problem throwing a couple of these back. A nice take on the style and worth seeking out.
★
1,137 characters

3.88
/5
rDev
+1.6%
look: 4 | smell: 3.5 | taste: 4 | feel: 4 | overall: 4
A growler filled at Iron Hill Lancaster on 10-Aug. Opened last night, review from today's pour.
A: The weizenbier is hazy, a brown muddy water color that is completely opaque. Sediment seems to weigh the ale down, giving it a pulpier look. No head, not surprising as this is the end of the growler.
S: The wheat beer doesn't shy away from the caramel malts, a darker aroma permeating the sweet clove and banana body. I like the weizen aromas; the caramel doesn't stand out as much.
T: As suspected, carbonation is virtually nil; can't ding that though. Clove and banana, alongside plenty of wheat, drive the flavor. Darker malts come through with a stronger body. The yeast controls the ale, delivering solid flavor on each sip. The caramel, I believe, cuts into the yeast and wheat a bit more than I'd like but not enough to make me get rid of my glass.
M: The mouthfeel lingers, sweet clove and banana alongside spry tartness, very refreshing.
★
949 characters

4.47
/5
rDev
+17%
look: 4 | smell: 4.5 | taste: 4.5 | feel: 4.5 | overall: 4.5
Lancaster Iron Hill.
a: Served in a mug, but I'm sure it looked fine.
s: Big, yeasty bananas with milder clove aromas. There were also hints of cocoa and caramel.
t: Spot-on, pretty much exactly what I was hoping for. Sweet, yeasty bananas throughout with hints of clove, lightly roasty cocoa, and caramel popping up.
m: Very chewy.
o: Just a great example of the style, I could drink this all day.
★
403 characters

3.55
/5
rDev
-7.1%
look: 3.5 | smell: 3.5 | taste: 3.5 | feel: 3 | overall: 4
On-tap in a weizen glass
Appears a chilled, muddy brown. Reminiscent of extremely dirty water. A thin white head faded quickly to a small collar and left very small specks of lace. I'm not sure if this is a good looking beer or a bad looking beer. Intriguing for sure.
Banana and clove off the bat. Some bittersweet baker's chocolate and caramel meld with a slight bit of roast and bready yeast. A hearty, fruity aroma.
The flavor is of roasted, almost smokey malt with baker's chocolate and a spicy clove presence that really pushes through to the forefront. Some sticky caramel and bready yeast round out the flavors on the back end.
Slightly thin with a watered down feel. Really, I think this is where this beer could improve greatly. A little creaminess could go a long way with this beer.
I found this to be fairly drinkable. The low abv was surprising as was the look. But this is a very soft, subtle take on the style.
★
931 characters
3.56
/5
rDev
-6.8%
look: 4.5 | smell: 3.5 | taste: 3.5 | feel: 3.5 | overall: 3.5
Pours a deep, dark chocolate brown color that is completely opaque except for the slightest lighter colored edges and a one finger frothy white head that quickly dissipates into a lasting ring. Very sporadic streaks of lace are left behind.
Breday yeast aroma with hints of ripe banana and a slight chocolate presence. Very subtle clove spiciness that is almost hard to detect beneath the roasted malt.
Medium bodied with a huge spice clove presence which is surprising considering it wasn't very prominent in the aroma. Mellow chocolate flavor with bready yeast, and a lot of citrus flavor. The chocolate malt presence isn't as prominent as I prefer in this style and the beer is very spicy, almost too heavy on the cloves. Lots of citrus lemon and orange peel with some caramel malt and a very dry finish.
★
809 characters

3.52
/5
rDev
-7.9%
look: 3 | smell: 3.5 | taste: 3.5 | feel: 3 | overall: 4
A: Poured a very dark and turbid muddy water brown in a tall pilsner glass. The head was spotty and pancake thin, off white in color and started dissipating soon after the pour. Turbid would be an understatement here, with a cloudy, murky water appearance that looked light it went straight from the boil kettle into the glass. A poor broken speckled lacing was hardly worth mentioning.
S: hints of freshly roasted fire ambers and light traces of burnt woodiness. A nicely roasted malting comes with ripe fruit of plums and raisins. Overall that was light in strength. On the trail was a light smokiness left as a reminder.
T: The flavor was soft roasted caramel malt with a light smoky woodiness of freshly burnt amber malting. Simply, yet surprisingly smooth in delivery. Some breadiness with touches of light burnt caramel wraps things up here. Overall the flavor was surprising smooth, though lacked the big dunkel nature and not one I would compare to that of other german dunkels (Schneider), this appears to be a lighter more Americanized version for mass consumption.
M: feels a bit thin here, perhaps its weak point. A light creaminess but still feels watered down despite its murky appearance.
D: Drinkability was good and easy to consume. The beer only weighs in at 4.8%abv which confuses me a bit for a dunkel. Light in body and flavor with a gentle smokiness makes this go down fairly well, perhaps better so if it were in a mug or non-transparent vessel. Overall worth a try because of its easy, gentle nature.
★
1,539 characters

3.12
/5
rDev
-18.3%
look: 3 | smell: 3.5 | taste: 3 | feel: 3 | overall: 3
This was on-tap at the Media Iron Hill during their beer festival. I was able to take this one home with me in one of their 64 oz. growlers.
When poured into a Weizen glass, this Dunkelweizen is a hazy amber with orange highlights along the edges. The head of foam was about 1 inch in height and white in color. The head of foam had decent retention that left behind a small white film and spots of white lace around the glass.
Not much in the aroma at first, but when it was swirled around, that's when the banana, cloves, spice bread, and bready malts emerged. That's good because the only thing in there at first was just the spice bread.
The taste just absolutely the spice bread! That was the majority of the taste. Everything after the spice bread was subtle. Those subtle flavors were the cloves, banana, and bready malts. I would loved to see the banana mix in with the spice bread, but I guess the bread was already into the spice at the time.
It was a light bodied beer with a mild aftertaste of spice bread. There it goes with the spice bread again!
I like eating spice bread, but not so much drinking it. It's worth a shot if you can get it on draft, but 64 ounces of it is too much. It's good, but it's pretty much an average Weizen.
★
1,263 characters

4.12
/5
rDev
+7.9%
look: 3.5 | smell: 4 | taste: 4 | feel: 4.5 | overall: 4.5
Notes from the brewery website:
Release Date: 02/20/2008
OG: 1.055 Color: 17 IBU: 13.5 Alc by Vol: 4.8%
Appearance is a dark orange-brown with an off-white head. The aroma is a mix of orange citrus, bready malts, and yeast. The flavor follows these elements with a share of banana and a grainy, wheat malt flavor. Medium light body and moderate carbonation. OVerall a very tasty and drinkable beer.
★
403 characters
Dunkelweizen from Iron Hill Brewery & Restaurant
-
out of
100
based on
9
ratings.