Dismiss Notice
Get 12 monthly issues of BeerAdvocate magazine and save $5 when you select "auto-renew."

Subscribe now →
Dismiss Notice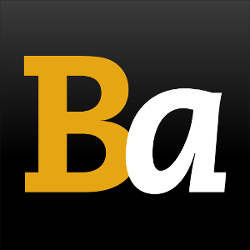 Join our email list →

And we'll send you the latest updates and offers from BeerAdvocate, because knowing is half the battle.
Lex Luthor IPA
- Iron Hill Brewery & Restaurant
Reviews: 5 | Hads: 14
None found.
More User Reviews:

3.95
/5
rDev
+4.2%
look: 4 | smell: 4 | taste: 4 | feel: 3.5 | overall: 4
64 oz growler into an oversized tulip glass. HUGE thanks go to HopDerek for procuring a growler of this for me when it became readily apparent during his visit to the Chestnut Hill location that this wasn't going to last much more than a week on draft. This is an 11% "Triple IPA". The largest IPA ever brewed in the Iron Hill chain.
Pours a clear copper, topped with a solid finger of rich white head that maybe has just a touch of an off look to it. This retains with a robust ¾ finger of froth, which leaves back a strong sudsy cascade of lacing that recedes down the sides, spackling them with a good bit of spotty foam. The aroma smells leafy, spicy, piney, and herbal, with some ripe feeling stickiness to it from notes of ripe tropical fruit and to a lesser degree, the malts. This is undercut by some zesty grapefruit flavor that works with the pine to add an edge to this, while some thicker warmth gives the overall feel here in the nose some fullness.
The taste is bold and zesty grapefruit flavor from those hops, which spreads bitterness, spice, and resins straight out into an aggressive finish. The overall sweetness of this is fairly strong in its own right though, with good bit of prominent tropical fruit flavors that mingle with the malts and ripe herbal flavors to really give this a BIG stickiness on the palate. The hops are strong in the backend of this with resins and spice that just stick to the tongue. The mouthfeel is full bodied with a big chewy sharpness that is equal parts prickliness and creamy thickness in the mouth. This does have some pretty heady warmth to it from that 11% ABV and while it's not really stinging per se, the lingering warmth after each sip does amplify not only the aggressiveness of the hops but also that bold sticky sweetness as well. Overall, I'd say that this handles its big ABV well but you definitely still need to take your time with it as it lacks that bright crisp dryness that is found in some of the more stellar examples of IPAs this big.
For a "Triple IPA" this was definitely on the sweeter side and while there was no lack of bold hop flavors here as well, the overall boozy stickiness of this definitely held it back in spots. I'm still really glad that I got to try this though and kudos to Paul & Co. for giving an IPA this big a go.
★
2,333 characters

4.3
/5
rDev
+13.5%
look: 4.5 | smell: 4.5 | taste: 4 | feel: 4.5 | overall: 4.5
Another great Iron Hill growler from centennial. Thanks!
Appearance: Golden-orange hued liquid topped by a two finger head that retains nicely.
Smell: A big aroma of zesty, spicy orange and grapefruit. Slightly herbal with a hint of grass. As it warms I get a bit of kiwi and mango. Not much malt character, but there's a sweet undertone and a hint of alcohol.
Palate: This is impressively well crafted. Good mash temperatures and clean fermentation are obvious. Sweetness and alcohol are kept in check, and the body doesn't feel too heavy. It's difficult to brew palatable IPAs once you pass that 9% range, and this beer pulls it off. Flavors lean toward the citrus side of things, orange and grapefruit primarily, with a good dose of zesty citrus rind. It's a touch herbal, and there's a trace of tropical fruit, but citrus dominates. It isn't overly sweet or full-bodied. Alcohol is felt more than tasted; this'll get you drunk fast.
Overall: I was hugely impressed with Kryptonite, and this beer delivers too. Nice to see an East Coast brewery making kick ass hoppy beers in the San Diego style.
★
1,103 characters

2.34
/5
rDev
-38.3%
look: 4 | smell: 2.5 | taste: 2 | feel: 2 | overall: 2.5
On tap at Iron Hill in Chestnut Hill. Served in a goblet. Pours a clear orange-amber with a short white head and a bit of lacing. The nose has some tropical fruits, citrus, and quite a bit of alcohol. Flavor is similar. Some malt in the background and quite hot. Fairly bitter. Medium body with average carbonation. Hop character is overwhelmed by alcohol.
★
356 characters

4.12
/5
rDev
+8.7%
look: 4 | smell: 4.5 | taste: 4 | feel: 4 | overall: 4
Presentation: 64. oz growler courtesy of Centennial. Thanks a ton for sharing the PA hoppiness. This has been chilling in my refrigerator for a day or so waiting to be opened. Filled about a week ago.
Appearance: Orange to light brown in color. Completely clear with nice carbonation. Pours a thick, creamy beige head of about a finger with really solid retention.
Aroma: Huge orange and citrus notes from the hops. A touch of pine and earthiness is there as well but the citrus notes are dominant. Very sweet overall.
Taste: Ton of citrus, grapefruit, and tropical fruit sweetness with a pretty strong malt backing. Just a touch of pine and herbal notes in the hops. Very sweet overall, definitely due to the ABV, but the alcohol is really well hidden throughout.
Mouthfeel: Full bodied and creamy. Feels much lighter with the carbonation.
Overall, a really well executed double IPA. The ABV is very high but it stays drinkable and doesn't feel heavy at all. The hops notes offer a really nice citrus kick. Definitely has huge flavors and sweetness but the whole package works well together. Would definitely want to try this again.
★
1,140 characters


3.78
/5
rDev
-0.3%
look: 4 | smell: 3.5 | taste: 4 | feel: 4 | overall: 3.5
Big thanks go to Kegatron for sharing this growler with me. Poured into a snifter, the brew appears a clear amber to darker ruby burnt copper color. A thin white collar of froth sits atop leaving some spotty and fine fingers of lacing effect sticking to the glass.
The aroma is juicy with a strong scent of hoppy oils mixed with alcohol. The hops smell fruity, floral and rindy with a solid grassy inclusion. It almost displays a candy sweetness about it coupled with some grapefruit quality.
The taste is an absolute melon bomb. It tastes of mango and a floral component mixed with grass. There is quite a bit of residual sugars that are candy-like somewhat like toffee. But it is sticky with hop resins as well. The alcohol is prevelant but not overdone. Surprisingly, the solvent burn is there but masked behind residual sugar and resinous hops. It doesnt take many sips before the warmth catches up with you.
This is a full bodied brew that is sticky with a moderate to low level of carbonation. Wow, growlers of this should be illegal. The alcohol is hidden so well but I cant imagine myself really enjoying more than a glass or two before getting rediculous. I am appreciative of the opportunity to try this brew but it is a strong sipper you should show some respect to.
★
1,280 characters

4.28
/5
rDev
+12.9%
look: 4.25 | smell: 4.25 | taste: 4.25 | feel: 4 | overall: 4.5

4
/5
rDev
+5.5%
look: 4 | smell: 4 | taste: 4 | feel: 4 | overall: 4

4.16
/5
rDev
+9.8%
look: 4 | smell: 4.25 | taste: 4.25 | feel: 4 | overall: 4

Lex Luthor IPA from Iron Hill Brewery & Restaurant
-
out of
100
based on
5
ratings.