Dismiss Notice
Dismiss Notice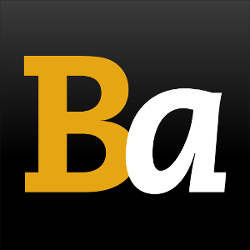 Join Our Email List →
And we'll send you the latest updates and offers from BeerAdvocate, because knowing is half the battle.
Dismiss Notice
Ramstein Winter Wheat
- High Point Brewing Company

Educational use only; do not reuse.

Brewed by:
High Point Brewing Company
New Jersey, United States

Style | ABV
Weizenbock | 9.50% ABV

Availability: Winter

Notes & Commercial Description:
Beer added by: xlperro on 04-17-2002

Rich creamy head with bouquet of Wheat malt, black current, clove, and apple. Deep full flavors of caramel and chocolate malt balance with hops for a smooth warming character. Smooth malt leads to a subtle alcohol and dark caramel finish. The wonderful balance of this beer provides a complex profile hiding the 9.5% alcohol content. The perfect companion for a cold winter night.
Reviews: 240 | Hads: 294

4.32
/5
rDev
+4.1%
look: 4 | smell: 4.5 | taste: 4.5 | feel: 4 | overall: 4
Poured this into a mid sized weiss glass. Head is slightly off white and fades down to almost nothing. Aromas of sweet malts, hints of caramel maybe chocolate.
The taste is similar to the nose, plesantly sweet with caramel and chocolate notes, some dark fruits too, very complex flavors here. Overall the flavor is strong but not overpowering.
M & D this is very smooth for 9.5%. It's full bodied and yet very drinkable for such a big beer.
This is one of the best winter beers I have ever had.
★
497 characters
4.87
/5
rDev
+17.3%
look: 4.5 | smell: 5 | taste: 5 | feel: 5 | overall: 4.5
Bought a 6-pack that look like it went through hell...wasnt even in the original box. 'Best by sept' notched on the label.
Pours very dark brown/nearly black with not much head. After having Aventinus and Moonglow previously, this poured much darker then them--a very nice surprise.
Hints of clove, anise, and (as it says to expect on the label) apple. I also pick up on something I find hard to identify...almost liek cinnamon/buttered toast. This is good for me, as usually barely smell anything :)
Taste is exceptional! All the praise here on BA couldnt prepare me for how amazing this beer turned out to be. Very complex to say the least. Interestingly nothing like the aroma. Malty sweet initially like a doppelbock (hints of caramel?), but nowhere near cloying. Very slightly tart in the middle, the only similarity to any other wheat beer I've previously had. Finishes with a slightly dry roasted chocolate taste. Alcohol totally hidden at all temperatures (yeah, I know thats cliche on this site, but this is the best example I've come across). Would never have guessed 9.5% had I not known.
Very smooth, with little carbonation. Easy to drink. This one is freakin superb. Easily the best wheat beer I've ever had, besting Aventinus to my palate. I cant recommend this one enough. Especially amazing considering that the bottles looked very abused.
One hint though: DO NOT drink this after any other beer. I made this the 2nd beer of the night one night and it lost a lot. That cinnamon/buttered toast I spoke of in the aroma came through a lot and it definitely made the beer seem worse then having it solo. Enjoy it as the only, or at least 1st beer of the night, and you'll be fine.
★
1,699 characters
4.88
/5
rDev
+17.6%
look: 3 | smell: 5 | taste: 5 | feel: 5 | overall: 5
12 oz bottle, thanks to markgugs for the trade!
A: Pours dark brown, with the slightest ruby tinge around the edges of the pint. Disappointing small head that disappears immediately.
S: Cloves, figs, and alcohol fill the nose. Very strong and complex, with a ton of layers to it. Sweet.
T: Fruity (figs and bananas) with some alcohol in the undertones. Malty and sweet, though the finish is a bit tart with some other fruity tastes, particularly plum/raisin. Nice and complex; this is a fantastic example of the style that has different flavors for beginning, middle and end.
M: Chewy and thick, but very smooth. The taste of alcohol is there, but there isn't any bite to it, but just a warming sensation in the throat. Sweet, soft carbonation.
D: Quite drinkable, and probably the second-best Weizenbock I've had. A fantastic example of the style, and the best you'll find brewed stateside. Balanced yet complex, thick but smooth, this beer is a pleasure to drink.
★
980 characters
4.4
/5
rDev
+6%
look: 4.5 | smell: 4.5 | taste: 4.5 | feel: 4.5 | overall: 4
I just had Ramstein Winter Wheat yesterday at David Copperfield's in the city. It was a special event with the High Point Wheat Beer Company. They had the Winter Wheat on tap from a cask. Although Winter Wheat is normally a good beer, it was significantly better out of the cask. The smell and taste were magnified. If you ever get the chance to experience this, don't pass it up.
★
380 characters

4.1
/5
rDev
-1.2%
look: 4 | smell: 4 | taste: 4 | feel: 4 | overall: 4.5
Received this 12 oz bottle as an extra from BeerBeing from our recent trade. Thanks again Alex! I've wanted to try this for a while.
Appearance: Pours dark brown in my DFH snifter. The 1/2 inch tan head of tiny bubbles quickly fades to a thin layer. There is slight lacing left on my snifter.
Aroma: Starts with some sweet dark fruit. This is followed by wheat and grassy notes. There is some roasty malt and bananna flavors near the finish.
Taste: Quite similar to the aroma. Starts with some sweet dark fruit and roasted malts. There is a slight burn from the alcohol, but it's pretty mild. There is some black cherry and bananna flavors that are balanced nicely by the malts.
Mouthfeel: This is slightly creamy with the sweet malt and dark fruits hanging around until the next sip.
Drinkability: I definitely didn't realize this was 9.5% until I started to write the review. This drinks more like 7.0%, but the alcohol is felt after one bottle. This goes down very smooth for the strength. I could drink a four-pack of these in a night.
Overall: I'm impressed with the Weizenbock. This is the best American made example I've had. I would definitely pick this up if I ever saw this at a store. I'd also like to try an aged version of this.
Thanks again Alex.
★
1,282 characters

4.53
/5
rDev
+9.2%
look: 4.5 | smell: 4 | taste: 4.5 | feel: 5 | overall: 5
I was pleasantly surprised to find this at a local distributor since I heard good things about Ramstein beers. I was not disappointed. It was a tad on the expensive side, but considering the cost of ingredients, the big taste of a big Weizenbock easily warrants a few extra bucks.
A: Very very Dark, with a generous dark tan 2 inch head. About as handsome as they get. Surprisingly though, there was no lacing at all as I got through it.
S: Bananas, cloves, rich toasty caramel malts. Highly inviting.
T: Those full rich caramel malts hug the palate, and linger and linger. Weizenbocks and double bocks are so hard to beat. This one is no exception. Outstanding.
M: Well carbonated, nice and sticky, yet smooth.
D: Extremely drinkable considering the high ABV. I think it tops Sam Adams double bock as far as drinkability (that's pretty good considering it has a higher ABV than the Sam's). I could definitely spring for another one immediately. (maybe a cigar too...?)
A delightful beer. Awfully good. I highly recommend it. And made relatively locally to boot! Germany would be proud.
Prost!
★
1,100 characters
4.26
/5
rDev
+2.7%
look: 5 | smell: 4 | taste: 4 | feel: 5 | overall: 4.5
Growler purchased at the brewery.
Frothy, tan head, breaks down fairly quickly to thin layer of foam. Coffee color.
Roasted sweet and slightly smoky aroma with a bit of yeast; similar taste with significant wheat flavors and a touch of alcohol
Mouthfeel slightly thick but not syrupy; to be expected for a double bock.
Very pleasant, quite drinkable; best if you take it slow.
★
380 characters
4.3
/5
rDev
+3.6%
look: 4 | smell: 4 | taste: 5 | feel: 4 | overall: 3.5
I'm going to write a review for the time I had this on tap at Capone's, which was a great experience, although their bottle shop sold me one that was absolutely awful, I don't know what was wrong with it but it tasted terrible and had wood-chip looking things at the bottom of the glass. The label was torn on the August mark, I'm only assuming that's why. Anyway....
With my limited experience with beer, this was like a Dunkelweizen, but with a delicious sweet-clove taste that I really enjoyed. It has a cola appearance, and the mouthfeel was slightly thinner than a hefeweizen, but seemed similar. The alcohol is incredibly well hidden, and you realize this only when you're about 3/4 done with it, just like any great beer. It does loose its head quickly. Just watch out for infected/old/whatever batches of it, I was heart broken when I tried it in the bottle.
★
867 characters

5
/5
rDev
+20.5%
look: 5 | smell: 5 | taste: 5 | feel: 5 | overall: 5
I can't really add anything that Jason Alstrom didn't already say about the characteristics of this beer. All I can say is that it is my favorite beer and I look forward to it very year. I've had it in bottles and on tap, and it has never disappointed. I do agree that the ABV is hard to believe. It is a dangerously smooth and drinkable beer at 9.5 % ABV.
★
356 characters
Ramstein Winter Wheat from High Point Brewing Company
92
out of
100
based on
240
ratings.