Dismiss Notice
Dismiss Notice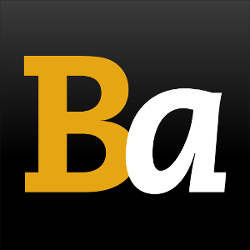 Join Our Email List →
And we'll send you the latest updates and offers from BeerAdvocate, because knowing is half the battle.
Dismiss Notice
Old Baba Yaga
- Bear Republic Brewing Co.
Reviews: 7 | Hads: 37

4.75
/5
rDev
+9.7%
look: 4.5 | smell: 4.5 | taste: 5 | feel: 5 | overall: 4.5
Look: Black with brown laces on the bottom and 1/2 inch head and some lacing
Smell: Has a very candy like sweetness to it mixed in among some bitter chocolate and coffee. Smells like high end coffee house
Taste: Very bitter chocolate upfront with coffee and vanilla in the middle and finishes with some oak and other unique flavors that I am at a loss of words for
Mouthfeel: Full bodied and low carbonation and a perfect velvety silkyness to it
Overall: Really amazing beer this is hands down my favorite Bear Republic beer and I highly recommend giving this a try and I cant wait to get another shot at drinking this one myself
★
633 characters
4.89
/5
rDev
+12.9%
look: 4 | smell: 5 | taste: 5 | feel: 4.5 | overall: 5
On tap @Stone 15th Anniversary VIP section (chose to have this as my last taster after smelling and tasting a friends)
Dark dark brown. Taster pour So not much to very little head to talk about and consider but I would think this beer could have a pretty solid creamy head.
Huge nose! Smells like dessert at a nice coffee shop. Great chocolate and coffee notes. Faint bourbon. Robust yet not overwhelming. 
Phenomenal flavor and balance. Sweet balanced bourbon up front. Chocolate and coffee and dark malt are in perfect harmony. 
Smooth creamy. Medium bodied. Low carbonation.
Overall this beer is just outstanding. I hadn't really had many Bear Republic beers until fairly recently and I have been more and more impressed. This beer just puts them over the top. Amazing in every way.
Amazing beer. 
★
813 characters

4.37
/5
rDev
+0.9%
look: 4 | smell: 4.5 | taste: 4.5 | feel: 4.5 | overall: 4
On tap at Belmont Station. What a nice surprise this was!
Black, thin film and ring of foam remain after the head falls.
Rich. Molasses and booze foremost, with some roast underneath. Slight burn doesn't detract. Sweet malt and chocolate trying to be noticed.
Rich malty and sweet with some balancing bitterness, chocolate and molasses. Pretty close to smooth, and very complex. Boozy, but not too much.
Low carbonation, rich, full, and smooth. Finishes clean.
Could not and should not gulp this, but I could sip it until I fell over. It's yummy. Wow.
★
557 characters
4.16
/5
rDev
-3.9%
look: 5 | smell: 4 | taste: 4 | feel: 5 | overall: 4
The best way I can describe this beer is like having Nogne-0 Dark Horizon 2 without the insane alcohol burn. The berry flavors have the same presence as they do in natural processed coffee. It provides a great balance to an assault on the palate of burnt flavors, roasted almonds, and a smooth almost milkshake like mouthfeel. Nose gets a bit nail-polish-y after awhile, and there are some hints on the palate of blueberry pie. At 11% this is a beast. Best imperial stout I've had in 2010 so far.
★
496 characters
4
/5
rDev
-7.6%
look: 4 | smell: 4 | taste: 4 | feel: 4 | overall: 4
On tap at 2009 HAF.
Dark brown opaque brew, near black, dark tan brownish head. Chocolate in the nose, with a bit of smoke, with same taste profile and a bit of vanilla for good measure. Paired with the Willamette Valley Cheese (Gouda) this is a very tasty beer. Nicely carbonated. High alcohol heat makes this a nice cold evening sipper.
★
339 characters
4.37
/5
rDev
+0.9%
look: 4 | smell: 4.5 | taste: 4.5 | feel: 4.5 | overall: 4
Hesitated to review a 'festival beer' after the first 4 oz. taster - or even the second. After the third one, a first pour on a Friday afternoon at Portland's Holiday Ale Fest 2009, I relented. A collective 12 oz. over 3 consecutive days, to a plastic mug.
A: Deep and dark and as close to 'black' as I can tell through the mug, though shades of auburn show at the edges. Stubby 1/4" head of tawny cinnamon cream, speckles of lace hugging the sides of the mug.
S: Dark chocolate, less-than-subtle vanilla, holiday spice and a heady booziness (but not a blatant nostril-searing heat); a pleasing wood char. Sniffable from several inches away after a chilly pour, completely alluring from a couple feet (despite competing aromas) as it warms.
T: Fudgy chocolate, robust coffee roast, chewy berry fruit, a layer of vanilla and a fine 'creme brulee' singed sugar sweetness, all wrapped within a woody 'barrel' coating that's soothing and intoxicating all at once.
M: Heavenly thick coating, heavy and coating, yet far from sticky. Long-lasting bitter roast, a dessert-chocolate creme sugariness, the finest wood grain. Mellow and silky and just plain fantastic.
D: At 11.5% (or more?) it's a heavyweight among big 'winter' ales found at this venue; maybe a bit too much heat for easy drinking now, but certainly worthy of seeking - I tried it 4 times (including as finishing someone else's) in 3 days.
I would LOVE to have this beer again; I'm BEGGING Bear Republic/Peter Kruger to find it in their hearts to bottle or keg more - my wife and I agreed it was likely the finest of all the beers we tried this week. Heartily recommended!
★
1,636 characters

3.93
/5
rDev
-9.2%
look: 4.5 | smell: 4 | taste: 4 | feel: 4 | overall: 3.5
On tap at the Portland holiday ale festival.
The beer pours a blackish brown color with very good head retention and lacing. The nose is as you would expect, with a powerful nose of licorise, dark chocolate, coffee and noticeable booze. Flavors replicate the nose, except I'm a bit surprised how sweet and boozy this beer is. Still, the beer imparts a considerable amount of flavor, and mouthfeel is rich and full. However, the noticeable alcohol detracts just a bit from this beer, and there's no doubt this is a sipper. While an impressive beer, the high alcohol and significant sweetness make it difficult to have more then a short portion of this beer at any one sitting. Still, this is a very fine beer to have on a cold winter's night in the NW.
★
752 characters
Old Baba Yaga from Bear Republic Brewing Co.
-
out of
100
based on
7
ratings.