Dismiss Notice
Dismiss Notice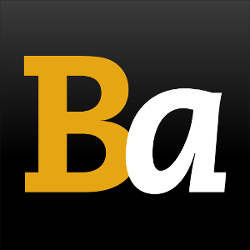 Join Our Email List →
And we'll send you the latest updates and offers from BeerAdvocate, because knowing is half the battle.
Dismiss Notice
Amnesia IPA
- Indian Wells Brewing Company

Educational use only; do not reuse.

Brewed by:
Indian Wells Brewing Company
California, United States

Style | ABV
American IPA | 7.20% ABV

Availability: Year-round

Notes & Commercial Description:
Beer added by: largadeer on 08-07-2008

Named for the beer that was shipped to Her Majesty's Royal Army in India. This beer was brewed with large amounts of hops, which acted as a natural preservative in transit from the British Isles to India giving it the distinctive bitter taste. Modern Microbreweries now attempt to make IPAs as bitter as possible. Not us. We make the classic India Pale Ale, with an International bitterness rating of around 62. The taste is not overwhelmed with bitterness, but it allows you to enjoy the brilliant subtlety of the complex hops, aromas and flavors of four different hops used to finish our IPA. Oh yeah, we also hand-craft it at 7.2% alcohol by volume.
Reviews: 59 | Hads: 105
2.85
/5
rDev
+14.9%
look: 3 | smell: 3 | taste: 3 | feel: 2.5 | overall: 2.5
Somewhat of a murky gold color with no head. The aroma is sweet, a little fruity... and nearly completely missing hops. The taste has a little bitterness, but very little hop flavor. It's more malty than bitter, and the body is rather watery.
I haven't had a decent beer from this brewery yet, and this one is the worst, a beer that doesn't match the style at all.
★
366 characters

1.76
/5
rDev
-29%
look: 3.5 | smell: 2.5 | taste: 1.5 | feel: 1.5 | overall: 1
12oz bottle (single purchase) into a Carolina Brewing Co. pint glass.
Amnesia pours a golden-copperish hue with a decent clarity and a stubborn, off-white head. Decent retention and minimal lacing. This is an IPA, right? Because I'm getting major notes of wheat and fruity hefeweizen bouquets backed by some cooked veggies and sour whiskey mash. The hops finally show up after some digging, but it's too little too late, and the floral, tree-sap notes don't do much to resurrect the aroma on this beer.
Things start pleasantly, with some caramel malts, light booze, and toasted toffee notes. Again, I'm getting a wheaty, hefeweizen vibe. Where are the hops? Oh well, on to the mouthfeel. Somewhat chalky, well-carbonated body with a medium consistency. Ugh...in rushes a nasty medicinal aftertaste leaving sour notes of bitter aspirin all over the back of the palate. Not a fan at all. I hope this beer gives me Amnesia, because I want to forget this drain-pour as soon as possible.
★
985 characters
2.1
/5
rDev
-15.3%
look: 4 | smell: 1.5 | taste: 2 | feel: 2 | overall: 2.5
Looks like an IPA; there was a nice rocky head in my sampler glass, though it didn't last.
Smells like hops, but not in a good way; vegetal, like damp compost. The flavor is strangely sweet, and there is no hop character in the finish: just a lingering, cloying, almost oily sweetness.
★
286 characters
1.86
/5
rDev
-25%
look: 3 | smell: 2 | taste: 2 | feel: 2 | overall: 1
This beer is terrible. Got a six pack at whole foods, bad idea. Being an aussie I can't waste beer; that said I am going to really struggle through these.
App: Light copper colour, low carbonation with little head. Smell: vegetable, hops malt and maybe something else nasty. Taste: Bad, some kind of bitter vegetable flavour.
Leave this one one the shelf.
★
357 characters
3.08
/5
rDev
+24.2%
look: 3.5 | smell: 3 | taste: 2.5 | feel: 3.5 | overall: 4
APPEARANCE:
Pours a slightly hazy amber color with a medium off-white head that dissipates at a normal rate. There is some nice lacing.
AROMA:
I smell more malts than hops, not what I expect for an IPA, the hops I do smell are grassy.
FLAVOR:
Light caramel malts to start then there is a small burst of bit of grapefruit bitterness which fades pretty quickly
MOUTHFEEL:
Light to medium bodied beer. Soft carbonation.
DRINKABILITY:
Easy drinking IPA that feels more like a pale ale.
NOTES: BBCSD-0812-Sean
★
508 characters
2
/5
rDev
-19.4%
look: 2 | smell: 2 | taste: 2 | feel: 2 | overall: 2
Uber-strange beer. Not sure why it's called an IPA. If anything, kind of a weird malty barley-winey ... thing.
Pours amber. Smells like ... weird musty pine/vegetables. Taste has a bready maltiness that seems somewhat rancid and sickly sweet. What bitterness there are seems to be as much a metallic chemical burn as anything else.
Watery, not a tremendous effort.
★
366 characters
1.35
/5
rDev
-45.6%
look: 1.5 | smell: 1.5 | taste: 1 | feel: 1 | overall: 2
12 ounce purchased as part of a six pack for seven dollars from Whole Foods in El Segundo, opened another bottle to make sure the first was not a bad one, both the same and I do not know what to do with other four now, poured into a pint glass
A-Golden amber color that is a little cloudy, absolutely no head or lacing, flat and funky looking brew
S-Malt, caramel, toffee, some grass, no hoppiness, random sweetness, and rotten fruit
T-Not much here, the only taste that sticks out at the beginning is taosted or biscuity-malt, then some weird sweet flavor in the finish, where are the hops, they are seriosuly nowhere to be found, does not change much over time, just gets worse, no citrus, pine, or anything, the taste is helpless
M-Sweet and tangy mouthfeel, thin bodied, not enough carbonation, taste lingered unfortunately
D-Could not drink a twelve ounce serving, poured it out, flavor was unbearable and sweet accents added heaviness, not smooth or enjoyable
Honestly the worst IPA I have ever had, this beer has my vote for my worst of 2008 period, starting to see why this brewery does not get more credit in the area, will never touch again, probably ending throwing the others out because I am embarrassed to even give these out as extras, do yourself a favor and do not drink this for any reason
★
1,309 characters
1.3
/5
rDev
-47.6%
look: 1.5 | smell: 1.5 | taste: 1 | feel: 1.5 | overall: 1.5
On a whim, I bought a 6er of this at Whole Foods, all 6 are going in the sink. Life's too short to drink this beer. Light foamy top (not a head, just little foam on the top) which quickly went away leaving a limpid pool of amber. There is so very little body and mouth feel. Think of bitter sugar water. It went in the sink.. I really need to have these reviews available on cell so we can check at the store.
★
409 characters

1.28
/5
rDev
-48.4%
look: 2 | smell: 1.5 | taste: 1 | feel: 2 | overall: 1
Appearance: Murky, hazy pondwaterish amber. A white head rises to about an inch and dissipates quickly.
Smell: Malty and bready; a bit of mineral and a hint of sulphur, almost like a natural hot spring. Yeah, this is kind of gross. Not much hop aroma to speak of, perhaps a touch of citrusy cascade that barely rises above the warm bog aroma.
Taste & mouthfeel: A fairly dry biscuity malt base makes up the bulk of the flavor; for an IPA, there's not actually a lot of hop flavor, or bitterness for that matter. There's something noticeably off here too, a funky mineral-esque character that becomes more and more of a detraction with each sip. This is truly bad stuff.
★
671 characters
Amnesia IPA from Indian Wells Brewing Company
63
out of
100
based on
59
ratings.