Dismiss Notice
Dismiss Notice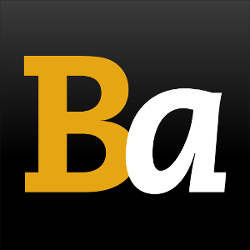 Join Our Email List →
And we'll send you the latest updates and offers from BeerAdvocate, because knowing is half the battle.
Dismiss Notice
Allgäuer Ökobier
- Der HirschBrau/Privatbrauerei Höss
| | |
| --- | --- |
| Educational use only; do not reuse. | |
Reviews: 10 | Hads: 14
None found.
More User Reviews:

3.32
/5
rDev
+9.9%
look: 3 | smell: 3.5 | taste: 3.25 | feel: 3.5 | overall: 3.25
0.5l bottle. It says in it that the whole process is ecologically controlled, the words Bio-Hopfen and Bio-Malz appearing in the name. A "Bio" Helles then. It shows a clear golden with a white head that recedes fast and leaves little lacing.
Roasted malts, biscuits and green apple with a bit of hops, there is also something i have smelled before but find difficult to explain, and reminds me of the Coopers Sparkling Ale. Some kind of yeast? Definitely different from other Helles and a unique aroma, maybe due to the ecological products used. Don´t really know if this uniqueness is good or bad but i somehow like it.
Malts and honey in the palate, with some hops coming in. It tastes a bit artificial paradogically.
Good in the mouth with medium body, correct carbonation and a dry finish, with a bit of an apple aftertaste, again.
Not memorable but not a disgusting experience either, i guess i write this review so i can try this one again.
★
956 characters
3
/5
rDev
-0.7%
look: 3 | smell: 3 | taste: 3 | feel: 3 | overall: 3
Flip-top half litre bottle: best before 30 July 2013. Poured @ home into my Paderborner 'Goldpilsner' 0.3 litre vase (twice).
Mid-range Pilsner/Lager golden yellow: bright, clear and clean. The head a deep foam blanket of white bubbles.
Almost odourless: slight grassy and grainy notes, but not a lot of anything.
Hop front and back in the mouth, dry and leaning towards bitter in flavour throughout the tasting. Metallic feel as the beer warmed in the second pour: not nice.
Refreshing Summer beer maybe: not a UK Winters night brew anyway! Flaters to deceive and is really only average in all aspects.
★
607 characters

2.9
/5
rDev
-4%
look: 2.5 | smell: 2.5 | taste: 3 | feel: 3.5 | overall: 3
500ml bottle. Lager glass. Golden color, clear appearance. White & close froth, brief crown. Intense sulfur & grain aromas, slight acidic hints & some biscuit & subtle dry nut on the back. Malty & grainy upfront. Light to medium body. Moderate carbonation. Texture is dense, biscuit mouthfeel & subtle spicy touch. Harsh bitterness, rounded by dry nut peel in the middle leaves a dried sensation & lingers into a long bitter finish. Malts return on the aftertaste.
★
464 characters
2.38
/5
rDev
-21.2%
look: 3 | smell: 2.5 | taste: 2.5 | feel: 2 | overall: 2
Not a really good beer.
Looks quite ok, but the head is a bit too small.
It has not really full aromas, some barn like aromas can be found, but in general i would say that it is a bit too thin. For a real summer beer, it is not carbonated enough which makes it a bit unpleasant, like a beer that stood there for too long or so.
Not really terrible,but nothing to look out for.
★
383 characters
3.09
/5
rDev
+2.3%
look: 2.5 | smell: 3.5 | taste: 3 | feel: 3 | overall: 3
Comes in a tall brown half-liter pop-top bottle with a white and gold label featuring a farmer cutting wheat with a sickle. The label claims that all of the ingredients are bio (i.e. "all natural"). Purity law applies. Best before 1/10/04, I opened it on 10/22/03.
Pours a very clear, somewhat lighter shade of gold with a very very small and thin white head that faded to film before I could set the bottle down. The nose is nice and malty, with the smell of freshly cut wheat. The mouth is sweet, fairly heavy, and prickly. The first taste impression is sweet malt, followed by a fairly harsh hoppy bite with that metallic taste so common in Russian beers. The aftertaste is a good combination of sweet malt and bitter hops. This isn't a bad beer, per se, but certainly also not a great one.
★
796 characters

2.77
/5
rDev
-8.3%
look: 2.5 | smell: 3 | taste: 2.5 | feel: 3 | overall: 3
I poured this beer quite vigorously and it barely produced a half inch head, which was gone in seconds. It left behind fine lacing that stuck around for a bit. The body is very light and clear.
The dominate aroma is lemon, but with a bit of a husky and herbal aroma.
This tastes very light and faint. There is a light lemon drop taste, but that's about it.
This beer was a let down, too light in every dimension.
★
415 characters
3.78
/5
rDev
+25.2%
look: 4 | smell: 3.5 | taste: 3.5 | feel: 4 | overall: 4.5
Best before 08-09-05. Poors in with great and lasting head that's leaving laces while shrinking. Beautifull deep golden beercolor make presentation almost perfect for a export. Nose is very clean and only litle malts and hop to detect. Hop and pale malts give it a fruity note and wouldn't be suprised if it was Tettnanger they used. taste is also litle empty giving you a good tasting maltarome and litle sweetness before a moderate bitterness comes in. Only litle bitter aftertaste but mouthfeel is cause of the smoothness and litle sweetness with balanced hoppiness good. Drinks easy is clean and still has a good taste: wonderfull to drink on a nice and sunny day like this is!
★
681 characters
2.73
/5
rDev
-9.6%
look: 3 | smell: 2.5 | taste: 2.5 | feel: 2.5 | overall: 3.5
500 ml. bottle, swing top.Clear golden colour, head disspiates inmediately leaving some lace. Light fainted grainy aroma of fruits, pineapple and clove, with a metallic touch. Some caramel in the mouth, alongside fruits and the metallic touch again. Light body. Nothing special here.
★
283 characters



3.61
/5
rDev
+19.5%
look: 3.5 | smell: 3.75 | taste: 3.5 | feel: 3.5 | overall: 3.75
If there's one quality we tend to associate with organic products it's purity; Allgäuer Ökobier has a dense filminess that gives it a very 'natural' appearance indeed. This hazy complexion is not what we'd consider squeaky clean, though its yellow colour is markedly bright and cheery.
The aroma is certainly unspoiled - this one makes the Reinheitsgebot proud! It has fresh cereal grain notes, lightly sweet and toasted pale maltiness, as well as grassy, wonderfully fragrant hops. The latter have a smack of lemony citrus that give this a super refreshing air.
The German use of the term "Export" refers to a higher starting gravity (the recipe uses more grain). The resulting beers typically taste stronger and more malty. This impression is compounded by stiff, sulfate-rich water minerals, which, in this one, also accentuate the grassy, zesty hops.
Most German beers - even the darker and stronger ones - are designed to be approachable and easy drinking; quaffability tends to be top priority and it certainly was here. Allgäuer Ökobier allows you turn your brain off but still provides enough character to keep your palate entertained.
There's an obvious reason why so few German breweries ever emulate foreign styles and traditions: their own are amazing! Local markets and culture dictate beers be of high quality at low prices and of substantial character with simple drinkability - why change a thing?
★
1,433 characters

2.38
/5
rDev
-21.2%
look: 2.5 | smell: 2 | taste: 2.5 | feel: 2.5 | overall: 2.5
Intense golden hue, clean. A bit too carbonated, in apperance.
White and fizzy foam. Too carbonated, again.
In the smell somethin stale, not fresh. Stale bread, grass.
The taste is slightly better, but not too much.
In the end, quite heavy.
Average body, malty aftertaste, again quite boring.
★
293 characters

3
/5
rDev
-0.7%
look: 3 | smell: 3 | taste: 3 | feel: 3 | overall: 3
Allgäuer Ökobier from Der HirschBrau/Privatbrauerei Höss
77
out of
100
based on
10
ratings.