Dismiss Notice
Get 12 monthly issues of BeerAdvocate magazine and save $5 when you select "auto-renew."

Subscribe now →
Dismiss Notice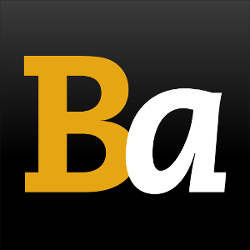 Join our email list →

And we'll send you the latest updates and offers from BeerAdvocate, because knowing is half the battle.
Allgäuer Hüttenbier
- Der HirschBrau/Privatbrauerei Höss
| | |
| --- | --- |
| Educational use only; do not reuse. | |
Reviews: 9 | Hads: 23

3
/5
rDev
-10.4%
look: 3 | smell: 3 | taste: 3 | feel: 3 | overall: 3
A clear golden beer with a settling head.
The smell is typical German, with notes of decoction and lager malt. The beer has notes of light honey and straw.
The taste is malty with a light sulfuric note. The beer is light and has some lemony yeast character.
★
260 characters

3.38
/5
rDev
+0.9%
look: 3 | smell: 3 | taste: 3.5 | feel: 3.75 | overall: 3.5
A: Clear golden color. The white head is tall, but a bit uneven. Decent lacings.
S: Rather mild smell - bready malt and some bitter hops. Faint citric notes.
T: Creamy and bready malt, rather sweet - honeylike. Bitterhops in the back.
M: Aftertaste is rather long while body is very smooth and creamy, medium full. Carbonation is medium and smooth just like the body.
O: A Dortmunder that is kind of mild in smell, while the taste is stronger and better than the smell led me to believe.
★
491 characters

3.93
/5
rDev
+17.3%
look: 3.75 | smell: 3.75 | taste: 4 | feel: 4 | overall: 4
Pours clear golden beer with normal 2-finger white head. Typical german nose: grainy, bready, semi-sweet with herbal hops. Taste is rather roundish, malty with noble hop bitter finish, some elusive tartness. Full-bodied, well carbonated. Very positive representative of deutsch export lagers.
★
292 characters

3.4
/5
rDev
+1.5%
look: 3 | smell: 3 | taste: 3.5 | feel: 3 | overall: 4
500ml bottle served in a Weizen glass.
A: Pours a clear pale yellow color forming a medium and bubbled white head. Low retention but a thin layer is quite persistent in the surface and some nice lacings are formed and left
S: Classic German Lager in the nose, very grainy, sweet malts mainly. Also very bready. Flowery hops in the end
T: Follows the nose. Slightly sweet upfront. Strong notes of sweet grains and bready Lager yeast. End is made of mild and bit citrus hops bitterness
M: Light body. Medium carbonation. Bready and grainy aftertaste
O: Good drinkability. A good German Lager which might be a pleonasm :)
★
623 characters

3.3
/5
rDev
-1.5%
look: 3 | smell: 3 | taste: 3 | feel: 4 | overall: 4
A - Pours a pale golden colour with a thumb of head with some retention and no real lacing.
S - Mild on the nose, tasted grains, sweet corn, bready malts and a hint of grassy hops.
T - Again, mild flavoured with the toasted bread and grassy hop notes dominating the palette. Hints of honey and sweet corn with a bready flavour that lingers.
M - Medium bodied, smooth and wet.
O - A tasty lager, and flavour profile fitting of the style. Glad I had the opportunity to try it, but certainly nothing mind blowing.
★
514 characters

3.65
/5
rDev
+9%
look: 3 | smell: 3 | taste: 3.5 | feel: 4.5 | overall: 4.5
The beer's faint corn-ish scent matches its brilliant yellow colour; this looks like it was picked right off the cob. The vivid colour is quite striking, especially given such superb clarity. Its head is dainty and its lacing doesn't stick, both shortcomings quickly overlooked due to an aroma rich in Pilsner malt and accented by lemony, earthy bitterness.
Dortmunders have a maltiness that I think might best be described as 'solid'. It is bold, sturdy and devilishly gratifying. Its flavor is ridiculously simple yet exceedingly rewarding; it's like it plays only one note, but it's a good note and it plays it exceedingly loudly. All this deliciousness might (poorly, unfairly) be summed up as tasting like cereal grains and corn kernels.
The key to a good Dortmund lies in the original gravity (a measure of the density of grain to water). First things first: you start with a lot of grain. And it's got to be good grain too - what distinguishes a quality German lager from a discount, clear-bottled Mexican one is the quantity of grain, yes, but also the quality (i.e., the lack of adjuncts!)
Dortmunders also employ ninja-like Noble hops that contribute a lot of crisp refreshment (and a little lemony, grassy flavor) without really ever being noticed. Same goes for the water minerals: I don't have the expertise to say if it's sulfates, carbonates, chlorides or what working behind the scenes, but whatever they are, they do a fantastic job.
Don't let the bright colour and clarity fool you - this is no light lager. Good Dortmunders, which certainly describes this, have a particular gratification that few other pale lagers (save pilsners) can usually offer. It's a style that requires no imagination - it's simply refreshing, delicious beer - and therein lies its strength. This reminded me of how good the Germans have it - we'd all be so lucky to have our everyday beer be this good.
★
1,904 characters

3.23
/5
rDev
-3.6%
look: 3.5 | smell: 3 | taste: 3.5 | feel: 2 | overall: 3.5
500 mL bottle from a gift pack; best before Feb 24 2013. Poured into a pilsener glass. The last beer in this pack was a bit of a dud, but I'm not ready to write it all off yet.
Pours a pale golden yellow colour, topped with a little over a finger of fluffy, eggshell-white head. Retention isn't great, but it hangs around for at least a minute or two before thinning into a filmy cap and collar. Decent lacing. The aroma is nothing special, but the sweet, bready malts and grassy hops at least make it a clean sniff.
The flavour is a little bland, but not unpalatable. Lots of pale malts, maybe some light biscuity, bready sweetness, with some floral, slightly noble dryness in the finish. Relatively dry aftertaste, but the malts linger into it as well as the hops. Leaves a slick feel behind on the palate, and the carbonation is kind of flat, which makes this beer feel a little slimy. Quite drinkable, and probably sessionable, but worlds away from interesting.
Final Grade: 3.23, a high C+. Hüttenbier is a passable Dortmunder, but by no means is it a particularly good one. It tastes ok, and is drinkable - but I cannot find any reasons to offer any more praise than that. DAB is cheaper, better, and available everywhere, so there is just no reason to go out of your way for this stuff. I'd drink this if it were being offered, but it's not something I'd bother to buy again. In a slightly more positive vein... if you see this for a decent price, and are in the mood for a thirst-quenching German lager, this isn't a bad choice, but I wouldn't bother seeking it out.
★
1,579 characters

3
/5
rDev
-10.4%
look: 3 | smell: 3 | taste: 3 | feel: 3 | overall: 3
A friend brought this back from Munich airport. Thanks, Mike! A clear, golden beer with a minimal, white head. Malty-sweet nose with a fine fruityness. Malty-sweet flavor, yet it feels quite dry, with fruityness and a fine bitterness. Medium body and carbonation. Slightly bitter finish. A decent beer without flaws, but a little boring.
★
337 characters

2.88
/5
rDev
-14%
look: 3 | smell: 2.5 | taste: 3 | feel: 3 | overall: 3
Brilliant golden color, with few bubbles. White and creamy foam.
In the smell, on a malty background, a hint of hop. Balanced, but quite anonymous. And a bit too light.
Again malt in the taste, and hop, with a certain dryness, too. More intense maltiness in the taste (Monaco malt?).
Average body, aftertaste starting with malty note, almost chewy, and a relatively dry finish, with good grassy hop flavours.
★
411 characters
Allgäuer Hüttenbier from Der HirschBrau/Privatbrauerei Höss
-
out of
100
based on
9
ratings.