Dismiss Notice
Dismiss Notice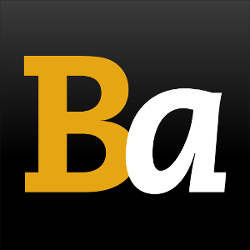 Join Our Email List →
And we'll send you the latest updates and offers from BeerAdvocate, because knowing is half the battle.
Dismiss Notice
Morpheus Extra R.A.
- Picobrouwerij Alvinne
Reviews: 9 | Hads: 16

3.82
/5
rDev
+1.1%
look: 3.75 | smell: 3.5 | taste: 4 | feel: 4 | overall: 3.75
Gold-copper liquid with an inch of big-bubbled head, lots of flecks of lees, but still a beaut. Mild basement funk, a bit of mint, cedar shavings, apricot and banana in the nose. Lots of disparate notes coming together in the flavor: a good dose of hops, considerable sourness, sweetness of apricots and tangerines, complex. Mouthfeel is substantial and feeling but cleansingly carbonated and nicely weighted.
★
409 characters

4.34
/5
rDev
+14.8%
look: 4.5 | smell: 4.25 | taste: 4.25 | feel: 4.5 | overall: 4.5
Bottle into Chimay chalice, from Het Beste Biertje in Málaga, Spain.
Appearance: Murky golden orange with 1 finger white head, some lacing
Smell: Belgian yeast, citrus, apple, pear, coriander, clove
Taste: Lot's of belgian yeast, notes of apple and pear follow the nose, earthy belgian bitterness that reminds me of La CHouffe IPA but with more herbal bitterness, and it lingers a decent amount of time. With that said, it's very well balanced.
Mouthfeel: High carbonation, medium bodied
Overall: On par with La Chouffe IPA as the best bitter belgian i've had, but this one may take the take. It was reccomended by the owner of Belgian Pub in Spain, and he was right, this is a damn good beer.
★
699 characters

3.86
/5
rDev
+2.1%
look: 3.5 | smell: 3.75 | taste: 4 | feel: 4 | overall: 3.75
The beer pours a orange color with thick head that is constantly refreshed by the abundant carbonation.
The smell is mostly just lactic acid at the first smell. Then the complexity of the beer becomes clear. There is lactic acid and some funk with hints of ripe melon and mango. The Morpheus yeast combines nicely with the malt, which is a solid malt base, with a light caramellic and bready smell.
The taste is a mild lactic acidity which add a ripe melon, lemon, lime, mango and the other Thai smelly fruit I can't remember the name. Interesting to say the least. Yet the beer is very drinkable, with tastes that are found very rare in other beers. The beer is funky, but does not go overboard on the sour or barnyard flavors. The label mentions a bitterness of 68 IBU which is a bit high considering my references, but maybe the beer's balance towards the lactic acid draws away the attention of the bitterness.
★
916 characters

3.08
/5
rDev
-18.5%
look: 3.5 | smell: 3 | taste: 3 | feel: 3.5 | overall: 3
A 330ml bottle with a BB of Sept 2012. Purchased ages ago from a Belgian webshop and stored in my garage. The info on the label seems to suggest that this beer is quite highly hopped and bitter.
Poured into a Duvel tulip. A very hazy, translucent marmalade-amber hue with good carbonation. Produces an enormous head of creamy off-white foam with fantastic retention - it fills the glass and sits on top of the beer like jelly before slowly subsiding to a thick surface layer. Aroma of fruity Belgian yeast with a tart quality and an underlying hint of caramel malt. Notes of earthy yeast, green apples, cider, mild clove and very faint citrus. A whiff of solvent/alcohol in the background.
Tastes of fruity yeast with a bone-dry finish. Notes of earthy yeast, mild caramel malt, green apples, stewed hops and a hint of clove. Slightly tart, with a solventy twang in the background and a lingering harshness. A restrained bitterness upon swallowing. Mouthfeel is very dry and tingly, with good body. Rather astringent, with an aftertaste of tart, earthy yeast and stewed hops.
Not the best beer I've had from this brewery - it tastes a bit weird. Not very pale, and the yeast profile dominates the beer. I'm unsure if the green apple note/tartness is intentional or a flaw. No aromatic hops and the bitterness is quite muted, though harsh. Flavour and aroma-wise this beer is all over the place - it's difficult to interpret the brewer's intention. It's also possible that the age of my bottle has contributed the the yeasty/un-hopped flavour. A Belgian oddity, but I'm not loving it.
★
1,586 characters

4
/5
rDev
+5.8%
look: 4 | smell: 4 | taste: 4 | feel: 4 | overall: 4
Thanks to Thirstybird for the opportunity to try this one. 750ml bottle served in my Ommegang tulip. Jan 2014 Lot 576 stamped on the cap. Pours a dull, orange-gold with a semi-hazy clarity and a rocky, cream-colored head. Head eventually settles into a soapy 1/8th inch cap. Only some residual spots of lacing are present during the tasting. Nose expresses citrus zest, tangerines and a trace of spice; perhaps coriander and clove. Taste follows nose; however, a slightly medicinal character peeks out towards the back. There's also a light, residual hoppy bitterness that gradually diminishes between quaffs. Mouthfeel is light-medium in body with an even, easy carbonation and a slightly oily quality. There's also a touch of acidity that lightly stimulates the salivary glands along the sides of the cheeks. Overall, a very easy drinking BPA - nothing really stands out per se, but really quite quaffable.
★
908 characters

3.58
/5
rDev
-5.3%
look: 4 | smell: 3.5 | taste: 3.5 | feel: 4 | overall: 3.5
330 mL bottle poured into a goblet. Thanks to Phyl21ca for this bottle!
Appearance - Dark gold, light amber hazy body. Nice white head on top. Lots of sediment at the bottom of the bottle. Nice lacing and retention, so far.
Smell - Surprisingly funky. It has a kick of sour apples as well. Not what I expected from a pale ale.
Taste - Similar to the smell, with some bitterness. It has an initial malt sweetness that is fleeting. It's got a hop fruitiness and bitterness right behind it. Then it fades to a bitterness mixed with a tart finish. Interesting, but not all that appealing.
Mouthfeel - Not as dry as I expected. Pretty light bodied for the ABV, High carbonation and a hint of alcohol.
Overall - A decent brew. Not one I'd seek out again. Different for a BPA. I find the tartness a tad intrusive.
★
811 characters

3.53
/5
rDev
-6.6%
look: 4 | smell: 3.5 | taste: 3.5 | feel: 3.5 | overall: 3.5
330ml bottle served in a TULIP glass. Enjoyed on Mar´11
Pours copper amber, foggy. Foam is dense & extended with a light lacing. Medium bubbles riding an elevator. Well carbonated. Fruity aroma. Mildy bitterness touched by a light sweetsourness below. Fruity notes of apples. Medium body & refreshing sensation. ABV doesn´t bother at all, kindy flavor. The aftertaste gets back the mildy bitterness now pretty nice sweeted.
★
425 characters

4.3
/5
rDev
+13.8%
look: 4 | smell: 4 | taste: 4.5 | feel: 4 | overall: 4.5
Picked this up at an awesome beer store outside Ghent, Dranken Geers. This one overflowed everywhere when I opened it. Cloudy orange-amber pour with tons of carbonation creating a nice big two finger head with good retention and great lacing. Big herbal, grassy, yeasty nose with a just a hint of citrus. Big, sappy, piney hops share the spotlight with a dry, slightly sour and yeasty finish. Super dry but smooth at the same time make this a very drinkable BPA. Had a really American craft brew feel to it. This was my first Alvinne experience and I can hardly wait for their Craft Beer Fest in March!
★
602 characters
3.95
/5
rDev
+4.5%
look: 4.5 | smell: 4.5 | taste: 4 | feel: 3 | overall: 3.5
Bottle: Poured a hazy light beige color ale with super huge foamy white head with great retention and some excellent lacing. Aroma of dry hops with funky yeast and light barnyard notes is a lot more powerful then I had anticipated. Taste is super dry with loads of dry European hops and very funky yeast with light barnyard notes. Body is full with limited filtration and great carbonation. Very well brewed though maybe a tad too dry for everyday drinking.
★
457 characters
Morpheus Extra R.A. from Picobrouwerij Alvinne
-
out of
100
based on
9
ratings.