Dismiss Notice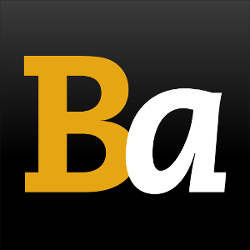 Site Performance Updates: We're aware of the nightly site outage, and working on resolving the issue.
Biolégère
| Brasserie Dupont sprl
BA SCORE
82
good
11
Reviews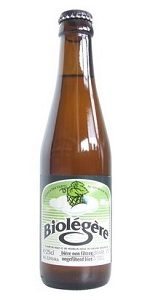 BEER INFO
Brewed by:
Brasserie Dupont sprl
Belgium
|
website
Style:
Saison / Farmhouse Ale
Alcohol by volume (ABV):
3.50%
Availability:
Year-round
Notes / Commercial Description:
No notes at this time.
Added by TheLongBeachBum on 07-29-2005
Reviews: 11 | Ratings: 26
3.49
/5
rDev
-2%
look: 4 | smell: 3.75 | taste: 3.25 | feel: 4 | overall: 3.25
250ml Bottle from Beers of Europe (£1.29):
Not a bad beer for one that comes in at a mere 3.5% abv., it certainly packs a lot in for such a low alcohol content with plenty of yeast, spice and tart grabbing your attention throughout. The beer is easy to drink and reminds to a lot of Duvel, the only thing letting it down was that the taste could definitely have been a bit stronger, were it not for that then this would have all the makings of a classic.
★
455 characters

3.83
/5
rDev
+7.6%
look: 4 | smell: 4 | taste: 3.75 | feel: 3.75 | overall: 3.75
Pours hazy golden, one finger foamy head, nice retention.
Smell hits you with Belgian spicy yeasts, clove and spicy herbs, honey, flowers, some faint barnyard funk, really spring-timey.
Starts fruity, green apple and pear, some cherry plum, faint gooseberries, lemon. Grains and green hay follow, lots of green spicy notes, like coriander, green pepper and lemongrass. Lots of floral notes too. It all rounds up to a decent hop bitterness in the finish, a bit dry, but leaving nice spiciness in the aftertaste.
Medium body and carbonation, refreshing, unfiltered.
It is indeed "légère", very green, fresh and quite tasty. Perfect for this time of the year, and a nice refresher during the day.
★
695 characters

3.94
/5
rDev
+10.7%
look: 4 | smell: 3.75 | taste: 4 | feel: 4 | overall: 4
Poured a nice copper color with a big white head that dissipated quickly and left little lacing. Nose was bready and spicy. Nice. My initial taste was of almost a caramel apple? with nice carbonation. Felt good on the tongue, not too heavy. It finished with a nice mulled spice. Over all I thought it was a very nice ale and would definitely have it again.
★
356 characters

3.8
/5
rDev
+6.7%
look: 4 | smell: 4 | taste: 3.5 | feel: 4 | overall: 4
Pour is pale yellow with tons of tight white head. Nose is big and has a fair bit of spicy yeast with a nice farmhouse funk behind. Notes of zest and herbal hop in back. Taste isn't quite as bright but still offers the spicy yeast, peppery, light grain note and assertvice heabal and floral hops finish with soft carbonation, clean and lightly bitter.
★
351 characters
3.88
/5
rDev
+9%
look: 3.5 | smell: 3 | taste: 4.5 | feel: 2.5 | overall: 4.5
Served form the 250mL bottle into a tulip at Delirium Cafe on recommendation from the bartender.
A: A hazy golden color topped with a 2.5 finger thick white head with ok retention.
S: Slightly hoppy with a bit of an apple and citrus character. Balanced by a bready note.
T: Sweet on the tongue - a lighter version of Duvel. Wow, that's unexpectedly good. Crisp green apple and a touch of honey. Very fresh tasting.
M and D: Somewhat watery, but forgivable for the alcohol content. A good very drinkable session beer.
★
523 characters
3.63
/5
rDev
+2%
look: 3.5 | smell: 3 | taste: 3.5 | feel: 4 | overall: 4.5
From State Line. A very nice yeasty mildly spicey Belgium, at a low ABV. Very drinkable. This is sometimes called the Avril. Lots and lots of drinkable foam, very nice with lunch. Beige tone, a little farm in the aroma but more or less neutral.Good mouthfeel.
★
259 characters
3.51
/5
rDev
-1.4%
look: 4.5 | smell: 3.5 | taste: 3.5 | feel: 3 | overall: 3.5
Bottle courtesy of mgermani: Poured a hazy light yellow color ale with a super large foamy head with good retention and some lacing. Aroma consists of funky yeast with what smells like some light wheat malt notes. Taste is a mix between some funky barnyard notes with an interesting Belgian malt base. While I applaud the decision to brew a light ABV saison type beer form the brewery I feel that the funk is not balanced as well as in some off their other offering and I would have also like a more prominent hops presence in this beer without going overboard. Interesting but also disappointing considering the brewery reputation and I can't understand why so many are in awe of this beer - I would take the Saison Dupont or the Moinette any day over this.
★
758 characters

3.48
/5
rDev
-2.2%
look: 4 | smell: 3.5 | taste: 3.5 | feel: 3 | overall: 3.5
Beer bottle (25cl), tasted in 2002.
Appearance : Golden color, with good white foam head.
Smell : malt, grain and spicy yeast aromas
Taste and mouthfeel : soft and yeasty in the mouth with notes of corriander.
Drinkability : a good beer (Bio) in the Belgian style Saison
★
271 characters
3.12
/5
rDev
-12.4%
look: 2.5 | smell: 3 | taste: 3.5 | feel: 2.5 | overall: 3
This beer was tasted at the 2007 Zythos fest.
The weakest beer (in alcohol strength) I tried.
Hazy, light urine yellow, go and see a doctor if you pass anything like this, no head to speak of.
The aroma was of yeast, malt and summer flowers mixed up with lemons, not normal, but not unpleasant either.
Tasted fine, slight fizz to it, citrus fruits to the fore which made it fairly sour and bitter.
Mouthfeel wasn't great, the bitterness hung around for a while, otherwise nothing much at all.
A summer, hot day beer, I would have another, but not search one out.
★
580 characters
3.73
/5
rDev
+4.8%
look: 4 | smell: 3.5 | taste: 3.5 | feel: 3.5 | overall: 4.5
Presentation: 12 ounce bottle picked up as a part of a mixed Biologique Six-Pack during a recent trip to the Dupont Brewery in Tourpes at Easter. Standard 25cl Belgo-style brown bottle sealed with a black crown cap which has a dark red 'Dupont Tourpes' shield on it. Main label is green and white with the word 'Biolégère'. Has plenty of Organic stamps of approval. Unfiltered with a listed strength of only 3.5% and a Best Before Date of 06/2007.
Appearance: Soft pale golden body with a light milky haze, underscoring the unfiltered nature of the brew. Creamy white head formed easily and the retention was throughout. Carbonation is medium in strength but the carbon dioxide seems to form larger than normal bubbles. Nice overall presentation.
Nose: Hoppy, not intensely but more of a freshly harvested hop character. Lively aromas hold some yeast and Saison background traits. Light citric rind sharpens the senses.
Taste: Fruity start, pears and apples mix with a funky yet hoppy middle. The pears, gently sprinkled with peppers and a delicate herbal trait, make an appearance again in the finish. Zesty lemon rind tickles the tongue in the middle and shortly after the swallow. Fruity overall finish with a green stained fresh hop ending. Some orange in the aftertaste.
Mouthfeel: Light bodied, but not watery. Enough resilience to give sufficient backbone to what is, after all, a low strength Pale Ale. The carbonation assists greatly but the fresh hop nature lends some pleasant feel to it.
Drinkability: Refreshing and I intensely quaffable. I could easily manage a few gallons of this one on a warm Summers day, without feeling too impaired too.
Overall: Given its relatively low strength of 3.5%, this is a surprisingly tasty and very drinkable libation. A solid hoppy Organic Pale Ale that has quality. I have never come across this one before, and probably will not see it again for some time, but I would recommend giving this one a drive round the block if you see it. Very interesting indeed.
★
2,035 characters
2.66
/5
rDev
-25.3%
look: 4 | smell: 3 | taste: 2.5 | feel: 2 | overall: 2.5
BB 04-2006. Nice head leaving laces and a golden beercolor. Frairly huge particles in it. Nose is hoppy, buttery, malty overal not 100% fresh but ok its a lightbeer. Taste is also buttery, grainy, sharp bitterness and some cheese. No this is drinkable but shurly not my taste. Moutfeel shows the emptyness of the brew and is quiet watery with not pure hopbitterness. Drinkable but rather drink half a real beer then this.
★
421 characters
Biolégère from Brasserie Dupont sprl
82
out of
100
based on
11
ratings.