Dismiss Notice
Dismiss Notice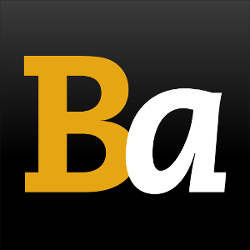 Join Our Email List →
And we'll send you the latest updates and offers from BeerAdvocate, because knowing is half the battle.
Dismiss Notice
Noël Christmas Weihnacht
- Brouwerij Verhaeghe
| | |
| --- | --- |
| Educational use only; do not reuse. | |
Reviews: 10 | Hads: 13
None found.
More User Reviews:
2.24
/5
rDev
-22.2%
look: 4 | smell: 2.5 | taste: 2 | feel: 2 | overall: 2
A strange one. Aroma is a mixture of shortbread, sweet n' sour sauce, with some lemon. Pretty nice texture, except for that slight sourness that feels a bit out of place to me. Mild, fairly pleasant, savoury. But doesn't taste quite right. I'm a fan of Verhaeghe all the way, but this is a bit thin and sweet.
★
309 characters
1.94
/5
rDev
-32.6%
look: 3 | smell: 1.5 | taste: 2 | feel: 2 | overall: 2
Bottle: Poured a bright golden color ale with a small pure white foamy head with good retention. Aroma is incredibly sweet – like if they had drop an extra bag of candi sugar – and doesn't provide me with any enjoyment. Taste is also totally sweet and gross – a bit like a cough syrup with extra glucose. Body is very average and alcohol is well hidden. Probably one of the worse Christmas Belgian that I've tried.
★
419 characters
3.49
/5
rDev
+21.2%
look: 3 | smell: 3.25 | taste: 3.5 | feel: 3.75 | overall: 3.75
Started out really bad, clear light golden color. Smell was a slight improvement, you get a little bit of sweet and then some of the classic pils odor. The taste was not decent, a little bit of sweet with an almost metallic aftertaste that I did not care for but was not overwhelming. Not completely thin on the feel like I expected from appearance. Okay, but not good.
★
373 characters

3.11
/5
rDev
+8%
look: 4 | smell: 3 | taste: 3 | feel: 3.5 | overall: 3
Appearance: deep golden color, lots of bubbles, a creamy stand of off-white foam, some lace
Aroma: fruity and clovey, a touch of banana, sweet, some malt, light hops
Flavor: slightly sweet and some tang, quite a bit of hop flavor and a ballsy bitterness, finish is semi-sweet with a peach-pit bitterness lingering far into the aftertaste, not much in the way of spices
Mouthfeel: medium body, spritzy carbonation, alcohol warmth
Overall Impression: Not too bad, but not too great either. More bitter than most Belgian ales. It is not bottle-conditioned.
★
565 characters
2.61
/5
rDev
-9.4%
look: 3.5 | smell: 2.5 | taste: 2.5 | feel: 3 | overall: 2.5
Pours in fine with a nice haed that lasts. Nice orange-golden color and quiet clear but not completely and without botle fermentation. Smell is oxidised and malty, no hops.
Taste is oxidised, porty, malty and not fresh. Hardly any bitterness left so no pleasure to finish this one and after just half a glass a pour out.
★
321 characters
1.73
/5
rDev
-39.9%
look: 2.5 | smell: 2 | taste: 1.5 | feel: 2 | overall: 1.5
Bottle, 25cl. Golden colour with small head that does not last much. Smells very sweet, I would say artificial, and maybe some fruit, a littel winey but after a little while is only a metallic or oxid aroma. Taste is again artificially sweet and very metallic. Metallic is the main aroma and taste. Dissapointing, plus I can't find any of the christmas beers features.
★
368 characters
3.28
/5
rDev
+13.9%
look: 4 | smell: 3.5 | taste: 3 | feel: 3 | overall: 3.5
BBD 12/04/07
Pours 15% head into a caracole glass. Moderately hoppy spicy odor. As noted in other reviews, no sediment at all, filtered (pasteurized?) beer.
Taste is pleasant malty carbonated beer, some slight metallic aspect. This beer came recently from belgium and tastes fairly fresh, as far as that goes. There are hops in the nose but not nearly as much in the mouth. The alcohol is not notable in the taste.
Aftertaste is mildly malty, even a hint of roast but just barely. This brewery makes some excellent flemish sour products and I am somewhat surprised to find such a mediocre yellow beer in their portfolio. One to try if you are bored or a collector, otherwise a thousand things to try first.
★
716 characters

2.69
/5
rDev
-6.6%
look: 3.25 | smell: 2.25 | taste: 2.75 | feel: 3 | overall: 2.75
Pours a clear deep straw producing almost 2 fingers of, finely bubbled, somewhat lasting, white head that leaves no lace above the surface collar. Lots of carbonation bubbles continuing to rise long after the pour. Aroma is sweet pale malt, fruity, cloves, with hints of banana, white wine, Belgian yeast must & faintly hoppy. There are metallic, oxidized & skunked off hints as well. Taste is nicer with sweet, fruity, crisp biscuit/cracker malt, grass, light lemon notes & a hint of clove but the banana of the nose is not detectable & unfortunately there is a hint of skunkiness. Finishes off with skunk & metallic hints that last into the lightly malty, sour fruit aftertaste. Mouthfeel is medium bodied with active moderate-high carbonation, alcohol warmth, peppery prickle, wet up front with a dry finish & a dry, astringent aftertaste. Overall a little off & something is not quiteright in both the nose and the mouth.
★
925 characters

3.29
/5
rDev
+14.2%
look: 3 | smell: 2.75 | taste: 3.5 | feel: 3.5 | overall: 3.5

3.65
/5
rDev
+26.7%
look: 4 | smell: 4 | taste: 3.5 | feel: 3.5 | overall: 3.5
The foam is compact and creamy, the colour is gold and clear. Fresh and pleasant flavour, with notes of citrus ftuits (orange and citron), cane sugar. The taste is a little different, and it could surprise, at the first sip. Anyway this beer is no resoluted and characterized, even if it is quite plesant.The aftertaste is sweet, and the body is scarce.
★
353 characters

3.52
/5
rDev
+22.2%
look: 3.75 | smell: 3.5 | taste: 3.5 | feel: 3.5 | overall: 3.5
Pours a clean transparent pilsner like yellow. Smell is very reminiscent of Stella Artois, taste is also pilsner like with a slightly higher bitterness from the hops, a bit metallic. Nothing in this beer is true to the Christmas style ale nor a Belgian strong pale ale. Overall, a huge disappointment for a beer that comes from the brewery that makes Duchesse de Bourgogne.
★
373 characters

2.79
/5
rDev
-3.1%
look: 3.5 | smell: 2.5 | taste: 2.75 | feel: 3.25 | overall: 2.75
Smells like Heineken. Tastes like Stella. It's unusual for an Xmas beer.
72 characters
Noël Christmas Weihnacht from Brouwerij Verhaeghe
75
out of
100
based on
10
ratings.