Dismiss Notice
Dismiss Notice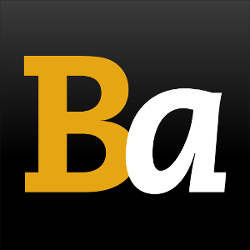 Join Our Email List →
And we'll send you the latest updates and offers from BeerAdvocate, because knowing is half the battle.
Dismiss Notice
Köstritzer Pale Ale
- Köstritzer Schwarzbierbrauerei GmbH & Co.
| | |
| --- | --- |
| Educational use only; do not reuse. | |
Reviews: 4 | Hads: 13
Reviews by clarknova:

4.49
/5
rDev
+8.2%
look: 4.75 | smell: 4.5 | taste: 4.5 | feel: 4.25 | overall: 4.5
More User Reviews:

4.42
/5
rDev
+6.5%
look: 4.5 | smell: 3.75 | taste: 4.75 | feel: 4.5 | overall: 4.5
Surprisingly, for a German Fernsehbier company (Kostritzer belongs to the Bitburger Gruppe) the Pale Ale's ingredients are listed on the box above and on the bottle.
Ingredients: Pils, Münchner and Caramel malts, Citra, Delta, Hallertauer Blanc, Galaxy and Calypso, and of course water and yeast. Impressive list of malts and hops, and it's clear from the malts that this beer is more in a German direction. I've never heard of Hallertauer Blanc or Calypso, so I'll have to do some research later to find out more about them.
Anyway, maybe by listing the ingredients, they're trying to give themselves street cred for being a Craft Brewer.
Appearance: The influence of Münchner and Caramel malts are obvious in the color = very deep amber with hints of red, which would the perfect color for a Märzen, which from the malt bill is what it looks like. It's sitting under a huge white head that takes more than 10 minutes to get the liquid level, snow white and fine bubbles. Nice looking beer.
Aroma: Mmm, nice. Typical Citra smell! I get grapefruit, mango, a little pine, caramel and a hint of Pils malts, but it's not as strong as I'd hoped. The aroma is stuck deep in the glass and I really have to breathe super deep to get it out. Though the aroma is wonderful, being weak is a sign maybe it wasn't dry hopped much or enough or long enough.
Flavor:
Front: lots of tartness and some decent bitterness, not a Noble Hop, but more a Cali bitterness, heavy on the tongue. I also get a deep dark fruity flavor, almost a burnt caramel flavor, that's near mango but not as sweet.
Mid: Lots of bitterness here and the same fruitiness combined with tartness. On the sides, you could imagine you're drinking a Märzen if you ignore the hefty bitterness.
Back: more of the same, and very flavorful. The hops are present in the fruitiness, a little pine, mango, but also lots and lots of caramel and some Pils malt hiding inside there, too. This is a good beer.
Aftertaste: Mosty bitterness, very earthy.
Mouthfeel: Nice and thick the way you'd expect a well made German beer to be. It feel more like a German than a British or American beer, for there's no dryness or thinness to make the beer anything less than a nice German süffig Gemütlichkeit feeling. You don't feel the higher alcohol *6.4% at all in the mouth, but you feel it later when you've finished the bottle.
Overall: This is a very good beer! Except for the aroma, I would give this beer across the board 4.6. It's a wonderful cross between a Märzen, a Pale ale, and an IPA, but a really wonderfully malty one with lots of caramel and sweet qualities, but also the weighty bitterness and fruity elements you'd expect in an IPA. It's neither overly bitter nor over fruity, nor overly sweet caramelly, yet it feels like there's a lot of each of these elements swimming together to mix for a heavenly balanced beer. Like I said before, without the demerits for a weak aroma, it's a 4.6, but with that weakness taken into account, it's only a 4.3.
★
3,018 characters
4.19
/5
rDev
+1%
look: 3.75 | smell: 4 | taste: 4.25 | feel: 4.5 | overall: 4.25
S:
-lemon,orange,grapefruit,mango
T:
-Follows the nose
-medium bitterniss
O:
You won't believe it but this is a damn good IPA by a german macro brewery
★
151 characters
4.19
/5
rDev
+1%
look: 4.25 | smell: 4.5 | taste: 4 | feel: 4 | overall: 4.25
The pour features a reddish amber color with a touch of haze. The head, while small, lasts forever. It leaves some substantial spotty lace.
Smooth pale to crystal malt smell. Very attractive without a lot of hop. Creamy with a bit of caramel. A little bit sweet.
The flavor is a nice blend of toasted grains and sweet cream. The hop, althoug subtle, is an important contributor to the overall flavor. The finish is a decent blend of the two competing elements of malt and hop. The malt wins out with a smooth, very creamy finish.
★
532 characters
3.54
/5
rDev
-14.7%
look: 3.5 | smell: 4.5 | taste: 3 | feel: 3.5 | overall: 3.5

3.94
/5
rDev
-5.1%
look: 4 | smell: 3.75 | taste: 4 | feel: 4 | overall: 4
A: Amber, slightly hazy, medium tanned head, decent retention, some lacing.
S: Initially there wasn't much to report, as the beer warmed hints of citrus and farmyard funk came through.
T: Sour dough, rye, apple, some pilsner freshness, notes of charcoal, Maris Otter style malt, there was a lingering bitter finish.
M: Light to medium body, minimal carbonation, pleasant.
O: Really nice mixture of an English style pale ale/Bitter/ESB, German Pilsner and American IPA, big German brewers can make craft style beers worth drinking.
★
540 characters
3.76
/5
rDev
-9.4%
look: 4.25 | smell: 3.75 | taste: 3.5 | feel: 4 | overall: 4



3.62
/5
rDev
-12.8%
look: 3.75 | smell: 3.5 | taste: 3.75 | feel: 3.5 | overall: 3.5
Köstritzer Pale Ale from Köstritzer Schwarzbierbrauerei GmbH & Co.
-
out of
100
based on
4
ratings.