Dismiss Notice
Dismiss Notice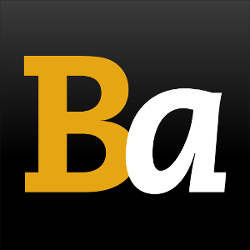 Join Our Email List →
And we'll send you the latest updates and offers from BeerAdvocate, because knowing is half the battle.
Dismiss Notice
Nut Brown Ale
- Ithaca Beer Company

Educational use only; do not reuse.

Brewed by:
Ithaca Beer Company
New York, United States

Style | ABV
English Brown Ale | 5.40% ABV

Availability: Year-round

Notes & Commercial Description:
Beer added by: BeerAdvocate on 10-18-2001

The rich mahogany hue of the Nut Brown is the first thing you will notice. You'll find subtle hints of both chocolate & coffee. We delicately blend chocolate & caramel malts with four others to make this flavorful, easy drinking beer. The malt character will appeal to those looking for a moderate dark ale, but the smoothness is what will surprise all.
Reviews: 211 | Hads: 429

4.3
/5
rDev
+18.5%
look: 4 | smell: 4 | taste: 4.5 | feel: 4 | overall: 4.5
Poured in to pint glass
A - Medium brown colour that was ever-so-slightly translucent. Small amount of light brown head.
S - Hazelnut and sweet caramel with some toffee. A very robust nose.
T - A generous but not overwhelming nut flavour with some sweet caramel. I've been disappointed by many nut brown ales that barely had a discernible nut flavour, and this certainly does not fall in to that category.
M - Light body with some chew.
D - An excellent example of this style. Will definitely buy this one again.
★
519 characters

4.3
/5
rDev
+18.5%
look: 4 | smell: 4 | taste: 4.5 | feel: 4 | overall: 4.5
Pours a brown color with a a short light caramel colored head. The aroma is of sweet caramel and some nut flavors. The taste is just that. A sweet malty base with tones of caramel and some nice nut flavoring. It is has a nice smooth feel and it isn't over or under carbonated. I could drink alot of these if I were so inclined which makes this beer pretty drinkable.
★
366 characters
4.32
/5
rDev
+19%
look: 4 | smell: 4.5 | taste: 5 | feel: 4 | overall: 3
Wow! This is a dessert beer if I ever saw one! It is like eating a bar of chocolate.
This beer is just pure, unadulterated chocolate. So much, so so much. There is a nice pinch of toffee with it, and a little bit of walnut and hazelnut. I dig that. The carbonation is faint enough to bring out the beer's natural sweetness while still ensuring your tongue gets that wonderful tingle.
As the beer warms, a nice light fruitiness starts to come out. I'm thinking sweet cherries. At this point, the beer is like a liquid Schwarzwald torte. Really impressive.
Wow.
Really pretty mindblowing. If they serve this on cask, I'd love to have it. But as it is, the beer is simply fantastic. I don't think I could have more than one in a single sitting -- the beer is too rich for that, but wow.
Who says you need to be big to bring on the flavor? This beer is more flavorfull than some impy stouts I've had. Good stuff.
★
915 characters

4.32
/5
rDev
+19%
look: 4 | smell: 4.5 | taste: 4.5 | feel: 4 | overall: 4
Excellent, excellent, excelllent english brown ale! Pours a beautiful dark brown color with a thin foamy head. Considerable lacing on the glass. Taste is beautiful, with a chocolate, mocha coffee dominance. Sweet and JUST enough of a bitter kick to it. Can't say enough good things about this one.
★
297 characters
4.41
/5
rDev
+21.5%
look: 3 | smell: 4.5 | taste: 4.5 | feel: 4.5 | overall: 4.5
12 oz bottle poured into a pilsner - fridge - best by dec. 2009
Appearance: Pours a brown color, transparent, with orange edges and 2.5" light tan head. It shows good retention, with it's pancake-like bubbles. Very little lace.
Smell: Strong oatmeal/wheatena/brown sugar aroma is deep and roasted. Pecan, walnut, split hardwood, almond and even some dried pipe tobacco. Nice.
Taste: Roasted flavor of corn flakes, golden grahams and freshly made granola. Almond and walnut oils truly are silky and mouth-coating. A roasty/hoppy bitterness dries out the finish. This is an excellent flavor for a brown ale.
Mouthfeel: Butty, roasty, malty flavors reside within a medium body, with a perfect sugar content. Smooth, with a little bit of carbonation.
Drinkability: I really, really like this beer. The malty and roasted flavors make this an excellent drinker with plenty of flavor. I will seek this out again.
★
910 characters
4.42
/5
rDev
+21.8%
look: 4 | smell: 4.5 | taste: 4.5 | feel: 4 | overall: 4.5
Appearance: I poured this rich dark mahogany beer, with creamy mocha colored head into an Ithaca Beer Co. pint glass. It looks like it has some body, and is rich and almost opaque, but still lets some light through. Very inviting on this cold night
Smell: Rich and inviting roasted malts, with a smooth coffee hint, and a little yeast. Opens up to some earthy chocolate and slightest heat.
Taste: Smooth, nutty and earthy, with a drying espresso finish balanced by a malty sweetness. Very complex; one of my favorites!
Mouthfeel: Light and smooth, which is nice because it still maintains a hefty flavor. It is much like a light, airy, whipped dessert after dinner can still have a full flavor.
Drinkability: Medium to high. This has some weight and ingredients that make it a but heavier, but one goes down very smooth.
★
824 characters
4.47
/5
rDev
+23.1%
look: 4 | smell: 4.5 | taste: 4.5 | feel: 4.5 | overall: 4.5
From the brewery's tap to my growler, into the car for five minutes, and then into me.
A deep, clear brown with hints of red around the edges. Pours an even head that quickly fades. Aroma is of sugar-coated peanuts and brazil nuts, with a confident hop overtone (northdown and fuggle).
Taste is very smooth, malty and sweet, almost a bit over-sweet (but still delicious, and I don't really have a sweet tooth at all). Slightly nutty (there go the brazil nuts again). The taste brings to mind the color of mahogany wood, if that makes any sense. It finishes cleanly, with a nice hop end that asks you to take another sip without being overbearing.
This is a perfect session beer, especially if you're looking for something more malty on a given day. Drinkable by the growler. Would be perfect to take out to a tailgate before a college football game (or heck, if you can get it in, while you watch the game).
Definately my favorite offering from the brewery, and one that I like more and more each time I drink it. The definition of a solid, dependable ale.
I should note, I've heard this is not nearly as good in the bottle as it is on tap. Since I live 5 minutes from the brewery, I've only ever had this on-tap. I will buy a bottle soon and do another review for that, so that I may address these questions.
★
1,324 characters
4.49
/5
rDev
+23.7%
look: 3.5 | smell: 4.5 | taste: 5 | feel: 4 | overall: 4
12oz bottle
I drank this about 2 weeks ago and after seeing that it was not rated a 4+ I felt compelled to write my own review.
Very tasty beer had one with my steak dinner and man did it add a lot to my meal. Dark coffee color, can not remember exactly but I do not recall head or lace.
Smell was a bit nuttier than I thought it was going to be. Could also pick up coffee and coco a bit sweeter than I thought.
Taste was very good. I wouldn't call it complex because my mouth was over taken by nut, the coffee to me was not as heavy as most porters. Roasted nut could sum this up for me.
Also was a bit lighter on the tounge that most porters. Very drinkable, great with flame cooked meat.
★
706 characters
4.5
/5
rDev
+24%
look: 4.5 | smell: 4.5 | taste: 4.5 | feel: 4.5 | overall: 4.5
Poured from growler into newly purchased Ithaca Brewing Company pint glass.
A-Clear, deep brown/ruby red in color. Not too much of a head to speak off. A very small ring out the outer edge that leaves spotty lacing.
S-Mostly of burnt sugars, caramel, and a nutty flavor. Faint aromas of toasted grains and I'm detecting a slight yeast flavor.
T/M-Very good. Very similar to the smell. Finishes with a great smoky, nut flavor. Has a great creamy mouthfeel that makes this beer very smooth.
Overall, this is on of my favorite beers from one of my favorite NY breweries. This one is great. Pick it up in any form, you'll enjoy it.
Also, if you are ever up in Ithaca, go visit the brewery. They have free on-tap samples, good homebrew supplies, cool T-shirts, and some cool guys working there.
Enjoy...
★
804 characters

4.52
/5
rDev
+24.5%
look: 4 | smell: 4.5 | taste: 4.5 | feel: 4 | overall: 5
(Served in an American pint glass)
best before April (it was)
A- This beer has a hazy glowing brown body with a sticky light beige head that last a good bit and a gentle carbonation of tiny bubbles gliding to the surface.
S- The nutty toasted malt aroma has just the slightest hint of coffee roasted malt and a nice dry caramel malt nose in the finish.
T- This beer has a rich nutty dark toasted malt flavor with a touch of roasted malt blended in with some dark biscuit toasted notes also in there. The finish is a dry crisp finish with just a touch of grainy tartness which does not linger.
M- This beer has a medium-light mouthfeel with a fizz that is just a bit to strong and scrubs away the finish.
O- This is a wonderful beer that really captures the nut brown malts and has so much depth that it makes me want to drink more and more. Great session beer and I can't imagine this on cask but I would love to try it. It seems like the bottle was gone before I even realized it.
★
989 characters
4.58
/5
rDev
+26.2%
look: 4.5 | smell: 4 | taste: 5 | feel: 4.5 | overall: 4.5
Poured from a 12oz. bottle into a tall frozen beer glass. Great 1 inch head, decent lacing.
A - Very dark brown - blackish look to it.
S - Smells awesomely like malt-chocolate, gives you a great preparation for what is to come when you take the first sip.
T - Wow. Great amounts of malt, caramel and chocolate to it. This yells premium brown ale.
M - Such a great smooth flavor to it, not too much carbonation...very light. Nice medium body to the taste of malts. Very balanced.
O - Fantastic beer. I'm a stout/porter lover, and this is right up my ally. Nut brown from Ithaca is a beer I will absolutely buy again.
★
621 characters
Nut Brown Ale from Ithaca Beer Company
82
out of
100
based on
211
ratings.