Dismiss Notice
Get 12 monthly issues of BeerAdvocate magazine and save $5 when you select "auto-renew."

Subscribe now →
Dismiss Notice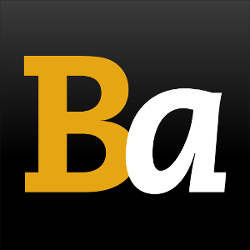 Join our email list →

And we'll send you the latest updates and offers from BeerAdvocate, because knowing is half the battle.
Seeweisse
- Brauerei Max Leibinger GmbH
| | |
| --- | --- |
| Educational use only; do not reuse. | |
Reviews: 12 | Hads: 37

3.93
/5
rDev
+14.9%
look: 4 | smell: 4 | taste: 4 | feel: 3.75 | overall: 3.75
L - pours golden hazy body. Thick white creamy head that dissipates after a few minutes
S - banana, clove, citrus
T - same as the smell but the banana is really strong
F - a little more carbonated than what I like for a hefe but still pretty smooth
O - this is an ok hefe. There's just so many other here's out there to drink that are better
★
341 characters
3.38
/5
rDev
-1.2%
look: 4 | smell: 3.5 | taste: 3.25 | feel: 3.5 | overall: 3.25
Poured into a Weizen glass.
Appearance : Pours a tall, fluffy 4 finger head and stays stable at 3 fingers. Lacing is left in pillars on the sides of the glass. The body is mostly transparent, with only a 5% haze, and is pale golden straw colored.
Smell : Cinnamon, banana, egg whites, orange, and orange muffin. Could be stronger as it's a fairly weak beer to nose.
Taste : Something is off, here. Fruit but the fruit is rotten. A slight musty damp straw flavor, mixed with sticks of bubble gum. Finale is mushy/black banana, stale cigarette.
Feel : Unsubstantial. Light bodied, only partially creamy, and ends with a faint dry bite. All of this is subdued and leans more on the side of water than beer.
Overall : It has not taken long for me to develop an opinion of this beer. A substandard Hefeweizen with almost no redeeming qualities. Tastes like a big fat NOPE.
★
875 characters

3.34
/5
rDev
-2.3%
look: 3.5 | smell: 3.25 | taste: 3.25 | feel: 3.5 | overall: 3.5
Appearance: A massive, dense white head presents atop a hazy, egg-yolk yellow body. Thin, broken lacing adorns the glass walls. There is a bit of sediment on rousing the bottle for the final pour. The carbonation is slight and slow-rising.
Aroma: Dense wheat dominates the aroma, although there is ripe understated banana and citrus rind. Persistent sampling of the aroma yields some faint cloves and vanilla.
Taste: Begins with prominent spicy wheat, soon followed by faint hints of ripe bananas. Later in the taste, a little clove flavor presents. Late in the taste, there are hints of dark caramel. Finishes with a lingering, mild toastiness, and a hint of sweetness. There is a flourish of grassy hops at the close.
Mouth feel: Soft, pleasant, and full.
Drinkability/notes: Nice enough, its a hard style to compete in, with the likes of Weihenstephaner Hefeweissbier, but its not bad at all.
Presentation: Packaged in a Euro-style 330 ml (eleven point two ounce) brown glass longneck bottle with a pry-off crown, served in a New Belgium Brewing chalice.
★
1,063 characters
3.42
/5
rDev 0%
look: 3.75 | smell: 3.5 | taste: 3.25 | feel: 3.5 | overall: 3.5
Appearance: almost crystal clear light gold. Nice rocky white head.
Aroma/Flavor: Caramel apple, and some clove... More banana comes through on the palate. But still way way too much caramel flavor. Incredible how they managed to pack it in to a beer so light. That's not a good thing.
Mouthfeel: Medium+ body, again, residual sugar bomb.
★
343 characters

4.01
/5
rDev
+17.3%
look: 3.75 | smell: 4 | taste: 4 | feel: 3.75 | overall: 4.25
Brauerei Max Leibinger "Seeweisse"
11.2 oz. brown glass bottle, "Best Before End: 004 L 41 FL."
$1.99 @ Total Wine & More #901, Tampa, FL
Interesting beer. It has all of the attributes of a standard Bavarian hefeweizen, but there's also an unusual piney note, as well as a unique fruitiness that includes orange/tangerine, lemon, apple, mild banana and something a bit more tropical that I can't quite put my finger on. The malt has a doughy sweetness to it, readily balanced by the slightly tart side. It's accessible, charming, and unique.
★
542 characters
3.06
/5
rDev
-10.5%
look: 3 | smell: 3.25 | taste: 3 | feel: 3 | overall: 3
Poured into a goblet, all I had. The bottle is pretty cool. Apparently brewed in Ravensburg, Germany. It's nice to taste a beer not brewed in the States for a change.
A - Foggy, hazy golden orange hue with a creamy white finger thick head which settled down to a fluffy thin line. Little lacing which disappears as you drink.
S - Smells quite similar to others hefes I've tried. Wheat and orange peel is what I pickup immediately. Very slight pine notes woven into the wheat and citrus.
T - It has a wheat flavor accompanied with a sourness that comes in right after the swallow. The beer is moderately sweet as well and I can faintly taste some hops.
M - Medium carbonation with a light-medium body and leaves the mouth dry at the finish. Feels like a typical hefeweizen.
O - This was a completely random pick at total-wine and I'll say its decent. I'd try it on tap if I found a bar that had it. Other than that I probably won't pick up another bottle of it because there are better hefes in my opinion, like sierra nevada's. Although I'd venture to say that if you like hefewiezens you won't find this one bad.
★
1,122 characters

3.54
/5
rDev
+3.5%
look: 3.75 | smell: 3.5 | taste: 3.5 | feel: 3.75 | overall: 3.5
A - A very dirty unfiltered hefe quite a good 1/2 inch of head that settles to just a 1/4 lace ring.
S - Smells of crusty bread, wheat goodness, and sourdough but little spices or lemon.
T - Well it's rather clean, a touch sour with mostly bready malts and wheat base. Little pronounced spice and lemon/orange zest makes it kind of boring.
M - Light to medium easy enough to drink.
Overall I can't knock it too hard its an average hefe with some spices and wheat. Easy enough to pound but not worth seeking again.
★
514 characters
3.77
/5
rDev
+10.2%
look: 4.5 | smell: 3.75 | taste: 3.5 | feel: 4 | overall: 4
LOOK: Hazed , creamy dark golden color.
SMELL: Yeast, straw, clove and hay upfront giving a very musty Hefeweizen aroma. Crusty breads and perhaps a faint suggestion of smoke from the malts.
TASTE: Bready, doughy malt and a restrained tea like hop that provides a solid balancing bitterness. A bit of bubblegum. Has a cotton candy and clove like aftertaste. Creamy malts, light roasted touches. Some toast rounds out the finish.
FEEL: Medium bodied, solid carbonation, very rich feel. Good beverage.
OVERALL: An above average hefe. I enjoyed the different aspects of this beer. The appearance, aroma, flavor and feel of this hefe are all spot on. Reach for this if you want an affordable option, right from the source.
★
723 characters

3.74
/5
rDev
+9.4%
look: 3.5 | smell: 3.75 | taste: 3.75 | feel: 3.75 | overall: 3.75
Super cloudy. I did well by swirling in almost all of the yeast cake at the bottom of the bottle. Head stands tall at two fingers and receding at a snail's pace. Ochre color, leaning toward light brown. Yeah, the muck is all in.
Picking up a lot of banana and banana skins in the nose. Whiffs include lots of rustic wheat breads and some clove. Slight orange and bubble gum. Can I describe the malts as 'dank'? Yeasty aromas have all sorts of gunky esters and big breadiness. Not as showy from a distance. In other words, it's not the biggest nose, but it's solid.
Banana fell out a bit. It's here, but wheat breadiness and clove dominate the taste. A lot of malty breadiness; almost too malty for a hefe. A bit of orange and ripe banana and a hint of caramel syrup. Don't get me wrong, it's not really sweet or anything. Tastes drier than it smells. Backend prickle of spice, but it's a random assortment. Perhaps, peppery more than anything else. Flavor is decent.
Body has that hefe girth that I love, and the carbonation doesn't interfere. Just a light, but diffused, bubble that finishes with tightness. Just short of creamy, and I mean that in the best possible way. This beer has a bit to offer.
No harm, no foul. And, why the bad reviews? Did I get the 'good batch'? This hefe delivers. A true German wheat that doesn't sacrifice wheatiness for yeasty esters. Have you had this one? It's far from bad.
★
1,413 characters

3.37
/5
rDev
-1.5%
look: 3.5 | smell: 3.25 | taste: 3.25 | feel: 3.25 | overall: 3.75
Attractive yellow amber brew in the glass with a big sudsy foam. Some bubbly mouthfeel at first. Modest wheat flavors but not at all spicy. A hint of citrus in the nose, which is pleasant. Surprisingly delicate, like Morte Subite without the fruit.
This tastes less like a Hefeweizen than a lot of others. Not much of the German ester flavors. Lemony yet warm toned. Really sudsy but coarse bubbles. It's a likable quaff but not very interesting. From the 12 oz bottle bought at AJ's Fine Foods in Phoenix.
★
507 characters

2.56
/5
rDev
-25.1%
look: 4 | smell: 3 | taste: 2 | feel: 3 | overall: 2.5
It tastes like a typical wheat beer. It's slightly on the bitter side for my tastes. It has a foggy and saturated appearance. The bitterness hits your tongue not only on the back sides, but it wraps around the back of your tongue as well, without touching.
The wheat has a nice taste to it, but the bitterness is just too rubbery to make it worth drinking.
★
357 characters

2.94
/5
rDev
-14%
look: 4 | smell: 2.5 | taste: 3 | feel: 3 | overall: 3
Bottle from a local shop. I am shocked this isnt in the system, i have never heard of it, but the bottle seems to have been around, as it is the typical german recycled bottle, beat up around the neck and bottom. Adds a nice distinguished look.
Pours a light cloudy dark mustard color with about 3-4 fingers of head. Lacing is nice, as the head slowly, and I mean slowly dissipates.
Smell is hay, wheat and the typical hefe yeast... but lighter than normal.
Taste is the same, a lighter hefe with wheat, a bit of hay, and some mild breadiness. It is light on the palate as well. This is just a basic average to below average hefe import from germany. nothing special about it. But hey, it was like 3 bucks.
★
709 characters
Seeweisse from Brauerei Max Leibinger GmbH
81
out of
100
based on
12
ratings.