Dismiss Notice
Get 12 monthly issues of BeerAdvocate magazine and save $5 when you select "auto-renew."

Subscribe now →
Dismiss Notice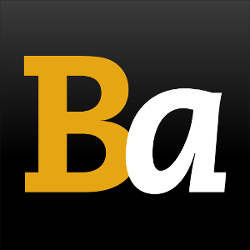 Join our email list →

And we'll send you the latest updates and offers from BeerAdvocate, because knowing is half the battle.
Lucky S.O.B.
- Flying Dog Brewery
| | |
| --- | --- |
| Educational use only; do not reuse. | |
Reviews: 34 | Hads: 202

3.89
/5
rDev
+8.4%
look: 3.25 | smell: 3.5 | taste: 4 | feel: 4 | overall: 4.25
Poured from a 12oz. bottle into a standard pint glass.
Clear amber in color, with a nice two-inch head of off-white foam.
Aroma-Toasted malt, herbal hop note
Taste-Toasted malt, nice little kiss of hops, tangy spiciness(could this be the 4-leaf clovers that supposedly used in the brewing of this beer?) Who knows? That being said this ia a pleasant, drinkable Irish Red.
★
371 characters

3.66
/5
rDev
+1.9%
look: 4 | smell: 3.5 | taste: 3.75 | feel: 3.75 | overall: 3.5
Clean. That's the word that struck me about this one. Complete clarity visually. Clean flavor profile. Might strike some as thin. Slick sweetness with a lot of malt presence, but nothing too out there. Easy to drink. Not really all that inspiring, but a nice enough beer.
★
271 characters

3.85
/5
rDev
+7.2%
look: 4.25 | smell: 3 | taste: 4 | feel: 4.25 | overall: 4.25
Pours an nice red amber and very clear pour with 1 finger head. Slightly fizzy and decent retention.
Smell - some malt and some metallic scents. Not off-putting but not the best.
Taste - Very mild and sessionable beer from Flying Dog whom is known for some harshness. Slightly sweet caramel and malty start with a crisp dry finish and slight hop bite, but very balanced. Good Irish Red style.
Mouthfeel is very respectable for the style.
Overall - Irish Red Ales usually aren't my favorite style, but this one is pleasant and an easy flavorful drinker. Recommended for a sampling by all.
★
591 characters

4.21
/5
rDev
+17.3%
look: 4 | smell: 4.25 | taste: 4.25 | feel: 4 | overall: 4.25
12oz bottle poured into a pilsner glass.
Appearance
Reddish amber with half a finger of white head that dissipates quickly. Excellent clarity and moderate carbonation.
Nose
Toasted bread, toffee and caramel. Hints of brown sugar and cocoa.
Taste
Toasted bread and biscuits. Toffee, caramel and dark candy sugars. Dusted cocoa, brown sugar and hazelnut. Light touches of honeydew and underlying noble grassiness. Has a really clean yeast character.
Mouthfeel
Medium bodied, crisp, clean and refreshing.
Overall
This has really surpassed my expectations. As a beer touting that it's brewed with 4-leaf clovers, I was a little skeptical. Forget the clovers, this is a damn good Irish Red!
★
690 characters

3.52
/5
rDev
-1.9%
look: 4.5 | smell: 3 | taste: 3.5 | feel: 3.75 | overall: 3.75
Serving Type - Bottle
Appearance - Ruby red with a burnt tan tint. Nice foamy 3 inch head and plenty of sticky lacing.
Smell - Pale malts, very mild, maybe a little herbel butter note, earthy, cloves. Not much hop or sugar presence.
Taste - AS expected, big malt up front,toffee, caramel along with some clover flavor. Herbal and earthy, along with some fruits and a little sugar at the finish. Reminds me alot of a english pale ale.
Mouthfeel - Malts pretty much coat tounge and palate with buttery, toffee and caramel flavors. Some fruits and a little sugar sweeten tounge up. Finish is malty and a little dry.
Overall - Decent, a little weak but for a 5.5% beer, it drinks well and has enough flavor to enjoy. A little more hop kick would work really well with the clover, leafy flavors. Still good, a nice beer to drink a few off at one sitting.
★
854 characters

3.5
/5
rDev
-2.5%
look: 3.5 | smell: 3.5 | taste: 3.5 | feel: 3.5 | overall: 3.5
Ba Review #257
Served On: 2/23/2013
Glassware: Tumbler Pint
Labeled ABV: 5.5%
Date/ Code: 2013 Release
This was a 12oz bottle from a sixer found at Evergreen Liquors in Frederick.
Look: Very clear copper with a vortex of carbonation bubbles blasting up from the bottom. Head was a minimal coating of white film.
Smell: Big malts with not much of a hop profile. The aroma was similar to an English Pale Ale of sorts.
Taste: Started off with notes of spicy wet hay and a faint herbal hop, but quickly morphed into a dry lagery biscuit. Finish was more of the biscuit. I did start to notice some fruity notes after the beer warmed up a bit.
Not a bad Irish Red. The malt bill was certainly showcased here. I can't really speak to the clover though. I guess it's definitely a novel marketing concept.
★
803 characters

4.08
/5
rDev
+13.6%
look: 4 | smell: 3.5 | taste: 4.5 | feel: 4 | overall: 4
Real clover in the boil, really cool. I didn't get any clover (not that i'd be able to identify the taste of clover) from the beer but interesting for sure. Beer poured a nice deep reddish hue and super clean / clear. Really nice tight 2 finger head that remained for the entire drink. The first sip was really nice and smooth nothing overpowering anything else. The malt and hops played nicely with each other. I could drink this all day. Really nice carbonation and medium bodied.
★
482 characters

3.55
/5
rDev
-1.1%
look: 3.5 | smell: 3.5 | taste: 3.5 | feel: 4 | overall: 3.5
On tap @ Kloby's Smokehouse (Laurel, MD) on 3/17/12. Served in a pint glass.
Pours a clear copper, topped with a near finger of bright-white foamy head. This retains with a smooth creaminess that rings the sides of the glass with sticky lacing. The aroma smells fresh and leafy, with a good bit of buttered cracker pushing through, while sweeter toffee notes pull up the back.
The taste has a crisp green bite to it that is set against a smooth feeling malt backbone of caramel and buttered toast. This finishes with a light leafy bitterness that lingers some. The mouthfeel is medium bodied, with a softer feel up front that then firms up nicely on the tongue with a smooth crispness. This is easy drinking.
This wasn't anything too earth shattering for an Irish Red Ale but it's flavorful enough with a nice crisp bite to it that keeps this quenching on the palate. This was a good one to pair up with some barbecue here.
★
935 characters

3.5
/5
rDev
-2.5%
look: 3.5 | smell: 3.5 | taste: 3.5 | feel: 3.5 | overall: 3.5
First had: on tap at TJ's, Paoli, PA
Labeled as an Irish red brewed with four-leaf clovers. I don't really know if there is a flavor from four-leaf clovers and/or if it really came out in the beer. But also, if true, it must've been a pain in the ass collecting all those damn things in a quantity substantial enough for brewing. Unless they just tossed in a few for good luck, which seems more likely when you think about it. But anyway.
Decent beer here. Poured a clear golden brown with a fluffy white head that receded to a ringlet and left some nice lacing on the glass. Not really a deep red color or darker amber like other beers of the style. Light aroma of toasted malts, grains, caramel. The taste followed the aroma, lightly toasted, malty, light caramel, cereal grains. Light body, easily drinkable and enjoyable. Nothing extraordinary here, but quite sessionable overall.
★
890 characters
Lucky S.O.B. from Flying Dog Brewery
82
out of
100
based on
34
ratings.