Dismiss Notice
Dismiss Notice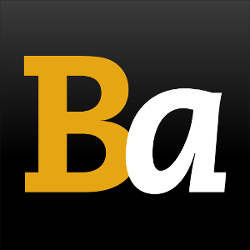 Join Our Email List →
And we'll send you the latest updates and offers from BeerAdvocate, because knowing is half the battle.
Dismiss Notice
The Grog Shop
Reviews: 9 | Visits: 13
Reviews by neenerzig:
3.93
/5
rDev
+3.7%
vibe: 4.5 | quality: 4 | service: 3.5 | selection: 4
The Grog Shop is certainly more of a concert venue than anything else. That being said it is one of my favorite places to see a good show. One of Cleveland's best kept secrets, although if you are into the Cleveland's music scene like I am it is no secret I suppose. Anyways the Grog Shop probabley holds around 400-600 people at most so it is fairly small venue. Great sound system and the people who run sound are the best. Maybe the best venue in Cleveland when it comes to sound. A very good ber selection for a concert venue. Great Lakes, Sam Adams, one or two Samuel Smith's, Sierra Nevada, Harp, Molson, Becks, Hoegaarden, Bass and Anchor can all be found here along with cheaper beers like Pabst Blue Ribbon (which seems to be very popular among the hipsters/punk rockers I see a some shows there. I still am at a loss as as to what they see as being so great about that beer, could someone enlighten me please?), Rolling Rock, Bud, Miller, and perhaps a few others that escape me right now. To me the prices don't seem to be any higher than the average bar around here. Staff can be very friendly and chatty when not overly busy, as is often the case. It is right nest to the restauraunt that La Cav Du Vin sits below so you can always to La Cav and get a great beer or two before or after going to a show at the Grog Shop as my friends and I have done several times.
Eric
★
1,385 characters
More User Reviews:
4.05
/5
rDev
+6.9%
vibe: 4.5 | quality: 3.75 | service: 4 | selection: 4.25


3.2
/5
rDev
-15.6%
vibe: 3.5 | quality: 3 | service: 4 | selection: 2.5
I liked this place for a few reasons. It had much wider hours than Cave du Vin. Free music (at least tonight), and being perhaps early enough staff was pretty friendly. Its dark in here during daytime. Not many taps, yet there was a Bells and a Founder. Several craft bottles. Wide enough bar, but its not a huge place so I would not like to be here on the weekend. Noisy at night. If you are here in the aft,you have here and of course the Winking Lizard down the block. There are lots of worse bars for beer.
★
510 characters
3.48
/5
rDev
-8.2%
vibe: 3.5 | quality: 3 | service: 4 | selection: 3.5
The grog shop located in Cleveland Heights is a well known hot spot for Indy/Alternative rock performances. I went with my wife last week to watch the White Rabbits. The Grog Shop is just a typical music venue, bar directly across the room from the stage. The crowd is seemed young, some shows being all ages (under 21).
Selection was better than I would of thought: Bells, Goose Island, GLBC, and a few macros. Not a beeradvocate type of place, which it doesn't try to be anyway.
Had a fun time watching the band and drinking some beer.
★
540 characters
3.48
/5
rDev
-8.2%
vibe: 3.5 | quality: 3 | service: 4 | selection: 3.5
Was in Cleveland to see a concert here, which is the main purpose of this building, beer selection was mostly macros with the exception of Great lakes, Bell's and one other micro that escapes me $4 or $5 a bottle macros were $3 also had $3 tallboy PBR's
This is not a beer bar or high class place this is an underground music venue, go here for a concert, have your face melted, just don't expect too much otherworldly in the beer choice area
there's a pub next door that we were told had a very good Belgian beer selection but since we had spent the day at GLBC we needed to calm down on the tasty beverages
★
609 characters

3.7
/5
rDev
-2.4%
vibe: 4 | quality: 3.5 | service: 4 | selection: 3.5
One of my favorite venues to go to in Cleveland when there's a great show. I've seen such bands as Swervedriver, The Six Parts Seven, Wheat, The Twilight Singers, and Tristeza. Though some of them date back from when I was in my mid-teens, it's still one of my favorite places. But with bands like these you have, sometimes, some hipster crowds, some scenesters, etc. That's fine by me, as I never really fit into that crowd, but some people may be a bit weirded out by it. Then again, the crowd depends on the band you're seeing also, I suppose.
The Grog has moved recently, or about two years ago maybe, but it's only down the street. The place is now a little more spacious, a bit cleaner, a bit less smoky, and altogether cooler than the older space.
It's not really a beer bar as much as a place where you can get some good brews if you go for a show. They have your typical brews like Sam Adams, but also they have a decent amount of Samuel Smith's and of course Great Lakes. I don't go there for the crazy imports or anything, but they have a decent enough selection if you're looking for some quality micros.
If you're ever thinking about going to a show there and you like that kind of atmosphere, by all means go. And you can have some good beer also, of course.
★
1,284 characters

3.73
/5
rDev
-1.6%
vibe: 4 | quality: 4 | service: 4 | selection: 3
The Grog Shop is located in the Cleveland Heights area about 20 minutes east of downtown. It is a picturesque area with some nice bars, restaurants and eclectic shops. There is plenty of free and metered street parking as well as a few pay lots.
The venue hosts a lot of indy and local bands. I was there to see Bettie Serveert. The inside boasts a lot of red and some interesting art. The stage is directly opposite the bar so you can conceivably sit at the bar and drink during the show. Bathrooms are kinda scary but have amusing graffiti.
The beer selection is pretty decent considering it's a concert hall. On draught one can find GLBC mixed in with the common stuff. In bottles they have Sam Smith's, GLBC, Sierra Nevada, Anchor etc all at pretty good prices.
Service here is decent. The show I saw was not a huge draw so the bartenders had no problem keeping up with orders.
I didn't have any food on the visit.
Anyway this is definitely my kind of music venue, and the fact that if is right above La Cave Du Vin and a couple doors down from a Thirsty Dog means that there are plenty of beer options before, during and after a show means I will definitely be looking for more concerts to attend!
★
1,217 characters
4.2
/5
rDev
+10.8%
vibe: 4.5 | quality: 4 | service: 5 | selection: 3.5
I should preface this review by saying that the atmosphere of the old grog shop would have garnered a 5 but I was forced to give the new version a 4.5 for obvious reasons. Those of you that like the new Grog better, you are obviously a yuppie. I digress...
This place has one of the best schedules of indie rock in the area. Lots of great shows and lots of great staff. There is never a bad night to go to this joint. I generally stick to the 24 oz PBR for my wallet's sake but you can find an array of Great Lakes brews as well as many cool imports and micros. I won't list them.
Service is always knowledgeable of both the beer and the music. That is a big plus. Prices are pretty good...and that includes ticket prices. This place always makes me feel at home.
★
769 characters

4.4
/5
rDev
+16.1%
vibe: 5 | quality: 4 | service: 5 | selection: 4
If a bar were to convince me to move to a city this one would do it. Not only do they have the best schedule of top indie acts the beer selection was good. Well, you have to consider it is a concert hallish place and when you do that the selection blows you away. I had a sammy smiths oatmeal stout but also could have had hoegaarden, sierra nevada, great lakes, etc. I had to try the burning river ale since i was out of state. Really cool decor also. REDDD. The service was great, really friendly guy we dealt with. Damn even the prices were good.
★
549 characters
3.56
/5
rDev
-6.1%
vibe: 4 | quality: 3.5 | service: 4 | selection: 3
The Grog Shop is a place you go to catch a decent underground rock band or even some local folk. The beer selection isn't too bad. Sure they usually only have specials on the domestics but they also have an above average tap selection. It is really the first time I really remember seeing Hoegaarden on tap next to Bass, Great Lakes, and Sierra Nevada at a venue/bar. This doesn't mean that I would go there just for the beer but if you are looking for a place to watch a band and don't want to have to decide between PBR and Bud Light, there are other tastier alternatives.
★
574 characters
The Grog Shop in Cleveland Heights, OH
-
out of
100
based on
9
ratings.