Dismiss Notice
Dismiss Notice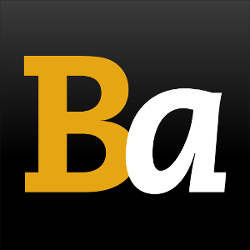 Join Our Email List →
And we'll send you the latest updates and offers from BeerAdvocate, because knowing is half the battle.
Dismiss Notice
Yunkin' Punkin'
- Manayunk Brewery and Restaurant
| | |
| --- | --- |
| Educational use only; do not reuse. | |
Reviews: 14 | Hads: 66
3.59
/5
rDev
-1.6%
look: 3.75 | smell: 3.5 | taste: 3.75 | feel: 3.25 | overall: 3.5
11/9...pours mostly clear orange copper with a scant amount of foam. Pumpkin nose, autumn spices. Light clean pumpkin lager like taste. Watery. Crisp finish. Some cinnamon.
★
172 characters

3.75
/5
rDev
+2.7%
look: 3.75 | smell: 3.75 | taste: 3.75 | feel: 3.75 | overall: 3.75
L: No real head, small ring of lacing. Hazy brownish orange color.
S: Some pumpkin spice - mostly nutmeg - but not overpowering.
T: Nice! Pumpkin spice and actual pumpkin flavors come though with a little bit of bitterness.
F: Thin and smooth
★
242 characters
3.25
/5
rDev
-11%
Poured from a 12 ounce can into a standard pint glass.
Appearance was a brownish slightly orange color with a huge, huge (overly carbonated) off white head. Full lacing.
Smell was totally not what I was expecting. I got pumpkin smells but I also got this overwhelming yeasty and clove smell. Some slight cinnamon and spice.
Flavor follows the nose to a T. The pumpkin flavor is mixed with a heavy dose of clove and yeasty spicy notes. I get some cinnamon and brown sugar sweetness, but the spice is just overwhelming. Finish is clove and brown sugar.
Mouthfeel is sticky and pretty full and the carbonation was over the top.
Overall this is a total miss of a pumpkin beer for me. The yeasty clove spice does not mix with the pumpkin flavors at all, I just don't get it. The King of the hill for pumpkin beers is still ST Pumking and this beer is not even on the radar of that.
PS: I bought an entire six pack and every beer has been overcarbonated, just noting such.
★
981 characters

4
/5
rDev
+9.6%
Manayunk Brewing Company, "Yunkin' Punkin' Ale"
12 oz. can, no apparent freshness dating.
It smells like a pumpkin pie, meaning that I get the pumpkin pie spices and a little touch of background sweetness, but it's not too much. The first sip then totally tastes of pumpkin pie: the pumpkin pie spices are in balance, and there's just a bit of sweetness to it. That sweetness lingers gently for a short moment, and then fades while the spices stick around for a little bit longer, just dulled in their appearance. In a pleasant twist, even after a full serving the spices don't really build on the palate - very nice! And if you like pumpkin spice, it's almost compelling in a way, giving you just enough to make you want more, which, I think, is something that I've never said about a pumpkin beer before!
I mainly appreciate the balance that it has. The spices and pumpkin flavor are not overdone, as is often the case, nor is the malt. It's easy to make a bombastic beer that's sweet and spicy (and usually has too much cinnamon), but that's not the case here. Instead it's remarkably drinkable, or at least as drinkable as any spiced beer can be.
Normally when I review a pumpkin or spiced holiday ale I note how I think it might pair with a meal (for example, this would be great with a baked ham, it's true!), but what I thought of when I drank this was that I'd enjoy one of these just hanging out with the guys; in fact, I'd pretty much drink one of these at any time of the year. Why not?
The new rating system has thrown me off a bit here, but I definitely feel it's better than a 3.75
★
1,601 characters

3.46
/5
rDev
-5.2%
look: 4 | smell: 3.5 | taste: 3.25 | feel: 3.75 | overall: 3.5
Another can courtesy of the legendary woodychandler. Poured from a 12 oz. can. Has a brownish/orange color with a 1/2 inch head. Smell is of pumpkin, a bit of spice. Taste is kind of mild, some pumpkin, light spices, a bit of malts, kind of subdued for the style. Feels medium bodied in the mouth and overall is a decent beer.
★
326 characters

4.48
/5
rDev
+22.7%
look: 4.25 | smell: 4.25 | taste: 4.5 | feel: 5 | overall: 4.5
Take one mobile CANning line, one regional brewer, one CANquester (TM) and one trip to The Foodery (Northern Liberties) and what do you get? A happy Woodman!
From the CAN: "Brewed with real pumpkin, this seasonal favorite is the one true indication that fall has arrived. The aroma of nutmeg, allspice, cinnamon and clove jump out of the glass creating an experience much like eating a slice of pumpkin pie on a brisk autumn afternoon."; "Brewed with Pumpkin & Spices".
After being let down by Pumpy Drunkle or whatever his name was, I am losing faith in pumpkin ales. A loud Crack followed by an inverted Glug, resulting in just over two fingers of dense, orangish head may restore me. Color was a deep coppery-orange (SRM = > 13, < 17) with NE-quality clarity. Nose was definitely spicy, as indicated on the CAN, but I could not really discern one from the other. Certainly, nutmeg and clove were up front, but the malt seemed to be fighting it out with the cinnamon. Don't even ask me about allspice. The mouthfeel was very creamy and the taste was very much like pumpkin pie! I was impressed with this one from the first sip. The spices were not as riotous on the tongue as they had been on the nose, and now, cinnamon was king. Letting it just roll around on my tongue to warm, the clove and nutmeg began to assert themselves, indicating that there may be a threshold at which it should be drank, not too cold. Finish was dry as a result of all of the spices, but not so dry that I needed my asthma inhaler.
Break out the spice rack, boys, we're going to the orchard in search of the next great pumpkin (ale)!
★
1,624 characters
3.81
/5
rDev
+4.4%
look: 3.75 | smell: 4 | taste: 3.75 | feel: 3.75 | overall: 3.75
I had this from the can shared with JC (carlos) enjoyed in a teku, can purchased at Monde Market.
The color is copper with good clarity, Smell has a spicy ginger, nutmeg aroma with a slight cinnamon note. The feel is sligtly thin, mildly spicy with a dry aspect and moderately carbonated.
The taste is good with a slight cinnamon woodiness and ale yeast flavors bring out a fruitiness with sweet caramel and dark sugar augmenting the spice flavor. Overall a good example, but not great I would say give it a try -the spice level is a bit high
★
546 characters

3.5
/5
rDev
-4.1%
look: 3.5 | smell: 3.5 | taste: 3.5 | feel: 3.5 | overall: 3.5
12oz can poured into a shaker pint..
Appearance
Orange/amber with a short white head that dissipates quickly. Good clarity and low carbonation.
Nose
Allspice, nutmeg, pumpkin rind and brown sugar.
Taste
Pumpkin rind and stem. Allspice, nutmeg and brown sugar. Faint notes of caramel.
Mouthfeel
Light-medium bodied, crisp and clean.
Overall
A pretty standard Pumpkin Ale.
★
375 characters
3.08
/5
rDev
-15.6%
look: 3.5 | smell: 3 | taste: 3 | feel: 3.5 | overall: 3
Fresh from the growler. Filled at the Plymouth Meeting Whole Foods.
Pours copper in color with some bright orange highlighting. Forms a fluffy head, but dissipates quickly. Not much for retention. Aroma is weak, but cinnamon, clove, nutmeg and ginger all present in the nose. It's generally sweet. Moderate toastiness and bitterness give it a toasted pumpkin seed character. Both spicing and pumpkin flavor are restrained. Medium-bodied. Light, crisp, and easy-drinking fall brew, though it doesn't rank as one of my favorites for this style. Extra points for a clever name.
★
576 characters

3.78
/5
rDev
+3.6%
look: 4 | smell: 3.5 | taste: 3.5 | feel: 4 | overall: 4.5
Manayunk's Yunkin' Punkin' was a beer I've never seen, but since it was local and I was going to a pumpkin carving party, I thought I'd give it a try. I picked up a growler of this at the pub at Whole Foods in Plymouth Meeting. The pumpkin spice was restrained, but noticeable with cinnamon and nutmeg. The color was a nice orange-amber like pumpkin pie filling. There wasn't much pumpkin flavor that I could discern but it seemed to have the body that I associate with it. The bitterness was only faintly present to make it beer-like. I liked this a lot and drank at least half the growler.
★
591 characters
3.6
/5
rDev
-1.4%
look: 4 | smell: 4 | taste: 3.5 | feel: 3 | overall: 3.5
Thanks to krisandajt for sharing this growler and then leaving the remaining half growler in my fridge. Looking forward to a pumpkin stout mix of some sort after this pint is gone in fact.
Pours a clear copper color with a good two inches of ivory head. Keeps a bubbly but mostly full lace and a splash of stick here and there.
Smell has a nice brown sugar and caramel sweetness to it, which also hints at some pumpkin although it's subtle. Has a good, not overpowering, level of spice as well; typical pumpkin pie spices, some clove, cinnamon and ginger.
The taste is very light, surprisingly so actually. I wouldn't quite say bland, but light works. Spice is the most prominent flavor, with a very subtle sweetness and minimal pumpkin flavor. A bit of caramel sweetness is apparent. The nose wasn't super robust but the flavor doesn't even reach that level. Decent.
Mouthfeel is a light-medium body and feels that way. Thin that is. Could use a bit more body for sure.
This is is a decent pumpkin beer, not super flavorful but at least it doesn't make the mistake of being overly spiced. I'd rather have some subtle flavor that I can at least enjoy for its simplicity rather than be bombarded by spices. This succeeds in that regard, although a bit more sweetness and pumpkin character would have been nice.
★
1,314 characters
3.62
/5
rDev
-0.8%
look: 3 | smell: 3.5 | taste: 4 | feel: 3 | overall: 3.5
Brew poured a very clear copper color, with a nice thick off white head that has some decent retention. As head fades, nice lacing lingers on the glass.
Aroma is that of a bready, pumpkin pie and spices. Almost has a candied smell as well that kinda makes the brew smell extra sweet.
The actually flavor is pretty good. This brew has strong aroma of pumpkin that seems like it could overbear the taste, but it doesn't. The is a great blend of spices, pumpkin, and malts that come through and give it that wonderful fall flavor that you expect from this kind of brew.
This is nice medium bodied beer that isn't very heavy. It could almost be a session beer. The flavor doesn't take over and kill the festivness of such a beer. It allows the mouth to experience all the flavors of the brew
The drinkability of this beer is pretty good. The ABV isn't super high, and gives this brew a chance to be consumed a bit more. Would definitly have this brew again.
★
957 characters

3.78
/5
rDev
+3.6%
look: 4 | smell: 3.5 | taste: 3.5 | feel: 4 | overall: 4.5
Had a glass at the Cold Point Pub in the Plymouth Meeting Whole Foods for $3. It appeared a clear amber with a short white head. The aroma is a standard mix of spiced pumpkin pie with a little extra candy character - maybe from the cinnamon and close. The body is smooth and balanced and while the aftertaste is pretty light, there are pleasant toffee and pumpkin roll (the baked good). The flavor is a little spice heavy, but the malts come through. And that's certainly not to say that this is a heavy beer. There's a slight kick of bitterness, but this is a subtle and sessionable pumpkin ale overall. Definitely worth a try. It has a good pumpkin character without going overboard.
★
685 characters

4.1
/5
rDev
+12.3%
look: 4 | smell: 4 | taste: 4 | feel: 4 | overall: 4.5
64 oz growler into a pint glass.
Pours a crystal clear copper, with 1 ½ fingers of rigid off-white foamy head. This has a nice rich looking retention to it, hanging around with a sturdy ½ finger cap that leaves some strong spotty lacing behind. The pumpkin flavors are quite flavorful here in the aroma but are not coming off as overly sharp as its cut by the sweetness of the malts, which is then in turn balanced out by some green and earthy hops. Just a real nice evenness to the nose here, with that hop character in particular being very welcome.
The great balance is evidenced in the taste as well, with spice, roasted pumpkin, sweetness, and those green hops all working in harmony. There isn't necessarily a ton of bitterness from the hops here but those green and earthy flavors are more than enough to help balance this. Thankfully, the pumpkin flavors and spice are what the linger the most, giving this a satisfying festive finish. The mouthfeel is medium bodied, with a prickly and crisp feel throughout but still staying generally smooth overall in the mouth and I'm actually finding this to be quite easy drinking for a Pumpkin Ale.
Wow, this one took me a bit by surprise and I have to thank sholland119 and vickster529 for the recommendation on this. I really have to credit the hop profile here, as it balanced and fit in perfectly with the other flavors, and gave this a refreshing quality that you usually don't find in the style. I'm usually one and done after a glass of a Pumpkin Ale but in this case, I found myself going back to the growler again and again. This is definitely one of the highlights of the season so far for me.
★
1,660 characters
Yunkin' Punkin' from Manayunk Brewery and Restaurant
83
out of
100
based on
14
ratings.