Dismiss Notice
Dismiss Notice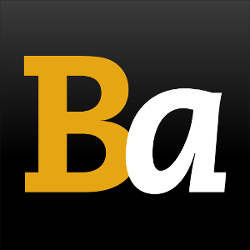 Join Our Email List →
And we'll send you the latest updates and offers from BeerAdvocate, because knowing is half the battle.
Dismiss Notice
Hitachino Nest Anbai Ale
- Kiuchi Brewery

Educational use only; do not reuse.

Brewed by:
Kiuchi Brewery
Japan

Style | ABV
Gose | 7.00% ABV

Availability: Rotating

Notes & Commercial Description:
Beer added by: JAHMUR on 12-04-2013

No notes at this time.
Reviews: 15 | Hads: 104

3.79
/5
rDev
-3.1%
look: 4 | smell: 3.75 | taste: 3.75 | feel: 4 | overall: 3.75
From a 330 ml bottle (AB 15-05 on the bottle) to a tulip.
A-The beer pours with a short, shiny white head. There is a bubble or two of carbonation visible in the murky liquid. The color is a unique burnished orange. I'm intrigued.
S-The aroma is musty, earthy, and pretty tart. I can sniff a good bit of salt here, as well as some apricot and orange rind. Plum is very hard to detect, but it is there. Kind of an odd package.
T-The taste is similar to the smell. Musty, wet wheat with lots of salt. The plum is more up front on the palate and it mingles with apricot tartness for a nice, fruity mix. There is a good dose of lactic funk here too. Although 7% ABV isn't huge, I feel like the salt amplifies the alcohol on my palate.
M-The body is heavy for a gose style. A waive of medium to fine carbonation keeps things moving.
O-This beer has some potential. It is a touch salty for my taste, but it certainly is unique and with a touch less salt, I could drink this again.
★
979 characters

3.95
/5
rDev
+1%
look: 3.5 | smell: 4 | taste: 4 | feel: 3.75 | overall: 4
11.2oz bottle, date stamp of AB 15.06. Served in a tulip glass.
Appearance: Hazy golden orange. Very thin ring of white foam at the edge. No other lacing.
Smell: Plums with a bit of some citrus and a bit of a sour aroma. Smells a bit like a plum that has gotten a bit overripe and has begun to ferment - but not rot.
Taste: Tart fresh plums with a hit of sweetness that then quickly transitions into sourness and a hint of saltiness at the finish. Lingering tartness and sour tang at the finish. Well balanced between the fruit, sweet, and sour flavors. Saltiness is mild. If you hadn't told me this was a Gose I might have missed the saltiness and mistaken this for a take on a Lambic. It's shows up more at the finish, but just barely so.
Mouthfeel: Prickly carbonation, definitely sticky on the teeth. Has that sour juice coating mouthfeel to it.
Overall / Drinkability: I can't say that I'd want another one in one sitting, but it's a very interesting beer that I'm glad I picked up and tried. Unique flavor profile - A definite sipping beer and I suspect it would go well with food, but I'm not sure what type exactly.
★
1,152 characters

3.85
/5
rDev
-1.5%
look: 3.75 | smell: 3.75 | taste: 4 | feel: 3.75 | overall: 3.75
A: The beer is hazy yellow in color and has a light amount of visible carbonation. It poured with a half finger high white head that quickly died down, leaving a patch of bubbles on the surface and a collar around the edge of the glass.
S: Light aromas of sourness are present in the nose along with hints of plums.
T: The taste follows the smell, but has stronger notes of plums and a little less sourness. Hints of salt are also perceptible.
M: It feels light- to medium-bodied on the palate and has a moderate amount of carbonation.
O: This is an interesting take on a gose—it's not as sour compared to other beers in the style and the aromas and flavors of plums add an interesting twist.
Serving type: bottle
★
718 characters

4.25
/5
rDev
+8.7%
look: 4.25 | smell: 4.25 | taste: 4.25 | feel: 4.25 | overall: 4.25
L: Pours hazy straw under a 1" quickly dissipating white foam collar. S: Topical fruit, stone fruit, spice with moderately low bread crumbs. T: Has a big fruit palate. Starts with lightly sweet, lightly salted plum and ends with a fruity bitterness with a light tart touch. Has a medium light malt background. F: Medium to medium light body and medium carbonation. O: A very drinkable and interesting beer.
★
408 characters
3.5
/5
rDev
-10.5%
look: 2.75 | smell: 3.25 | taste: 3.75 | feel: 3.5 | overall: 3.5
It pours a cloudy orange with a white fluffy head. It has aromas of wheat, plum, and salt. It has a fruity flavor with the plums, tart, but not like others that I've had with salt and wheat flavors.
★
200 characters

3.94
/5
rDev
+0.8%
look: 4 | smell: 3.75 | taste: 4 | feel: 4 | overall: 4
Cloudy orange, minimal head and lacing. Notes of brine, seaweed, ocean and plum fruitiness. Thicker than expected, nicely carbed and dry. Overall a very different beer but it works very well.
★
194 characters

3.75
/5
rDev
-4.1%
look: 3.75 | smell: 3.75 | taste: 3.75 | feel: 3.75 | overall: 3.75
On tap
A- pours a hazy golden with a small creamy white head, good retention, leaving some lacing behind
S- sweet plumb aroma up front with notes of toasted wheat, salty
T- on of the sweeter goes that I've tried, the plumbs are really prominent and refreshing, salty mid-palate with a crisp toasted wheat finish
M- medium body with low carbonation leads to a slightly foamy mouthfeel that continues to the finish
O- a different take on the style that is sweet, salty and refreshing
★
487 characters
4.27
/5
rDev
+9.2%
look: 4.25 | smell: 4 | taste: 4.5 | feel: 4 | overall: 4.25
Nice plum notes in the smell and taste. Lightly sour and the sea salt adds a unique taste and smell not found in others. The beer is not excessively sour but that's a plus. Nice orange color.
★
193 characters

3.78
/5
rDev
-3.3%
look: 3.25 | smell: 3.25 | taste: 4 | feel: 4 | overall: 4
On tap at Newhall Refinery in Newhall, CA.
Pours a hazy golden-yellow with a foamy off-white head that settles to wisps of film on top of the beer. Small dots of lace form around the glass on the drink down. Smell is of wheat, grain, earth, and slight fruit aromas. Taste is much the same with slightly sour grain, plum, and fruit flavors on the finish. There is a mild amount of earth bitterness on the palate with each sip. This beer has a good level of carbonation with a crisp mouthfeel. Overall, this is a good beer with nice plum and fruit flavors, but the smell is quite subtle for anything.
Serving type: on tap.
★
622 characters

3.3
/5
rDev
-15.6%
On tap at the Thirsty Monk (AVL).
Slighty hazy amber body with a weak head.
Mildly funky and fruity aroma; moderately floral.
Flavor. Medium-low tartness and bitterness; lightly salty. Interesting, with an unexpected slight funk.
★
234 characters

3.68
/5
rDev
-5.9%
look: 3.75 | smell: 3.75 | taste: 3.5 | feel: 4 | overall: 3.75
The beer comes in a light hazy straw yellow color.
The flavor has apricot, unripen plum, lots of wheat. There's barely any salt quality. A sweetness of honey in the middle and then a huge dense amount of lavender and perfume on the back.
Not really to style, but a good drinking brew.
★
286 characters
3.67
/5
rDev
-6.1%
look: 3 | smell: 3.5 | taste: 4 | feel: 3 | overall: 3.75
This beer has, as you might expect, mildly sour plum flavors. However, the flavors are very subdued and gentle--delicate, even. I didn't taste the salt that others have noted (and that is appropriate for a gose) but I wasn't looking out for it either. Beer is rather thin and light. A little on the crisp side. Definitely refreshing and pleasant but not super memorable.
★
370 characters

4.39
/5
rDev
+12.3%
look: 4 | smell: 4.25 | taste: 4.5 | feel: 4.25 | overall: 4.5
Poured a gorgeous cloudy golden color with a thin white head that dissipated quickly leaving little lacing. Quite nice looking. Scents of fruity esters, ume plums, salt water and apricot. Very nice, crisp and inviting, not overly complex, but very reminiscent of umeboshi. Taste begins with flavors of apricot, ume plum and a nice fruity sourness. In the middle sourness increases and a pleasant undercurrent of salt water appears. The finish is sour ume plum, salt water and a hint of grainy malt. Aftertaste is sour with grainy malt and salty undertones. A very refreshing flavor that combines ume a and other fruit flavors with salt and sour and a hint of grain. Very well done. Mouthfeel is light bodied with moderate carbonation and a wet, juicy feel. Very light and refreshing. Excellent. Overall this is an excellent ale, though I cannot rightly compare it to other goses. What it is, is a nice, refreshing ale with a nice, uniquely Japanese flavor. I recommend it.
★
972 characters

4.52
/5
rDev
+15.6%
look: 4.5 | smell: 4.25 | taste: 4.5 | feel: 4.75 | overall: 4.75
Enjoyed on tap at the Armsby Abbey. Poured into a stemmed tulip.
A - Poured a nearly lightly hazy rich golden hue with a thin one finger white head that leaves wonderful light lacing and a thin blanket.
S - Aromas of, well, the ocean and salt plums. Great fresh salt air with a sweet and sour plum thing going for it. Like taking a deep whiff from a bag of salted plums.
T - Taste is very clean. Great salty sweet going on. Wonderful salt water flavours, lightly mineral notes with a great sour and sweet plum going on. The plum works amazingly with the salt and really explodes on the pallet. Alcohol hidden very nicely.
M - Mouthfeel is great, super crisp and clean with no alcohol noticeable.
O - Overall this beer was just delicious. The salty sour sweet going on was incredible. Would love to get my hands on some bottles of this!
★
842 characters
4.03
/5
rDev
+3.1%
look: 4 | smell: 3.5 | taste: 4.25 | feel: 4 | overall: 4.25
Well gotdamn! If anyone can make plum liquor it's the Japanese, says I upon ordering this. It's delish!
A- cloudy straw brown that picks up the light well.
S- the first and possibly only smell I get is ocean salt. It's sharp and short and would probably be nice if it weren't raining outside, but I don't want to smell the ocean right now. This beer is laughing at me.
T- this beer shines on flavor. It's the beer it is with plum and salt. It tastes like that. It tastes like a privilege. Good.
M- balanced, salty.
O- my wife tasted this beer and just said it tastes weird. Anyway. I like it. It's sour sweet and salty. Give it a try if you are fortunate enough to come across this unique brew from what must be Japan's most prestigious craft brewery.
★
761 characters
Hitachino Nest Anbai Ale from Kiuchi Brewery
86
out of
100
based on
15
ratings.