Dismiss Notice
Dismiss Notice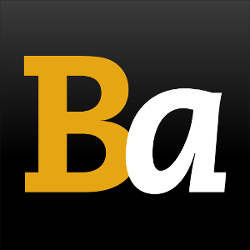 Join Our Email List →
And we'll send you the latest updates and offers from BeerAdvocate, because knowing is half the battle.
Dismiss Notice
Babe's Bar-B-Que And Brewery
Reviews: 10 | Visits: 14
Reviews by womencantsail:

2.6
/5
rDev
-27.8%
vibe: 3.5 | quality: 2 | service: 2 | selection: 3 | food: 4
I stopped in here with a couple of colleagues after presenting at a conference in Palm Springs.
The restaurant is pretty nice. Fairly good sized with the bar area straight ahead from the entrance. We sat at a table, however.
The service here is *painfully* slow. It took several minutes after sitting down for anyone to even come over to us and take a drink order. The food came quickly enough, but we didn't really see our waiter much after that.
The beers here are poor for the most part. Only a couple beers were even decent, but most were quite bad. Luckily, the food is pretty solid and the portions are fairly large. Unfortunately, it doesn't make up for all the deficiencies of the place.
★
698 characters
More User Reviews:

3.85
/5
rDev
+6.9%
vibe: 3.75 | quality: 4 | service: 3.5 | selection: 4 | food: 4



3.66
/5
rDev
+1.7%
vibe: 3.5 | quality: 3.5 | service: 3.75 | selection: 4 | food: 3.25
located on the north end of The River mall in Ranch Mirage
Babes has indoor and outside seating with a nice wooden bar to the right when you walk in they brew their own beer and also have 4-5 guest taps but what impressed me the most was thier bottle reserve list they had parabola sucaba FW anniversary 17 angels share all at great prices also had curieux on tap, food here is not that great the BBQ misses it but the beer more than makes up for it Babes also sells their own reserve bottles in 750 ml bottles,go for the beer and not so much for the food but it is recommended also while their head to te south end of the same mall for Yard House
★
648 characters

3.75
/5
rDev
+4.2%
vibe: 3.75 | quality: 3.75 | service: 3.75 | selection: 3.75 | food: 3.75
Not amazing BBQ by any means, it misses that "x" factor that makes it amazing, but very tasty, satisfying, and flavorful. The beers are the same way. Flavorful and tasty but not outstanding or mind blowing. It's a very good place to visit for happy hour and have some ribs with a nice pilsner. Not a place to go if you are a foodie or a beer snob looking for the next great thing. That all being said, I come here about once a month to enjoy the great happy hour prices and atmosphere. Never had a problem with the service or wait staff. Great ambiance.
★
553 characters
3.2
/5
rDev
-11.1%
vibe: 3.5 | quality: 4 | service: 2 | selection: 3 | food: 4
Second time here in two years, and I was even more pleased with the place this year. The beer here is the highlight, but the food is definitely above average. The back is set up with a kitchen, which includes a huge smoker, and behind glass walls are the huge brewing vats that they make their tasty bevs in.
Remember last year having some brew that was really unique, this year it was the Babe's Imperial Stout. If they bottled it, I would have bought a 6 pack to go.
The Psychotic Swine Belgian I.P.A. was really tasty too. Great, unique flavor profile with an abv of 8.2 to kick it into high gear.
Everything else was standard for a BBQ joint in a mall, kept it pretty generic with the food, slightly sweet across the board. Ribs were tasty, everyone else liked their food.
The service screwed up multiple orders at our table, so the beer is definitely the reason to get to this place!
★
893 characters

3.45
/5
rDev
-4.2%
vibe: 5 | quality: 3 | service: 4 | selection: 3 | food: 3
Fantastic ambiance, the food we had was better than average but I was expecting better. However, they had a nice selection of barbeque dishes.
I will say the same about the beer, better than average, but for a brewpub I set my expectations high and the beers I had didn't meet that expectation. I had the black lager and the pale ale, both good but not outstanding. Service was very good in both the dining area and bar. The staff was very professional and well trained. Our food came out extremely quickly. I"m not sure if that is a bad thing or a good thing. We beat the dinner rush so it might have just been they were slow at the time.
Over all it was a decent value, but in my opinion there's plenty of room in Palm Springs for some brewpub competition.
★
759 characters

3.5
/5
rDev
-2.8%
vibe: 4 | quality: 3.5 | service: 4 | selection: 3 | food: 3
A rather fancy, theme-park kind of place with decent food and beer, right on Highway 111 which runs from Indio to Palm Springs in an endless strip mall.
Bar maid was happy to fill my growler and give me tastes of everything. Selection not very interesting: honey blonde, IPA, pale ale, golden ale (non-Belgian style). Modest alcohol content. I settled on a very dark lager for my growler. I think $11-- most I have ever paid-- is a silly price, expecially for a very ordinary beer.
Place smelled great if you like smokey barbeque. Many choices. The four of us had little burger buns with pulled meat of your choice, Gloppy cole slaw. French fried yams were popular. They must have spent a fortune on this place. Waitstaff is forced to wear black cowboy hats.
★
761 characters

3.6
/5
rDev 0%
vibe: 4 | quality: 3.5 | service: 4 | selection: 3 | food: 4
Along the main drag in Rancho Mirage located in The River (what a great use of water in the desert) shopping complex. Our group of 4 went for lunch on a gorgeous winter afternoon. Sat outside on the patio so we could watch all of the beautiful people go by!
Semi-generic tourist trap western theme...but not overdone so it really isnt tacky.
Six house beers on tap...so they meet my minimum requirement for average. All that we tried, 3 of them, we serviceable to good...about what I expected at this place.
Our food was quite good and authentic. I had a lovely BBQ platter that was very tasty.
Service was pleasant and well timed. I never sat long with an empty pint or water glass...even though the place, and our server, was quite busy.
All in all a nice experience I would repeat again if in the area. Out here in the desert you don't have too many brew pub choices so...
Considering where we were the prices are reasonable for sure. Four of us had full lunches and drinks for like $75, can't complain there being in a ritzy resort area.
★
1,049 characters
4
/5
rDev
+11.1%
vibe: 4 | quality: 4 | service: 4 | selection: 4
I did not try the food here but the beers were good. They appear to have changed somewhat from the emphasis on German style beers. When I was there in 09/06, they had a dry hopped Big Horn IPA, which was quite good. The 29 Palms Pale Ale is also good. And their special beer was a fairly good Belgian style beer, 3 Drunks Monks Triple. They still had the Honey Blonde Ale & Blackfin Lager on tap. This was my first time at this brewpub but, judging by the past reviews, it appears they have improved the quality of their beers. The outside patio is very nice and has a view of an artificial river and some small mountains. The brewpub is in The River Shopping Mall.
★
665 characters

3.65
/5
rDev
+1.4%
vibe: 4 | quality: 3.5 | service: 4 | selection: 3 | food: 4.5
Hit this place for lunch after discovering they brew their own beer here. Mainly this is a pork house, and all present were in agreement that the food was excellent.
I was able to sample two of their beers, the Desert Wheat Ale, and the Blackfin Lager, a black beer. Neither were particularly good or particularly bad. They were both accessible brews, they went down well with the food, and are probably something non-craft beer drinkers would enjoy. I prefered the black beer as being truer to style, while the wheat beer would perhaps offend purists with its overwhelming lemony flavor.
The beer was good enough that I wouldn't mind trying their other styles, but mainly I'd go back for the food.
★
704 characters
4.63
/5
rDev
+28.6%
vibe: 4 | quality: 4.5 | service: 5 | selection: 4.5 | food: 5
Some friends and I went to the Babe's by Palm Springs on a little vacation 2 weeks ago and we were all very pleased with our service and the quality of the food and drinks. The place is a BBQ lovers paradise with a great selection of items ranging from ribs, chicken, steak etc. And contrary to what some previous reviews stated, they still offer draft beer. I tried their porter and was unimpressed but they made up for it by having their "Guest tap of the month" as Arrogant Bastard. My meal was very good with some of the best Baby Back ribs I've had in awhile and great BBQ chicken as well. I would definantly recommend this place to the Bar-B-Q lovers out there and to people just looking to have a great meal at a reasonable price.
★
737 characters
Babe's Bar-B-Que And Brewery in Rancho Mirage, CA
86
out of
100
based on
10
ratings.