Dismiss Notice
Get 12 monthly issues of BeerAdvocate magazine and save $5 when you select "auto-renew."

Subscribe now →
Dismiss Notice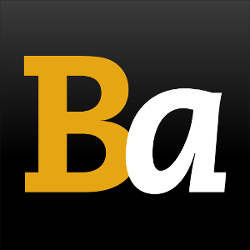 Join our email list →

And we'll send you the latest updates and offers from BeerAdvocate, because knowing is half the battle.
Urweisse
- Erdinger Weissbräu
| | |
| --- | --- |
| Educational use only; do not reuse. | |
Reviews: 63 | Hads: 175
3.48
/5
rDev
-6.7%
look: 4 | smell: 3.5 | taste: 3.5 | feel: 3 | overall: 3.5
A: In a perfect dull orange color, tinged with dark on top, with a rich creamy head with good retention and residual. constant heavy carbonation
S: Perfect aroma of wheat, fruit trees are almost imperceptible touch
T: Good wheat flavor, without a high presence orange or banana, as in other beers, refreshing with a fresh start, crispeante language without pronounced final.
Medium to heavy body, good thickness for a wheat beer
★
431 characters
3.33
/5
rDev
-10.7%
look: 3.5 | smell: 3 | taste: 3.5 | feel: 3 | overall: 3.5
Just mown my lawns and set up the bar-b-que for the main match (USA v England). I thought nice weissbier would allow me to settle down before the guests arrive.
50cl Brown bottle, best before the end of September 2010, poured into a Franziskaner Weissbier glass.
I couldn't get the whole bottle into the glass (even though I know how to pour a weissbier), such was the size of its head. The body was a cloudy/misty dull golden colour, with trails of bubbles rising to replenish the aforementioned white foaming head.
The aroma was of vanilla pods and wheat, I always try to find banana esters in a weissbier, this didn't release any I could detect.
Typical taste, refreshing and thirst quenching, ideal beer to have after some hard labour. Not the best beer I've had in this style, but certainly worth trying.
★
813 characters
3.31
/5
rDev
-11.3%
look: 4.5 | smell: 3.5 | taste: 3 | feel: 3 | overall: 3.5
50cl bottle BB 12/2010 poured into my Schneider Weisse Weissbier glass.
A- Fantastic 5 finger head with fantastic rentention and lacing. Proper fresh weissbier style. Amber/orange body with lively beading
S- Slight metallic nose, strong clove note.
T- Cloves coming through strong in the beginning with a faint hop bite.Medicinal cough syrup quality in the finish. Greasy residue aftertaste coating the tongue.
M- Lowish carbonation, creamy
D- Certainly looks the part. Some classic weissbier characteristics but there is this horrible greasy residue that i got from the normal Hefe that coats the tongue. Not pleasant! Too much of a medicinal quality to be refreshing.
★
674 characters
3.88
/5
rDev
+4%
look: 4.5 | smell: 4 | taste: 3.5 | feel: 4.5 | overall: 4
Pours pale orange with slightly off-white extremely generous and dense head, good retention, patchy lacing. Aroma is mild wheat, slightly bready with banana and moderate clove.
Taste is light bready malt, subtle banana and clove, mild yeast, becomes rather sweet towards the end of the glass. Mouthfeel is smooth and gentle with prickly carbonation, very, very refreshing.
Overall, the beer feels quite mild, but seems to me probably the best Erdinger brew.
★
459 characters

3.63
/5
rDev
-2.7%
look: 4 | smell: 3.5 | taste: 3.5 | feel: 3.5 | overall: 4
Erdinger Ur-Weisse pours a light, hazy amber color, nice rocky head, very ative carbonation, you can hear it hear it sizzlin.
Smells are extremly light on the typical sweet fruits,i.e banana, oranges and heavy-handed on the spices,- cloves, pepper, musty hefe yeast comes through quite nicely as well. addding a musty hay-like sweetness, and "funk"
Taste is carbonated more than expected, less focus here on the fruits again and more on the spicy notes found in the aromas. Mouth feel is light, spritzy and refreshing.
Not a single domiant flavor really pops or stands out, more of a very carbonated hefe, more are usuallly focused on smoothness, creamy texture, and a very fruity profile, this oneis more of a light-malty carbonated beer.Nonetheless, good, but I have plenty more Hefe's to try here in Germany, and I don't think I ill reach for this one soon
★
860 characters

4.08
/5
rDev
+9.4%
look: 4.5 | smell: 4 | taste: 4 | feel: 3.5 | overall: 4.5
500ml bottle bought from GapWines, Belfast...
Poured a hazy light golden yellow colour... White head poured typically big thick and foamy then faded slowly to nice thick layer ... lots of carbonation rises to the surface... decent amount of thick sticky lacing...
Aroma - Nice clove spiciness, light vanilla notes, noticeable wheat, quite bready, very little malts, light fruitiness (banana and lemon), quite peppery...
Taste - Light biscuity malts, fairly strong clove, definite breadiness, quite creamy, good fruitiness (lemon, pear and sweet banana), salty, quite floral - hints of lily, honey grassy and peppery hints...
Feel - Very smooth and creamy with just a little bite underneath... light body... Extremely refreshing and drinkable...
Overall - An excellent German hefe and the best Erdinger brew i've had...
★
823 characters

3.61
/5
rDev
-3.2%
look: 4.5 | smell: 3.5 | taste: 3 | feel: 3 | overall: 5
I got this brew from a sweet 5 pack that came with the appropriate glass to drink out of.
With a delicate pour this brew produced a good three finger thick cranium of off white foam. There is a lot of carbonation, which ensures good head retention. The body is orangish gold, and is not as hazy as other hefeweizens I've come across.
The aroma is mild with clove and banana, and slight peppery notes.
The taste is quite masked by all of the carbonation. I'm only getting subtle hints of banana and some peppery flavors. There is very little complexity here.
Attack of the CO2! This is very prickly, but kind of smooth at the same time.
Okay, this may not be the quintessential hefe, but it's freaking refreshing! This is a great gateway hefe for the yellow fizzy lager drinker.
★
782 characters

3.36
/5
rDev
-9.9%
look: 4 | smell: 3 | taste: 3.5 | feel: 3 | overall: 3.5
A turbid, orange beer with an initial big head that settles into a lacy white head.
Smell is grainy with clear wheat notes. Some faint banana and maybe a little clove. A strange, green smell appears when I swirl the beer in the glass. This is almost sulfuric.
Taste has wheat in it, not very strong, light grainy and overall light. Striking is the very weak banana and clove (phenolic) taste normally found in Weizen. This makes the mouthfeel different from other Weizens.
★
476 characters

3.76
/5
rDev
+0.8%
look: 4.5 | smell: 3.5 | taste: 3.5 | feel: 4.5 | overall: 4
A- Cloudy golden color, with a tall, slightly off-white head that fades to about a half inch.
S- Smell is similar to a normal hefe-weissen. Cloves and citrus stand out the most; there is a hint of banana as well.
T- Doesn't folllow the smell exactely. There is a little citrus and wheat, but the most prominent flavor is a sweet, bubblegum-like flavor.
M- I really like the feel of this beer. It's not too heavy or too light, and it forms a slight, pleasant coating on the toung.
D- Goes down quite nicely. Could probably drink of few of them per sitting.
Overall, it's a nice variation on a hefe-weissen. It maintains some of the common properties, but adds some different twists as well.
★
694 characters

4.28
/5
rDev
+14.7%
look: 4.5 | smell: 4 | taste: 4.5 | feel: 4.5 | overall: 4
Appearance
Big, tall head sits atop a cloudy and bright yellow body
Smell
Smells like a typical hefe of banana, lemon, and spices
Taste & Mouthfeel
Smell is deceptive as the flavors are strong on honey and malt with very little-to-no banana; has that awesome soft texture from the wheat; full body, lots of carbonation
Overall
Really enjoyed this one as it had an overriding honey-like quality with a lacking banana flavor that gave it a unique characteristic for a hefeweizen. It's a bit too sweet to make it a session beer, but certainly not too sweet to enjoy a whole bottle.
★
582 characters
3.58
/5
rDev
-4%
look: 4 | smell: 3.5 | taste: 3 | feel: 4 | overall: 4.5
Another day, another hefe. Then another, germany rules.
Poured a orange-yellow, big white head, hazy and yeasty, nice aroma of wheat malt, fresh bread and clove. A flavor of exellent hefeweiss but nothing exeptional. Easy drinker, not overly carbonated, it´s nice fresh.
★
272 characters

3.49
/5
rDev
-6.4%
look: 3 | smell: 4 | taste: 3.5 | feel: 2.5 | overall: 3.5
Solid aroma of bubblegum mixed with flowers and a pinch of light grain/wheat. Hazy apricot colored beer support a tall off-white head for a bit, but it eventually fades to a ring. The flavor is really mild. It's a mix of the bubblegum and some dough/yeast. There is a good amount of carbonation in this beer and it's a bit rough, not as smooth as most Hefeweizens. The carbonation seems to strip some of the flavor away, which is unfortunate. It smells really good, and the taste is not bad, it's just a bit weak.
★
513 characters
3.59
/5
rDev
-3.8%
look: 5 | smell: 3.5 | taste: 3.5 | feel: 3.5 | overall: 3.5
Weißbierprobe 2008! Whos the best in greater München? Augustiner vs. Unertl vs. Schneiderweisse vs. Erdingers fresh on the market Ur-Weisse!!! Too close to call between two of the Weißbiers. Augustiner and Schneiderweisse were the strongest but offer the drinker two very different Weißbiers. Highly recommended of course are both. The new offering from Erdinger(since Jan/08) was good and much much better than than usual offering of less than worthy Weißbier! Unertl was a disappointment and I will have to test them again at a later date due to there reputation here in Bayern. It happens...maybe I got a bad one....
Erdinger Weißbier is run-of the-mill. They have finally put out a good offering. It's still a bit to mild with fruit and bubblegum in the aroma. Nice wheat malt aromas are present. The aroma is also slightly spicy. It's spicy on the tongue and phenolic in taste. Not much malt flavor going on here though. The bitterness is slightly astringent. Did they put it in the Euroflasche that Augustiner uses for a reason? Marketing marketing marketing....The Bier is not bad damn they could have done better!
★
1,132 characters
Urweisse from Erdinger Weissbräu
84
out of
100
based on
63
ratings.