Dismiss Notice
Get 12 monthly issues of BeerAdvocate magazine and save $5 when you select "auto-renew."

Subscribe now →
Dismiss Notice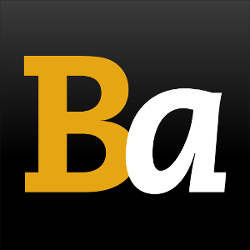 Join our email list →

And we'll send you the latest updates and offers from BeerAdvocate, because knowing is half the battle.
Black Cab
- Fuller Smith & Turner PLC
| | |
| --- | --- |
| Educational use only; do not reuse. | |
Reviews: 65 | Hads: 235

3.91
/5
rDev
+1.8%
look: 4 | smell: 3 | taste: 4.25 | feel: 4 | overall: 4.25
500ml bottle $3.99. I've never seen this before so I snapped it right up for four bucks. Dark black color like a stout would. Aroma is muted, bit of malt. Flavor is very nice, chocolate, delicious. Extremely easy to drink, I killed the pint in about ten minutes. Yum.
★
267 characters
3.9
/5
rDev
+1.6%
look: 4 | smell: 4 | taste: 4 | feel: 3.5 | overall: 3.75
Bottle at home - poured black (well, very dark brown) - none of the ruby colouration seen with other stouts - with tan frothy head that dissipated but left tracing on the glass. Aroma - very reminiscent of chocolate (70% cocoa of course - not milk). Flavour is chocolate and espresso coffee - with full, mellow mouthfeel. Good balance of sweetness and bitterness. Same again, please!"
★
386 characters

4.12
/5
rDev
+7.3%
look: 4.25 | smell: 4 | taste: 4.25 | feel: 4 | overall: 4
On cask draught at Kickoff in Waterloo.
Poured into a Fuller's ale glass. Dark as coffee, thick-looking brew, with a half inch of sturdy, creamy foam. Sheets of lacing. Fine looking brew.
Nose is coffee, dry roasted malt, a bit of chocolate (dry), perhaps some molasses as well.
Fine English stout that has a good dryness without being oppressively dry, if that makes any sense. Easy to drink - this became my go-to for the rest of the evening. Nice roasted flavour, dry grain and finish, but with some coffee and chocolate lingering in the back.
Creamy, nice thickness to this. Carb on the cask pump is mild - since the brew is on the dry side, I don't mind the lower carb.
It's hard to put any stout or porter against Fuller's London Porter and expect to win, and I don't think this one does that, but a brew's job isn't to be "better" than something else. Each style has their own positive attributes, and this one has those in spades. This is a drier brew, and a damned sessionable one at that, and I likes it fine.
★
1,028 characters

3.61
/5
rDev
-6%
look: 4.5 | smell: 3.5 | taste: 3.5 | feel: 4 | overall: 3.5
Really was excited to be able to acquire one of these! My favorite from this brewery has been their porter, which I would deem world class. Let us see how this goes...
Into a pint.
A - Black hue with a good sized milk-chocolate head. Good retention with some good, big-bubbled, lacing left behind.
S - Soft and subtle chocolate. Pinch of iced coffee.
T - Not a ton of flavor to speak of in this one. A blend of iced coffee, cocoa powder, dark malts and a pinch of bitterness on the finish. All the flavors are nice, yet none of them jump off the palette yielding a big smile across my face.
M - Medium body, low carbonation with a bit of fizzyness. Bolder than I expected in a 4.5% ABV (then again this is the lowest I have encountered in a stout)
O - Really wanted to love it; just fell short of the porter I am so very fond of.
★
835 characters
3.95
/5
rDev
+2.9%
look: 4 | smell: 4 | taste: 4 | feel: 3.5 | overall: 4
A: black deep color a big head with small bubbles that dissipates slowly and leaves behind some traces on the glass. Almost no light can pass through and so carbonation cannot be seen but a permanent layer keeps on top of the beer.
S: a sweet aroma is sensed with some dark barley back body.
T: flavor is good, again some caramel and toasted malts in the back there are some hops.
M: balanced between sweetness and bitterness just a little detail is that body is not bold enough for a stout besides that is a very well done beer with character and excelente sensation in the mouth.
★
587 characters

3.7
/5
rDev
-3.6%
look: 3.5 | smell: 3.5 | taste: 3.5 | feel: 3.5 | overall: 4.5
A: The beer is very dark red (close to near black) in color. It poured with a short off white head that died down but left a collar around the edge of the glass.
S: There are light aromas of chocolate in the nose.
T: Like the smell, the taste has flavors of chocolate along with notes of roasted malts and hints of lactose. There is a very slight amount of bitterness. The roasted malt flavors become a little stronger as the beer warms up.
M: It feels light- to medium-bodied, smooth and a little airy on the palate with a moderate amount of carbonation.
O: This beer is a nice light stout that is perfectly sessionable.
★
621 characters
3.91
/5
rDev
+1.8%
look: 4.5 | smell: 3.5 | taste: 4 | feel: 4 | overall: 4
A very dark brown, blackish, brew, a tan head leaving very much lacing, and soem lacing.
Burned notes, soy sauce, cold coffee, charcuterie.
Starting with ashes, black bread, cured meat, dark roasted coffee.
Medium high carbonation, a bit fizzy, a medium body, coarse and dry.
A very powerful stout, maximal darkness.
★
320 characters
4.46
/5
rDev
+16.1%
look: 5 | smell: 4 | taste: 4.5 | feel: 5 | overall: 4.5
Appearance: Pours a very nice dark brown-black color with about a finger of tanned off-white head!
S: Nice rosty aroma combine with dark chocolate notes! slight fruitiness from the yeast on the back!
T: Super good Chocolaty taste well balance with a nice roastiness and bitterness! You can slightly taste the fruitiness from the yeast!
M: Full Body,medium carbonation, super nice coating body!
O: a Superb dry stout, excelent for any occasion.
★
448 characters

3.95
/5
rDev
+2.9%
look: 3.5 | smell: 3.5 | taste: 4 | feel: 4 | overall: 4.5
Poured from a 500ml bottle into a pint glass.
Pours a dark black colour with a nice creamy off white head.
Smells dark and roasty, very stout-like.
Tastes very much of dark roasty malts with a slight coffee bitterness, very smooth and drinkable.
Overall a great beer.
★
272 characters

3.78
/5
rDev
-1.6%
look: 4.5 | smell: 4 | taste: 3.5 | feel: 3.5 | overall: 4
Opaque black with oxblood edges and creamy, honeycombed cafe-au-lait head that trails instantly. Nose is smoked sausage with soil and black currant underneath.
Acidic black malts, cold espresso, blackberry, slight roasty bite, and gentle woody hops.
Hot cocoa finish and bitter baker's chocolate linger. Soft, creamy, round, the lighter side of medium.
Nose got me excited, but this is a pretty understated stout. The flavors could be bigger (Fuggles and Goldings get lost), and it's smooth (that'd be the oats) but a bit thin, which tells me drinkability is the aim here.
Nice, but I'd expect more from the makers of the prototypical London Porter.
Note: labeled 4.5% in bottles
★
684 characters
3.71
/5
rDev
-3.4%
look: 4.5 | smell: 3.5 | taste: 3.5 | feel: 4 | overall: 4
On cask at Gambrinus Bistro & Cafe in London, ON.
Taps a dark brown hue, bordering on black, with deep ruby edges, one finger of beige head, and tons of spotted lacing on the shaker glass. A very promising appearance.
Smell is toasty, roasted and nutty malts with hints of molasses, anise, fresh ground coffee, and unsweetened chocolate. Slight phenolic note as well. Subtle yet enticing aromas.
Flavour follows the nose with light roasted malt and cocoa powder upfront, mild berry-like tartness mid-palate, balanced English hop bitterness transitions to a toasted/coffee aftertaste. Good.
Mouthfeel is smooth and creamy, medium-bodied, moderate hop bitterness precedes a bone dry, chalky finish. Super drinkable.
Overall, Black Cab is a solid full-flavoured Dry Stout with one of the chalkiest palates that I've encountered in a while. A great pick for a wintertime session. Thanks for bringing this in, Milos!
★
920 characters
3.39
/5
rDev
-11.7%
look: 3 | smell: 4 | taste: 3 | feel: 3.5 | overall: 3.5
A- Black with a slight orange hue in the light not much of a head but a little bit of lacing.
S- Very sweet, but in a great way. roasted malt up front, chocolate all throughout adn some anise at the very end.
T- Cocoa, roast malt, not very sweet, pretty dry in fact. Bitter coffee flavor without the nice roast coffee flavors. the bitterness stays with you in the aftertaste.
M- Cask so it's nice and smooth with a lighter body than I would have expected, easy drinking none the less.
O- Not bad but I was let down by the taste. It just could have been a bit maltier and if it had the chocolate undertones the aroma delivered I would have been very happy with it. I guess I can't be too critical though as it is a Dry Stout. maybe just not my style of stout.
★
758 characters
3.7
/5
rDev
-3.6%
look: 3.5 | smell: 3.5 | taste: 4 | feel: 3.5 | overall: 3.5
On cask at a Fuller's pub in south London.
Dark black in colour with a thin cap of beige head. Black Cab is dominated with coffee and cocoa flavours with some roasted barley character and a nice hit of bitterness, but in a restarined way. Despite the strong flavour descriptors, this stout is mild and restrained. Its is boldly flavoured, but not intense. Medium bodied and very easy drinking. Nothing exciting, but a solid stout.
★
431 characters

3.17
/5
rDev
-17.4%
look: 3 | smell: 3.5 | taste: 3 | feel: 3.5 | overall: 3
77th Review
Served in half pint glass
Enjoyed at Churchill Arms on Christmas Eve while visiting London.
A: Medium brown. No visible head, but a few soapy, tan bubbles appear after I take the first sip.
S: Coffee, dark chocolate, and burnt/well-toasted dark roasted malt. Hint of candied pecans and molasses. Coffee notes come thru more than anything else though.
T: Bold, dark roasted coffee start to finish. Not too much else going on here and that is kind of boring to me. I get a little dark roasted malt and chocolate, but these subtle flavours are overshadowed by coffee.
M: Medium bodied and almost no carbonation.
O: A somewhat enjoyable english stout served on cask; however, I personally think it smells better than it tastes as there is just nothing going on for me other than coffee. I'd be curious to try this on draft and a little colder to see if the profile of the beer changes as temp changes.
★
915 characters

3.45
/5
rDev
-10.2%
look: 3.5 | smell: 3.5 | taste: 3.5 | feel: 3 | overall: 3.5
Beer poured into a Nonic shaped pint glass at the Melton Mowbray. 300th review.
A - Beer poured with a dark and deep black colored body; no lacing formed on the edge of the glass; head formed a thin bubbly and soapy caramel colored head; one finger in size
S - Coffee; deep espresso; dry jerky; mostly straight coffee, some dark chocolate notes, but not much
T - The website says it "delivers a rich full flavour from the chocolate malts" but I didnt really get that in my beer; dark roasted malt flavor; burnt toast; coffee; some bitter-hop taste, but very light
M - Rough coffee bean aftertaste; liquid mouth feel and not much body; could have been a lot fuller; dry roasted taste
D - Not bad; looks very watery; could use more body; still looking for those chocolate notes; otherwise, it makes a good stout and after dinner or bar time drink
★
849 characters
Black Cab from Fuller Smith & Turner PLC
86
out of
100
based on
65
ratings.