Dismiss Notice
Get 12 monthly issues of BeerAdvocate magazine and save $5 when you select "auto-renew."

Subscribe now →
Dismiss Notice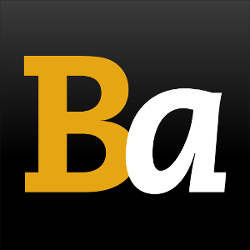 Join our email list →

And we'll send you the latest updates and offers from BeerAdvocate, because knowing is half the battle.
Schneider Weisse Tap X Mein Cuvée Barrique
- Weisses Bräuhaus G. Schneider & Sohn GmbH
| | |
| --- | --- |
| Educational use only; do not reuse. | |
Reviews: 14 | Hads: 54

4.2
/5
rDev
+5%
look: 3 | smell: 4.25 | taste: 4.5 | feel: 3.5 | overall: 4.25
Pours a murky swamp water, thin layer of head with no retention of lacing. Hints of sour cherry, oak, vines grapes and barnyard funk. Nice sour flavors alongside sweet cherry notes, subtle toffee and caramel linger alongside a nice candied apple flavour. A tad thin but super ooh and ABV is undetected. I will be grabbing another bottle of this, I thoroughly enjoyed it.
★
370 characters
2.56
/5
rDev
-36%
Notes section describes this as retired, but that's obviously not the case.
I'm obviously not getting this beer. The pinot noir flavor dominates to the point that I'd rather have a glass of the real thing.
★
207 characters

4.4
/5
rDev
+10%
look: 4 | smell: 4.5 | taste: 4.5 | feel: 4.25 | overall: 4.25
750mL bottle poured into a snifter.
(A)- Pours a cloudy mahogany brown color. Minimal white froth.
(S)- Clear notes of dry oak barrel with a wheated graininess to it. Fairly wine-like in a dark jammy fruit sense. Small bits of raisin in the background.
(T)- Very red wine-like with dry oak meeting a wheated spiced body. Almost like a subtle flanders meets a bock without any extreme acidity to it.
(M)- A good carbonation level meets a really nice red wine barrel characteristic. A nice take on a combo of a weizenbock and an eisbock. Not sour or acidic, but just with those great dark fruit notes from the red wine barrel.
(O)- A very nice array of flavors and blending involved to make this beer. Subtle wine notes really make this shine.
★
756 characters

4.04
/5
rDev
+1%
look: 4 | smell: 4.25 | taste: 4 | feel: 3.75 | overall: 4
Pours into my Schneider &Brooklyner Hopfen Weisse glass a deep somewhat murky chesnut brown with deep reddish hue,a billowing light tan colored head atop that leaves no laceing as it settles slowly.Wow the Pinot Noir barrel really stands out but doesn't overwhelm the nose,musty phenols and a hint of sherry vinegar rounds the aroma profile out.Very low carbonation with a fuller feel,very mellow.Pinot noir grapes are really big on the palate along with oak,the weizenbock flavors come into form the more I drink,some spiced phenols and faint chocolate come alive as it warms.Very interesting and as others have said it's good to see an old school traditional German brewer try things like this.It's a sipper but it's complex and different.
★
741 characters

4.73
/5
rDev
+18.3%
look: 4.5 | smell: 4.5 | taste: 5 | feel: 4.75 | overall: 4.5
Had this outdoors, split the bottle three ways.
A dark ruby. The sun really made an awesome color through the chimay glass. A beasutiful, thin yet persistent blanket. Really perfection as far as lace goes.
Aroma was lightly phenolic, with a light vinous touch in the background, and a rich malty presence upfront.
Flavor: Incredible. A raisiny, spicy, fruity brew, all understated. Like a well balanced spice bread. An incredible pleasant oak sweetness and body tie together the rather light carbonation.
Mouthfeel: Balanced superbly, oak silk, low carb, solid body. Just can't really gush enough.
I loved this one, even at $20 for the 750ml.
★
651 characters

3.88
/5
rDev
-3%
look: 4 | smell: 3.5 | taste: 4 | feel: 4 | overall: 4
Bottle shared by Chris (spycow). A barrel-aged German offering eh? Served in a Russian River tulip.
A - Off-white foam settles to a collar, leaving behind a few wisps on top but minimal lacing. Dark cherrywood brown body with a hint of transparency to it when looked at from the right angle.
S - Taste is very estery in the expected weizenbock manner - a mix of cocoa, dark bread, and bananas, but with light oak and hints of Pinot Noir. There's a light touch at work here, and the fruity vinous flavors play well with the dark fruits in the base beer. Still, it's a bit understated.
T - The taste is stronger, with more of the Pinot Noir influence presence. The base beer imparts yeast notes of banana and clove, and the wheat base also makes itself known. Nice mix of fruity wine, fruity esters, and yeast spice. Not much alcohol presence here.
M - Medium bodied, with pleasant carbonation. Dry in texture with a crisp finish. Again, not much alcohol presence considering the listed 9.5%.
D - I'm excited to see German breweries stepping outside their comfort zone a little. This wasn't mind-blowing, but it demonstrated solid craftsmanship and the willingness to experiment. I wish it smelled a bit more like it tasted, as the aroma was a bit too conservative to justify the marked price increase.
★
1,305 characters
3.62
/5
rDev
-9.5%
look: 3.5 | smell: 4 | taste: 3.5 | feel: 3.5 | overall: 3.5
Pours a dark chestnut brown color with mahogany edges and a one finger beige head that quickly settles into a thin ring. Minimal spots of lace left behind.
Vinous dark fruit aroma with a strong barrel presence over roasted dark malts. Earthy oak and vanilla notes along with a prominent red wine character. Lots of grape, tart cherry and other dark berries followed by chocolate malt, caramel and coffee bean. Faint acetic presence but it doesn't interfere with the other characteristics and is not solvent like. Smells like a red wine barrel filled with chocolate covered cherries.
Medium bodied with tart sourness and a very strong vinous barrel character that dominates the flavor profile, lingering over the malt backbone into a dry acetic finish. Almost all barrel until the finish with toasted oak, vanilla and dominant vinous red wine flavor with dark grape, tart cherry, currant and other dark berries. Underneath, there is some faint roasted malt but it's overpowered by the barrel and acetic acid. As it warms the acetic character stands out a but more with strong vinegar in the finish. Still, it's not solvent like and it blends well with the tartness and vinous barrel notes. Flavorful but kind of one dimensional with all elements of the base beer completely obliterated. I wish that there was a touch of weizenbock flavor but any can't pick up anything that resembles the style.
★
1,397 characters
2.97
/5
rDev
-25.8%
look: 3 | smell: 3.5 | taste: 2.5 | feel: 3.5 | overall: 3
Pours murky reddish brown with a small white head fading nearly immediately. Little lacing.
Aroma takes on more of the base beer. Typical wheaty notes with banana and clove with some chocolate. Some cherries and dark fruit do come through.
Again base beer is the dominant flavor. Some black pepper notes and cherry comes through from the barrel. Not remotely sour. Barrel has little influence.
Medium bodied with decent carbonation. Alcohol is hidden well.
This beer was putried cold, but got better as it warmed. It still didn't really do it for me. I would've preferred some more barrel character and a bit of sourness to make all the flavors shine. To me it was just sort of a weizenbock with some extra flavors thrown in that didn't really mesh.
★
753 characters

4.12
/5
rDev
+3%
look: 3.5 | smell: 4 | taste: 4 | feel: 4.5 | overall: 4.5
A: The beer is hazy reddish brown in color. It poured with a collar of large white bubbles around the edge of the glass and some delicate lacing on the surface.
S: There are light aromas of cherries and oak barrels in the nose.
T: The taste is similar to the smell but is more complex with notes of cherries, oak and vanilla.
M: It feels medium-bodied and dry on the palate with a low to moderate amount of carbonation.
O: This beer is very easy to drink considering its strength because the alcohol is well hidden from the taste. I really enjoyed the aromas and flavors created by the barrel aging.
★
599 characters

4.1
/5
rDev
+2.5%
look: 4 | smell: 4 | taste: 4.5 | feel: 4 | overall: 3.5
A: Pours a very dark garnet red leaning towards brown in color. The beer has a quarter finger tall white head (with maybe even a hint of pink to it) that reduces ti a very thin ring at the edges of the glass. Minimal amounts of lacing are observed.
S: Mild aromas of dark fruits, red wine, and oak. Lighter notes of sour cherries and vanilla.
T: Moderate flavors of sour cherries along with oak and vanilla from the barrel aging. There are definite notes/influences from the red wine barrel - tannins and grape as well as distinct vinous notes.
M: Medium bodied with moderate amounts of carbonation. Lots of dryness and some tannins as well.
O: Very enjoyable but this is a sipping beer that needs to be enjoyed slowly and is best shared between a few people. The barrel aging really adds to this beer and contributes a lot of flavors/aromas and mouthfeel.
★
860 characters

3.5
/5
rDev
-12.5%
look: 3.5 | smell: 3.5 | taste: 3.5 | feel: 3.5 | overall: 3.5
A very dark and opaque brown colour. Some ruby red tinges. Fine, light tan mousse.
Intense fruit on the nose with some cherry and banana notes. Interesting combination. Very sweet.
A strangely fruity and sweet beer. The intensely sweet malt of the doppelbock is onrly accentuated by the fruit and spice notes of the pinot noir and the oak. In fact, the spice from the wine complements the clove of the yeast. Very interesting but not entirely convincing.
Medium-light body with moderate carbonation.
This is a strange beer. I can't find this beer entirely convincing. It is somewhat overly fruity to my taste with the wine notes that I normally like being overplayed once the weizen comes into it.
★
701 characters

4.27
/5
rDev
+6.7%
look: 4 | smell: 4.5 | taste: 4.25 | feel: 4 | overall: 4.25
Pours a deep brown color with a small quickly dissipating khaki head.
Aromas begin with rich oak, banana yeastiness, slightly sweet brown caramel maltiness. Next I get dark fruits, with vinous grapes, clove and some apple skins.
The tastes follow the nose with a solid base beer brown bread toasted maltiness. Then you get some slight tartness with flavors of grapes, dark fruit, brown sugar, caramel and emerging red vinous oak and vanilla.
The mouthfeel is medium bodied with medium to low carbonation. Finish is slightly estery and dry from the wine barrel aging.
Overall I really enjoyed this beer. The base beer which I believe is a take on Aventinus is works extremely well in conjunction with the Pinot wine barrel flavors. The vinous wine notes do not overpower but instead work seamlessly with the base Weizenbock in a beautiful melange of sweet malt, oak tannins, fruit and spice.
★
896 characters

3.64
/5
rDev
-9%
look: 3 | smell: 4 | taste: 4 | feel: 2 | overall: 3.5
Never seen or heard of this beer before. Right pretty bottle and quite expensive. Pretty excited.
Beer pours almost completely flat, a light reddish brown. What head there is is gone soon thereafter. Lovely nose of raisins, red wine and clove. Like a nice mulled wine. Tastes like Christmas pudding soaked in red wine. The barrel aging is really up front. Wine. Raisins, prunes, dark bread, clove, cherry, noticeable alcohol, ends on an acidic note.
Very syrupy mouthfeel. Really the main problem I have with it. Unlike other Weizenbocks of similar strength, this does not have the carbonation to carry all the flavors to a happy place. Just too sticky. A 750ml split between 2 would have been better split between 3 or 4. That said, a worthwhile experiment. I want to love it and I'll buy another bottle just to see what happens.
★
833 characters
4.62
/5
rDev
+15.5%
look: 4 | smell: 4.5 | taste: 4.5 | feel: 5 | overall: 5
750ml bottle. Schneider with another collaboration.
Ir pours like a standard Aventinus, but with slightly less of a head. Poured into an Aventinus half-liter. It has nice reddish brown appearance with a fizzy off whit head that leaves some splotches of lacing.
I think the smell is actually better than the original. Rich dark fruits, banana, clove, apple skin, and caramel are all there. But the extra vanilla oak and pinot noir are just fantastic. The barrel aging adds a berry-like fruitiness that is a treat to sniff.
The flavor is intense, and far more interesting than I expected. Rich wine and barrel notes definitely make their mark here. It is smooth an velvety, ore so than the original. Flavors of berries and caramel dominate. The finish is herbal and wheaty with some clove and banana notes.
A stunner for sure, on par with the illustrious original.
★
866 characters
Schneider Weisse Tap X Mein Cuvée Barrique from Weisses Bräuhaus G. Schneider & Sohn GmbH
87
out of
100
based on
14
ratings.