Dismiss Notice
Dismiss Notice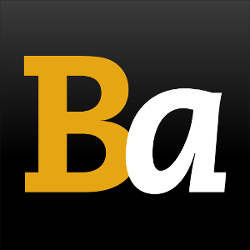 Join Our Email List →
And we'll send you the latest updates and offers from BeerAdvocate, because knowing is half the battle.
Dismiss Notice
Great Lakes Pumpkin Ale
- Great Lakes Brewing Co.
Reviews: 24 | Hads: 69
4.35
/5
rDev
+11%
look: 4 | smell: 4 | taste: 4.5 | feel: 4.5 | overall: 4.5
Served On Tap at Smoke and Barrel Adams Morgan DC
A: A nice Orange rind pumpkin haze with a soulless head, nice ripe pumpkin orange.
S: Nice sweet pumpkin, subtle nutmeg, spicy clove and orange rind spice.
T: A really good sweet pumpkin rind, subtle nutmeg, with a clove backbite, orange rind spice. A really good solid pumpkin beer.
M: Racy and lingering, strong refreshing medium body. Medium carbonation with a nice firm body.
O: This beer is dangerously close to breaking into the top 5 best pumpkin beers that I have had. This is definitely a pumpkin beer to be enjoyed by all beer fans.
★
597 characters

4
/5
rDev
+2%
look: 4 | smell: 4 | taste: 4 | feel: 4 | overall: 4
Surprised to see this on a tap takeover at a local bar in DC. Poured into a snifter glass. Pours a cloudy orange amber with a medium off-white head. Aroma is spiced all the way with cinnamon, nutmeg, clove and allspice. Flavor is upfront with a mild pumpkin flavor, nutmeg and clove, then mellows to a spicy dry finish. Glad to have tried this one!
★
348 characters

3.7
/5
rDev
-5.6%
look: 4 | smell: 4 | taste: 3.5 | feel: 4 | overall: 3.5
Served in a snifter at The Firkin.
Gotta love Dave's connections. This stuff pours a clear tawny sunset amber topped by a short finger of cream foam. The nose comprises brown sugar, cinnamon, caramel, allspice, nutmeg, and a touch of light cocoa. The taste continues the burst of spices, but things are thinned out, toned down, and washed out with the caramel and toasted rye bread that pervade the proceedings. The body is a light medium, with a light moderate carbonation and a sorta dry finish. Overall, a pretty solid pumpkin beer, one of the more drinkable ones, but surprisingly a bit light on the spice when the tongue gets involved.
★
641 characters
3.92
/5
rDev 0%
look: 3 | smell: 3.5 | taste: 4 | feel: 4 | overall: 4.5
A: Pours a light clear yellow/orange amber, with a small amount of fizzy white head. A little retains, especially around the rim of the glass, leaving small sheets of lacing.
S: Light hops and spices, including mild clove notes.
T: Again quite mild; some spices and finishes with some hops. I wasn't a big fan of the combination at first but it's growing on me after a few sips.
M: Light to medium body, medium carbonation.
D: Fairly drinkable if you like the spice mixture.
★
478 characters

3.95
/5
rDev
+0.8%
look: 4 | smell: 4 | taste: 4 | feel: 3.5 | overall: 4
On tap at Great Lakes. Served in a pint glass.
What do you drink on a cold, rainy Saturday afternoon in early November in Cleveland? I can't think of a better beer than the Great Lakes Pumpkin ale. When discussing the timing of the release of this beer with head brewer Luke Purcell a few years ago, I was impressed by how he sticks to his convictions instead of making a quick buck by jumping on the Halloween bandwagon. Luke really thinks this is a cold weather beer and doesn't want to capitalize on the public's perception that pumpkin beers need to be drank while buying costumes and carving pumpkins. Instead, Great Lakes releases this just days before Halloween so that it will last through mid-November. To me, this nice Pumpkin beer is a bright spot in an otherwise bland and dreary time where the days get shorter, the skies turn grey and the cold weather begins to set in.
The beer itself has a look that could best be described as "murky". It's very hazy and doesn't have the attractive disposition of some other popular pumpkin beers that have more of a caramel colored clear look about them. The color is a mess of orange and yellow, quite drab actually. The head retention is the star of the show, and, in a way, the cloudiness adds to the authenticity but doesn't get my taste buds crying out for a sip. Wonderful lace is left behind, saving this from a more average score.
The smell is full of spice and everything nice. Nutmeg and clove hit the hardest, followed by hints of allspice, ginger and cinnamon. Some pumpkin flesh and modest hops add depth. This is expressive and well balanced without becoming gimmicky.
Each year when I take my first sip of Great Lakes Pumpkin ale, I smile as it's really a comfort-food type beer. Cinnamon dominates the taste much more than the nose. The sweet caramel malt drops out half way through, letting the spices shine in the finish. Brown sugar and some light hops linger in the finish.
The mouthfeel is light to medium bodied with creamy carbonation. The finish is just a touch watery. Overall, I really like how this honest beer stays true to the style without being flashy or overwhelming. Much like Luke's decision to release this when the timing is right, the beer has integrity and that's a rare thing in the crowded market of pumpkin beers with flashy names and overwhelming spice tastes.
★
2,358 characters

4
/5
rDev
+2%
look: 4 | smell: 4 | taste: 4 | feel: 4 | overall: 4
A- Pours a hazy orange color with a pretty nice creamy colored head. Head leaves some nice lacing down the sides of the glass.
S- Smells of pumpkin spice, nutmeg, brown sugar and cinnamon. Nothing really shocking here.
T- The taste is nothing over the top and pretty solid. Follows the nose very well.
M- Medium body and in carbonation nothing out of the ordinary.
D- I've been wanting to try this one for a while now and it did not disappoint. Easy to drink, well balanced and one of the best out there.
★
511 characters

4.02
/5
rDev
+2.6%
look: 3.5 | smell: 4 | taste: 4 | feel: 4.5 | overall: 4
A-Slightly hazy copper with a medium light tan head that reduced to a thin cap and left spotty lace.
S-Bold nutmeg, and clove aroma with a bit of malt sweetness..
T-Spicy upfront with a significant pop from the combination of nutmeg and clove. Underlying sweet caramel malt contributes to good balance.
M-Medium-light to medium body with a crisp, dry finish. Good lasting spicy notes.
D-Nice. Bold without being annoyingly spicy. Does not taste fake at all and the flavours taste very true. This is a very well done pumpkin brew.
★
533 characters

4.27
/5
rDev
+8.9%
look: 3.5 | smell: 4 | taste: 4.5 | feel: 4 | overall: 4.5
Poured from tap into clean, clear glass by Steve, day bartender in the front of GLBC.
A Opaque light orange body under a minimal head that leaves little lacing. 3.5
S Nice pumpkin and spice smell profile, probably some nutmeg, cinnamon spices included. I really do like the smell that conjures up smells of pumpkin pie. 4.0
T Strong pumpkin taste with minimal spice profile. Not the sweetness that I have enjoyed in other pumpking ales, this one is probably more accurate as far as a true pumpkin taste. Lingering aftertaste of pumpkin came back to me after several minutes. This is an expertly brewed beer from Great Lakes. 4.5
M Medium feel with some malt but mostly the feel of pumpkin. Really nice. 4.0
D Very, very good. 4.5
Notes: I was pleasantly surprised by this beer that I did not expect too much from. I had come to the brewery today to taste the sublime Rackhouse Ale but this was a pleasant surprise.
★
921 characters

4.47
/5
rDev
+14%
look: 4 | smell: 4.5 | taste: 4.5 | feel: 4.5 | overall: 4.5
On tap at Great Lakes on 12/1/08. Served in a 12-oz. glass.
A - Poured a hazy pumpkin orange-tinted color with almost a finger of creamy froth on top. Lacing slide down the sides of the glass. Nice head that retained well and flared up with each swish of the glass.
S - Lots of pumpkin spice up front with a heaping amount of nutmeg and brown sugar. There is also hints of cinnamon and pumpkin meat with a touch of sweet cream.
T - Mix of pumpkin meat, nutmeg and sweet cream in the initial flavor, followed by brown sugar and cinnamon sweetness and a crackery/crusty maltiness in the finish.
M - Medium body with a pretty smooth, creamy texture. Spicy finish with minimal bitterness on the palate.
D - Definitely one of the better pumpkin ales I've had on tap. This one blends the spices and the authentic pumpkin flavor quite well, and throws in ample maltiness and sweetness for good measure.
★
905 characters
4.15
/5
rDev
+5.9%
look: 4 | smell: 4 | taste: 4 | feel: 4.5 | overall: 4.5
Had this on tap recently at the brewery as this is another one of their on-tap only "pub exclusives." This beer is a nice orange.golden color. Mine didn't have much of a head when it was drawn from the tap, just a fairly thin surface layer and not to much lace either. Aroma wise this beer is chock full of pumpkin, spice and is rounded out by hints of hops. Tastewise it is malty sweet and spicy with flavors of nutmeg and obviously pumpkin. Perhaps a hint of cinnamon as well. The taste is rounded out by a hint of hop bitterness. Not very complex flavorwise, but quite enjoyable. Has a crisp, medium bodied mouthfeel with moderate carbonation. Very easy to drink. Another tasty treat from Great Lakes.
Eric
★
710 characters

3.87
/5
rDev
-1.3%
look: 3.5 | smell: 4 | taste: 4 | feel: 4 | overall: 3.5
this one isn't as pumkpin-y as others. i had southampton's version the night before, and that was basically liquid pie. this is a little drier
the hops involved are strictly utilitarian, as the flavors are fairly subtle to begin with. the aroma has a clean pumpkin to it and the taste features the same, plus some spice at the finish
it's a hazy orange color with no lacing
good pumpkin beer if you're looking for something understated and not like a dessert
★
467 characters
4.09
/5
rDev
+4.3%
look: 3.5 | smell: 4.5 | taste: 4 | feel: 4 | overall: 4
Finally- a pumpkin brew that can live up to its name!! Disregard this review if you don't want a pumkin ale that is loaded with spices and pumpkin flavor. However, if thats what your looking for than this is a brew for you. The people in the next table can smell this beer! And no, it's not pumpkin pie! Sure, you're not going to sit down and drink 10 of these in a setting, but this brew is not meant for that. Have one or two. Enjoy the boatload of pumpkin flavor that this brew provides. Cheers to you GLB!
★
509 characters

3.37
/5
rDev
-14%
look: 3.5 | smell: 4 | taste: 3 | feel: 3 | overall: 3.5
Had this one on tap for lunch today at GLBC. Nice bright orange hue int the glass. The bartender kept having to wait for the foam to dissipate enough so he could fill my glass but once served, the head disappeared fairly quickly. Nice aroma of nutmeg and other spices with, of course, baked pumpkin. I always like the aroma of pumpkin beers more than I like the flavor (same way with bacon). Spiciness up front on the tongue with no discernable amount of bitterness. Mouthfeel seems a little thin, which always bothers me with pumpkin beers because the pies are so heavy. Not bad for the style... but more than one of these may be a little cloying.
★
648 characters

2.99
/5
rDev
-23.7%
look: 3 | smell: 4 | taste: 3 | feel: 2.5 | overall: 2
Appearance: Orange copper amber hue forms a tiny layer of foam leaves behind spots of thin cream colored lacing. Aroma: Spiced up nutmeg, all spice insert other pumpkin pie like tones here, evident malty sweetness really heavy own spice and light on pumpkin tones very mild hop character pretty much overshadowed by the spicing only 15 IBU anyway. Taste: Spices and pumpkin dessert style beer pretty sweet and somewhat sickeningly spiced with a touch of pumpkin gourdiness and lightly toasted mild ale malts no hop character can I detect. Mouthfeel: Medium to light on the body even carbonation just gets a bit cloying toward the end of a pint I would suggest a half pint serving or at least a twelve ounce. Drinkability: Not the best of all pumpkin ales I tried seems like this is only the second year brewing this one and still working out the recipe. Not a session brew that is for sure I wanted to cut it with some Burning River Pale ale just to mellow out the pumpkin pie spices. I appreciate the attempt but I know somebody out there other than Dogfishead can revolutionize this style that seems like you have to offer it between Halloween and Thanksgiving, not true.
★
1,173 characters
Great Lakes Pumpkin Ale from Great Lakes Brewing Co.
87
out of
100
based on
24
ratings.