Dismiss Notice
Get 12 monthly issues of BeerAdvocate magazine and save $5 when you select "auto-renew."

Subscribe now →
Dismiss Notice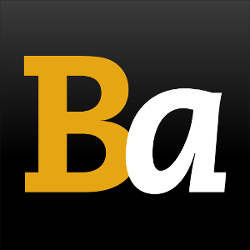 Join our email list →

And we'll send you the latest updates and offers from BeerAdvocate, because knowing is half the battle.
21st Amendment Brewery
Reviews: 111 | Visits: 247

4
/5
rDev
+3.1%
vibe: 4 | quality: 4 | service: 4 | selection: 4
This was my 3rd annual visit to the 21st Amendment in recent years and the Brewpub is well worth a visit. Located on Second St, in the South of Market area and not far from the Baseball Stadium i imagine it gets very busy on match days. My visit this time was mid afternoon so the bar was fairly quiet, service was quick and prompt and the bar person very friendly. I had a pint of Amendment Pale ale (5.3) which wasn't bad.The selection of beers on during my visit was quite good and if i'd had more time i would have been happy to sample a few!
★
546 characters
3.75
/5
rDev
-3.4%
vibe: 4 | quality: 4 | service: 4 | selection: 3 | food: 4
I visited this brewpub near SBC ballpark on a Tuesday afternoon around 2pm for lunch. Parking was easy at this time.
This brewpub is a converted warehouse. In the front there is a 3 sided square bar. Further in there's a bunch of tables and also a smaller upstairs eating area. The kitchen is open to viewing. The brewery is pretty hidden in the back. This place gives me a casual or dress casual feel. For comparison, Steelhead in Burlingame is way more upscale, and San Francisco Brewing Company is way more of a dive.
I had the special grilled chicken sandwich and it was very good. I also tried my friend's smoked turkey sandwich which was very good. Nice fries. They even have mini-pepper grinders at each table so you can have freshly ground black pepper.
The beer was pretty well done. The blonde ale was the least bitter, and the only seasonal they had at the time was the holiday spiced ale, which also was pretty good. The pale ale is a good standby. The IPA is ok too. Unfortunately there were only 4 house brews available. They also had SNCA and La Chouffe available on tap and in the right glassware.
Overall: Slightly pricey, but a happy hour visit is probably well worth it.
★
1,204 characters
4.14
/5
rDev
+6.7%
vibe: 4 | quality: 4 | service: 4.5 | selection: 4
The atmosphere in this place is great. The decor uses a lot of wood and the ceiling is open to the rafters. Lots of prohibition style decoration which is to be expected by the name. I was there during happy hour on a Thursday afternoon and there was a pleasant local crowd of about 15 people there. The bartender knew a lot of the names and it felt very welcoming even to an outsider. Happy hour had $3 pints, which was nice. The place is pretty big so it doesn't feel cramped at all. There were about 20 tables in the back that were not being used when I was there, and about 5 tables around the bar that were sparsly populated. The service was great. The bar tender actually came around from the bar to serve us and tell us about the beers. Not overly talkative, but certainly cordial and willing to interact with us as much as we wanted.
If I was a local I could see myself hanging out here to have a good beer. The selection seemed to be a bit minimal. They offered 5 house brews and several good bottles. It was definately a respectable selection, but they did not have everything a BA might want. I stuck to the house brews and enjoyed their IPA very much. The food looked and smelled good, but I didn't have any so I cannot comment much further. It's a bright and airy place and it is a lot of fun to drink there. I will certainly go back when I am in the area again.
★
1,377 characters
4.2
/5
rDev
+8.2%
vibe: 3.75 | quality: 4 | service: 5 | selection: 4 | food: 3.75
This nice downtown S.F. pub is right up the street from Pac Bell Park, home of the Giants. The bar is horseshoe shaped and accomodates plenty of people. There is a kitchen opposite the bar, and a loft is above that. Some tables and dart boards are in the loft. High ceilings add a nice uncluttered feeling. A nice feeling pub, we liked a lot. Good beer and decent food though we only had an appetizer. About 5 or so beers on tap and a cask offering. It was dry when we were there. Prices for pints are a bit stiff, $4.50 for imperial pours, five bucks for cask. Despite the high prices this is our favorite pub in S.F. It's a quiet location when the Giants are on the road and parking is easy. Has a very neighborhood feel. A must visit for Bay Area advocates.
★
760 characters

4
/5
rDev
+3.1%
vibe: 4.5 | quality: 4.5 | service: 3 | selection: 4 | food: 4.5
Just down 2nd from the faux retro hipness of Pac Bell Park lies one of San Francisco's best beer stops, the 21st Admendment.
The bar and one resturant is all one large rectangular space ( with a small second story loft in the rear). Despite the open space, the room feels intimate and the bar is distinct from the resturant. The bar is a large u shape with stools and tables, full service at both.
The beers are top notch west coast beers. Of particular interest is the Double Trouble Double IPA. No engines as they leave that to the fine folks at Magnolia. Beers are crisp, clean and generally interesting. (Only one of note that wasn't as accomplished was the 2004 Golden Doom Belgian brew)
Food is equally tasty with the style and presentation focusing on the slightly more upscale and adventurous with plenty of Asian Pacific flair.
Great place.. great folks.. One bit of warning.. sometimes they have a paucity of server staff on bar duty so be agressive with your ordering. Oh and they don't sell growlers of their strong beers which means that the only place to have the Double Trouble is here at the pub.
★
1,125 characters
3.93
/5
rDev
+1.3%
vibe: 4.5 | quality: 4 | service: 3.5 | selection: 4 | food: 4
I think I really like this place. The house beers are very good and the fact that they have outside beers to compliment thier own is a very cool idea.
Thier beer school series is a fun time especailly the beer dinner with Coco Pete formally of Pete's Wicked. The pairing for beer and chocolate was fun and some of the chocolate inspired savory courses were really good. I'm looking forward to thier strong beer seminar this month ( January). They hold beer school on the third Tuesday of the every month.
Service can be a little slow and uncaring sometimes, but overall I look forward to stopping by for a drink or two when I'm in the area .
★
645 characters
3.28
/5
rDev
-15.5%
vibe: 4 | quality: 3 | service: 3 | selection: 3.5 | food: 3.5
This place is right down the street from the Ball Park so economically speaking it is a great location for them. I started off with the ESB and was horribly disappointed to be drinking a pale ale. ESB = Extra Special Bitter guys. To say the least the hop presence bored me to death in this one. I then tried their wheat, which is a California style IPA. Which means they bore you to death by adding cascade hops or some such cliche American Brewer variety. They had a Watermelon ale, I was trying to get my wife to try it, but even she couldn't find it appetizing. They had food and that is about it. The menu was just pub fare when we were there in the afternoon, perhaps they have a more extended one in the evening? Overall I think they had half a dozen beers there. The only thing extraordinary had watermelon in it. Needless to say I wish I would have known about that Rogue place in North Beach, before we trekked the whole way there.
★
940 characters
4.08
/5
rDev
+5.2%
vibe: 4.5 | quality: 4 | service: 4 | selection: 4.5 | food: 3
This is a great place to go if you're going to a San Francisco Giants game or other event at Pac Bell Park. This establishment has become by bar of choice for a few brews before the games. It's only two blocks up the park on 2nd street, which makes it a three minute walk to the park when you are ready to head in.
They have a good selection of beers, including some from fellow pubs around the City. The Amendment Ale is my top pick for this brewery. The Watermelon Wheat is worth trying if available. Avoid the South Park Blonde.
Service there is good. If you're lucky enough to get a table the wait staff is competent. They keep several bartenders so you don't have to wait long to get a drink.
If you want to eat, get there during happy hour. Otherwise, the food isn't worth it. Buffalo wings were mildly spicey and the spring rolls lacked flavor.
Overall, it's a good place to down a few before watching Bonds launch one into the bay, and it beats paying $7.00 a beer inside the park.
★
1,003 characters

4.22
/5
rDev
+8.8%
vibe: 4.5 | quality: 4.5 | service: 4 | selection: 4
A nice place near Pacific Bell Park. I love that smoking is banned in California restaurants. (Sorry, smokers.)
A big, warehouse-type place. Very tall ceilings and lots of natural light from windows with murals on the brick wall. I sat at the bar. Nice bartender. It wasn't crowded on a Tuesday afternoon in August, though there was a private function going on upstairs.
I didn't try any of the food, just all their brews! They serve their samplers in fairly large glasses. Of particular note is their Double Trouble IPA for all you hopheads. Wow! I asked the bartender what hops are in them. He didn't know, but went and asked one of the brewers. Turns out they use Warrior, Cascade and Tomahawk. A great IPA in the West Coast style.
★
741 characters
4.6
/5
rDev
+18.6%
vibe: 4.5 | quality: 5 | service: 4.5 | selection: 4.5 | food: 4
I visited this place on my brewery tour of Southern California... And it had the best beer of any of the brewery's I visited. That list included, Sierra Nevada, North Coast, Anderson Valley, Anchor and a few others...
The Double Trouble IPA, is something that dreams are made of. Its very reminiscent of a Stone Product. The regular IPA is drop dead gorgeous. At the time of my visit, they had a Double IPA, a barleywine and a Strong Dark Belgian on tap, including a lager, an ipa and a brown.
I dropped in on this place twice, and both times I was treated to a tour of the facilities... Supposedly they're the only brewery on the west coast with a disco ball... It's pretty sweet! Also be sure to ask about the artwork on the walls, there is a good story behind them.
Visit 21st Amendment! Disco in the brewery!
★
822 characters

4.18
/5
rDev
+7.7%
vibe: 4 | quality: 4 | service: 4 | selection: 4.5 | food: 4.5
This is a very unpretentious brewpub. It is basically one large room with a high ceiling. The times I visited, it was very busy, and because of its location it attracts the baseball crowds. There was a very good selection of microbrews on tap. The service was prompt and friendly, despite the crowds. The beers were good and the food was very good. I will definitely visit this place again when I am back in San Francisco.
★
422 characters
21st Amendment Brewery in San Francisco, CA
87
out of
100
based on
111
ratings.