Dismiss Notice
Dismiss Notice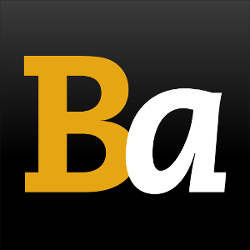 Join Our Email List →
And we'll send you the latest updates and offers from BeerAdvocate, because knowing is half the battle.
Dismiss Notice
Fantôme Coffee Ruby
- Brasserie Fantôme
| | |
| --- | --- |
| Educational use only; do not reuse. | |
Reviews: 9 | Hads: 30
4.02
/5
rDev
+3.9%
look: 4.25 | smell: 4 | taste: 4 | feel: 4 | overall: 4
Bottle: Poured a nice amber/copper color ale with a huge foamy head with excellent retention and some very good amount of lacing. Aroma of Belgian malt base with nice caramelized notes is quite enticing. Taste is a nice mix between some Belgian malt base, some residual candi sugar with caramelized notes and alight bitter finish. I don't get the coffee name since I could not detect any coffee notes. Body is full for style with good carbonation. Nice mix of drinkability and complexity but maybe a bit clean for Fantome.
★
524 characters
3.76
/5
rDev
-2.8%
look: 3.5 | smell: 3.75 | taste: 3.75 | feel: 4 | overall: 3.75
Preliminarily, I have to admit that I am prejudice towards Fantome. I love Dany; I love the what he does and I love the inconsistencies and quirks of these beers. Now, having said that, I'm not even sure how to grade this one!
Pours an amber with a super fast fading head. Medium carbonation but a decent mouth feel, highlighted by what I think is a perfect balance for the the beer purports to be, and is.
Nose is weird English bitter, carmel, hints of coffee but a bit more like a light bitter chocolate or cocoa, roasted grains and layers of smells that are bitter, burned and earthy. There is even sweet character that comes and goes.
Flavor profile is simply not very saison like - at least to me. Label warns that the beer is bitter. Believe the label - it is. Not so much a hop bitter as a coffee or chocolate bitter. And, like the nose, a hint of sweet with the bitter. Strange one this.
Finish is all very strong English bitter tones.
This is not typical Fantome. However, in the lexicon of beers, this is worth trying.
★
1,043 characters

3.67
/5
rDev
-5.2%
look: 3.75 | smell: 3.5 | taste: 3.75 | feel: 3.5 | overall: 3.75
750ml Poured into generic tulip glass.
A: Beautiful crisp and transparent amber color with a slight off white head with a combination of medium sized bubbles around the rim with small creamy ones in the center. Decent lacing and it seems like medium carbonation as well, which dissipated after a few minutes to a thin sheet of fine bubbles.
S: Sweetness comes to mind immediately. There's a touch of caramel and crystal malts with a very faint toastiness. There is no yeast or Fantome funk, no hop or coffee character either.
T: Nice and malty, slight fruity sweetness and a very gentle Fantome yeast character. Definitely needs some age to really shine and come through as a Fantome funky weird beer. Too clean at this moment but still an amazingly great beer. There is a gentle (I'm being ambitious here) coffee note but note sure. Its mainly just a slight berry fruit character mixed with malt sweetness. I get no coffee… But it's a nice dry amber-ish fruity kinda-saison… yeah… I like it but it feels like a confused beer…
M: The beer finishes with a slight bitterness but also a little sweet and fruity. The late aftertaste kinda reminds me of a slight roast character but mainly darker crystal malts…
O: An interesting but too clean beer from Fantome. I bought this 'fresh' and will buy another and try with some age. Typically Fantome brews have much more character with some age if they seem to neutral/clean at first. But we'll see. Again, not a bad beer at all but I just expect the Ghost to be Strange, that's all. This is a very well made beer but unfortunately I don't get any coffee… I do, however get the 'Ruby" part of the name. This beer is a beautiful amber color with a nice malt character. If you're a Fantome fan boy/girl like I am, it's definitely worth a try.
★
1,828 characters
3.64
/5
rDev
-5.9%
look: 3.75 | smell: 4 | taste: 3.75 | feel: 2.5 | overall: 3.5
Almost totally flat. Medium brown color. Smells like cocoa oil; not roasty like coffee. Taste is very dry, surprisingly pleasant. Bordering on tart and bitter, but neither of those words really fit it. Very chocolatey. Wouldn't buy again for the price, but not the worst Fantome experience I've had.
(Can this guy learn to make properly carbonated beer, already?)
★
363 characters

4.45
/5
rDev
+15%
look: 4 | smell: 4.5 | taste: 4.5 | feel: 4.25 | overall: 4.5
Picked up a 750ml at Olive Tree Market for $20. and poured it into a stemmed goblet.
Pours a hazed unfiltered ruby/brown with a two inch tan head, lingers for a few sips, leaving a ring of foam with milld lacing from start to finish. Aroma is fresh brewed coffee, burnt candy sugar, fruity esters, big malt presence and faint hop on the finish. Aroma carries over into the flavor - bitter coffee and hops are noticeable throughout, with spicy notes from the yeast, and a big sweet malt bill to balance everything out. Full bodied, mellow carbonation and tons of pleasant bitterness stick to the palate.
Such a solid coffee beer - nice work Dany!
★
648 characters

3.31
/5
rDev
-14.5%
look: 3.25 | smell: 3.5 | taste: 3.25 | feel: 3.25 | overall: 3.25
Lot: JC215. Best before end 2018.
Pours a murky dark orange-brown with a foamy dark khaki head that settles to wisps of film on top of the beer. Tiny dots of lace form around the glass on the drink down. Smell is of toasted malt, earth, peppercorn, coffee bean, and burnt brewed coffee aromas. Taste is much the same with toast, fruit, earth, black pepper, whole peppercorn, and slight coffee ground flavors on the finish. There is a mild amount of roast and earth bitterness on the palate with each sip. This beer has a low level of carbonation with an almost flat mouthfeel. Overall, this is an above average beer that has some distinct coffee aspects, but I am getting more earth and pepper qualities in both the smell and taste.
Serving type: bottle.
★
757 characters

4.34
/5
rDev
+12.1%
look: 4.5 | smell: 4.25 | taste: 4.25 | feel: 4.5 | overall: 4.5
I haven't reviewed a beer in awhile, but this one deserves a description.
L- Dark amber, close to ruby in color. Initially it looks flat, but the carbonation becomes visible a few seconds later. It looks nearly perfect a few minutes later.
S-I don't smell too much coffee. It smells like a belgian pale ale, more or less.
T- Surprising amount of coffee up front. But then taste the taste evolves to saison yeast, hops a little funk and fairly sweet and fruity. There is a lot going on. Very unique and enjoyable.
M- There is a good amount of carbonation with a viscous finish. As many of his beers exhibit; great mouthfeel.
O- I'll chalk it up to another win for Dany. This was pretty much exactly what I hoped for based off the name. Great job per usual!
★
770 characters

4.08
/5
rDev
+5.4%
750ml capped and corked bottle shared by Jason - thanks. Bottled 8/25/2012. Best before 2016.
A: Pours a hazy dark orange with a 1/2-inch thick white head which fades to the rim and leaves spotty lace.
N: Roasty mild coffee, saison yeast, floral, spice, grainy, bready.
T: Funky coffee, roasty grains, pumpernickel bread, fruity, earthy.
M: Moderate body and medium carbonation. Dry, coffee and yeasty finish.
O: Unique and interesting. I've never had a coffee farmhouse before this.
★
488 characters

3.61
/5
rDev
-6.7%
look: 4 | smell: 3.5 | taste: 3.5 | feel: 3.75 | overall: 3.75
750ml poured into a matching Fantome tulip. The brew appears a clouded amber color with an off-white head. Some spotty and patchy lace stick to the glass as the cap slowly fades.
The aroma is fruity and earthy/rindy with a little bit of cheese and funkiness. A fruity melon aspect is present from the middle to the finish which is strange but kinda works to pull it all together.
The taste is bitter and fruity with pulp/rinds. Earthen with almost a fruity melon character mid-palate but lasting bitterness and mild alcohol warmth. A spicy green pepper character comes out as it warms.
This is a medium bodied brew with a moderate amount of carbonation. It is nice and lively but wow is it bitter and earthy with mild fruit. The bitterness somewhat hurts the overall drinkability but by all regards this isnt that bad.
★
821 characters
Fantôme Coffee Ruby from Brasserie Fantôme
-
out of
100
based on
9
ratings.