Dismiss Notice
Dismiss Notice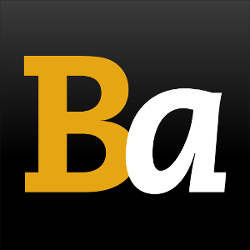 Join Our Email List →
And we'll send you the latest updates and offers from BeerAdvocate, because knowing is half the battle.
Dismiss Notice
Slow Elk Oatmeal Stout
- Big Sky Brewing Company
| | |
| --- | --- |
| Educational use only; do not reuse. | |
Reviews: 114 | Hads: 264

2.95
/5
rDev
-14.2%
look: 3.5 | smell: 3.5 | taste: 2.5 | feel: 3 | overall: 3
Big whiff of Cain's diner coffee from the outset, leading into a caramel and toffee heavy body. Light milk chocolate and more weak coffee with a dash of creamer. A nice burst of earth and meadow comes from the Goldings, while it finishes with a subtle balance of fruit from the English yeast. This is a solid English-style Porter, too bad it bears no resemblance to any sort of Oatmeal Stout. Where's the creaminess? Another bag or two of roasted malts and a higher mash temp would go a long way. Not bad beer in the least, but it misses the style mark completely. I'm just relieved I'm not relying on this to get me through a long Montana winter's night.
★
655 characters

2.9
/5
rDev
-15.7%
look: 3.5 | smell: 3.5 | taste: 2.5 | feel: 2.5 | overall: 3
A: Quite dark brown (but in the light there is a redish tint) with a tan 1.5 finger head that dissipates to a nicely thin head; lacing is average
S: typical roasted malts and oats with subtle chocolate undertones; something else sweet and slightly funky
T: Initially it's good but it gets pretty weak on the back end and kind of has a generic adjunct-like flavor; there are some good roasted malts and oats going on here but there is just something a little funky, especially in the aftertaste. I first tasted this out of a bottle (no other choice) and liked it much better than I do now that I'm tasting it as it should be tasted from a glass
F: Pretty carbonated and watery for a stout; also not the creaminess that I like my stouts to be
D: It's drinkable and because it's light, you can have a couple but there is something funky (just slightly) that makes you not want to go crazy with it; this really doesn't feel like an oatmeal stout and the more I have of it the worse it tastes
★
991 characters
2.85
/5
rDev
-17.2%
look: 3 | smell: 3 | taste: 2.5 | feel: 2.5 | overall: 3.5
Dark brown with a decent amount of medium brown head. Chocolate and coffee flavors are present but subdued. Burnt character is there but hard to find. Sweet, dry finish. I think this may be a decent beer to introduce people to the style as it's flavor profile and is not overly strong, but it still has all the characteristics, albeit subdued.
★
347 characters

2.71
/5
rDev
-21.2%
look: 2 | smell: 3.5 | taste: 2.5 | feel: 2.5 | overall: 2.5
A: The bottle design is probably the best part about the beer. Big Sky has great continuity with their design. However, the idea of calling the beer "Slow Elk" with a drawing of a cow with elk antlers roped on is pretty funny. I digress...the wear pours terribly into a snifter, for a stout that is. Foams too heavy, carbonation does not rise like a stout usually does. Dark body with an amber touch when put up to light. Head is lumpy and whitish tan.
S: Probably the best part about the beer. Has the odor of a traditional stout with hints of heavy grain.
T: Meh, nothing really too impressive. I feel like the "oatmeal" taste they were going for misplaced the essence of what a stout beer should be.
M: Not as thick as I like my stouts.
O: Under-impressed. Big Sky usually makes a good push with their brews. Slow Elk is on the weaker side of things. I guess it's a good thing that it's a limited release...
★
918 characters
2.71
/5
rDev
-21.2%
look: 3.5 | smell: 2.5 | taste: 2.5 | feel: 2 | overall: 3.5
a: Dark brown to black with a fluffy head.
s: Light, sweet roasted aroma.
t: The base flavor is cola with light roasted/smoky notes. Lacks depth, not as rich as I was hoping for. A bit too sweet for the style, more robust roasted malts would improve this.
m: Light for the style.
d: Compared to other Oatmeal stouts this is below average, but that's not to say this isn't a nice, enjoyable beer.
★
399 characters
2.7
/5
rDev
-21.5%
look: 3 | smell: 3 | taste: 2.5 | feel: 3 | overall: 2.5
Poured this Oatmeal stout from a 12 oz brown bottle into a pint glass. This stout produced a tan head only average retention. It poured a dark brown color, left behind a small amount of lacing. The aroma consisted of roasted malt, coffee and hops. Medium body, smooth easy to drink. Tastes of roasted malt, coffee, and chocolate. Not a great example of the style...just not much to brag about with this one. So far my least favorite offering from Big Sky.
★
455 characters

2.52
/5
rDev
-26.7%
look: 3 | smell: 1 | taste: 3 | feel: 3 | overall: 3
-Little aroma...watery..little head...more of a brown ale..easy drinking..some sweetness on aftertaste..below average to average stout..give this one to people who are afraid of big bad dark stouts...doesn't taste very dark or much like a stout. To be fair, this one followed the Bell's Oatmeal Stout in my tasting and didn't come close to measuring up in character or taste..
★
377 characters

2.5
/5
rDev
-27.3%
look: 2.5 | smell: 2.5 | taste: 2.5 | feel: 2.5 | overall: 2.5
Deep dark brown in hue, black in the middle with a hint of red highlights when held to a light, a tan head of a baby's finger in height quickly dissipated to a bubbly collar. There was no subsequent lacing of note. Minimal potency in the nose, sweet oatmeal is the most prominent. Flavorful palate but the sweet oatmeal doesn't mix so well with the roasted malt and the insignificant chocolate notes. The bitterness doesn't complement the sweetness; frankly they clash. Seemed a little off; the thin and watery mouthfeel only compounds the problem. Awful clean on all accounts; lousy finish. The more your drink Slow Elk the less impressed you become, not worth trying, below average.
★
687 characters
2.49
/5
rDev
-27.6%
look: 2 | smell: 3 | taste: 2 | feel: 2.5 | overall: 3
Poured from a brown 12oz bottle with no freshness date, into a snifter.
Black in color, but a dark red hue appears when held to light.
Tan, 1-2 finger head that quickly fizzles away. Leaving a thin layer of tan retention. Lace is almost non-existant.
The aroma is mildly present, fruity, some veggie like quality. A mild burnt grain scent.
Mouthfeel is silky and overcarbonated. This is almost watered down in flavor and aroma. Some roasted grain flavor, a touch of coffee, finish is watery and plain.
Go ahead and skip this. If there is oats in here, they sure skimped on them. Volume appears to be the priority.
★
617 characters
2.47
/5
rDev
-28.2%
look: 2.5 | smell: 3 | taste: 2 | feel: 3 | overall: 2.5
Fall 2011
A: Pours dark brown with less than a finger of transient latte foam which leaves a scratched mirror surface with a border of foam. No lace. When available near excellent clarity.
S: Oats, bitters, roasted malts, earthy hops (faint), slight sweetness.
T: Semi bitter with some earthy flavors from the malts. Slight american ale yeast flavor.
M: thin for the style with moderate carbonation. Semi dry finish.
O: Meh, not at all impressive for the style.
★
463 characters

2.43
/5
rDev
-29.4%
look: 3.5 | smell: 3 | taste: 2 | feel: 2 | overall: 2.5
"Sweet" stout is one thing but this brew never generated any flavor at any temperature, blandly sweet, less than average mouthfeel for the style...I was pretty bummed by Slow Elk...
★
181 characters

2.41
/5
rDev
-29.9%
look: 3.5 | smell: 2.5 | taste: 2 | feel: 2 | overall: 3
Deep ruby hue & very clear when held to light. Well retained beige head. Chocolate malt, nondescript caramel malt sweetness along w/ slightly tart esters. Not particularly eniticing aromawise. Thin in body & and the watery mouthfeel lacks the viscous, proteinaceous quality that a good oatmeal stout should have. The contribution from the oats is imperceptible. Nothing outsatnding in this brew. The slightly bitter, generic roasted grain notes along with a bit of caramel malt comprise the malt profile. Slow Elk is quite bland all around for style and is a weak and ummemorable oatmeal stout. No outright flaws here, however.
★
635 characters

2.24
/5
rDev
-34.9%
look: 2 | smell: 3 | taste: 2 | feel: 2 | overall: 2
slow elk, eh? this is one "slow stout"! it pours out a black-ruby hue...really fizzy head that died quickly. no lace. slight burnt malt aroma..some cocoa notes. tastes mostly of some chocolate malts and oatmeal overtones....this beer seemed so dead that i busted out the valentines chocolates to help things out. too smooth and "dead" mouthfeel. a really disappointing end to this brew. weak and seemingly watery. munching hershey kisses while drinking this brew didn't seem to help. a bad example of any stout. not recommended.
★
528 characters
2
/5
rDev
-41.9%
look: 4 | smell: 1.5 | taste: 2 | feel: 3 | overall: 1.5
Slow Elk from Big Sky Brewing.
They also make the Moose Drool beer, and the Scape Goat, which I have yet to try.
From the bottle, it pours dark amber and clean.
Smells dank and mosslike at the same time. Tastes much better.
I detect some semi-sweet chocolate and coffee flavors, but it's insipidness left me uninspired.
It has a mello malty mouthfeel with a clean finish and no aftertaste.
I kept waiting for this beer to show me something more.
★
458 characters
Slow Elk Oatmeal Stout from Big Sky Brewing Company
79
out of
100
based on
114
ratings.