Dismiss Notice
Get 12 monthly issues of BeerAdvocate magazine and save $5 when you select "auto-renew."

Subscribe now →
Dismiss Notice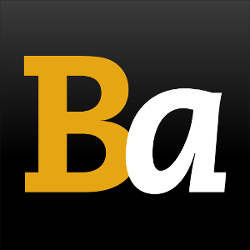 Join our email list →

And we'll send you the latest updates and offers from BeerAdvocate, because knowing is half the battle.
Cuvée Des Jonquilles
- Brasserie Au Baron
| | |
| --- | --- |
| Educational use only; do not reuse. | |
Reviews: 60 | Hads: 160

4.77
/5
rDev
+16.1%
look: 4.5 | smell: 5 | taste: 4.5 | feel: 5 | overall: 5
Dusty old champagne bottle with the very beefy cage barely restraining a highly primed cork that looks like it has been try to bust out for quite some time, I'd not be surprised to know this is 4+ years old, especially based on other old Belgian gems I've found at the store that were dated and similar appearance. I really like the label, rustic and inviting.
Opening over my sink with my large Gulden Draak tulip at the ready, after pulling it from the cellar and serving at around 50F, I expected some fireworks, but wow! While only 2~4 oz gushed out, the cork exploded with a ferocious pop and such velocity I double check the plaster on my ceiling to make sure it didn't do any damage. The head is contained with the first full glass, but is large, fluffy white affair, leaving heavy chunks of foam. The brew is a cloudy burnt gold, and overall the appearance is classic saison.
Smell is fantastic, very sweet but soft, candied tropical fruits and wildflowers, spritzy and full, with some caramel malt and sour wheat coming out as it warms.
Taste is not as sweet, with a tempered dryness, sour, pithy citrus with enough tartness that I have to wonder if there are not some bugs at play? If so, they're faint even after what I presume is a long time bottle conditioning. Incredibly refreshing and tasty, this is a perfect example of the style, maltier yet crisp, tart but smooth.
Mouthfeel is spritzy but slick as well, with a light body and crisp finish, perfect for the hot summer evening.
Drinkability is very high, although I have a sense of preciousness about this bottle, compounded by how satisfying it tastes, that leaves me milking ever last drop. This beer is a true masterpiece.
★
1,703 characters
3.8
/5
rDev
-7.5%
look: 3.5 | smell: 3.5 | taste: 4 | feel: 3.5 | overall: 4
App: Golden straw color pours from the 750 ml bottle. Big foaming white head settles to a lasting head, low lacing and fairly clear for being unfiltered.
Aroma: Smells more like a saison than a biere de garde. Spicy, slightly sweet, some earthy funk and peppery notes. Pretty crisp and clean. Good, but not to style.
Taste: Fairly flat but more flavor than their saison with more sweetness and spicier with dryness and some mild hoppiness in the middle and finish.
Mouth: Light to medium bodied with slightly more carbonation than the saison. Dry but still sticky in places.
Drink: Yeah, pretty nice.
★
604 characters
4
/5
rDev
-2.7%
look: 4 | smell: 4 | taste: 4 | feel: 4 | overall: 4
Bottle from Knightly Spirits Orlando.
The body is lemon yellow and very active with carbonation bubbles. The head is two fingers thick and ridiculously bubbly/frothy making it look like white sea foam. A second top off produced a much creamier and more well formed head so the first pour could have been agitation.
The aroma is floral, grainy, slightly sharp a little dusty which tickles the nose and some mild sweetness that seems sugary, but could be malt.
Soft vanilla and old lemon in the fore with sweet grains and malt. Tongue tickling and herbal bitter through the middle. The finish is malt, lemongrass and a hint of bannana-like German Hefe flavor. Pretty interesting beer. A touch sweet, but still very drinkable and tasty.
★
745 characters
4.29
/5
rDev
+4.4%
look: 3.5 | smell: 4.5 | taste: 4 | feel: 5 | overall: 4.5
BBE 2008. Just opening the cage of this 750 was enough to get a big explosion and spot on sealling where cork hit. Some gushing following but luckily( after opening some other french brew yesterday I learned not to trust french ones) only misssed first foam and rest saved in glas. Gave a wonderfull nice lasting white head and very pale golden beer that's hazy. Nose is very bretty, dry grass, pepperspice and phenolic but overall smooth that I find strange for a bett beer. Taste is very wheaty, brett, spiced, not noticable 7% and well balanced all together. Maybe carbon dioxide level bit high for a save opening of the bottle but fitting the taste well and just a fine brew to drink on a quiet evening.
★
707 characters
4.07
/5
rDev
-1%
look: 3.5 | smell: 4 | taste: 4 | feel: 4 | overall: 4.5
750ml green bottle without freshness date.
The beer literally explodes out of the bottle as soon as the cork is nudged. Settles into the tulip very pale and slightly cloudy yellow; a thin sheen of meringue-like head and good lace. Peppery and tartly lemony aroma, with coarse grain, yeast, and hop background. Airy thin body with crazily vivacious carbonation. Powdery sweet & tart lime and lemon flavors. A grainy and slightly musty yeast center dries to a well-hopped finish. A bit thin in flavor compared to others, but quite refreshing overall.
★
551 characters
4.1
/5
rDev
-0.2%
look: 4 | smell: 4 | taste: 4 | feel: 4 | overall: 4.5
750 ml green bottle caged and corked.
Pale straw, green at the edges, beautiful volcanic head which flashes away after a bit, leaving just a little lace. It looks crisp and fresh like granny smith apples. Smells of tangerine, grassy hops, lemon and melon. The taste springs spicy, peppery from a mild hoppy start to a smooth balanced malt flavor. Long herbal finish, a bit dry, very tasty, very refreshing. A very nice, lighter (not lighter in alcohol) biere de garde.
★
471 characters
4.43
/5
rDev
+7.8%
look: 4.5 | smell: 4 | taste: 4.5 | feel: 5 | overall: 4.5
Once the bail was removed the corked blew immediately out of the bottle and hit the ceiling. The beer poured into the chalice very lightly hazy pale golden with a white, frothy and moussy head which rose tall and fell slowly to lace the glass.
The aroma was earthy and lightly spicy with a bit of Farmhouse thrown in for good measure. The majority of the floral aroma centered on a strong earthy presence and a light spice. Some light malt character was notable.
The flavor was lighter than expected and quite interesting. A very light floral character was present with a nice light peppery spice which was not overpowering to the floral nature of the beer. The flavor contained a more subtle and refined earthy presence than was noted in the aroma.
The finish was dry, but not overly so, with a lasting impression of low peppery spice well into the aftertaste. The body was medium and the carbonation led to a very nicely creamy mouthfeel. A slight warming from the alcohol was notable after consumption. A unique and nice Saison that was surprizingly easy to consume.
750 ml corked and bailed bottle, no freshness dating on label.
★
1,144 characters

4.12
/5
rDev
+0.2%
look: 3.5 | smell: 4 | taste: 4 | feel: 4.5 | overall: 4.5
Purchased at the foreign beer bar, Ealing Beerfest. May 06. Coming in a 750ml green bottle, corked and caged, BB end of 2008. Served lightly chilled in a large Burgundy bulb wine glass.
A: perhaps because it's been left in the fridge for a while and undergone my flatmates' careless slamming of the fridge door, the yeast-sediments were hyper enough when I planned to open the bottle... BANG!! the beer erupted and ejected the cork as soon as I loosened the cage, catching me off guard and causing a mini-flood all over the desk... Fortunately I saved two-thirds of the beer, which ended up in my glass a very cloudy, orangey golden hue, with but a thin white foamy cap and bloo...dy lively carbonation.
S: floating malts and sharply flowery yeasts abound, plus coriander+vanilla like spiciness, while the perfumy fruity (like sweeted lemon-peels) and slightly candy-sugary malty note claim the overtone. Nice, fruity, assertively yeasty, yet much milder than a Biere de Garde for its lack of astringent edges.
T: bready, wheat-ish, lightly-grainy maltiness upfront, buttressed by perfumy, sour-sweet fruity yeastiness (dryish, sweet lemon-zest, dried grass, and a vertically drying effect from yeasts and hops--a bit like Goldings)... more elegant and creamy coriander-like spicy taste hides in the back, leaving a citrus-zest, tangy finishing touch in the end... The overall performance reminds me a lot of a spicy Belgian Pale Ale even, and the lack of a more earthy yeasty edge on the palate also makes it apart from a normal Biere de Garde...
M&D: softly-carbonated on the mouthfeel, quite different from the hyper and fizzy look~~ Medium-bodied, with a healthy and dryish finishing touch to balance the fore-taste, but it is still a touch too sweet for the style (as I know it, at least). That said, I have to admit this is one of the most enjoyable and approachable Biere de Garde I've tried--it could've been more pleasant actually, if only it hadn't burst into the sky by accident...
★
1,998 characters
4.47
/5
rDev
+8.8%
look: 4 | smell: 4.5 | taste: 4.5 | feel: 4.5 | overall: 4.5
750ml caged and corked. Cloudy golden yellow with small white head that quickly drops back into the body. Scant strings of lace. Big funky farmy notes with a mix of sweet fruits come on string in the aroma. Nice spiciness and a slight hoppiness. Flavor starts with more fruit and farmy funk goodness. Some earthy and floral hops add a touch of bitterness. Touch of spiciness round is out before the fruity finish. Crisp, clean and well carbonated I found this quite refreshing. Great drinkability as I would have had another right after if it was available.
★
557 characters

4.42
/5
rDev
+7.5%
look: 4 | smell: 4.5 | taste: 4.5 | feel: 4 | overall: 4.5
Sampled from a 750mL corked, capped, and caged bottle with a Best Before date of 9/2003. Sampled on 10/16/03.
Poured a hazy, orangish yellow with a big white bubbly head. Translucent enough to allow for the passage of light, but you can't see any distinguishable objects through this murky beer.
Aromas of yeast, malt, white pepper, flowers, and hops. I thought I detected a scent of wild flowers that I was unfamiliar with in a beer. Not a hop scent that I am familiar with, but pleasant.
The taste followed the same course of yeast, malt, white pepper, and almost wild hops and spices. Medium body with a bubbly mouth feel from a good dose of carbonation. Very good beer.
My wife did not like hers as much, and I noticed that she had recieved the bulk of the sediment. It did through the flavor off a bit.
While searching for more info about the brewery I found these notes from the website The Beers of France.
http://www.frenchbeer.info/France/Brewery/Bailleux.html
Comments - First brewed 1990. Inspired by the number of daffodils in the village. Jonquille is French for daffodil.
(Their) Tasting Notes - Great interest is maintained through many layers of taste with a superb balance. It gets more bitter with age. JW: Considerably better without any sediment in glass.
★
1,297 characters
Cuvée Des Jonquilles from Brasserie Au Baron
91
out of
100
based on
60
ratings.