Dismiss Notice
Get 12 monthly issues of BeerAdvocate magazine and save $5 when you select "auto-renew."

Subscribe now →
Dismiss Notice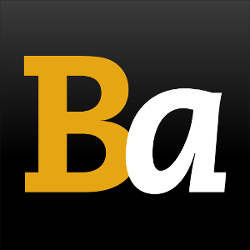 Join our email list →

And we'll send you the latest updates and offers from BeerAdvocate, because knowing is half the battle.
Lausitzer Porter
- Bergquell Brauerei Löbau
| | |
| --- | --- |
| Educational use only; do not reuse. | |
Reviews: 15 | Hads: 30

1.18
/5
rDev
-47.1%
look: 2 | smell: 1.5 | taste: 1 | feel: 1 | overall: 1
A- Slightly transparent brown. About a quarter-inch head that quickly fades to nothing.
S- Not much going on. A hint of burnt malt.
T- Really tastes more like a Coke than beer. Only a hint of burnt malt; followed by an oily and rubbery taste. Then nothing.
M- Very flat and syrupy.
D- It was very hard for me to get through one bottle of this. I really wanted to dump it.
Overall, i would avoid this beer.
★
410 characters

1.44
/5
rDev
-35.4%
look: 3.5 | smell: 2 | taste: 1 | feel: 1.5 | overall: 1
.5L, best by 4/4/11.
Pours a dark brown with reddish highlights-- pretty nice aside from the lackluster head.
Aroma is of dull toasted malts and wet wood. Not good.
The flavor is terrible. Artificially sweet and thin. No roast, hops or malt flavor, only fake sugary syrup. Just awful. Mouthfeel is watery and soda-like. Reading the back label reveals that this beer is brewed with sugar, an utter violation of the Reinheitsgebot! Completely false to let this masquerade as a "porter," and I guess it does not technically need to follow the German beer laws since it is not marketed as "bier." It has more in common with the malternatives from Smirnoff or Coca-cola mixed drinks.
So I suppose this is what I get for not researching a beer before I buy it. Definitely the worst German "beer" I've ever had, and the second bottle I've drain poured in two days. So ein Pech!
★
874 characters
1.6
/5
rDev
-28.3%
look: 2.5 | smell: 1.25 | taste: 1.5 | feel: 1.5 | overall: 2
I lived in Germany for 5 years and tried around 100 or so beers and I want to go on record saying that I love porters and this is no porter it tastes like a mixture of an average Pilsner coca cola and a twist of lemon with carbonation added very unGerman
★
254 characters

1.71
/5
rDev
-23.3%
look: 3 | smell: 2 | taste: 1.5 | feel: 1.5 | overall: 1.5
Black color, ruby edges. Cream colored foam, not too compact.
The smell is definitely sugary, with some dark malts, toasted, and a light burnt note.
But when you taste it, it seems a dark beer with sweet soda (!). Very sweet, with some dark malt notess.
Too sweet.
Sugary-sweet mouthfeel, with some useless toasted point.
Insanely sugary. Avoidable.
★
349 characters

1.79
/5
rDev
-19.7%
look: 3.5 | smell: 2 | taste: 1.5 | feel: 2 | overall: 1.5
A: Pours dark brown with red hints. Medium large tan head, a bit airy. Dissipates into some lacings.
S: Dark dried fruits, but watery. Some roasted malt and some chocolate. But way too sweet and way too watery.
T: Taste is thin and watery. Sweet malt, a bit roasted. Some dark dried fruit. Very uneven.
M: Body is kind of thin and carbonation is moderate. Almost no aftertaste.
D: This is one of the worst Schwarzbiers ever - Avoid!
★
437 characters
1.79
/5
rDev
-19.7%
look: 4 | smell: 2.5 | taste: 1 | feel: 1.5 | overall: 2
From a bottle into a pint glass at Aufsturtz, Berlin.
Pours a nice heavy chocolate color with tan head - half inch.
Smells sweet and sugary. A bit of chocolate, but mostly a brown sugar smell.
Oops. Not good. Very, very sugary, the malt is over done, imparting a burned sugar taste. Sticking flavors - very hard to drink.
Syrupy and sugary. Maybe it's my imagination, but it tastes like there's sugar particulates.
Skip it. Not worth the money or the taste.
★
462 characters
1.83
/5
rDev
-17.9%
look: 2.5 | smell: 2 | taste: 1.5 | feel: 2 | overall: 2
Blech. It pours dark with a quickly-fading head and no carbonation to speak of, smells like rubber and sugar, and goes on to taste like nothing more than flat Coke. Burnt chocolate and sugar syrup. I rarely think "It's unfortunate that the alcohol is unnoticeable," but a burn might have improved it.
Like almost everyone else, I regretted having an entire bottle.
★
365 characters
2.12
/5
rDev
-4.9%
look: 4 | smell: 2 | taste: 2 | feel: 2 | overall: 2
Brown 500ml bottle, brought home from Berlin earlier this year: poured into an Abbot Ale glass tankard a month before it's best before date. Never had a German Porter before, which is why it got bought.
Looked good, lovely ruby red, deep brown body with a huge bubbley head of off white. Good carbonisation, as you could clearly see the bubbles rising through the body.
The smell was of sweet molasses, too sweet in fact, that sweetness carried on into the taste, this is a fizzy malty nasty brew and a big let down.
Behind the sweetness and fizz is a watery body without complexity or strength.
Not at all what I was expecting, a waste of money and luggage space on the flight home!
★
687 characters
2.26
/5
rDev
+1.3%
look: 3 | smell: 2 | taste: 2 | feel: 3 | overall: 2.5
BB 14-09-05. Hardly any head and a clear dark brown beer make a not that impressive appearance. Nose is nothing great either being malty but somehow had rubber in it, very papery and hay like. Taste is unfresh and overwelmingly sweetened. What a disaster that this is being sold in Germany. Great thing is that it's still not calling itself beer. Nothing on the etiket saying it is a beer. Brauspezialitat is what they use. Since they are allowed to a couple off weeks ago by german law "bier" will probably soon be sightable on this etiket.
Anyway litle malty, hardly any bitterness and men is this sweet. Not my beer and a poorout after 10% of the brew.
Be warned except if you like it very sweet and hardly any bitterness cause then its probably one of your favorites.
★
776 characters
2.29
/5
rDev
+2.7%
look: 3.5 | smell: 2 | taste: 2.5 | feel: 2 | overall: 2
This is not a Porter nor is it a Schwarzbier. Looks fabtastic though dark brown with frothy white head just a tad off
Smells of nothing much really though - some malt. Taste is actually slightly better some malt and caramel but a tad too sweet. Carbonation is medium and body tending on light but leaves a coating and aftertaste which i dont like in beers.
★
356 characters

2.33
/5
rDev
+4.5%
look: 3.5 | smell: 3 | taste: 2 | feel: 2 | overall: 2
Wow, a German Porter, interesting stuff! It pours a brown red beer with a steady stream of carbonation and a creamy thin head.
Smell is roasted and malty with some molasses and slight oily notes. Almost like a real porter.
Taste is SWEET! sticky and syrupy. This is more like Coke than beer. Slightly burned with liquorice and malty sweetness. The carbonation is prickly and mouthfeel is sticky. Body is full and drinkability is very low. I drained this beer. Yuk!
★
471 characters

2.5
/5
rDev
+12.1%
look: 2.5 | smell: 2.5 | taste: 2.5 | feel: 2.5 | overall: 2.5
Appearance: Dark chestnut; big frothy head, long lasting
Aroma: Malty; sweet; light hops; smells like malt drink
Taste: Creamy; malty; very sweet with little balance; tastes good, but more like a malt drink than a beer
Remarks: A for taste; C for beer flavor
Did not score A, T, S, M at that time; disregard those scores
★
328 characters

2.63
/5
rDev
+17.9%
look: 3 | smell: 2.5 | taste: 2.5 | feel: 2.5 | overall: 3
Interesting for a German dark bier. Notice is not labelled as a dunkel, but does allude tot he darkness with the "Schwarzes" on the label. They call it porter, but it closest to a Dutch Brun/Oud style. Very sweet...Poured a overly frothy head, deep dark black/brown. The initial sweetness hits you right away, letting you know this is not a typical German beer. Different from any German beer I've had, but would be right at home in the Netherlands. Not bad, if you are prepared for it....
★
489 characters

3.2
/5
rDev
+43.5%
look: 3 | smell: 3 | taste: 3.5 | feel: 3 | overall: 3
500ml bottle into Guinness pint glass in North Berlin, Germany. Reviewed live.
A: Three finger head of nice cream and thickness, with far above average (four minute) retention. Very dark red amber colour.
Sm: Very light amber hop scent. Difficult to detect individual notes with me broken nose.
T: Generic amber hops mixed with slight cream and maybe some nuts. Complex enough, featuring a biased battle betwixt nutty hops and esters, resulting in nuts as the ultimate victor. That said, most notes are subtle and pleasant. Built nicely, albeit a bit lightly, for a schwarzbier.
Mf: Quite coarse - especially on the curtail - and surprisingly dry on the climax in spite of its wet open. Not at all brewed to match the body, which is assuredly unfortunate.
Dr: Low ABV is concealed; surprise surfuckingprise. Slides down easy enough. The esters are quite pleasant. Give it a go, but don't expect the world.
★
915 characters
4.14
/5
rDev
+85.7%
look: 4 | smell: 4.25 | taste: 4 | feel: 4.25 | overall: 4.25
This is one of the better porters I have tasted. I really must say that the Lausitzer "cherry" porter is one of my favorite beers but sadly enough said about a beer that you can only get in the Dresden Berlin area. Lausitzer porter is a wonderful beer that is of my taste. Most think it is too sweet but I feel it is just right. Don't drink porter if you don't like a bit of sweetness to your beer. I wonder if this should be under schwartzbier.
This beer has a rich malt taste and is way too drinkable.
★
503 characters
Lausitzer Porter from Bergquell Brauerei Löbau
66
out of
100
based on
15
ratings.