Dismiss Notice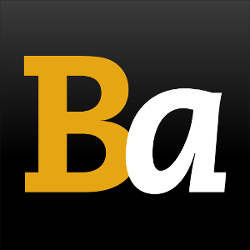 Site Performance Updates: We're aware of the nightly site outage, and working on resolving the issue.
Blue Point Double Blonde Ale
| Blue Point Brewing Company
BA SCORE
82
good
13
Reviews BEER INFO
Brewed by:
Blue Point Brewing Company
New York
,
United States
|
website
Style:
American Blonde Ale
Alcohol by volume (ABV):
6.60%
Availability:
Spring
Notes / Commercial Description:
No notes at this time.
Added by BeerAdvocate on 05-17-2003
Reviews: 13 | Ratings: 22

3.73
/5
rDev
+4.2%
look: 4 | smell: 3.5 | taste: 3.75 | feel: 4 | overall: 3.75
From 07/29/13 notes. Had this on tap at Idle Hands in NYC. Served in a pint glass.
a - Pours a hazy medium orange color with one inch of bright white head and low carbonation evident.
s - Smells of bready malts, toasted malts, light fruity malts, earthy notes, wheat, and dough. Not bad, but not a ton going on. Fruit is nice though.
t - Tastes of bready malts, wheat, citrus hops, floral hops, toasted malts, and grains. Better than the nose thanks to the citrus and floral notes.
m - Medium body and low to moderate carbonation. Pretty easy to drink.
o - Overall a pretty solid blonde ale. Nose is a bit light but the taste is better with some nice hops to it. Easy to drink, would have it again.
★
703 characters
3.45
/5
rDev
-3.6%
look: 3 | smell: 3 | taste: 3.5 | feel: 4.5 | overall: 3.5
11 ounce pour - $6.25 at Taco Mac in Woodstock, Georgia.
Appearance: Lightly hazed, golden body with a very thin, white head.
Smell: Somewhat deficient aroma, only smelling very lightly of grain, white bread sans crust, distant wildflower honey, and florals.
Taste: Light pale maltiness, a tad grainy, with a golden syrup/soft honeyed sweetness. Lightly floral hop quality with a minor spiciness. Relatively light bitterness. The sweetness soon fades for a mostly dry, smooth finish.
Mouthfeel: Medium-plus body. Medium carbonation.
Overall: A bigger blonde without becoming so double-fied or imperialized that it's a cloying, gloopy mess.
★
644 characters

4.09
/5
rDev
+14.2%
look: 4 | smell: 3.75 | taste: 4.25 | feel: 4 | overall: 4.25
Stopped by the brewery with the family to enjoy some local brew and beautiful weather. Few ounce sample in a plastic cup. Golden yellow, identical to the mosaic ipa in look, but smell is decidedly blonde with grain, almost pilsner like. Taste is soft. Really nice blonde. It is a style i usually don't care for but this one is pretty enjoyable. Would definitely have again.
★
373 characters

3.95
/5
rDev
+10.3%
look: 4 | smell: 4 | taste: 4 | feel: 3.5 | overall: 4
I had a sixteen ounce draft of this beer at the Amsterdam Ale House on Manhattan's Upper West Side. Interestingly, this "Double Blonde" was only 6.6 percent. You'd expect a double to be higher, but this beer was pretty good none the less and easy to drink.
Appearance was a light straw, typical of a blonde, hazy (hard to see through) and featuring very active carbonation.
Aroma featured a light maltiness with an addition of numerous hop characteristics, including citrus and pine. Very refreshing smell.
Flavor as well, was somewhat complex, like a blonde but with more character. Maltiness balanced with hops balanced with alcohol. Very good.
Overall, a very good beer from this brewer.
★
695 characters

3.83
/5
rDev
+7%
look: 3 | smell: 2.5 | taste: 4 | feel: 4.5 | overall: 5
Pours clear amber with a creamy 1 finger off white head; decent lacing that slides down the glass.
Smells of light yeast, sweet malt, lemon, light citrus hops, hay or grass and wheat. Pretty tame and light nose.
Tastes of lemon, citrus hops, floral hops, grass, wheat, light caramel and lightly toasted grains, with a finish that's a combo of sweet malt and wheat bread. It's really kind of tasty and very refreshing.
Mouthfeel is light, crisp and creamy, with a light body, basically no carbonation that is very light, and it has a very light body with an overall smooth feel.
High drinkability, this beer goes down smooth and easy like water...a great summer beer that is very tasty and enjoyable!
★
707 characters
3.18
/5
rDev
-11.2%
look: 4 | smell: 3.5 | taste: 3 | feel: 3 | overall: 3
This beer poured a copper color with a two finger high off-white head. Lacing was visible and stuck to the sides of the glass. The initial smell of the beer was fruity (possibly figs) with an underlying scent of hops. The initial taste of the brew was similar to the scent, however very underwhelming. There was a light fruitiness, which paved the way to a boozy alcohol like flavor and finished with a grain presence. The grains lingered for a short while and sadly did not leave me wanting more. Overall, the beer had a light body with a light carbonation to it.
I have to say that I was underwhelmed by this beer. The first sip seemed ok, nothing truly prevalent. But after drinking 1/4 of the glass, the alcohol flavor seemed to hit me more than I would have liked (worst part is this isn't even a beer with a high abv.) Can't say I'll get this again, but it still made for another new beer style experience.
★
913 characters

3.55
/5
rDev
-0.8%
look: 3.5 | smell: 3.5 | taste: 3.5 | feel: 4 | overall: 3.5
On-tap 5/29/08 at Doherty's East Ave. Irish Pub, served in a US tumbler pint glass.
A: The beer is a dark amber color, with a thin white head that fades quickly and leaves a thin lace on the glass.
S: The aroma is faint but contains caramelized malts, citrus and some hops.
T: The taste is on the malty side with flavor of caramel and citrus sweetness up front. There's a pale and mild hops presence that provides a little bit of balance and there's a touch of smokiness as well. The after-taste is slightly sweet.
M: Crisp and smooth, medium body, medium carbonation, finish is clean and dry.
D: Tasty, goes down ok, not too filling, mild kick, decent representation of style even though it seems like in making it "double" they didn't keep it very "blonde", it's not a bad beer but it would be the first one that I'd pick.
★
829 characters

2.88
/5
rDev
-19.6%
look: 4 | smell: 3.5 | taste: 2.5 | feel: 3 | overall: 2.5
Nice dark amber color with white head that leaves a little bit of nice lacing on the glass. Decent retention.
Smells a little bready, lots of malt on the nose. Molasses, caramel.
This taste wasn't very balanced. Almost all malts, mostly caramel. I got a slight taste of lint to be honest. Mouthfeel is pretty basic.
Drinkablity is ok, too malty for me.
★
355 characters

3.41
/5
rDev
-4.7%
look: 4 | smell: 3 | taste: 3.5 | feel: 3.5 | overall: 3.5
Had a pint of this on tap at the brewery. It poured a deep amber with a thin white head. Aroma was barely noticeable, slightly bready though.
This beer is certainly on the malty side, with a big, chewy biscuit flavor as well as some caramel sweetness. The hops are present but don't really stand out too much. It has a slightly alcoholic finish (the brewery had it listed as 7.4%). Overall this is a decent summer brew, a bit too strong to be a session beer, but not bad at all.
★
482 characters

3.32
/5
rDev
-7.3%
look: 3 | smell: 3.5 | taste: 3.5 | feel: 3 | overall: 3
On tap at Mr. Goodbars on Elmwood,poured a dull dirty blonde with not much head to speak of here but the bartender was able to pour a full pint do to the non existent head.Light aromas some diacytal notes and toasted grain some faint floral hop in there as well,somewhat flat feeling in the mouth and a tad watery.Flavors are of a balance of light toasted biscuity malt and floral hop the hop profile is not very "American" I hope it doesnt sound stupid but the pine and citrus just are not there and hey nothing wrong with that if your not out to get that just seemed a bit boring.I found myself bored with it by the end of my pint just nothing really stands out.
★
664 characters
3.88
/5
rDev
+8.4%
look: 4 | smell: 3.5 | taste: 4 | feel: 4 | overall: 4
Poured a nice light copper hue, with a one finger foamy head. There was average retention and lacing.
The aroma was very balanced. A good grain and hop aroma.
The taste was very balanced as well. There was an excellent grainy body, with a notable hop sharpness. A good biscuity finish.
The mouthfeel was full, yet very dry.
An excellent blonde ale. A good reason why a Double Blonde category should be created.
★
422 characters
3.26
/5
rDev
-8.9%
look: 4 | smell: 3 | taste: 3.5 | feel: 4 | overall: 2.5
hmmm - I guess because it's a double blonde, it makes the beer amber colored. Pours a nice creamy head. Good mix of large and small bubbles. Nothing fantastic about the aroma. Smells like a beer! That's about it. Tastes creamy. Can taste some malts, some hops, but very mild. A bit of a wheat taste... semi-sweet. A little hard to finish.
★
338 characters
3.63
/5
rDev
+1.4%
look: 4 | smell: 3.5 | taste: 3.5 | feel: 3.5 | overall: 4
Poured a soft orange color with a little amber to it. Had a good soft foam head – fairly small but stuck around without a change. Had some lace, some stain. A fair looking brew.
Smelled of grapefruit, roasted malt, and came across as a little toasty. Couldn't detect much else. Taste was of a large golden malt yet it was hoppy through out, but with some barley flavor poking up once and again from start to finish. Hops were chalky dry, barely fruity, and salty in finish. Had some Belgian candi sugar flavor toward the end, and yeasty presence too that tasted between cream and bread like. In all a good taste, but an undesirable tasting hops finish.
Had a typical ale mouthfeel and good drinkability. Seemed to mix a very barleywine typed of malt, with an IPA or APA type of hops, and belgian pale type of bits of sugar and yeast. The seeming blend of seeming attributes attracted my attention, yet it was good but not greatly pulled together. Definitely different.
★
976 characters
Blue Point Double Blonde Ale from Blue Point Brewing Company
82
out of
100
based on
13
ratings.