Dismiss Notice
Dismiss Notice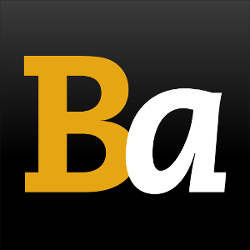 Join Our Email List →
And we'll send you the latest updates and offers from BeerAdvocate, because knowing is half the battle.
Dismiss Notice
Sunturnbrew (Bourbon Barrel Aged)
- Nøgne Ø - Det Kompromissløse Bryggeri A/S
| | |
| --- | --- |
| Educational use only; do not reuse. | |
Reviews: 6 | Hads: 14
Reviews by biboergosum:

3.42
/5
rDev
-1.2%
look: 3.75 | smell: 3.5 | taste: 3.5 | feel: 3.5 | overall: 3
250ml bottle. The base incarnation of this offering damned near knocked me for a loop last summer, in all its unexpected full frontal peat assault. Let's see what the bourbon barrel does for it.
This beer pours a very hazy, dark orange-tinted dirty dishwater hue, with two fingers of puffy, bubbly and tightly foamy beige head, which leaves a random array of snowbank lace around the glass as it evenly subsides.
It smells of smokey, mildly peaty caramel malt, edgily medicinal alcohol, acidic black fruit, singed citrus rind, wet pine needles, a hint of vanilla, and very soft grainy wood notes. The taste is meaty smoked caramel/salted toffee malt, fruity cough drops, sharp citrus juice, dry white wine, softly whiskey-soused wooden barrel staves, and drowned pine resin.
The carbonation is fairly understated, and near invisible, the body medium-light in weight, a tad too sharp to be considered all that smooth, even though you can feel the attempt. It finishes off-dry, the smokey peat, alcohol, and battered caramel malt sort of weirdly off-put by the lingering citrus and pine hoppiness.
Well, not the gag-inducing affair that I experienced (sadly more than once) before with this beer's un-wooded predecessor. However, the alcohol seems to thin this out in its dominance, while the peat remains out of place, and the hops are still stunned by it all - I'm with them.
★
1,379 characters
More User Reviews:

3.43
/5
rDev
-0.9%
look: 3.75 | smell: 3.75 | taste: 3.25 | feel: 3 | overall: 3.5
Bottle: Poured a cloudy deep brown color ale with a medium size dark brown foamy head with average retention and some light lacing. Aroma of peat smoked malt with some bourbon notes and quiet a bit of residual sugar notes. Taste is a sweet mix of caramelized malt with plenty of residual sugar and some bourbon notes with limited vanilla coming out with a heavy peat smoke finish. Body is full with limited filtration and medium carbonation with some warming alcohol notes discernable. This is a very intense experience with some complexity and limited drinkability (good idea to bottle this in nip size bottle). The bourbon notes might be a bit too straightforward and probably too much residual sugar kind of ruined what could have been abetter experience.
★
758 characters

3.01
/5
rDev
-13%
look: 3.75 | smell: 3.25 | taste: 3 | feel: 3 | overall: 2.5
Bottle shared by Pino, 250ml bottle into a tulip. Best before July 17, 2017.
Muddy reddish brown, beige head that leaves back a film and a some lacing. Nose has peat and smoke upfront, bourbon barrels are just behind this. Iodine and salt as well, with a malty/toffee/molasses buried deep behind this and almost completely destroyed by the aforementioned qualities. Palate has iodine, peat, smoke and salt again at the forefront, almost sour in quality. Light bourbon and some malt sweetness buried underneath this again and only presents as an afterthought. Thinner mouthfeel and low carbonation. Not impressed, peat manages to overpower even the bourbon barrels this was aged in.
★
683 characters

4.04
/5
rDev
+16.8%
look: 3.75 | smell: 4 | taste: 4.25 | feel: 3.5 | overall: 4
I agree with other reviewers that the bourbon barrel aging kind of disappears on this one, but it is an interesting and wonderful execution of a peated beer in my opinion.
The peat comes across as expansive campfire smokey air for me, filled with charred wood and charred herbs. Not too unlike a glass of Laphroaig or Ardbeg. The peat is huge and makes the beer a little one-dimensional but it's a great sipper. It is good that it comes in a small bottle, because this is something you probably want only a bit of.
★
518 characters



4.39
/5
rDev
+26.9%
look: 4.25 | smell: 4.5 | taste: 4.5 | feel: 4 | overall: 4.25
Small 250ml bottle purchased from Slowbeer in Melbourne. Shared with Adrian (aka @headlessclown).
Pours a shadowy, cloudy brown colour with a minimal, fussy off-white head. Lace forms speckled dots, like the spot on a slug. Body is fluid but thick. Carbonation is fine, and quite powdery and flurrying when tilted. It looks really good.
Nose is smoky, deep, boozy and rich. Big peated notes, some sharpness (partially alcohol, partially hops, perhaps), burnt lemon and medicinal overtones. Hops are indeed present: noticeable pine and resin come through later. There's not a huge sweetness or residual body. But it works as a big barleywine anyway. Great stuff.
Acidity on the palate, which I didn't expect: perhaps it's just the booze stretching or contracting my tongue. Sharp and smoky, more of that tartness, lots of vinous oak characters, grape vine leaf and a bit of aniseed. Wow this is complex stuff. It's still unashamedly boozy—very boozy in fact, you can feel, smell and taste the alcohol throughout. It's sharp, toasty, smoky and intense. Holy crap.
Intense. Yes. That's intense. It's different to what I thought it would be: I remember the original Sunturnbrew being complex, but somewhat sweet and comfortable. I assumed the barrel aging would give it more roundness, perhaps a little more integration. But instead it adds booziness, intensity and sharpness. Still, it's extremely good.
★
1,414 characters


3.59
/5
rDev
+3.8%
look: 4 | smell: 3.75 | taste: 3.5 | feel: 3.5 | overall: 3.5

2.77
/5
rDev
-19.9%
look: 3.25 | smell: 3 | taste: 2.5 | feel: 3.5 | overall: 2.5
Deep red-brown colour, faint collar of tan around the edges, no lace at all. Smell is almost all peated malt, salty with some smoke, a bit of bourbon and vanilla, only a bit of oak, malty with some caramel but mostly a great deal of salt water. Taste is very similar to the nose lots of salty/iodine flavours, peat, only a bit of bourbon and vanilla, malty with some sweet caramel sugars, woody-peaty finish. Lightly carbonated, medium full body, decent feel for a barleywine. This while not horrible still isn't very good, from an 8.5oz bottle split with 1 other person I still didn't finish my glass.
★
602 characters
Sunturnbrew (Bourbon Barrel Aged) from Nøgne Ø - Det Kompromissløse Bryggeri A/S
-
out of
100
based on
6
ratings.