Dismiss Notice
Dismiss Notice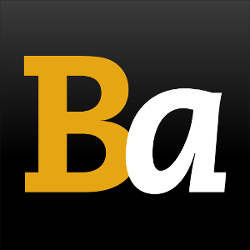 Join Our Email List →
And we'll send you the latest updates and offers from BeerAdvocate, because knowing is half the battle.
Dismiss Notice
Foreign Export Stout
- Ridgeway Brewing
| | |
| --- | --- |
| Educational use only; do not reuse. | |
Reviews: 56 | Hads: 82
3.97
/5
rDev
+3.7%
look: 3.5 | smell: 4 | taste: 4 | feel: 4 | overall: 4
A good stout, with coco and a bit of coffee, and not over-the-top. Nicely drinkable. Dark brown, sweet with bitterness there. Some brown sugar. Soft carbonation yet medium mouthfeel. Also understated roast and nuttiness. Nice. This is aged, and I am interested to know how long so.
★
281 characters
3.8
/5
rDev
-0.8%
look: 3.5 | smell: 3.5 | taste: 4 | feel: 3.5 | overall: 4
Charred walnut with a burgundy translucence when held up to bright sunlight. I'm a little wary of an 8.0% stout that one can see through, but we'll see. The cap is a toasted tan affair that started out at three fingers and is hanging on reasonably well. Not a bad look.
The nose could be more impressive. It's average in terms of power, but should improve as the beer nears room temperature. At least I hope so. Moderately roasted malt provides aromas of chocolate-covered dark caramel and coffee beans. Musky hops are present as well. It gets the job done.
Foreign Export Stout (not Extra) is decent beer that doesn't much resemble an American stout. Again, keeping the ABV in mind, it's lighter, less roasted malty and more sour than, say, Sierra Nevada Stout. That doesn't necessarily make it worse, just different. Actually, I had a sixer of SNS recently and it kicked gluteus maximus.
The flavor profile is more dark fruity than most stouts. Think raisins, plums and figs soaked in a mixture of red wine, chocolate liqueur and a small splash of Sambuca. That makes it sound like alcohol is rampant, but it isn't. In fact, I'd have guessed the ABV several percentage points lower.
As strange as it may sound, I'm reminded of a BSDA every time I upend the glass. Ridgeway FES is anything but a classic, roasted malt-dominant stout. Still, it's definitely growing on me as the ounces pass. As long as you pop the cap with an open mind, this is pretty good beer when all is said and done.
It's hard to cut the mouthfeel as much slack. It's becoming a bit more viscous as it sits, and is nicely creamy, but it isn't as full as it should be. Close, but no cigar. With 50% more malt, this would be a contender.
For maximum enjoyment, make sure the chill is gone before drinking Foreign Export Stout. Although I had an increasingly good time with this one, I won't be buying another bottle. Ridgeway IPA is still the class of this brewery as far as I'm concerned.
★
1,967 characters

3.31
/5
rDev
-13.6%
look: 4 | smell: 3 | taste: 3 | feel: 3.5 | overall: 4
A dumbed down Export Stout for the US market.
Poured at cellar temp. 65º.
Khaki tan foam, fairly sedentary. Not much going on, it just sits there. Points for a sustained head, black color to the body.
Aroma of caramel malt, slightly too sweet. No roast, sort of cloying.
Tastes of grain husk, muted roasted malt. Rather dull...like dry British humor. Aftertaste is of cereal grain, fairly sweet again, there's no escape. Not alot of Stout character to this one, it's fairly run of the mill. Very thin in the mouth, like any other typical brown ale. Easy enough to drink, but at the price, it's only for diehard UK Stout fans.
For an interesting Export stout, try Guinness Export or De Dolle. No amount of gold foil on the label will save this one.
★
756 characters
4.18
/5
rDev
+9.1%
look: 5 | smell: 4.5 | taste: 4 | feel: 4 | overall: 4
Sort of a quasi-FES. Certainly has the alcohol content and the look. Dark black, thin, off-white head.
Sweet, roast malt smell with hints of ground coffee and chocolate.
Slightly bittersweet taste. Vinous hints coupled with chocolate and coffee grinds. Definite alcohol burn to the taste.
Smooth, velvety mouthfeel. Slightly sour aftertaste to this, but overall a generally well done stout. It comes off more as an double stout than an FES, but still a very nice drink.
★
478 characters

4.5
/5
rDev
+17.5%
look: 4.5 | smell: 4.5 | taste: 4.5 | feel: 4.5 | overall: 4.5
Sampled on nitrogen-tap at Redbones.
This stout poured jet black in color with very light brown, creamy, smooth, nitrogen foam that persisted a long time. The smell was dark malt with some licorice, dark mollasses, and hints of toffee and chocolate. The taste was darkly malty and lightly sweet with flavors of toffee, mollasses, dark caramel, and a touch of fruitiness. The hops were there but were somewhat buried beneath the onslaught of the malty flavors. The mouthfeel was very smooth, creamy, and silky with full body and moderate carbonation. The aftertaste was very pleasantly malty. This was a very, very nice stout and was easy to drink.
★
650 characters

4.61
/5
rDev
+20.4%
look: 5 | smell: 4 | taste: 5 | feel: 4.5 | overall: 4.5
on tap at Redbone's
Bittersweet chocolate black with milk chocolate crema.
Sweet malty scent.
The taste--oh my! this is wonderful--almost like cask, light in the mouth, yet cremy velvet smooth. Such a silky dark maltiness, touched by smoke, a hint of alcoholic warmth, suggestions of port, and coffee overtones like a rich french roast ring in the changes.
Hope to see more of this.
★
394 characters
Foreign Export Stout from Ridgeway Brewing
86
out of
100
based on
56
ratings.