Dismiss Notice
Get 12 monthly issues of BeerAdvocate magazine and save $5 when you select "auto-renew."

Subscribe now →
Dismiss Notice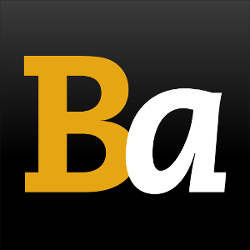 Join our email list →

And we'll send you the latest updates and offers from BeerAdvocate, because knowing is half the battle.
Highland Brewing
Reviews: 14 | Visits: 101

3.81
/5
rDev
-6.4%
vibe: 4.25 | quality: 3.75 | service: 3.75 | selection: 3.75
A good brewery to visit when in Asheville. I felt the beers were all solid, the location was good, and the layout/feel was pretty good. Service was not bad. THe place was not that busy, but there was only one bartender so always quite a long line. Worth a visit.
★
264 characters

3.49
/5
rDev
-14.3%
vibe: 4 | quality: 3.5 | service: 3.25 | selection: 3.5
The place is huge and they hold indoor concerts there on occasion. Beer selection is fairly varied, but limited to those brewed in house. When crowded, such as during concerts, service is adequate, at best. Under normal conditions, the service is quite good. Beer quality is rather good, but nothing is world class, yet.
★
325 characters

4.73
/5
rDev
+16.2%
vibe: 4 | quality: 4.75 | service: 5 | selection: 4.75
Staff are some of the nicest people you could ever meet, and the service is unmatched, as is the on-tap selection. While they have a number of year-round brews and seasonal on draft, I would recommend any or all of the small-batch brews which can only be had on-tap at the brewery. They are brewed by the employees, who are allowed to brew at least one small-batch beer of their own each year. I would definitely recommend the tour, make sure Gary is your guide if you do so, he is hands-down one of the best tour guides I've ever had at any sort of venue and one of the nicest dudes I've ever had the pleasure of meeting.
★
622 characters
4.67
/5
rDev
+14.7%
vibe: 4.75 | quality: 4.5 | service: 5 | selection: 4.5
Brewery was in a huge open warehouse. Had a cool band playing on a Friday night. Food trucks outside. Cool vibe inside. Family friendly atmosphere too. They had a satellite bar set up with some special brews and employee brewed beers. Everyone was super friendly here. Nothing costs more than $4.50 for a full pour. Flights were $8 for six pours. Highland has never put out beers that blow me away. They have some good solid beers though that will be around for a long time. Tour was fun and the guide was friendly and knowledgeable. When the bartender closed me out he gave me a sample of a beer based on a conversation we had about other beers an hour or so earlier. That service stands out to me.
★
699 characters
4.25
/5
rDev
+4.4%
Great location in the woods a few miles away from downtown Asheville. This place is huge with a big stage inside and a huge patio with tables outside. We went on a sunny afternoon and it was perfect. I have had all their core beers, but they have tons of small batch stuff that is only sold here. The Cherry Black Mocha was amazing! Would recommend to anyone, great facility, nice gift shop, tons of parking. Hard to beat this place if you are gonna drive a few miles.
★
468 characters

3.39
/5
rDev
-16.7%
vibe: 3.25 | quality: 3.25 | service: 3.75 | selection: 3.25
After going up that winding road that seemingly led to nowhere, we arrived at the brewery, pretty much right when they opened. The place was a lot huger than I would've expected, with the main space being about the equivalent of a large bowling alley. The bar itself was mid-sized, off to the right, with tons of seating space for, I don't know, events? Concerts? Festivals?
Again, the place had pretty much just opened, and we were the only ones there, along with a few other stragglers who came in soon afterward. The staff was pretty laid back. Can't really comment too much on that, since I didn't really see them in action during busy hours, but all things considered, service was fine.
There was a decent amount of beer to choose from, with a few stylistic options. Porters and English style ales seemed to be the central theme. We got a sampler flight of about 6 or 7 beers...none of which really stood out as particularly memorable or good. Lots of merch available, and prices were pretty decent. No food apparently, and considering the size of the place, it's pretty amazing they don't have a kitchen, or at least a little snack bar.
Overall, I wasn't too impressed by Highland. It was a neat venue I guess, but kind of hinted at being a tourist trap brewery. In the grand scheme of Asheville, I'd say that ultimately this place is skippable.
★
1,354 characters

4.9
/5
rDev
+20.4%
vibe: 4.75 | quality: 5 | service: 5 | selection: 4.75
Love the atmosphere, especially when they have a band in there playing.
Quality, all their beers are consistent in quality and taste, that is on their regular beers, not their seasonal beers which can very from year to year (Cold Mountain for example) or their special brews that pop up from time to time.
Service, the bar staff is terrific, when it gets crowded they will usually put up taps around the warehouse area. The owner is always there walking around talking to the patrons.
Selection, I've never had an issue finding something to enjoy while there beer wise.
Food trucks are usually there out front.
Pricing is in line with other breweries in the area. I also respect that the Brewery closes early, so they don't compete with all of the downtown night spots that also sell their product. Looking out for the little guy gets two thumbs up in my book.
One of my all time favorite breweries!
★
905 characters

3.33
/5
rDev
-18.2%
vibe: 3.25 | quality: 3.5 | service: 2.75 | selection: 3.75
Atmosphere: a big open warehouse with tables set up throughout. Kind of dull deco. They just seem to want to pack people in. I like breweries to be a bit more personal
Quality: I tried a flight and a couple of pints 8 beers. They varied from bad to good. Maybe one beer that was very good. Most were pretty good
Service: a long line and a small bar for how much seating they have.
Selection: they seem to put up a good variety but not many seem exceptionally crafted
Overall: the brewery seems more invested in growth and numbers but lacks the care in each beer. I would like a bit more of a personal experience with my beer and brewery
★
641 characters
4.13
/5
rDev
+1.5%
vibe: 5 | quality: 4 | service: 4 | selection: 4
went for the highland brewery tour- walked into live music, and movie night- highland has a really sweet place up there with indoor and out door bars and stages- they even have movie night. the tour was fun. if youre in the area you need to stop by. CHECK OUT THE HUGE CEILING FAN-!
★
282 characters

3.87
/5
rDev
-4.9%
vibe: 3.5 | quality: 4 | service: 3.75 | selection: 4
This is a fav place to visit when in the Ashe. The expanded taproom means lots of space for friends or other beer drinking stranger-to-become-friends. The atmosphere is low key, but they offer up live music, beer flights, and some special taproom only brews for the patrons. Brewery tours are always cool. Great selection of merch to buy before you leave as well. Oh, and the beers are pretty good too.
★
402 characters

3.94
/5
rDev
-3.2%
vibe: 3.5 | quality: 4 | service: 4 | selection: 4
Out on the fringe of town - huge interior with a stage setup for live entertainment.
We visited in between christmas and new years and the place was packed (90% tourists, at least). There was a large brewery tour commencing and almost everyone was drinking those blasted samplers.
Having had every release a few thousand times prior, opted for one of the 3 brewery exclusives - barrel aged cherry black mocha stout. Pretty disappointing - not a lot of barrel.
Really kind of hectic and too touristy of a vibe to really justify a return visit, unless there was something special on tap.
★
589 characters

4
/5
rDev
-1.7%
vibe: 4 | quality: 4 | service: 4 | selection: 4
Friday afternoon with Raquel, FTB, JBug, and ksak.
Atmosphere: Careful, you may get lost looking for the entrance. Up a steep driveway, Highland's campus unfolds. Outdoor seating leads to the open air warehouse, stage to the front left and bar to the right. Converted rail containers house office space. The brewery, including a small pilot system are behind glass walls on the right.
Quality: We were given the VIP tour by management, a nice little diversion through the brewery. The tap list featured some extra special offerings and space is very neat.
Service: Bar service did well for a busy afternoon. We cozied up with several pints (sorry, no offerings smaller than a pint glass, so be careful). Our tour, as mentioned, was extra special.
Selection: The regular line up of five beers was alright but things quickly got interesting after that. The Thunderstruck Porter, Razor Wit, and Little Hump, all seasonals, were good with Little Hump taking the cake. In addition, three one-offs: Bourbon Gaelic, Bourbon Black Mocha and Pale #2 were on. The bal-aged beers were excellent - a real treat.
No growler fills here - so be forewarned. Also, mind the pint servings.
Food: No food but food trucks rotate in regularly.
★
1,228 characters
4.36
/5
rDev
+7.1%
vibe: 4.5 | quality: 4.5 | service: 4.5 | selection: 4
Stopped in today for the first time for a tour, and it is a must see if you're in the area. The tour guide knew his stuff and was helpful to everyone. It also helped that you got samples along the way. It's a pretty large brewery now, just pushing their way into the craft level. I haven't been there during the hours when the tasting room is open, but I'm definitely going back. Seems like a good atmosphere, and decent venue for a band, not to mention you get out by 8:00 so you can head out and check some other bars and beers out after.
★
540 characters
4.06
/5
rDev
-0.2%
vibe: 4.5 | quality: 4 | service: 4.5 | selection: 3.5
Despite being much much larger than the rest, this place matches many of the other Asheville beer spots by being off the beaten path and pretty unmarked when you get to it. Fortunately, this one is more obvious than some (i.e. Wedge and Pisgah) so we got in there without a problem.
The inside of the tasting room is pretty cool, and includes the largest ceiling fan I've ever seen in my life. Old railway cars serve as offices and there are about five high tables and a lot of indoor open space including a cornhole game. The bar looks like it has about 15 taps (their seven regular beers are doubled up though, so only 8 different beers by my count). Generally I hope for a few brewery only options at a place this size. They had one (a black IPA), but more would have been much better. Pint prices were very reasonable, though I can't recall off the top of my head if they were $3 or $3.50.
I went on the tour with my wife as well. It was a pretty standard tour, though certainly the biggest brewery that I've ever been in. The best part about the tour is that it's free and includes free beer, about 4 ounces of each one.
The service here was very good and all the employees were very nice. The beer itself is good but not mindblowing.
They don't sell any food, though they mentioned that on some nights (Fri and Sat I believe) they have a catering company come in to sell food.
Overall I think it would be a shame to miss this place if you visit Asheville, but I wouldn't recommend contorting your schedule too much to make it there.
★
1,543 characters
Highland Brewing in Asheville, NC
91
out of
100
based on
14
ratings.