Dismiss Notice
Dismiss Notice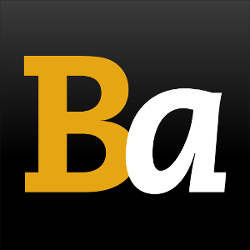 Join Our Email List →
And we'll send you the latest updates and offers from BeerAdvocate, because knowing is half the battle.
Dismiss Notice
Verboden Vrucht / Fruit Defendu (Forbidden Fruit)
- Brouwerij van Hoegaarden
| | |
| --- | --- |
| Educational use only; do not reuse. | |
Reviews: 145 | Hads: 237
4.42
/5
rDev
+13.9%
look: 3.75 | smell: 4.25 | taste: 4.5 | feel: 4.75 | overall: 4.5
A: amber / brown & foggy. Tan head, nice lacing.
S: Sweet, Toffee, dark fruits, dough, belgian yeast and spices.
T: Very smooth and surprisingly fresh followed by the flavors the nose suggests.
M: Creamy, smooth with a medium dry and slightly spicy finish. Medium carbonation.
O: A very well balanced beer. Lovely and complex flavors without making it heavy at all, quite an accomplishment. Great beer!
★
405 characters
4
/5
rDev
+3.1%
look: 4 | smell: 4 | taste: 4 | feel: 4 | overall: 4
It pours a dark brown color, very nice growing head, it settles after a few minutes though. The bottle contains lots of yeast sediments which I don't really like, so I let it stand for a few days then poured it easily so I didn't get it all. I don't know if that's very unorthodox...if so tell me. ;)
Smell is a bit of alcohol, fruity estery smells with a touch of raisin. Pleasant smell overall. It taste is also very fruity (hence the name I guess) and spicy, there is a little hint of alcohol but not as much as one would think this abv would give.
Overall it's a really good brew! I liked it! :)
★
605 characters
3.45
/5
rDev
-11.1%
look: 3.5 | smell: 3.5 | taste: 3.5 | feel: 4 | overall: 3
Poured from 33 cl bottle.
Appearance: Light brown with a finger of tan head.
Smell: Malty smell with whiffs of cherry and coco.
Taste: Hops in the middle and some chocolate, nuts on the back with a caramel aftertaste. Lots of flavors I couldn't identify, many were too strong and got in each others way.
Mouthfeel: Smooth and creamy, one of the nicer aspects of this beer.
★
378 characters
3.78
/5
rDev
-2.6%
look: 3.75 | smell: 3.75 | taste: 3.75 | feel: 4 | overall: 3.75
A - Hazy orange brown colored with a big lingering fluffy whitish head. Very little lacing.
S - Light spices, apples, pears. Light banana aroma. Much more complex than the traditional Hoegaarden.
F/M - Pleasant bready, sweet pilsner malts. Lots of estery flavors: apples, pears, banana, light cloves. Hints of alcohol. Dry, clean finish. Medium light mouthfeel with moderately high carbonation. Lingering fruity flavor.
O - Tasty, crisp and refreshing, this would be an excellent "imperial" summer beer. Perfect for finishing up yardwork at dusk during the summer.
★
567 characters

3.95
/5
rDev
+1.8%
look: 3.5 | smell: 3.5 | taste: 4.5 | feel: 4 | overall: 3.5
Poured from a 33cl into a Verboden Vrucht glass I picked up at the Hoegaarden brewery (I recommend taking the self-guided tour if you're out there ... it's cheap and finishes with a glass and beer of your choice).
Cloudy, dark maroon color, but didn't seem to be very aromatic (though I have a slight cold). Tastes of fig with a slight fruity sweetness that gives way to bitter finish -- the alcohol is noticeable here.
Really, really like this beer. I wish it was as readily available in the states as Hoegaarden is.
★
519 characters

3.6
/5
rDev
-7.2%
look: 4 | smell: 4 | taste: 3.5 | feel: 3 | overall: 3.5
Trèfle Irlandais de Trois-Rivières
A - Dark amber color, fabulous foamy head, nice carbonation
S - Sweet malts, fruits (cherry, peach), spices
T - Taste like it smells, sweet malts, yeast, red fruits and vineous, spices
M - Well equilibrated, medium body
D - Pretty good beer, the Hoegaarden Grand Cru was a little bit better than that one for me, worth a try
★
362 characters

3.44
/5
rDev
-11.3%
look: 3.25 | smell: 3.5 | taste: 3.5 | feel: 3.5 | overall: 3.25
Decent beer. It has a brown-orange color, with a thin white head. Very smooth to drink, with a light carbonation. It has a fruity taste, but very lightly. Unique, have never drunk anything like this. Was a bit worried when i saw the color, but overall this is definitely an Ok beer.
★
282 characters
4.3
/5
rDev
+10.8%
look: 4 | smell: 4 | taste: 4.5 | feel: 4 | overall: 4.5
This is one of my favourite beers.
Appearance is a delightful amber brown, and there is some *texture* to it. It fairly sparkles in the daylight!
Smell is good. You can notice the fruit esters and aromatics wafting from the beer - but they are balanced. Not overpowering or overdone. The scent has character. It smells like beer, but good beer.
Taste is what beer is all about, and this one doesn't disappoint. A complex mix of yeasts, malt, fruits, caramels and a solid jolt of ethanol. I think the alcohol is a solid contributor to this beers taste - as it provides a nice base for all of the other flavours to perfuse through. You can spend a lot of time getting lost in these flavours. And a lot of time working your way through them all.
There is a bit too much bitterness in the aftertaste - but the main event compensates for this.
Mouthfeel is good, silky and satisfying.
Finally, the serving of this beer is always a bit of an event. The bottle has naked people on it. The special glass it is regularly served in has naked people on it. The coaster has naked people on it.
I can take a hint. Drink this with someone you love. Or want to...
Overall?
Buy this beer.
★
1,201 characters
4.05
/5
rDev
+4.4%
look: 4 | smell: 4 | taste: 4 | feel: 4.5 | overall: 4
When offered the chance to try this one, I jumped. This was brought over directly from Belgium for a friend, who was nice enough to share. Call me Mr. Lucky.
Bottle was poured into a Duvel tulip glass. Pours a deep, murky reddish brown, with a generous rocky head that settled to a 1/4 inch cap of fine bubbles. Some nice Belgian lace as well.
Aroma: Fruity esters right up front. Raisins, plums, apples, pears? Caramel malt comes through a little. Lots to smell and ponder here.
Taste: Very nice. Sweet up front. Malt is present momentarily, replaced by the fruits and a slight hop bitterness. Dry finish with a noticeable warming alocohol bite at the back of the throat.
Mouthfeel was creamy and smooth. This, coupled with the dry finish, makes for a drinkable beer despite the high alcohol.
Overall, a very nice beer that I wish I had a cellar full of.
★
870 characters
4.37
/5
rDev
+12.6%
look: 4 | smell: 4.5 | taste: 4.5 | feel: 4.5 | overall: 4
Brought to the states by a friend of mine. 33cl bottle poured into Belgian style chalis. Huge malty Belgian aroma wafting from glass. Beautiful dark amber color, slight haze. Poured nice head, big bubbles, like egg whites when you whip them to stiff peaks. Wonderful flavor, malt, dark fruit, sweet caramel, no hops (as expected). Very nice beer. What a treat! Wish I could get it here.
★
386 characters
3.08
/5
rDev
-20.6%
look: 4 | smell: 3.5 | taste: 3 | feel: 3 | overall: 2.5
Pours a big, airy, tan-colored head. Hangs out for a while. Foggy, opaque body with a light brown color. Looks very dense.
Yeasty, slightly alcoholic smell. Nothing I can point out very specifically, just sweet with a hint of malts.
Opens with a creamy head taste and a nice, high carbonation level. Sweet body with a bitter aftertaste. It seems to me to be lacking the spiciness of the regular hoegaarden. But, on the other hand, it lacks the heaviness of the Grand Cru. Which is a plus in my book. I think I notice a slight phenolic taste, but I'm still not quite sure what exactly that is yet. It's not as fruity as I expected, so it loses some points there.
Overall, too plasticy and bitter for this style.
★
722 characters

4.85
/5
rDev
+25%
look: 4.75 | smell: 4.75 | taste: 5 | feel: 4.75 | overall: 4.75
Very nice collar and a fabulous taste. It's a typical Belgian ale with no doubt. Perfect in all items. It's a beer that everybody should drink at least one time in life.
★
169 characters
3.53
/5
rDev
-9%
look: 4 | smell: 3.5 | taste: 3.5 | feel: 3.5 | overall: 3.5
A: looks like dunkelweizen, but not so much foam
S: smell of hops and a little bit alcohol, hint of milk chocholate
T: somewhat nutty and aromatic taste, slightly sweet. light bitter aftertaste
M: light mouthfeel, not so full and creamy.
D: drinkable, but not exceptional
In general, this is a good beer but the taste is somewhat deviod of character. Similar to leffe blonde in that it reminds me of that "beer for masses" taste belgian style. For this style and at this price level and availability I would rather go for leffe brown, but this is not an average beer either.
★
575 characters
3.84
/5
rDev
-1%
look: 5 | smell: 3.5 | taste: 4 | feel: 4 | overall: 3.5
I served it into a Pilsener glass from the bottle. I actually wasn't going try this beer, I asked a friend who was going to the liquor store to get me another beer but, she mistakenly brought this one. Nevertheless, I'm glad she did.
Again, like other high content Belgian beers this one started bursting in bubbles after I opened it. The head has a very nice light brown color. The beer it self is also brown but, dark and hazy. It didn't stick as much as I thought it would.
Taste wise, it is very fruity and complex. I got a hint of prune which seemed unusual. I don't like how the alcohol masks the taste of the beer in these strong Ales.
I would recommend this beer.
★
677 characters
3.95
/5
rDev
+1.8%
look: 4 | smell: 4 | taste: 4 | feel: 3.5 | overall: 4
I gave this beer those numbers in consideration of the vast array of beers out there, which wouldn't be as good as this. If it were a rating against other beers in this style, it would be a little lower. i should also mention that this is one of my favorite styles.
appearance: not quite brown. brown with a little copper. the last drops poured dark brown/black and stayed visible in the head.
smell: just what you would expect from a belgian strong dark. i haven't had many in the last few weeks, so the smell was quite nice.
taste: it started off somewhat spicy, and to be honest, somewhat disappointing when considering this style. i don't want to slam this beer (which was in fact from a bottle) but the first 1/3 was almost even glassy/metalic tasting. the beer was purchased about a week and a half ago in the netherlands and traveled with me on a flight back to texas, so it's not too old, but is well traveled. about half way through the flavor came around. the array of flavors that i've comed to love from the dark belgians really showed up, and durring the the last 1/3 it tasted great.
this is a quality beer. i've been drinking alot of really good trapists and belgians over the last 4 months, so my palate is somewhat spoiled in this style. still a good beer and one worth trying.
★
1,309 characters
Verboden Vrucht / Fruit Defendu (Forbidden Fruit) from Brouwerij van Hoegaarden
87
out of
100
based on
145
ratings.