Dismiss Notice
Get 12 monthly issues of BeerAdvocate magazine and save $5 when you select "auto-renew."

Subscribe now →
Dismiss Notice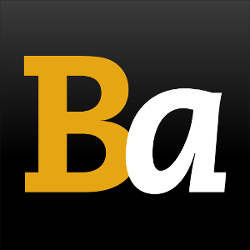 Join our email list →

And we'll send you the latest updates and offers from BeerAdvocate, because knowing is half the battle.
Wadadli
- Antigua Brewery Ltd.
| | |
| --- | --- |
| Educational use only; do not reuse. | |
Reviews: 12 | Hads: 39
1.93
/5
rDev
-36.1%
look: 2.25 | smell: 1 | taste: 2.5 | feel: 1.5 | overall: 2
Pours a one-finger pure white head that fades quickly leaving traces of lace. Crystal clear light straw color. Good carbonation and very light bodied. Sweet almost skunky nose and flavor is sweet corn with hops in the background. Bottled Aug 18, 2014, Gift, 250ml green bottle.
★
278 characters

3.69
/5
rDev
+22.2%
look: 3.5 | smell: 3.75 | taste: 3.75 | feel: 3.75 | overall: 3.5
I am pretty sure people are confusing two separate Wadali brews - the lager and the Golden Lager. The Golden Lager comes in a can and is a poor imitation of Miller (pretty bad). The other lager comes in a green bottle (that looks like a Heineken). That beer also smells like a Heineken but tastes a little sweeter.
I had both of these at the same time at a beach bar in Antigua and they were very different. The hop profile of the bottled was much more pronounced and in general the beer was much more palatable.
Generally, Caribbean beers are not very good, but the bottled version of this was much better than average. The canned was typical, maybe a bit better than a Caribe or some of the other bad beer from the region.
★
727 characters
2.83
/5
rDev
-6.3%
look: 3 | smell: 3 | taste: 2.5 | feel: 3.75 | overall: 2.75
Was on holiday in Antigua. This was the free resort beer. Had some on tap, then they started cracking bottles. Bottles are a very light green, not quite clear like a Coronna bottle, but not much protection.
Looks like any other central american lager. Pale yellow with a white head that doesn't last, doesn't lace, but leaves a layer of foam on top.
Smell is thin, watery, grainy, non-distinct.
Taste is very similar to other central american beers, and sorry, I'm not a fan. Never have liked that flavor and it detracts from anything else that might be going on. I've no idea what that flavor is. kind of skunky, may some corn? I can't really tell. Maybe it's a yeast strain that they like down south?
Mouthfeel is all factory lager. Thin, crisp, fizzy. Goes down easily and refreshes. That's the good point!
Overall I wouldn't buy it if it wasn't "free". But for something to quench a thirst while sunning on a beach it'll do.
But if you like Dos Equis or Coronna you might well like Wadadli.
★
1,001 characters
3.36
/5
rDev
+11.3%
look: 3.5 | smell: 2.5 | taste: 3.5 | feel: 3.5 | overall: 4
250ml bottle poured into a white wine glass · fridge temp · best by June 10th, 2011
Appearance: A very chardonnay-esque color, very pale yellow with absolutely no haze at all. A white, 2" head builds and stays around for awhile. Soapy, sudsy head leaves ample lacing behind.
Smell: An initial rush of skunk flew out of the bottle upon opening. Once that dissipates, I am left with lots of nice biscuity, cereal, pilsner aromas. It smells like cereal. Ambivalent.
Taste: A very young, lightly toasted barley taste is very nice. I am quite impressed with this flavor, though it is not complex. Bready and fresh, with a slight hop flavor at the end.
Mouthfeel: For how light this beer is, it has a nice chewiness and it goes down extremely smooth. Hardly any alcohol, with a nice, dry finish.
Drinkability: I am pleasantly surprised by this beer. I expected a dud, but was met with a fresh, bready brew. I would go for this again if I ever make it to Antigua.
★
964 characters
2.98
/5
rDev
-1.3%
look: 3.5 | smell: 3 | taste: 3 | feel: 2.5 | overall: 3
Thanks to my parents for bringing this one back from their cruise.
Poured from a 275ml.(!) bottle which says *i think* best before May 2010.
Appearance: Pours a pale, pale yellow body that is extremely clear (like looking through glass) and a thick eggshell white head that seems to stick a little to the glass.
Smell: Very strong aroma of corn & adjunct with a slight citrus edge. Mostly grainy, not too offensive actually.
Taste: Grainy with a bit of citrus zest and a subdued skunkiness that is not readily apparent. Overall average but boring a little bit.
Mouthfeel: Relatively high carbonation with a rather thin & watery body. Not much substance.
Drinkability: Yes for ease of consumption. No for taste and enjoyment.
Overall: Check your brain at the door and enjoy at 30°C +. Obviously not the conditions that i enjoyed it at but i was mildly surprised by this one; probably due to the fact that it seems fairly fresh. Pretty much fits the style to a T.
★
969 characters
4.07
/5
rDev
+34.8%
look: 3 | smell: 3.5 | taste: 4.5 | feel: 3.5 | overall: 4.5
Pours a clear golden yellow color with a relatively thin bubbly white head.
The scent was mostly of grains and wheat with some citrus.
The taste was mainly of grains, some notes of honey and citrus.
Light bodied, very crisp and refreshing with high carbonation.
Very drinkable beer. This was very refreshing while walking around a sweltering Antigua. Quiet flavorful for an American Lager.
★
393 characters

2.93
/5
rDev
-3%
look: 3 | smell: 2.5 | taste: 3.5 | feel: 2.5 | overall: 2.5
Had this on a recent trip to Antigua; on tap at the all-inclusive resort where we stayed.
Appearance: Generic/indistinctive International lager
Aroma: Generic/basic international lager
Taste: Generic international lager with a pilsner-malt tongue. Quite thin, but nice on a hot tropical day. Finishes very thinly, leaving a slight toasted-corn or rice hint.
Palate: Thin, with a nice but slight fizz. Generic international lager.
Overall: Generic international lager.
Fun to try this one and drink local, but it couldn't even stand up to basic fish and chips, and was no mach for even Red Stripe (also available at our resort), let alone the likes of Tsingtao or Kingfisher (which for me are the best of the international-lager style).
It neither offends nor inspires, but it's largely forgettable -- besides, when in the Caribbean, and Guinness Foreign Extra Stout (also bottled by the Antigua Brewery!!) is to be had, why drink anything else?
★
952 characters

1.86
/5
rDev
-38.4%
look: 2 | smell: 1 | taste: 2 | feel: 3 | overall: 2
Very pale goal, thin film, highly carbonated.
Whoa, not the nicest aroma in the world. Chemicallly, corny and a little skunky.
Tastes slightly better than it smells. Toasty malt and even a hint of bitterness, but unpleasant corn taste takes over quickly.
Not very good. I'd take a Red Stripe over this.
★
306 characters
3.7
/5
rDev
+22.5%
look: 3 | smell: 3 | taste: 3.5 | feel: 4 | overall: 5
Beer pours a golden color, very clear, a little bubbly, with a white, 1-finger head. Smell is wheaty, malty, and a touch of generic hop scent. The taste was malty up front, with a touch of sweetness (honey?), which ended with a lightly bitter, carbonated, and refreshing bite. This is an amazing beach beer. I understand that it's kind of an average beer, but it definately hits the stop on a hot day. I first had this beer on a trip to Antigua. I called up the brewery to see if I could take a tour, and it turns out I was the first person to ever ask for one. When I stopped by, they didn't really know what to do with me, so they showed me every part of the brewery, even letting me grab bottles off the line and drink them on the bottling floor. Best brewery tour I've ever had! I recommend calling them if you are in Antigua. Also, the brewery is owned and operated by Germans, which explains why this beer is fashioned in the German pilsner style.
★
953 characters
2.91
/5
rDev
-3.6%
look: 4 | smell: 3 | taste: 2.5 | feel: 2.5 | overall: 3.5
Appearance- I was impressed with the appearance of this lager. It was bubbly with out being overly carbonated. It looked like champagne with a beer head and it was a great head to boot. It poured with a brilliant two finger head and a little lacing.
Smell- Very sweet and malty.
Taste- You think from the smell this beer is going to be very sweet but it surprises you. It starts off sweet but turns bitter fast. It is like a transformation in every sip. There are some grassy, grainy and alcohol tones.
Mouthfeel-Medium bodied and a little oily.
Drinkability- Good for the hot climate but not my overall favorite for the region. I hear it is better on tap.
★
670 characters
3.28
/5
rDev
+8.6%
look: 3 | smell: 2.5 | taste: 3.5 | feel: 3 | overall: 4
Not going to go into much detail since it is a real simple beer. Had it on tap every day while in Antigua. Very pale in color. Slight bitterness, some sweetness. For me there was little aroma, could be that I was drinking these at the outdoor bar too much wind! I will say one thing about this beer, when the temp is 85 degrees and you don't want to be one of the sissies having a mixed drink, this beer is perfect. I can drink a ton of these and enjoy them all. The bottle says 4.8% Alc, but I wonder if there is a conversion rate here like the currency, so that would be 1.7% US!
Relax, Enjoy Antigua, and drink their local beer!
Cheers
★
641 characters
3.43
/5
rDev
+13.6%
look: 3.5 | smell: 3 | taste: 3.5 | feel: 3 | overall: 4
pale gold. Much more appetizing than Red Stripe in colour. It has more head, too. You can smell the corn, but there's enough malt in here to keep a proper flavour. Some proper sweetness for the style. Hops aren't really there, but this is a malty lager more than a hoppy pilsner.
Drinkable. I give it that much. Better than anything else I've had from the Caribbean
★
368 characters
Wadadli from Antigua Brewery Ltd.
76
out of
100
based on
12
ratings.